ONE of them, isn't it?
Fuck it, it's gone, in fact, I'd go so far as to say that the biggest compliment you could ever give to how good Liverpool are is how Jose Mourinho and Manchester United lined up today.
When you've got the manager who's spent more than any other in the history of football lining his team up to play to the most base of instincts and, to his credit, succeeding, you know how far this Liverpool side have come under Jürgen Klopp.
Losing at Old Trafford is never nice, but as it goes, it's something that I've seen happen quite often, I've seen us eviscerated, I've seen us lose to the odd goal, I've seen us get absolutely pumped, but never have I seen us come off the pitch feeling like I did today.
I've lost count of the amount of times I've seen a Liverpool team grasp for the first excuse to capitulate in that arena.
One thing I've never seen is a Liverpool side go two down and react with the determination and defiance that I saw today, to brush it off and have the belief that they're good enough to do what it takes to win.
Ultimately, today, we fell short, but only by the finest of margins.
To give them credit, there is no finer side or manager in Europe at exploiting other team's pressure points than there is Manchester United under Jose Mourinho, to forensically pick apart potential gains.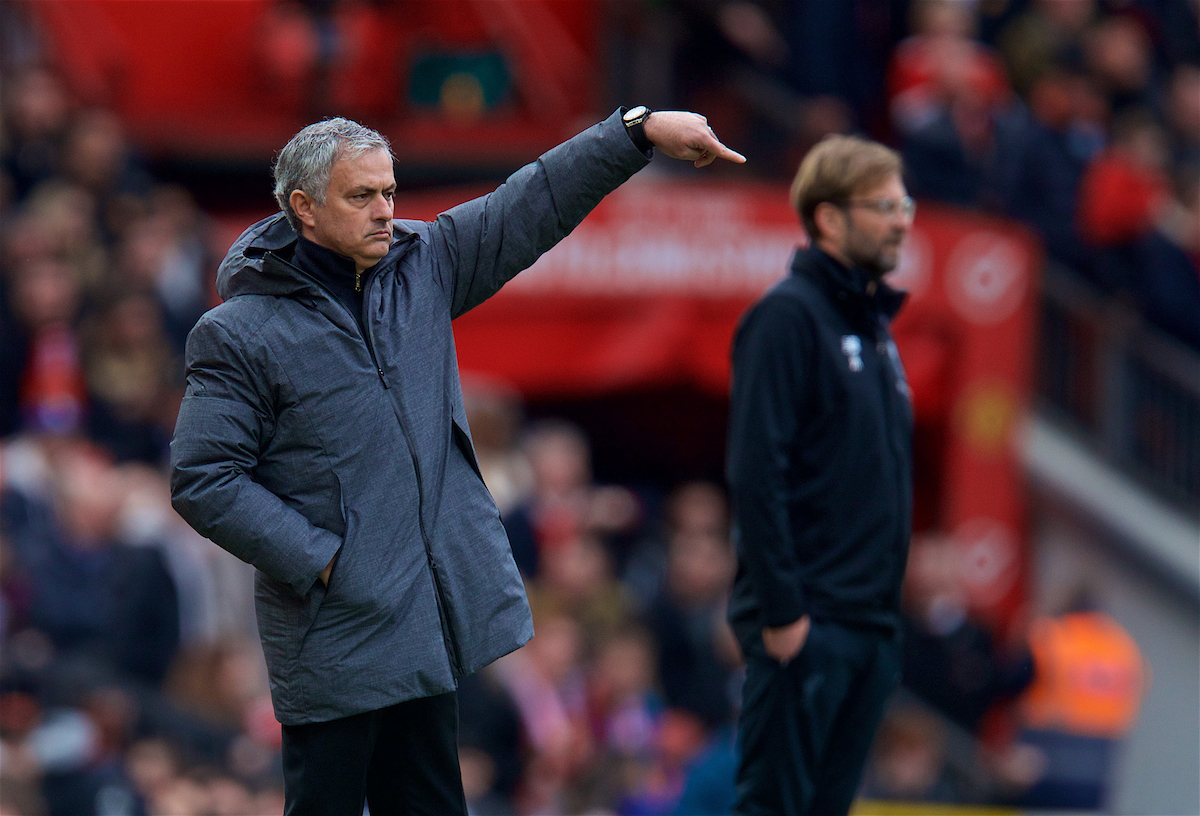 And today, the master of the dark arts prevailed.
But, curiously, I've never been less arsed, the defeat against Swansea felt far, far worse a defeat, where we looked like we had no answers.
Alex Ferguson once said that Manchester United were never beaten, they just ran out of time, that's how it felt for Liverpool today.
Nerves and trepidation at Old Trafford is all too common, the expectation of the inevitable, the praying for the full-time whistle. Only this time it wasn't the away end gnawing the nail beds, it was the Stretford End.
The relief that greeted the final whistle was the ultimate compliment, despite the result.
That Liverpool played with such self assurance, despite being given every excuse to capitulate in the most intimidating of arenas is possibly the biggest indicator of the progress we've made under Klopp.
It's the kind of result that you get away with once, but if Liverpool iron out the small details, it's one they won't get away with again.
Fuck it, up the Reds.
Recent Posts:
[rpfc_recent_posts_from_category meta="true"]
Pics: David Rawcliffe-Propaganda Photo
Like The Anfield Wrap on Facebook