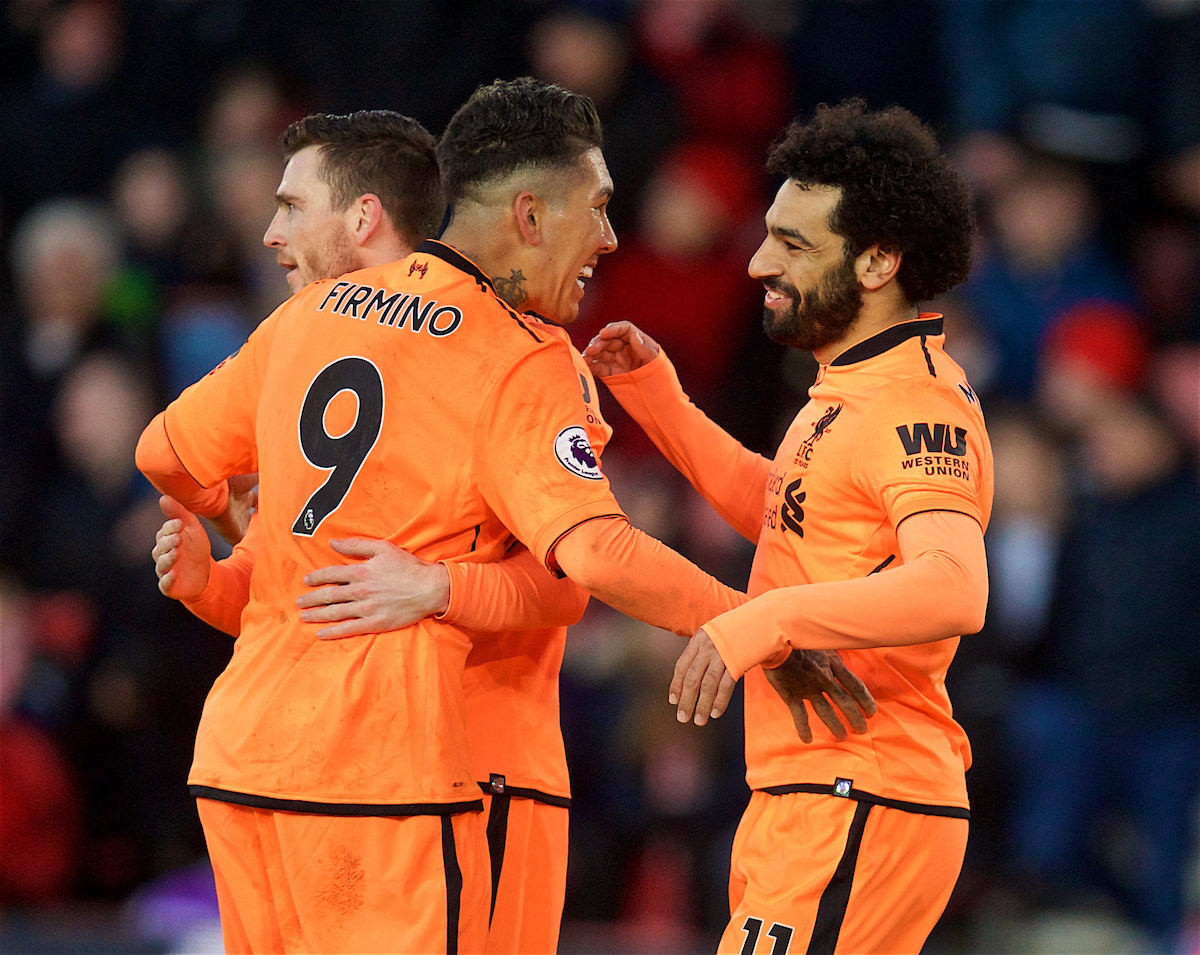 THE game is about the second goal.
The second goal tells us everything about the game and about these two teams and where they are right now.
It is a goal Southampton never score. It is a goal Liverpool score all the time. Or a goal it feels like we score all the time. It's a goal of quality and astonishing cutting edge, a goal opening up an opposition and touching the sky.
Southampton had been half decent, had had a tidy enough first half after conceding and had pressured Liverpool. Loris Karius made some smart saves, a clean sheet he can take home with him and be proud of. Yet Liverpool never felt genuinely in danger because Southampton didn't believe, didn't back themselves. They knew they couldn't touch the skies.
Liverpool never actually play that well, they don't have 10 brilliant sustained minutes in the game but that doesn't matter because they have 10 brilliant sustained seconds which takes the game away from Southampton. It's a stark reminder that we are allowed to win 2-0, perhaps even 1-0 because we have those players who lighten a drab game.
Southampton are a very sane side. They accepted their plight meekly in the second half. They knew they were outgunned and so never properly attempted an assault on Liverpool's goal. I love these sides accepting the inevitable.
On and off the pitch, Southampton have become victims of accepting the superiority of Liverpool. They know we are the bigger, better side. The attitude around Virgil van Dijk makes more sense watching this game. The closest Southampton have come to landing one on Liverpool this season was in the summer.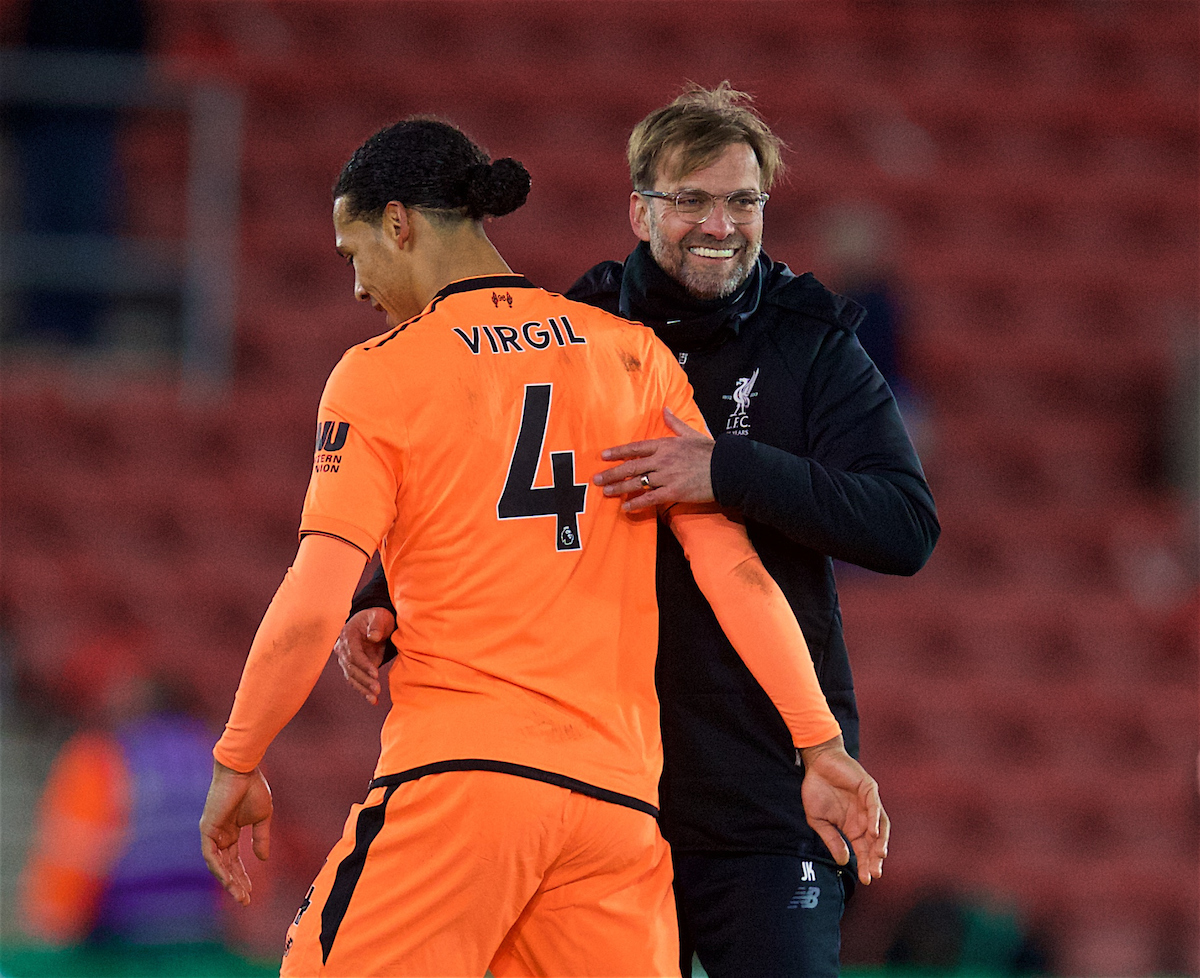 Liverpool's players all worked hard. At times the ball moved too slowly, at times they sat in but there was graft everywhere, the work rate of winners, and winners they were. Slowly but surely, Liverpool were first to not everything but first to enough.
Sadio Mane had his best game for a while. The end product wasn't quite there but he was continually involved. Gini Wijnaldum impressed in midfield, better for his rest, eager to be involved. Van Dijk enjoyed himself, defending there to be done. They tried to target Trent Alexander-Arnold and found themselves against a footballer who is becoming a stout defender. They got in occasionally, they will, they are good players but they aren't great.
This Liverpool side now finds itself two points behind Manchester United and ahead of Chelsea and Tottenham. There is the idea of the chase in both directions. We should be looking only upwards. We should be demonstrating that we are the best of the rest and we should be putting a marker down.
You know the marker, you know what the marker is. The marker is what we can do up top, how we can take a game away.
It's a Roberto Firmino backheel. It's a no-nonsense finish from Mo Salah. It's everything you need, everything Liverpool need.
Porto next. This is the business end.
Recent Posts:
[rpfc_recent_posts_from_category meta="true"]
Pics: David Rawcliffe-Propaganda Photo
Like The Anfield Wrap on Facebook