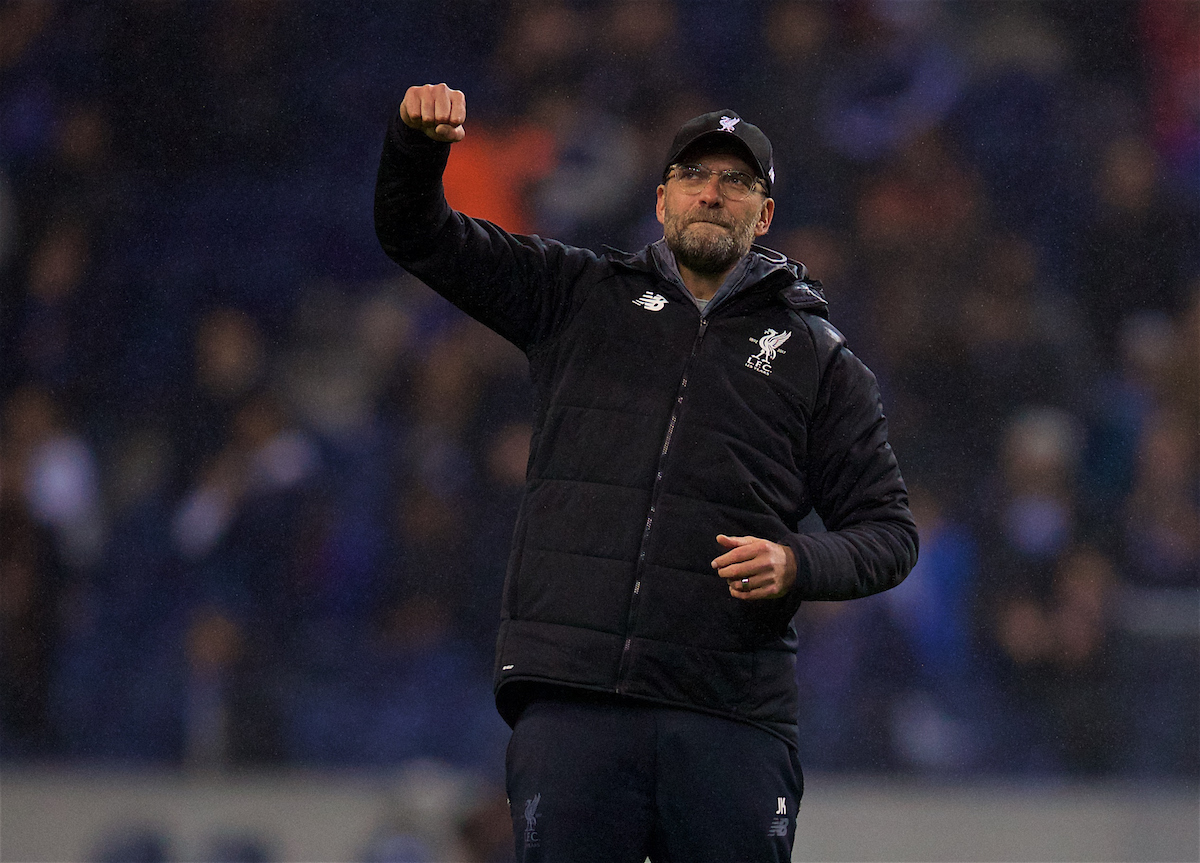 IT'S a magnificent Liverpool victory. An historic one and one which signposts exactly where Liverpool stand in Europe's current reckoning.
Imagine this was Barcelona or Real Madrid or Bayern Munich going to somewhere like Porto and doing this. Imagine taking notice. Imagine saying things like "we never do anything like that".
There is an obligatory paragraph that these discussions need to contain. It goes something like this: "Well the opposition were no great shakes and they made it easy for Liverpool and, and, and…"
The fact of the matter is that Liverpool proved themselves a class above not for the first time this season in Europe. They are capable of a change of pace few sides can live with, a change of pace they have shouted from the rooftops across the continent this evening.
The fact of the matter is that Porto are a side used to winning, used to scoring and they could barely land a glove on Liverpool. The Reds didn't so much cruise in defence as just evoke an endless calm; an early Dejan Lovren block aside. That calm eminates from Virgil van Dijk. The best thing about Liverpool's defending tonight was how unhurried it was. Liverpool inflicted Porto's heaviest ever defeat at home in Europe. They made them irrelevant in their own ground.
The fact of the matter is that when it is Barcelona or Real Madrid or Bayern Munich doing this sort of business we step back to marvel instead of caveat. We talk instead about the brilliance of those lads cutting in off the flanks or the touch of the centre forwards. We may remark on the brilliance of Andres Iniesta or Luka Modric or Thiago Alcantara.
The fact of the matter is that tonight The Reds were mustard. Colmans, Dijon or American. Pick your flavour.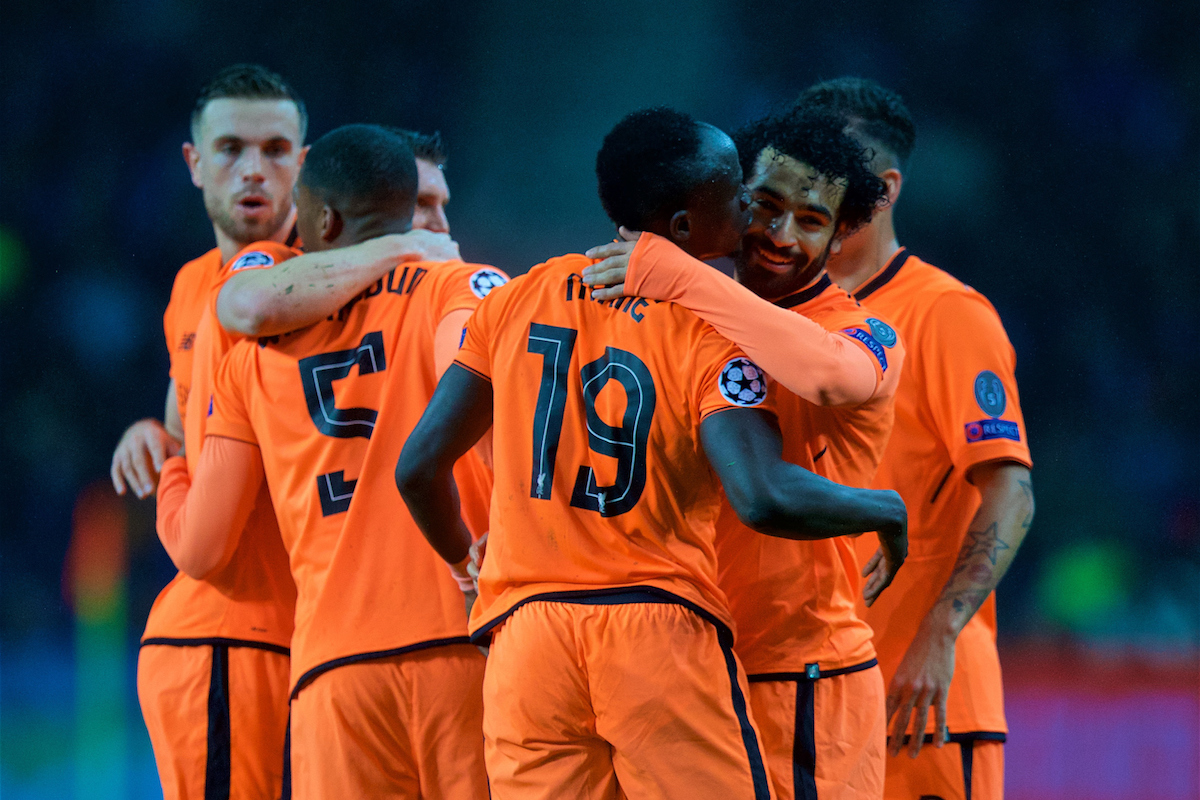 The opening goal was a strange combination of crucial, inevitable and cheap. Liverpool had just upped the pace and suddenly Porto looked like everything was a surprise. Gini Wijnaldum, whose first half set the tone, ought to have been played in for a simple finish seconds earlier but showed perserverence and presence of mind to play in Sadio Mane. His finish would have frustrated had the 'keeper kept it out. Raffles and raffle tickets spring to mind.
The second is outrageous from James Milner in the ease of winning it and the strike, and whatever outrageous is times 100 from Mo Salah. The same calm presence at the back clear in the six-yard-box. The look at the linesman perhaps suggests why.
From there it was a stroll. Mane finishing a fabulous move with a tap in from a rebound, Roberto Firmino doing the decent thing from more Milner brilliance and then Mane rifling home to get the 60th goal from Liverpool's front three before the clocks go forward. It's something frankly ridiculous and something beyond the wildest. That that tally doesn't include the unmentionable in Barcelona further emphasises what this side is:
The most dangerous.
The most exciting.
The most.
There is more football in this Liverpool side than in the vast majority of European teams. That's what the reckoning shakes down on nights like tonight. These lads are almost certainly better than your lads and they have made clear tonight even if that wasn't clear before that they can demonstrate that right through until May. They'll need a bit of luck and a fair wind, but so will Barcelona or Real Madrid or Bayern Munich or any characters from Manchester.
The quarter finals beckon. And then?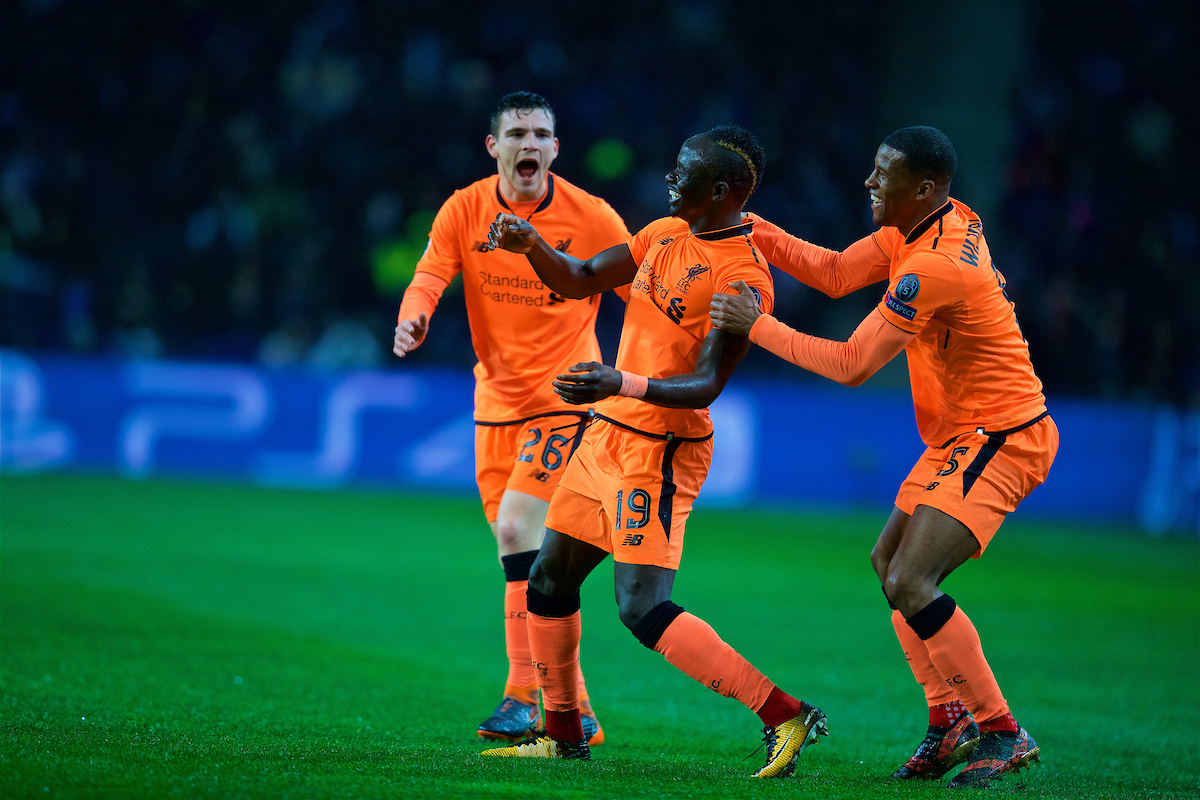 Liverpool will rightly tell you they take every game as it comes, they focus on the next challenge and the next challenge only and that they take nothing for granted.
Good on them. That's their job. Ours?
We go to bed dreaming. Of an 80-goal haul from three forwards, of lads in orange swarming through the pitch, of unselfish layoffs and certain finishes, and kung-fu kicks.
Of being on the march across Europe. Of Liverpool being the team that we adore.
Of being alive.
Of it being a joy.
Of going all the way.
There is so, so, so much still to be done but that should never stop the dreaming, certainly when Liverpool Football Club decide to offer such cause.
Onwards.
"It could not have gone any better…" 💥

🗣 Subscribe to #TAWPlayer and listen to our immediate post-match reaction show 👉 https://t.co/CIQEzwblZz pic.twitter.com/YHrVDncmjg

— The Anfield Wrap (@TheAnfieldWrap) 14 February 2018
Recent Posts:
[rpfc_recent_posts_from_category meta="true"]
Pics: David Rawcliffe-Propaganda Photo
Like The Anfield Wrap on Facebook