A moment please, to reflect on the majesty of James Milner #PORLIV

— bob mortimer (@RealBobMortimer) 14 February 2018
JAMES Milner has never let Liverpool football club down.
There are times when a certain player's career in the red shirt can hibernate in your subconscious when they're gone. Like some kind of nostalgic childhood accompaniment you've long since abandoned, but been reminded of when rooting through your old box room in your parent's house one day.
This could possibly be the case for Liverpool's current number seven. A player who has been the career epitome of no fuss and complete efficiency on every level. When Milner came to Liverpool he was considered a solid investment. No transfer fee, tons of experience and the medals to boot. A born winner. Tonight shows that, since he first kicked a ball in efficaciousness for this club, he has been nothing but a constant positive contributor in whatever form he has arrived in.
Tonight, Milner was a class above; passing with purpose, nipping in, tactically fouling when needing to. You feel at times he is more then just a number on the teamsheet. He has been a screen, a second caption in the Jamie Carragher mould. An embodiment of "been there and done it" that you simply don't get from the others, but simultaneously mirrors the effervescent nature of the side with the versed presence he provides.
The fact Milner has now notched six assists in the Champions League this season while not figuring in our minds as any form of a consistent figure says everything about what he does, and what he can mean to this team going forward for the rest of this campaign.
Tonight was a game for Milner and his teammates to laud the hat trick of the much-talked about Sadio Mane. This has felt like a game we've all hoped was coming for the Senegalese forward who you've felt has just maybe needed to find a way to be completely at home with himself again for the goals and type of display he showed to come to the fore.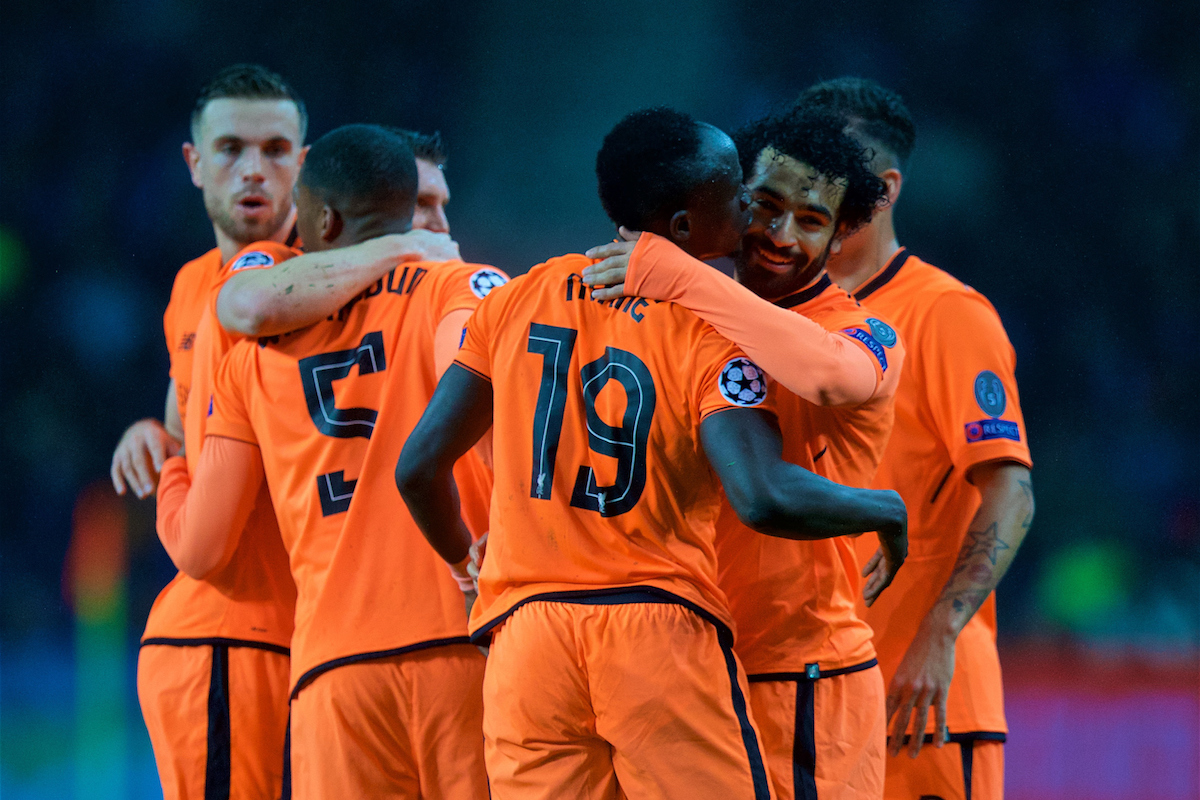 Tonight is a night to admire, to come let us adore them. To revere in every bit of Mo Salah's improvising of Daniel Sturridge's goal away to Stoke City in 2013-14. To savour everything even faintly related to what Roberto Firmino is doing in a Liverpool shirt every time he steps on to the pitch.
But tonight belongs in the shadows, beyond the headlines, to the weathered Yorkshireman at the heart of Liverpool's midfield who is everything you wouldn't expect from a Liverpool number seven, yet every inch of the player you want to uphold the prophecies of such a revered jersey.
He, and the rest of us, go to bed tonight knowing this Liverpool side are the business. That a player supposedly out of form can score three goals in a Champions League last 16 tie. That there are bars and bodegas all around European towns and cities filled with locals talking with a feverish anticipation about the look of Jürgen Klopp's Liverpool.
We can be diplomatic, humble and gracious, yet this tie looks all but done for after one match, one away first leg. In a few weeks we get to watch these lads tie up the formalities at Anfield and welcome the Portuguese supporters to our great city with a warm smile.
Up the forever young, James Milner Reds, and all of their efficient spontaneous beauty.
"It could not have gone any better…" 💥

🗣 Subscribe to #TAWPlayer and listen to our immediate post-match reaction show 👉 https://t.co/CIQEzwblZz pic.twitter.com/YHrVDncmjg

— The Anfield Wrap (@TheAnfieldWrap) 14 February 2018
Recent Posts:
[rpfc_recent_posts_from_category meta="true"]
Pics: David Rawcliffe-Propaganda Photo
Like The Anfield Wrap on Facebook