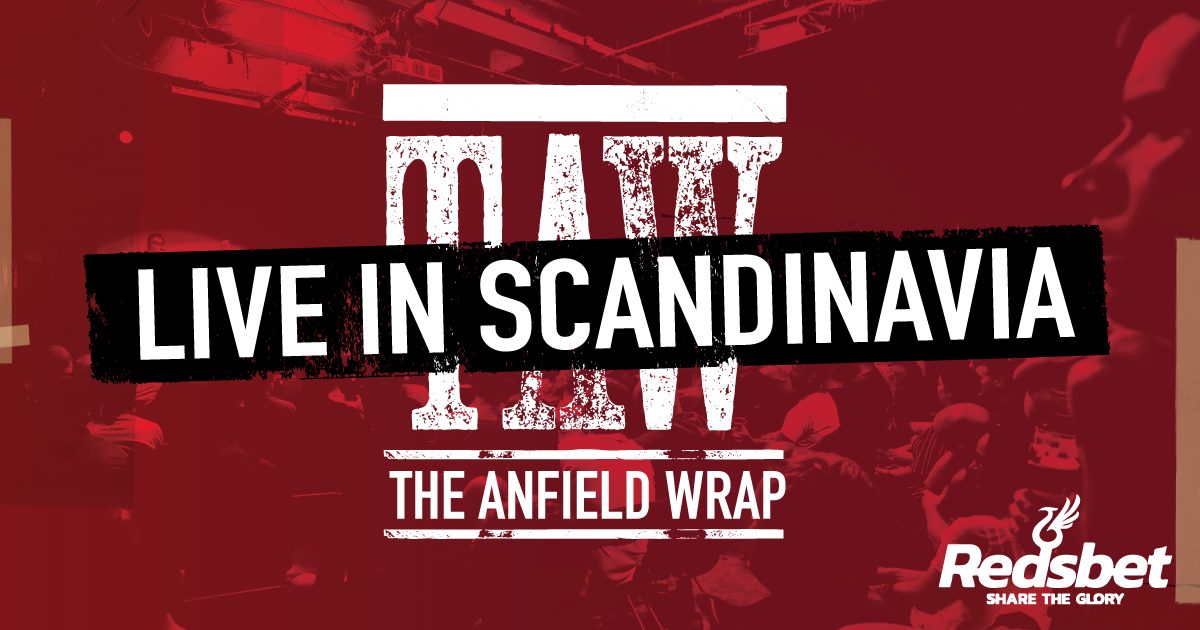 FOLLOWING shows in the UK, the US, Australia, Hong Kong, Dubai and Ireland, the award-winning Anfield Wrap are finally coming to Scandinavia for two live events in partnership with our friends at Redsbet.
Our first stop is the Auld Dub pub in Stockholm on Friday February 9 for a big chat about The Reds and a very active Q&A with the audience. We'd love to have a pint with any Swedish Reds afterwards too.
Then on Sunday February 11, we'll be in Oslo at the Pokalen Pub where we'll watch Liverpool v Southampton at 5.30pm, do a live post-match show immediately afterwards and then all our usual live event antics.
Stockholm // Auld Dub // Doors: 6pm, Starts: 7.15pm
Oslo // Pokalen Pub // Doors: Before Liverpool v Southampton, kick off 5.30pm, show starts 7.30pm
How To Get Tickets
The event is free and is exclusive to Redsbet players only, all you have to do is sign up today at www.redsbet.com then email your username to [email protected] with which show you'd like to attend.
You'll also be given a free one-month subscription to TAW Player and will automatically be entered into a draw with the chance to win fantastic prizes, including two hospitality tickets for a Liverpool game at Anfield.
In partnership with Liverpool supporters, Redsbet makes sure half of the profits go back to supporter-chosen causes and initiatives.
Any questions, contact [email protected]