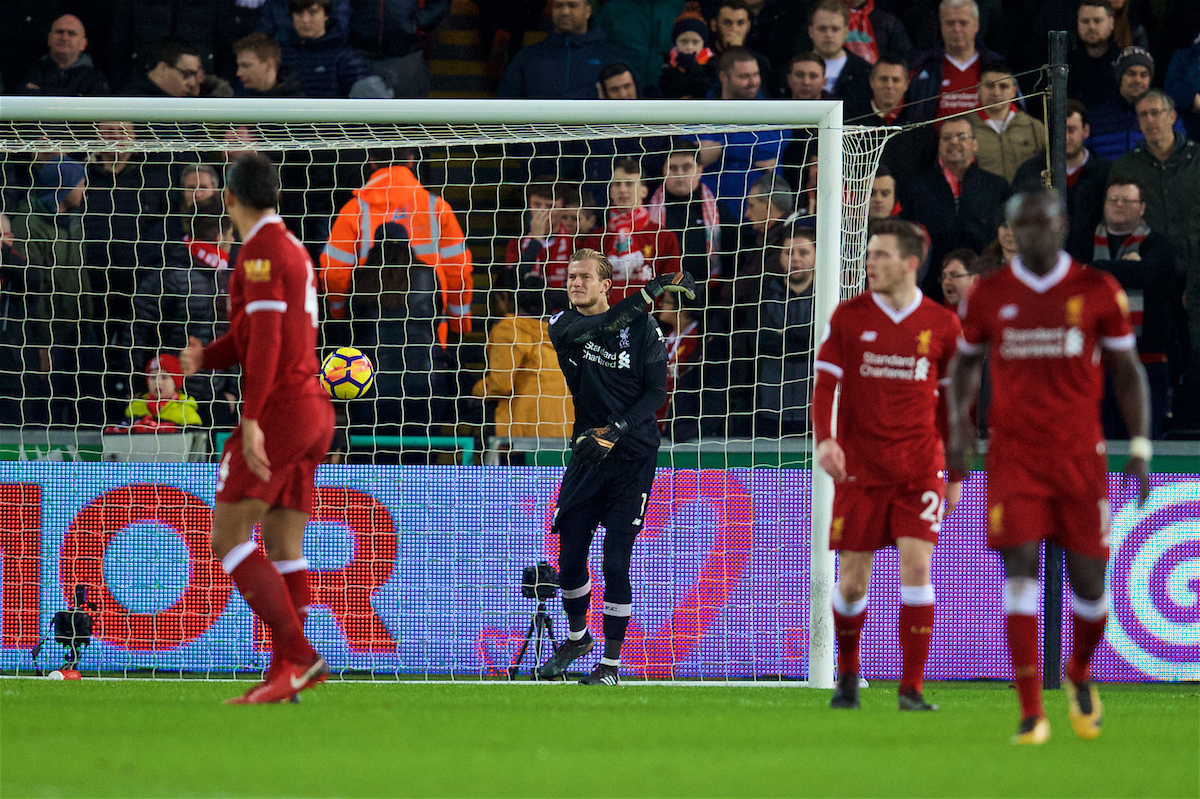 LIVERPOOL were absolutely dreadful against Swansea City and deserved nothing from the game today.
There isn't a single Liverpool player whose performance was anywhere near good enough and indeed most of them dropped to their worst level, portraying all their bad habits either from the start or as the game wore on.
They all rubbed one another up the wrong way; ending with Mo Salah flashing a shot late in the game when a more considered option was on and then Roberto Firmino being profligate and hitting the post rather than equalising for The Reds. These are mere examples, and deliberately chosen from Liverpool's best two performers of the campaign. But the examples were everywhere.
Gini Wijnaldum yet again became invisible when the game was going against Liverpool. Emre Can again became far too visible. These two are constants in this. Both manage to do the opposite of what we need. All of a sudden, Can is constantly on the ball, taking touch after touch. And all of a sudden Wijnaldum is neither here nor there. Last week this midfield was the essence of functionality. This week the car crashes into the mountain, wheels swerving everywhere, the chassis ablaze dramatically. They were far from alone.
Neither full back was anywhere near good enough, after impressing against the champions elect. Joe Gomez and Andy Robertson both showed different shortcomings. The latter clearly encouraged by early opportunities then started to throw aimless balls in. The former just lacked final third quality time and again. It's a fine balance but then that is elite sport — decision making is absolutely key and today Liverpool's was a million miles away.
It was a game defined by this notion — Liverpool did what their opponents wanted them to do. Freeze frame the game at almost any moment and a Liverpool player is about to play into the hands of their opponents. Either by dwelling on it or throwing a cross into the box or shooting from an unlikely angle. There isn't a man on the pitch about to ask questions of Swansea City. And for that credit must go to Swansea.
In the same way Liverpool managed to addle the brains of Manchester City and many more sides in the 18-match unbeaten run sacrificed tonight, so Swansea addled that of The Reds. They made the footballers lapse into bad ways by making good ways just a teeny bit too hard.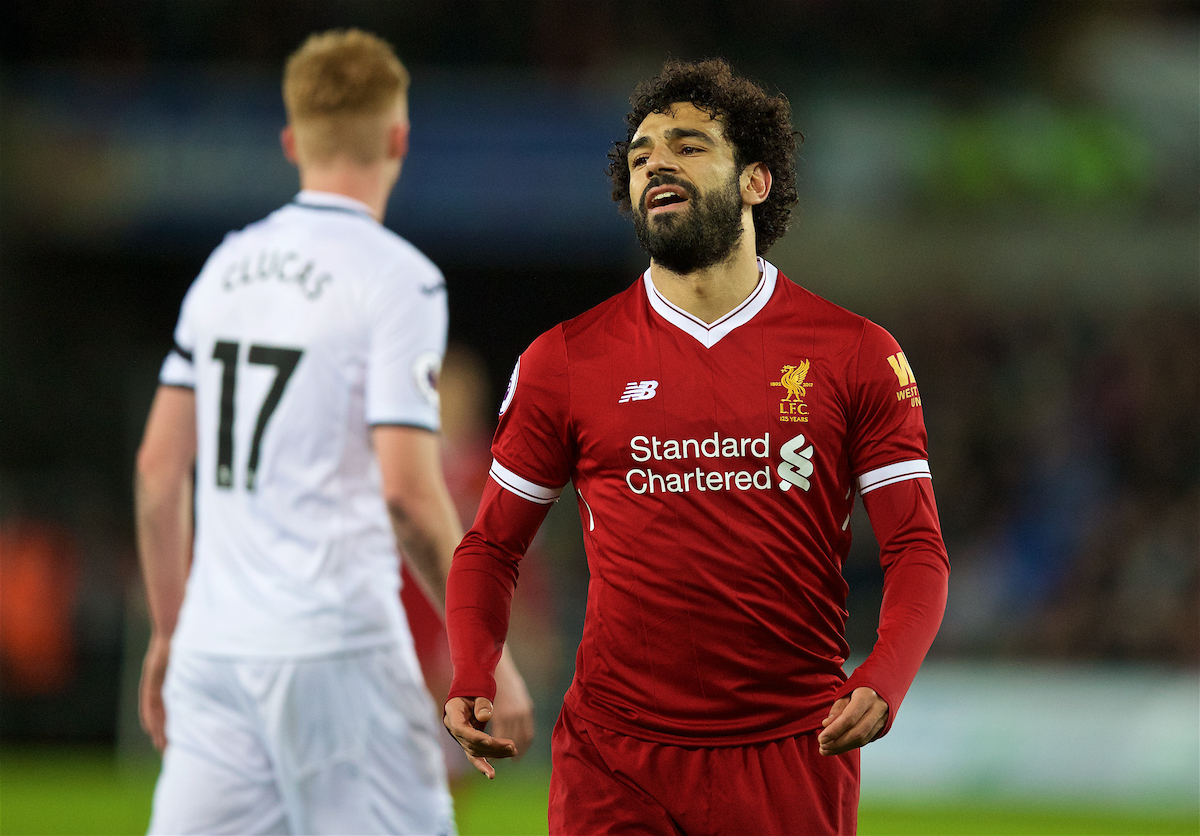 Liverpool fell for it — as individuals and as a collective. They rarely refused the easy option and the easy option was summed up by Virgil van Dijk attempting to blaze a 30 yarder on the half volley with 10 minutes to go. Top bin was in that moment his easiest choice even if the chance of it going in were slim to none.
There are markers after markers on a result like this. Hull City away last season rears into the consciousness. A dog of a pitch and a performance which was worse against a side destined to be relegated after Liverpool have what feels like endless possession. The instinct is to want a more prominent or physical centre forward presence. This is what winter in this league so often is.
But the Liverpool manager has mostly won this argument: he has demonstrated his way works and demonstrated Liverpool can be their version of physical and get results. We are 21 days since Burnley away for instance. However he can't be happy to glance at his bench on 60 minutes today and see the paucity of options. He cannot be thinking this is what he wants to go into February with.
Today his argument is weaker. In general this evening, the choices he makes in his substitutions aren't great (and by that I mean firstly it isn't what I would have done, and secondly he didn't win the game after making them) but then he is an artist turning and looking at a very limited palette of colours in those moments. However, if he reaches February and that remains the case then he will only have himself to blame.
Tonight Liverpool could have lightened the load from their manager but they have done otherwise. Tonight Liverpool could have eased their collective burden. Instead they are the greatest losers from the weekend's action. Losing is inevitable in this thing — every team loses. But the manner of it yet again sets a template, in fact deepens the template.
Beat Liverpool by not engaging. Beat Liverpool by avoiding the issue. Beat Liverpool by never bothering and relying that you will get a chance. We have nothing to be insecure about but nothing to be secure about either. Nothing to take us away from the pack. We don't deserve to shift away from the pack.
If Liverpool go another 18 unbeaten it will be one hell of a season and that is their task now, however there is no way of doing it which won't involve keeping calm and making the right decision and being fresh in every sense.
Liverpool were stale and lethargic this evening and there is no room for that again between now and May.
"Liverpool were an absolute shower of bastards tonight…"

🗣 Subscribe to #TAWPlayer and listen to our immediate post-match reaction show here – https://t.co/6w6xePLBeo pic.twitter.com/0UlWQgZdyG

— The Anfield Wrap (@TheAnfieldWrap) 22 January 2018
Recent Posts:
[rpfc_recent_posts_from_category meta="true"]
Pics: David Rawcliffe-Propaganda Photo
Like The Anfield Wrap on Facebook