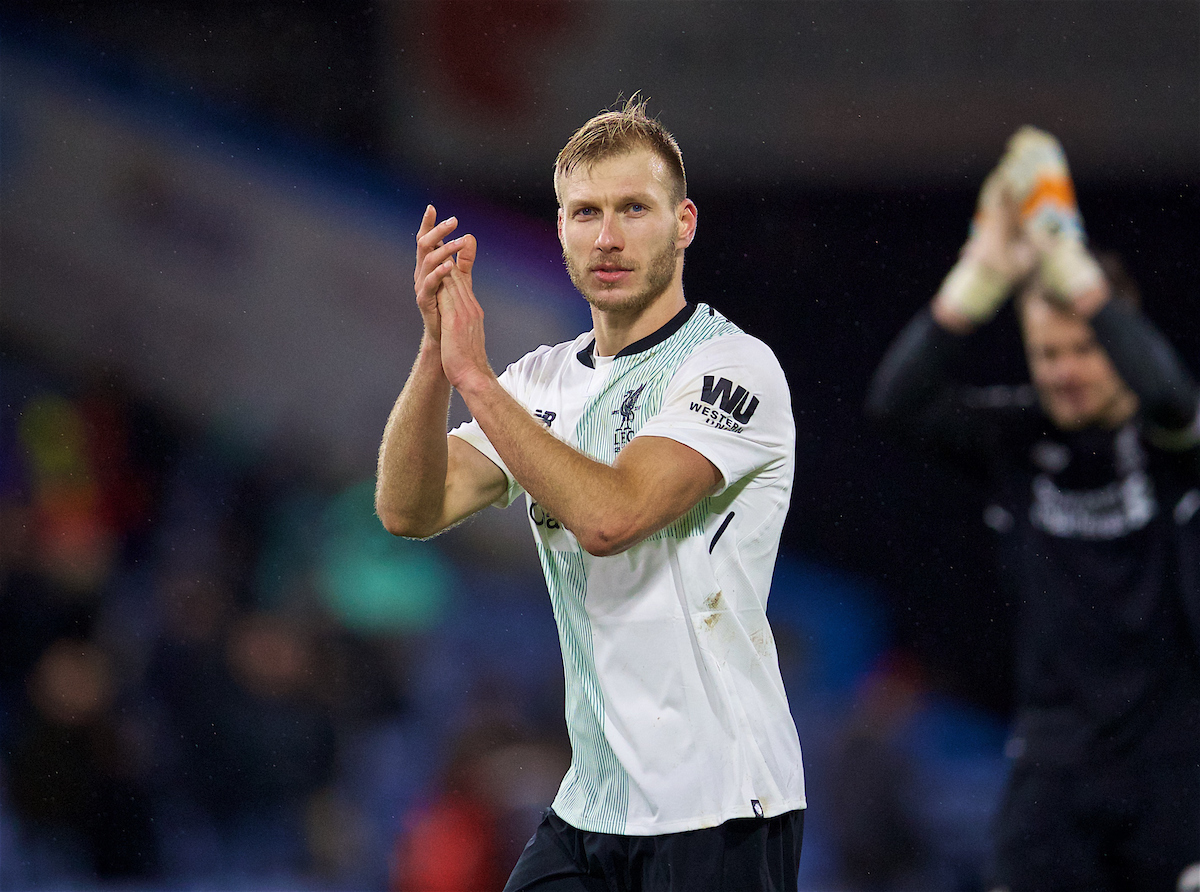 I'M writing this the week after our new £75million colossus of a centre back scored a late winner on his debut, in the derby, in the FA Cup third round.
It doesn't get much more Roy of the Rovers than that.
But, it's another central defender who recently scored a late winner for Liverpool that I want to talk about.
Ragnar Klavan.
When Klopp purchased him from Augsburg a few eyebrows were raised. In the current climate of FIFA, social media and Manchester City, if a player is relatively unknown and is being bought for less than £25m he must be shite seemingly. I, on the other hand, was quite relaxed.
I trust Klopp almost unreservedly and I was pretty confident that with his knowledge of the Bundesliga that it was a shrewd move. I don't think anyone expected him to be first choice, least of all Klavan, and so that has proved. But the assumption that he was shit prevailed throughout his initial performances.
There was no doubt that he was involved in some poor defensive displays for Liverpool, but I think that the perception of him as crap was wildly overstated.
In 34 Premier League appearances for The Reds, we have only lost three times with Klavan involved. And won 21 of those. OK, we have only kept nine clean sheets in those games, but can you remember him ever actually making any horrendous mistakes? He certainly hasn't experienced the same sort of highs and lows that Dejan Lovren has, I would argue that he has been relatively consistent and assured.
Klavan 17 pic.twitter.com/y6X1nbJfHn

— GivingItBifters (@scallyscouserL7) 6 January 2018
The performance that really sticks out for me, was last New Year's Eve against Man City. I thought he was absolutely brilliant.
His recent run in the side has only supported my thoughts. This season he has made 14 appearances and we've only lost one of those games. His performances have been so good that the biggest compliment that can be paid to him is that the "LFC Twitter" has at least stopped calling him shite. Whether they will ever go as far to praise him, I doubt it.
I also think he is better on the ball than we think. I've witnessed him spread some nice 50-yard cross field balls to the flanks, and he plays it out from the back with a nice pace to the ball to get us on the move. Aerially he is strong and although not the quickest, you don't see him caught out too often.
And of course, to top all of this off, he nodded in a winning goal in what was an absolute dog of a fixture away at Burnley on New Year's Day. The fella is fast becoming one of my all-time cult heroes.
As ever, no doubt I have put the mockers on him now and he will have an absolute shocker soon but I'm more than happy with Klavan as one of our main centre backs and I would go as far to say I might have him ahead of Lovren now. He's even giving me doubts about my love of Joel Matip.
I'm absolutely made up with the signing of Virgil van Dijk, it all feels perfect, especially after the derby. But I'm not concerned about Klavan's role in this squad.
We've been one short for some time so I think all van Djik's arrival will do is relegate the other three to all being second-choice centre backs and probably rotating around quite a bit. I honestly couldn't call it for who will end up as the first-choice partner for the big Dutchman.
What I do know is that Klavan has done nothing to disgrace himself this season and should see himself as very much in the frame.
[wonderplugin_audio id="55″]
Recent Posts:
[rpfc_recent_posts_from_category meta="true"]
Pics: David Rawcliffe-Propaganda Photo
Like The Anfield Wrap on Facebook