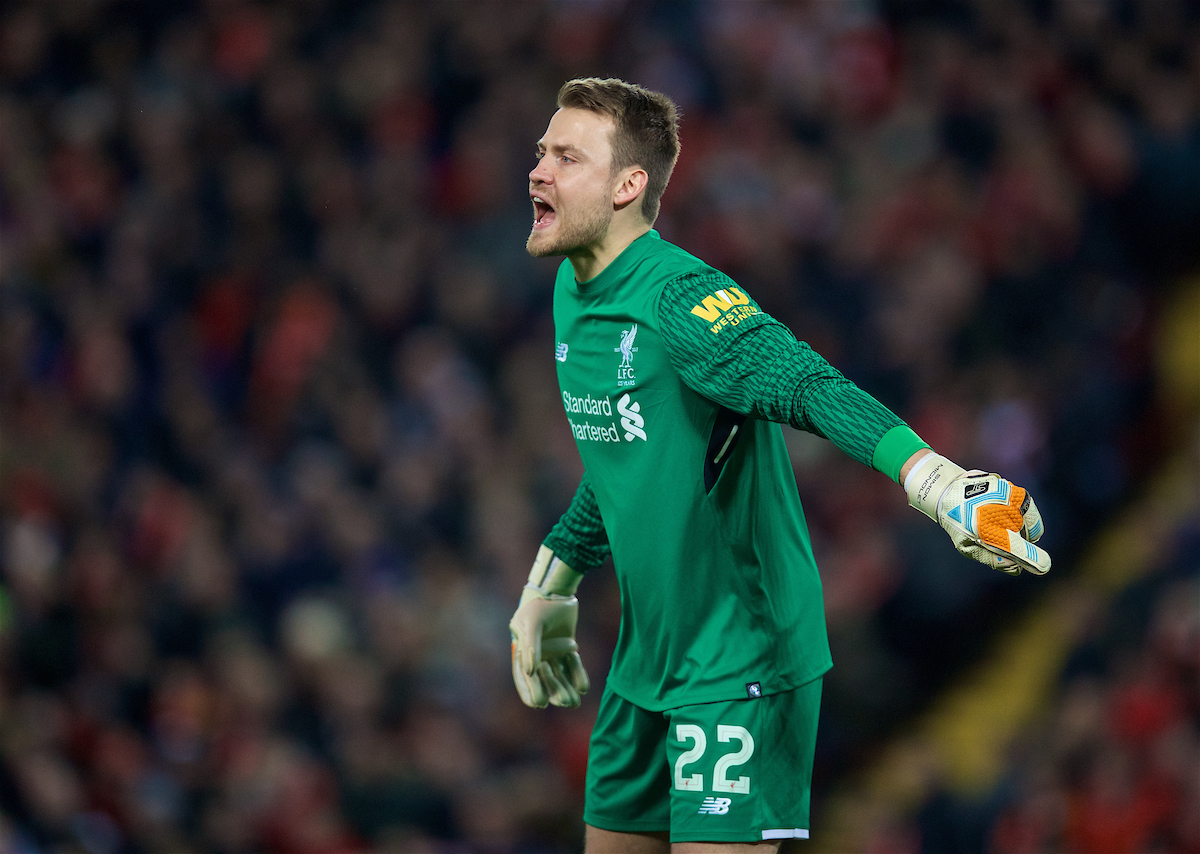 JÜRGEN Klopp is now into his third season in the Liverpool job.
The Reds are at a point where seasons are made and broken and we're still having a conversation about the shambolic situation around who is or isn't wearing the gloves in Liverpool's goal.
If the manager has decided that Simon Mignolet is not good enough for Liverpool then why is he persisting in giving him minutes when he'd be much better off giving Loris Karius minutes — regardless of whether he is good enough or not (he isn't) — and help him achieve that magical word that is so often trotted out of "rhythm"?
I don't buy the argument that the manager is committed to rotating for cup competitions to the point where he won't compromise, especially giving the flip flopping and potentially career-harming treatment of Danny Ward.
We're currently faced with a situation where the goalkeeper who probably would have played tonight has been relegated to the bench to be replaced by the fella who the manager has dropped to fit the original fella in, who, by the way, could have done with some extra minutes familiarising himself with his new teammates and gaining some much-needed confidence having so far looked a shell of the 'keeper who was supposedly the second best in the Bundesliga.
The situation is an absolute farce and it's hardly a surprise that both Karius and Mignolet look bereft of any semblance of confidence.
That neither of them are up to the task is hardly up for debate, but given the club's absolute reluctance to address the situation in the transfer market, we've now chosen for some inexplicable reason to compound the situation by making them fight for the title of "who's the shittest".
The club have just spent a world-record fee on a defender, giving themselves the chance to maybe reestablish some kind of order, but they have only served to confuse the situation further.
It's hardly as if Mignolet or Karius are even close to being similar. Both have totally different approaches to the role, which I can't imagine does wonders for the defensive organisation of their colleagues — which can be keystone at the best of times — in front of them.
Just bite the fucking bullet and pick one and stick with them until the end of the season, because as shite as they both might be, I'd much rather a shite 'keeper with a clear mind than two shite ones scared of their own shadow.
Or, yerknow, go and sign someone who isn't abject, it's not like we've not got the dough…
#TAWPlayer
Liverpool 2 West Bromwich Albion 3: The Post Match Show@johngibbonsblog @PaulSenior1 @C_Hannan7 @steve_graves https://t.co/pB3aC6o8qf pic.twitter.com/TgJHa1jqGG

— The Anfield Wrap (@TheAnfieldWrap) 27 January 2018
Recent Posts:
[rpfc_recent_posts_from_category meta="true"]
Pics: David Rawcliffe-Propaganda Photo
Like The Anfield Wrap on Facebook