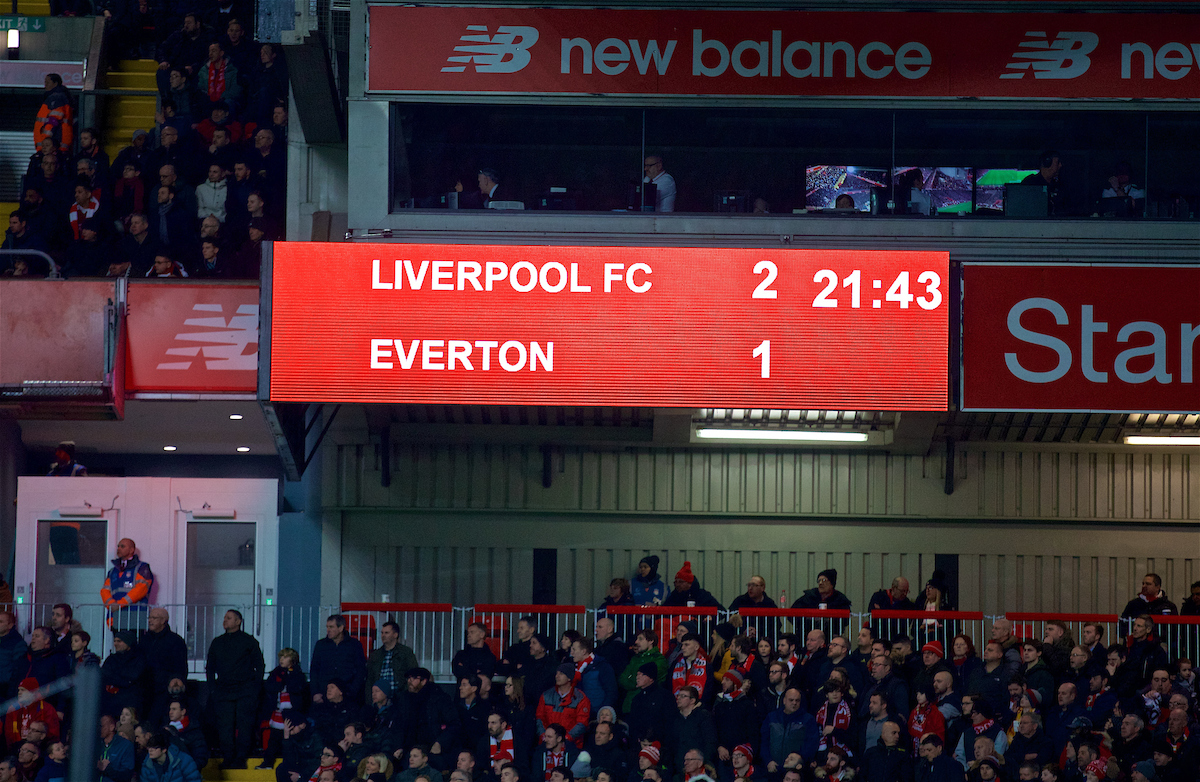 BY their standards, Liverpool were dreadful. Against the expectations, Everton were quite good.
And yet Everton never deserved a result from the game and Liverpool never quite deserved to be punished.
This is what it is to be better.
It must be heartbreaking for Blues. Really the best story of the match is theirs. That they came to Anfield and had a sensible go. That they were hard done to by the penalty. That they were so fired up Wayne Rooney needed the big hook. That they got the equaliser at their lowest ebb in the game and that they concede because Oumar Niasse gets off and their expensive goalkeeper only has little arms and is left flailing.
That Liverpool's record signing nods the ball home underlines their story on the day they can't make their big centre forward fireworks signing until they sell their homegrown hero Ross Barkley. The Mersey Millionaires left on their knees when it should have been so different. It was meant to be so different.
This was the season Everton should supposedly have kicked on. But mismanagement and resources that remain genuinely questionable across the club have left their season marooned by January. There is nothing left for them to play for, not a thing; a long five months awaits them watching Sam Allardyce mime his way through a campaign in the hope of a second season that should never come.
Liverpool limp on. And they did limp. And they were limp. This could well be our poorest home performance of the season, only West Brom threatens it. And yet they found a way. It's our third consecutive 2-1 win and all three of them now have a different flavour. This is the undeserved type but that doesn't make it any less sweet. Every Liverpool player grafted and fair play to them for that. It's the least you can expect but some nights the most you can demand.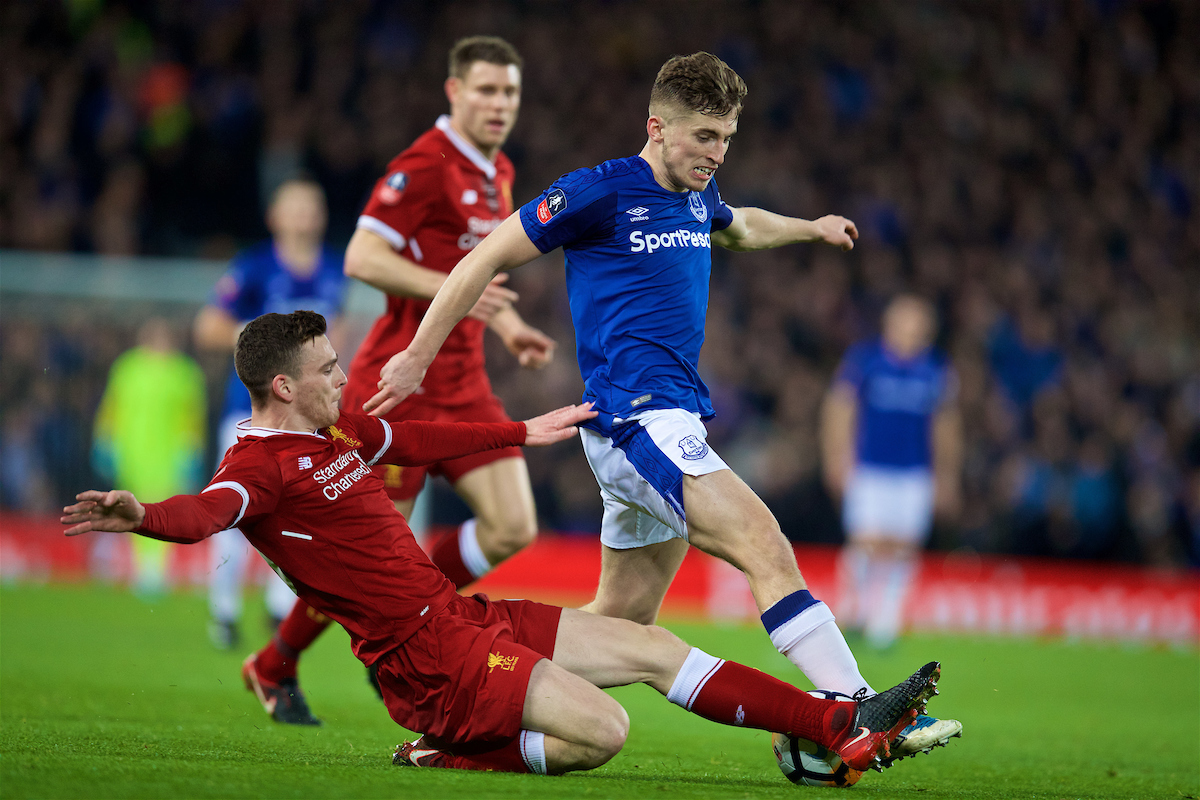 I enjoyed the narks: Andy Robertson, Roberto Firmino and James Milner. None played what you could call well. But all understood what it is to face Everton and what it is to undermine them and face them and battle them. Because fair play to them. Unlike a few weeks back they needed to be faced down and battled. They needed to be fronted. They were a proper Everton, not a shadow of themselves. They look a top-half side but a top-half side with a gulf between them and the top six.
The best proper performance on the whole pitch was Alex Oxlade-Chamberlain. He's showing genuine quality every time he gets on the ball yet Liverpool did look an attacking player short. Adam Lallana pulled his League One performance out for better or worse but Liverpool looked blunt. Not lacking intent but lacking guile.
The winner belongs to Virgil van Dijk as the evening therefore has to. What a way to make a debut, an introduction. He wants to be a Liverpool centre back in tooth, nail and stride but he emerged victorious tonight due to a match-winning contribution. He rises to clinch the fact that Liverpool progress and Everton don't; the story of a season in one header and he wheels away announced as a Liverpool player.
This is what it is to be better, what it is to be us. These are our days of leisure. Do we deserve them? Not tonight. Not off the back of that. But let's take them. Let's live them. They belong to us.
A few weeks back off a pathetic draw, Phil Neville, the man who perhaps best personifies Everton's terrible 15 years, said that Liverpool was blue. One draw, one weak as piss draw, and that was the language.
So God has given us, given this thing of ours these days of leisure. Liverpool is red this Friday night. Let's go to town. We don't deserve it; it makes every drink taste all the better.
"Yer haven't won a trophy, yer haven't won a trophy, yer haven't won a trophyyy, since 1995!" 🎶

🗣 Subscribe to #TAWPlayer and listen to our immediate post-match reaction show here – https://t.co/KsBY0E1Z53 pic.twitter.com/9KlQjVuiMk

— The Anfield Wrap (@TheAnfieldWrap) 5 January 2018
Recent Posts:
[rpfc_recent_posts_from_category meta="true"]
Pics: David Rawcliffe-Propaganda Photo
Like The Anfield Wrap on Facebook