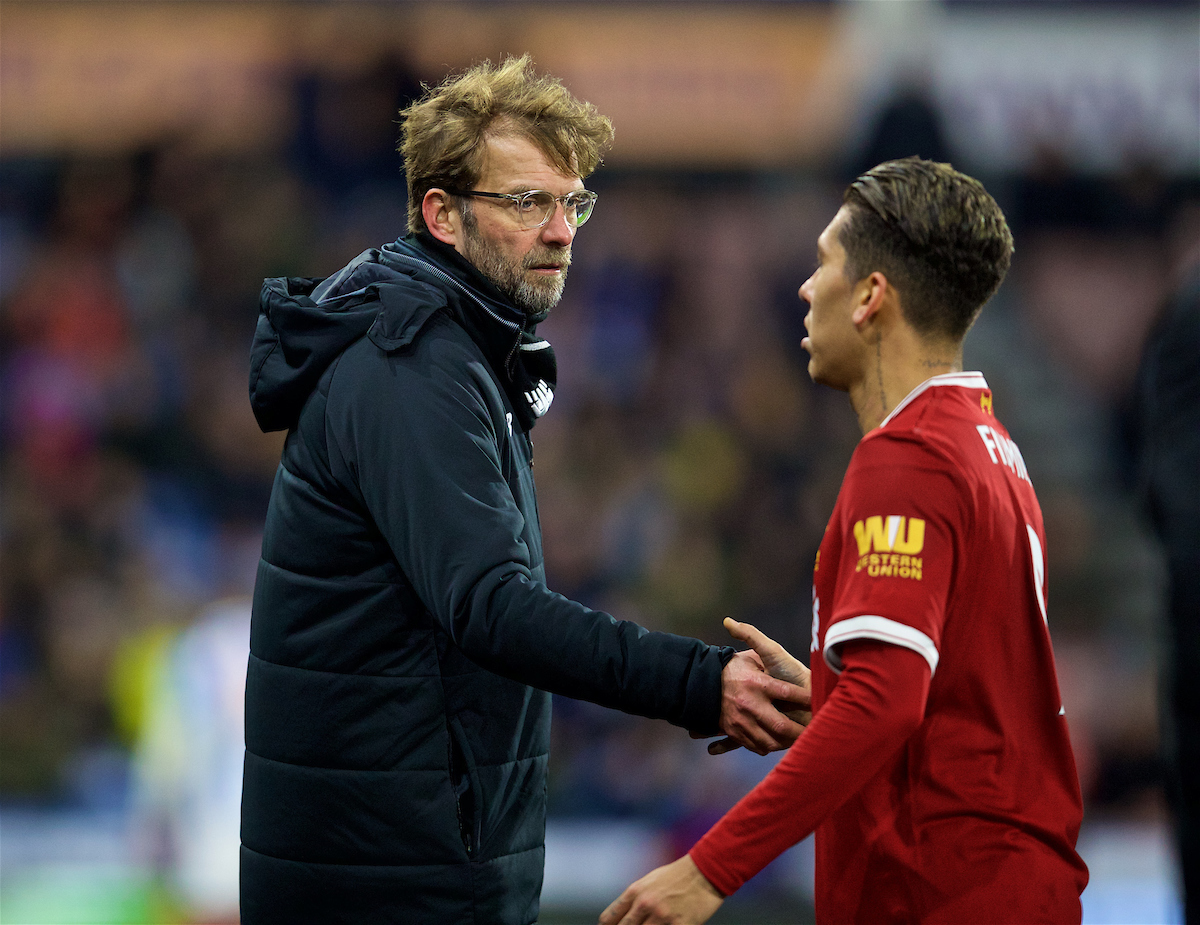 ANOTHER crazy win?
Nope, far from it. Very much far from it. Sanity abounded in Liverpool's performance, in the setup, in the game management. Liverpool went through the gears against Huddersfield almost at will but what's noticeable is that the opening goal still came with a great strike from distance.
We can relax because of that truism of truisms – a win always helps. A drive from 22 yards also always helps and there it was from a player who had toiled in the previous two games.
I think about Emre Can a lot. He needs to be in the football match. Sitting deep against sides that don't engage him doesn't suit the player he is. He needs the game to come to him; he needs to come to the game. When Liverpool play a good side and he is deep they bring the game to his toes. But poorer sides set up in a way to ignore him and he drifts off, drifts away, a recalcitrant teenager who is brilliant when engaged and stroppy when ignored. His studies neglected when he is neglected, but able to rise to the challenge when he is challenged.
He revelled in a strange centre-mid, right-mid hybrid tonight — making his own overlaps, holding up his own play after darting forward. He looked happy and that was nice to see.
In general, Liverpool's midfield were very good today. There's a conversation about what they were up against but then that's the conversation 22 times a season these days. They all played their part. James Milner disrupted the game, popping up in awkward positions when Liverpool were in possession and snapping at heels from all angles when they weren't. It was a mature performance and while he may not be the horse for every course anymore, he still has his uses.
Jordan Henderson was back from the start and also seemed to enjoy himself. The ball moved faster. It's that simple. It just moved quicker and into space and in a manner which tended to demand a first touch moving forward. It's a prompting and probing which goes that little bit unnoticed because it isn't showy. Showiness is often where it falls down for Henderson, the bigger balls that don't come off are better remembered than many of his small prompts.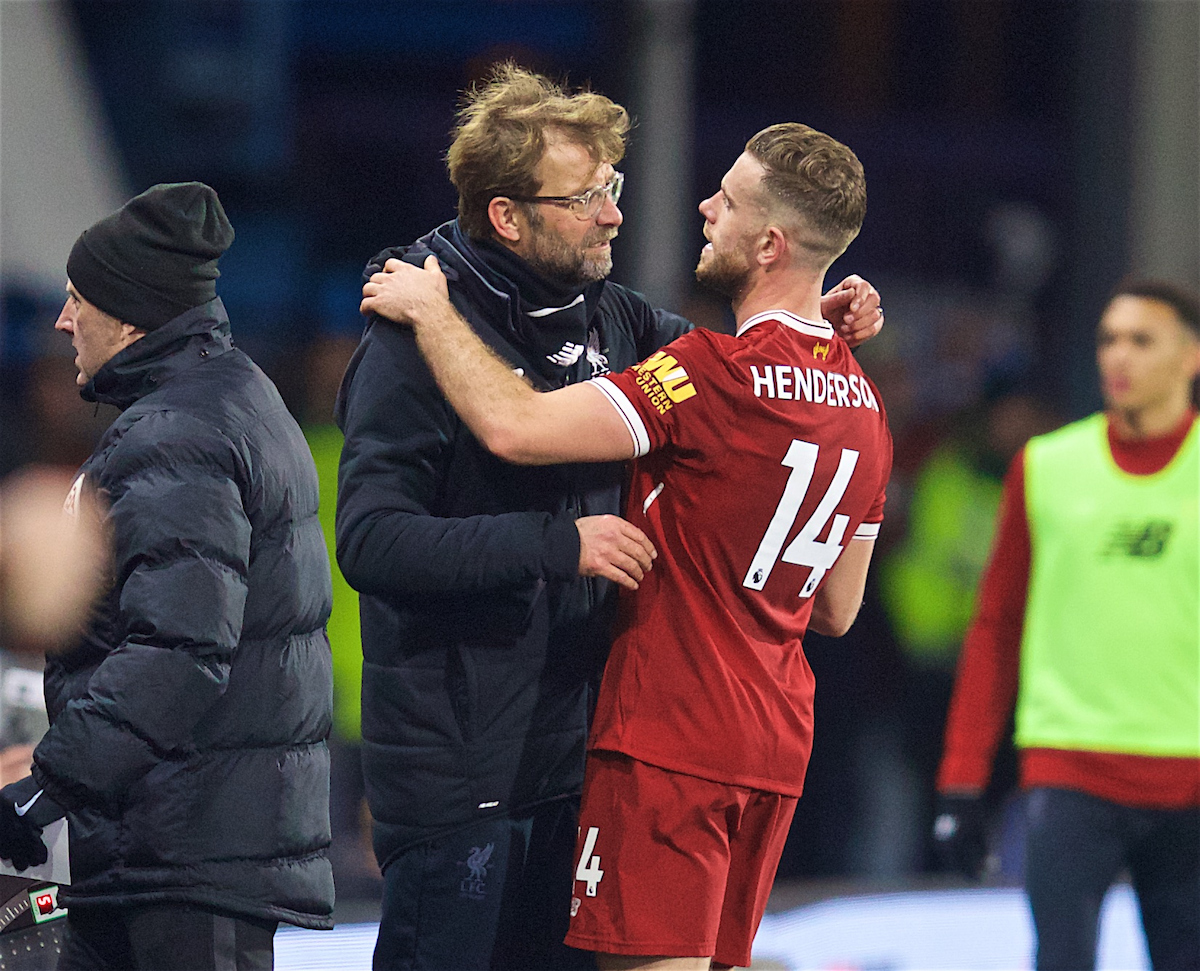 Sadio Mane wanted a bit of it. For the first time in a while he looked more attacker than attacking midfield. Is that because the whole side were higher? Perhaps, but this is a story of cogs ever so slightly reset; Joe Gomez defending, Andy Robertson attacking, Liverpool lopsided but it led to an attacking Mane. Him and Mo Salah at times almost central forwards and both looking to strike. This wasn't the facilitating Mane, it was the main Mane despite him failing to score.
Roberto Firmino wins the game for Liverpool just before the break. It was a million miles away but it was the business. My favourite goal ever. And a goal that had been coming in the most mundane way. Liverpool had been bringing matters to bear, being better, just better.
Huddersfield were tidy enough but lacking oomph and lacking the nous to take time away from Liverpool. Liverpool are a team you stop any way you can, and second half Huddersfield had no answers.
We play sides significantly poorer than us a fair few times before this season ends. It's a core part of the challenge in front of us and how well we do will determine where we finish. Therefore, this sort of performance shouldn't be talked down. It means something.
And it means another three points. Three points mean everything but they mean even more given Arsenal's result and Tottenham and Manchester United facing each other this week. We're in a decent place. Let's use that decent as a springboard not an end in itself.
Let's kick on. Another mundane win which can lead to crazier ones to come.
"There's now a five point gap on Spurs, there's an eight point gap now on Arsenal… all of a sudden things are looking up again." ✊️

🗣 Subscribe to #TAWPlayer and listen to our immediate post-match reaction show here 👉 https://t.co/xm4toYvCUY pic.twitter.com/8MhunfDF5h

— The Anfield Wrap (@TheAnfieldWrap) 30 January 2018
Recent Posts:
[rpfc_recent_posts_from_category meta="true"]
Pics: David Rawcliffe-Propaganda Photo
Like The Anfield Wrap on Facebook