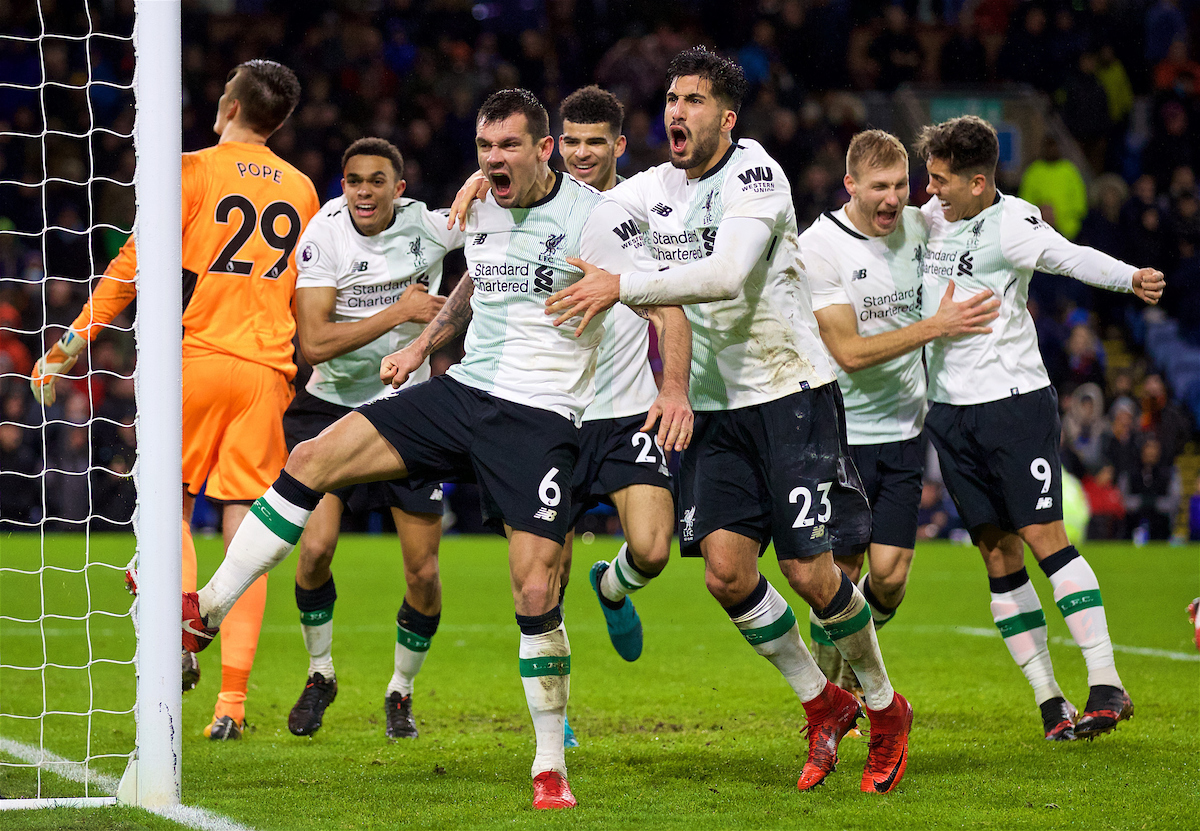 THERE are many perfect football matches.
Football matches where you wouldn't change a thing, not a jot. Football matches you'd relive at the drop of a hat, have every detail be the same. The groundhog match.
Some of those matches are because The Reds are just too good, too special. Five-one v Arsenal. Five-nil v Nottingham Forest. One-four v Manchester City. Irresistible.
But others are perfect because of the imperfections, the lumps and bumps, perfect because they are exactly what they should be. The purest test passed in the purest way.
In the pissing rain, the driving rain, the seemingly endless rain, Liverpool beat Burnley 1-2. They beat Burnley in the most perfect way to beat Burnley. They outfought Burnley, they faced down the pissing rain and the pissing referee and pissing Burnley and stood tall. They showed the sort of attitude which you need in the pissing rain and the freezing cold in January.
They scored the perfect goal at the perfect time in the perfect way.
And my god did it go off, did it go off perfectly. My god were there the wildest scenes of jubilation. My god was the Liverpool end limbs and roars and screams. I have no idea how the players celebrated, none whatsoever. They were none of our business. We were our business, because perfection had just occurred and we needed to celebrate it.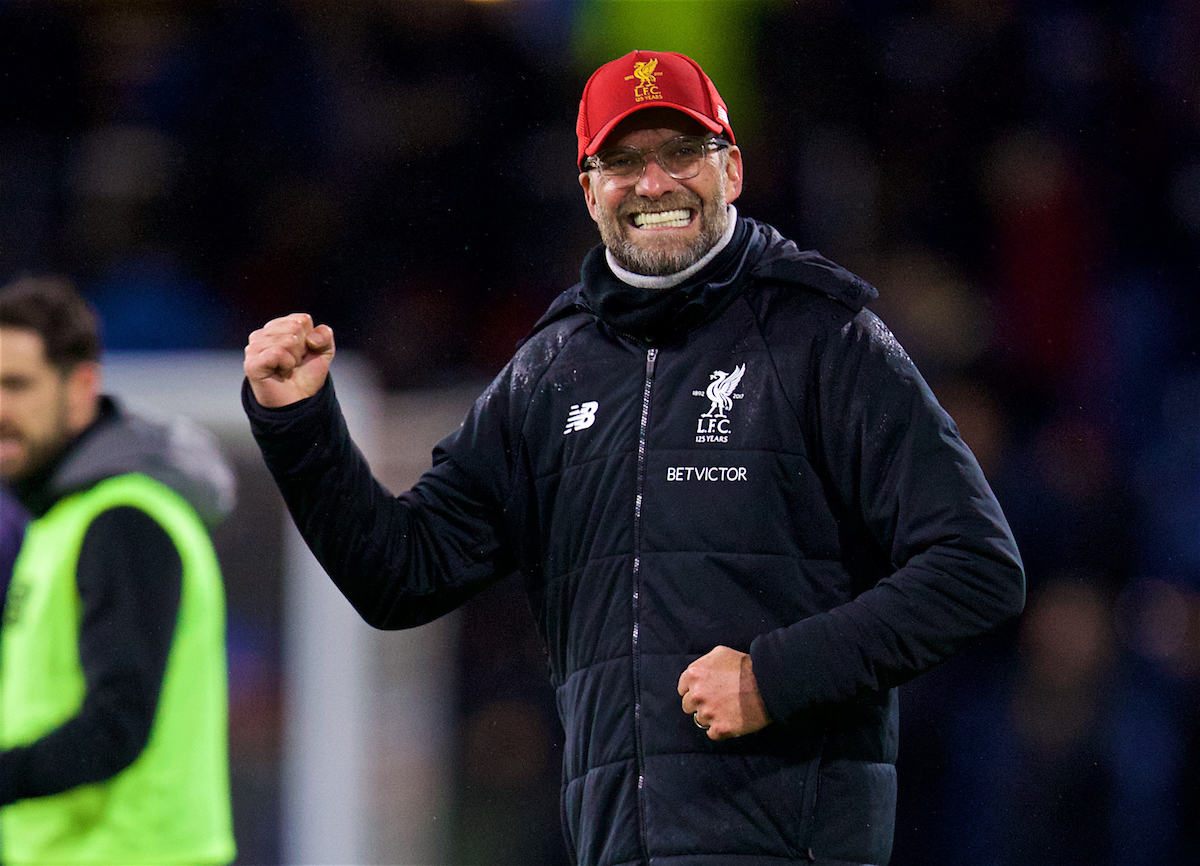 Ashley Barnes walloping Liverpool players for 90. Perfection. Dominic Solanke toiling away. Perfection. Roger East stinking the gaff out. Perfection. Ben Mee scrapping for everything. Perfection. Joe Gomez knocking off. Perfection. Perfection.
Liverpool turned up knowing what the job was. Knowing what Burnley do and how they do it and what that means for the way the game would play out. They were a side selected to scrap, and scrap is exactly what they did.
They all had their lumps and bumps. None more so than Sadio Mane but Sadio got his glorious moment, a fantastic strike I didn't see through being in the toilet. Perfection.
There was no fluency from The Reds but Burnley set up to allow no fluency. Their shape is very impressive, players perfectly positioned to stop a side from playing, to limit options over and over again. It's an achievement, you know. It doesn't look or feel great but it is worthy of huge respect, and Jürgen Klopp's Liverpool showed that respect. It isn't passive football, it's a football of constant repeated engagement. It must be exhausting to do, must be exhausting to play against.
Every Liverpool player should be on a coach back to Anfield feeling magnificent among their exhaustion. They were over to the away end at the end and they looked overjoyed. And so they should. Ten points from 12. The last three should be on the mantlepiece of the centre halves especially, not just because of the winner but because they go home black and blue. They won a million balls and then won two more that mattered the world at the end.
Let me have it again and again. Ninety minutes of graft and drudgery. Ninety minutes of winning the right to do the thing in this thing that matters. To make it perfect. Have it all again to have that end again.
Emre Can buys yards and yards as Steven Defour nibbles at him. Dejan Lovren rises. There is Ragnar Klavan and everything is perfect and nothing hurts and The Reds are resplendent and 2018 has begun and we are never going home.
Recent Posts:
[rpfc_recent_posts_from_category meta="true"]
Pics: David Rawcliffe-Propaganda Photo
Like The Anfield Wrap on Facebook