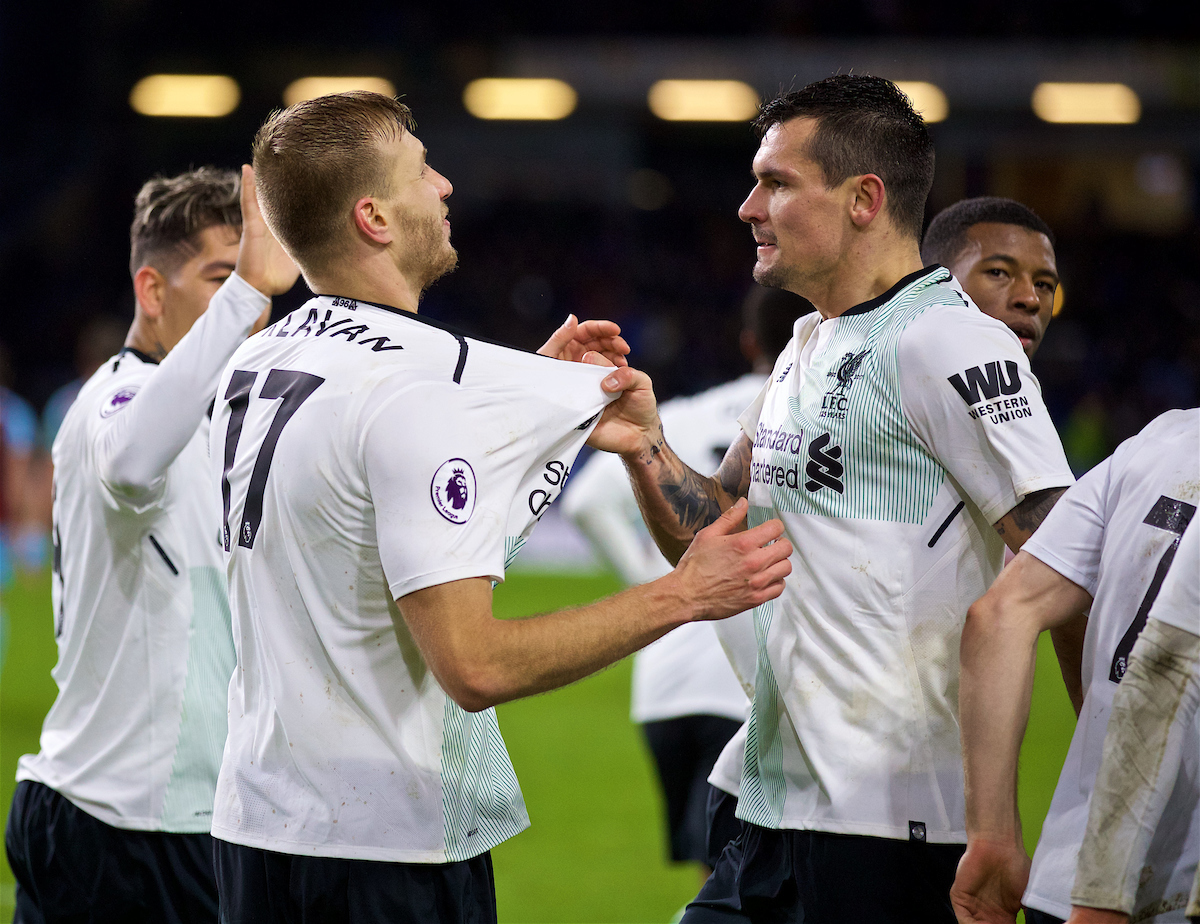 HAPPY New Year, everyone!
And isn't it just the happiest of New Years when you go to play Burnley just 48 hours after a hard-fought win against Leicester, make seven changes, including missing probably your two best players, don't play all that well and yet still come out with three points thanks to a late winner from the unlikeliest of scorers. The first last-minute winner of the season as well.
When the equaliser was conceded in the 88th minute I was ready to start smashing things, but fortunately Degsy Lov and Raggy Klav combined to save my belongings and windows.
It almost seems trivial rating them. Give everyone 10, give them all an emoji instead, who cares? The Reds have won!
Oh go on then… here are some numbers:
Simon Mignolet: 7
Captain Simon strikes again. What a record this guy has with the armband. Not much to say about his individual performance. Made good saves from Steven Defour and Sam Vokes, couldn't really fault him for the goal and obviously told his centre backs to go and score the winner.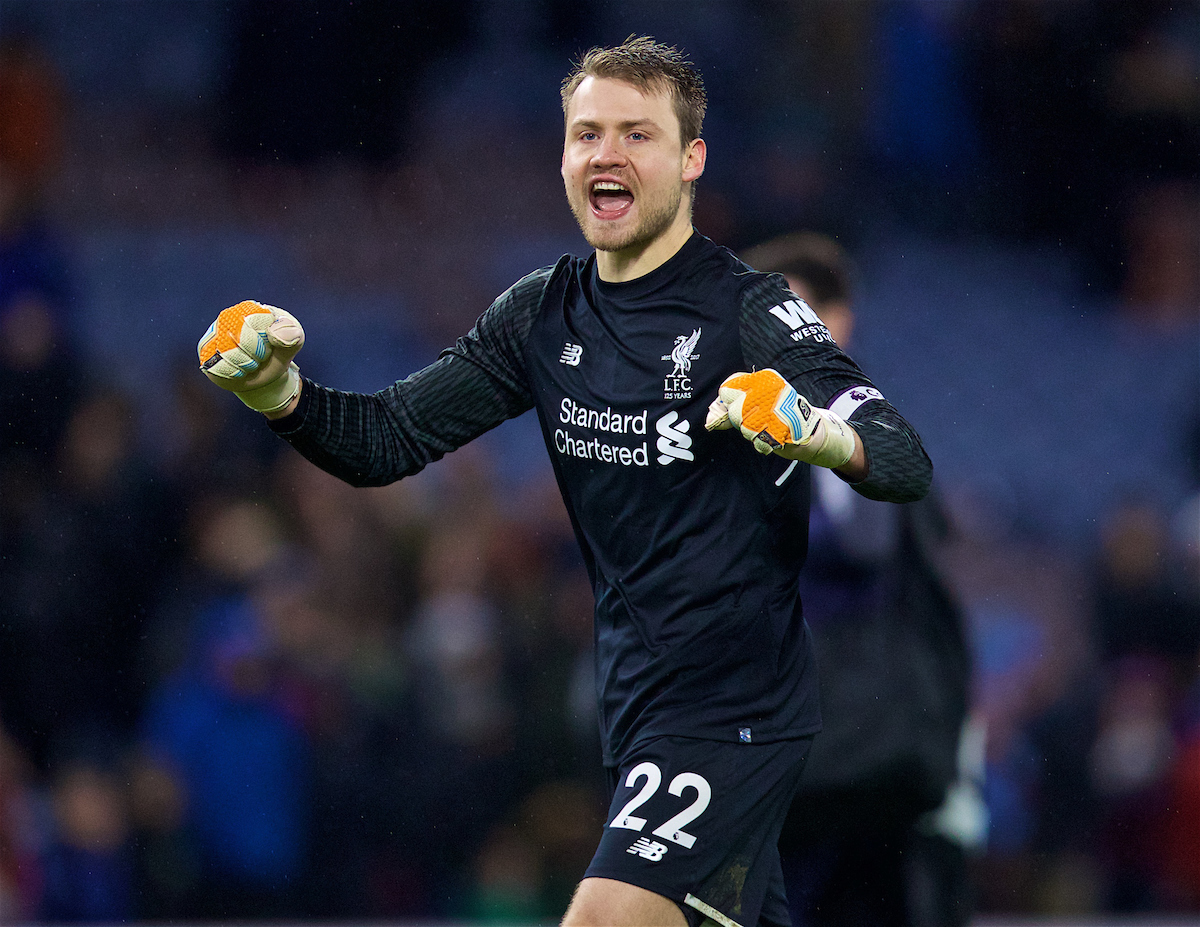 Trent Alexander-Arnold: 7
Quiet start to the game, like many, but grew into it. Was hoping he wouldn't be targeted too much in the land of giants at Turf Moor, but handled himself well. Showed a lot more going forward in the second half, including setting up Sadio Mane's opener.
Dejan Lovren: 8
On the day when Virgil van Dijk was unveiled as a Liverpool player, it was fitting that another centre back signed from the south coast played a part in winning this game. Generally dealt well with Ashley Barnes, who looks like an absolute thorn in the balls to play against, and then wins the header to set up his mate in the 94th minute to clinch the points.
Ragnar Klavan: 8
The first Estonian to score in the Premier League, and never again will there be a more deserving and gorgeous one. Could do better on the goal conceded, but who cares when he goes up the other end and wins it? Has now scored more goals in 2018 than Mohamed Salah and Harry Kane put together. Bravo that man.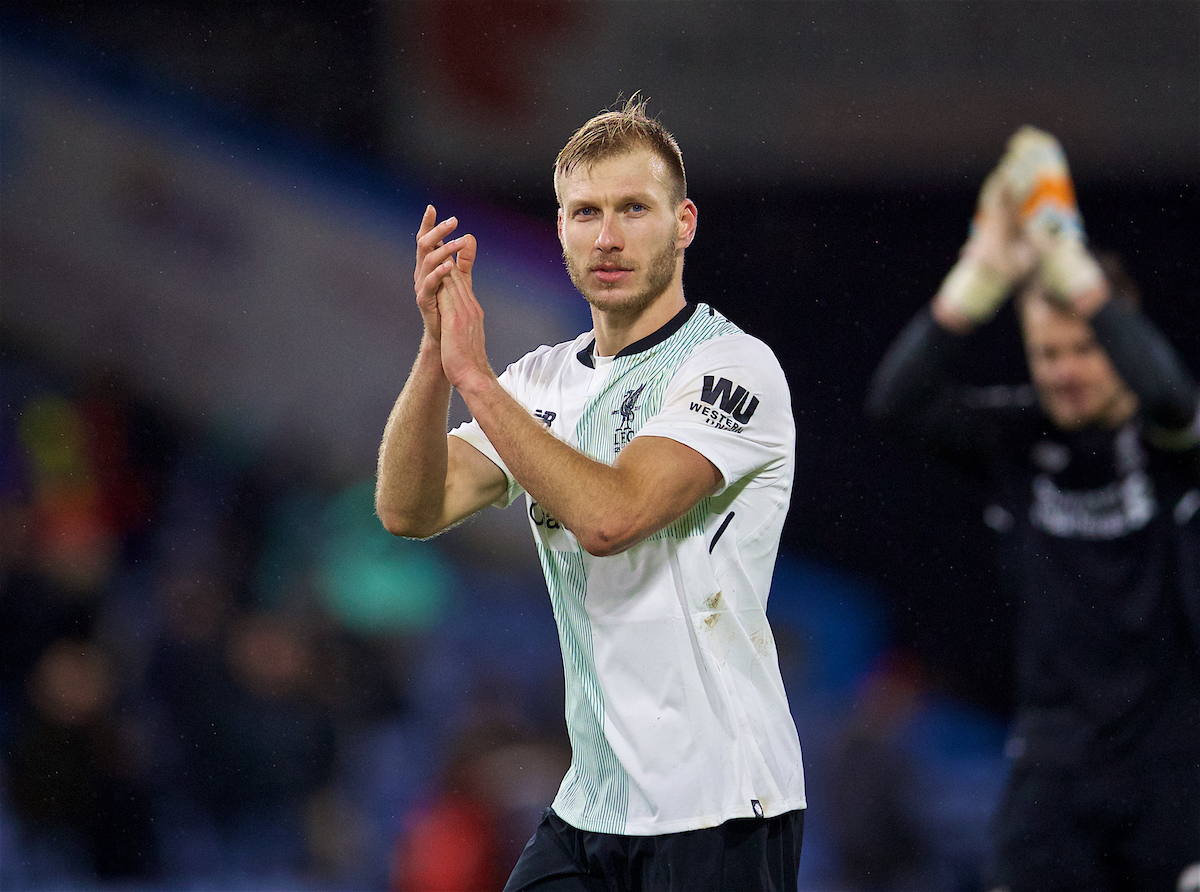 Joe Gomez: 7
Played left back for the first time since the latter days of Brendan Rodgers, but looked as calm and assured as ever. Did well for 87 minutes, then the first time he switched off he was punished. Has to learn to pay attention to opposing players at the far post.
Emre Can: 7
One of the players who started both of the last two games, and it showed at times, though more in terms of concentration than fitness. Lucky not to be punished by Scott Arfield in the first half after a moment of sloppiness, but shows great willingness not to settle for the draw in injury time when he raced forward to force the freekick that led to the winner.
Gini Wijnaldum: 6
Just a bit of a Gini away performance really. I had hoped as one of the fresher players he'd try and take charge of things in the middle, but allowed Can to do most of the work and just popped up here and there to do bits. With the goals drying up for him this season you can't help but wonder what it actually is he offers at the moment.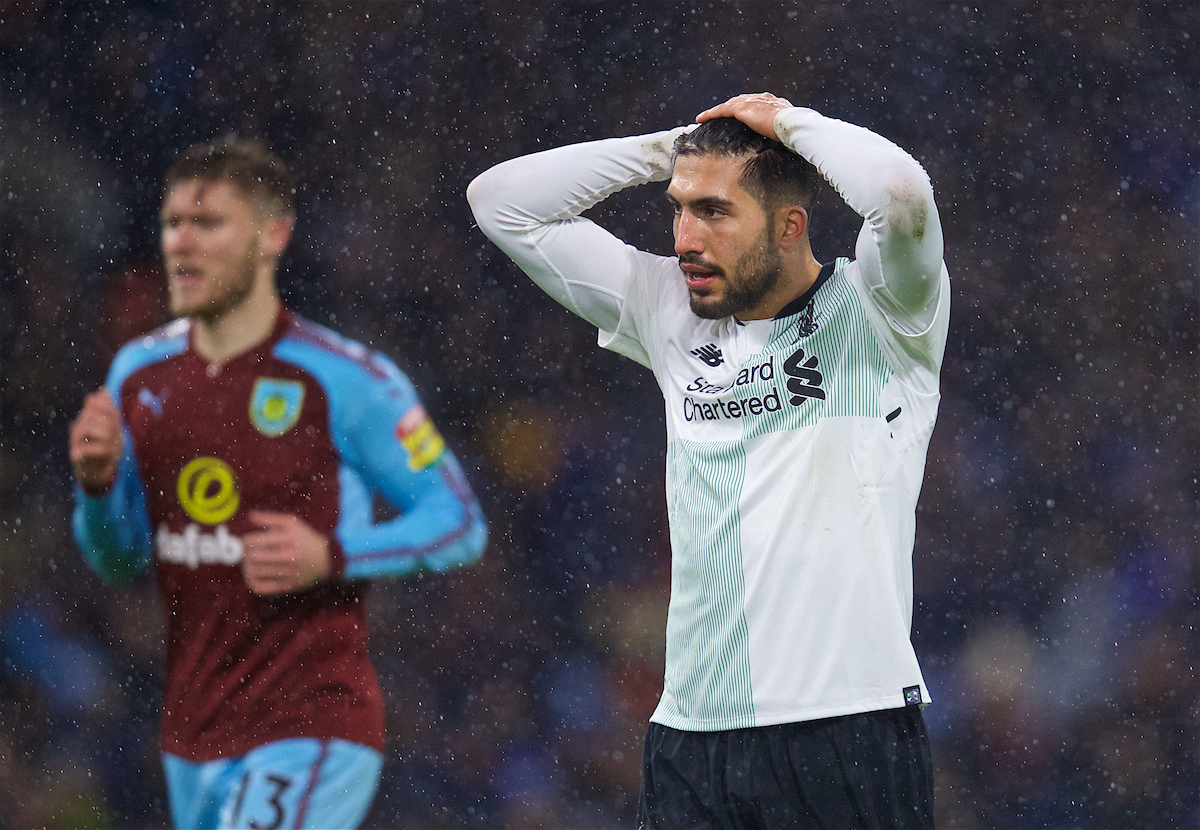 Alex Oxlade-Chamberlain: 8
Had the best chance of the first half and was excellent in the second. Is showing a great attitude of late and that continued today with a determination to take the game to Burnley when no-one else seemed able to. The ball in for the winner is sublime as well. Unlucky not to score before the equaliser when Nick Pope saved well at the near post.
Adam Lallana: 7
Showed a good amount of energy for someone with so little football in his legs this season, and managed to pull out some of the old tricks when needed. Seemed to be at the centre of things on the rare occasions Liverpool did threaten, and did well to do 85 minutes. That tackle in the first half was a thing of beauty as well.
Sadio Mane: 8
Overall performance probably deserves less in all honesty, but the goal he scored to open the game up was not only sensational but badly needed at the time. He's been getting a lot of criticism of late, some of which has felt a bit over the top, but as the only member of the "Fab Four" to start today he was needed as a leader, and he produced on the hour mark.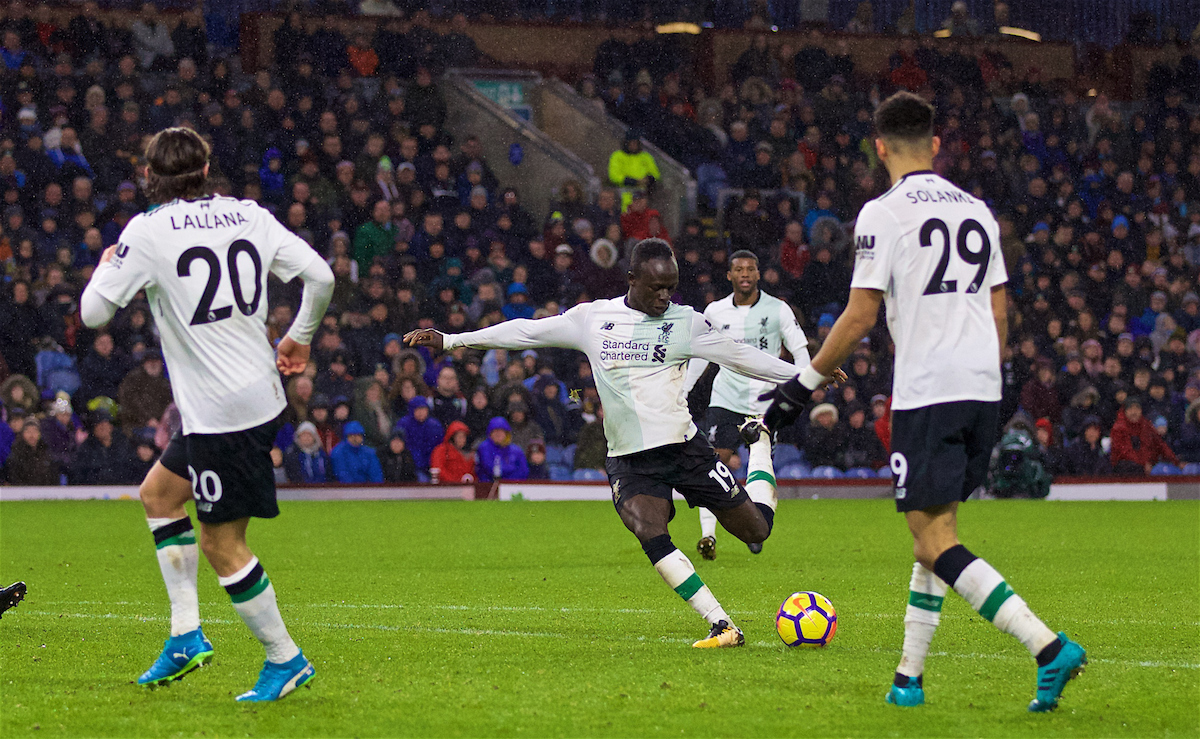 Dominic Solanke: 6
Didn't happen for him today but you can't help but admire the effort he puts in. The more minutes he gets the better he'll be in the long run, so patience will have to be shown but you can see in bits and bobs what he can offer. If Daniel Sturridge really is going though perhaps the manager needs to look at another more experienced solution for immediate backup to Roberto Firmino.
SUBS
Roberto Firmino: 6
Nearly created a goal as soon as he came on. Felt he should have adorned that massive fur coat he was wearing last night. Think Burnley might have even let him score if he had.
James Milner: N/A
Joel Matip: N/A
That's two successive 2-1 wins for The Reds when it felt like they were incapable of "dogging out" such victories. The manner of both will annoy the other top six rivals, which makes it all the sweeter. Would be a brilliant New Year resolution to do more of this when games are tight.
Up the 2018 Reds!
Recent Posts:
[rpfc_recent_posts_from_category meta="true"]
Pics: David Rawcliffe-Propaganda Photo
Like The Anfield Wrap on Facebook