THE summer should, ideally, be made up of long lazy days dreaming of how Liverpool will rip it up next season and gather some cups come May. Everything is possible and nothing is impossible at this stage. Without the hopes and dreams, what's the point?
They should be days when you can sift through the never-ending rumours, deciding what is truth and what is fiction. And looking up the players linked to the Reds just in case.
Instead, before the summer has even started, there is anger and frustration in the air rather than hope and excitement.
So thanks for that, Liverpool. Thanks very much.
It's five days now since The Reds took the unprecedented step of posting an apology to Southampton on their own website following allegations of tapping up in respect of Virgil van Dijk.
It was three sentences of shame that marked a cock-up, a misjudgment — an ill-judged strategy to shave pounds and pence off the price tag that resulted in an embarrassing public backtrack.
As many have pointed out since, speaking to a player before an official approach is nothing new; it happens all the time — an accepted malpractice that may have transferred from motorway service stations to inside mobile phones but ultimately is the same end result: a club speaking to a player contracted elsewhere on the sly.
That Southampton chose to get uppity over the behaviour when Liverpool and The Saints have so much recent history in transfer business suggests a leap over the line of acceptability; a breaking of the unwritten rule.
Speak to the player? Ok, fine, we'll turn a blind eye. Tell the world he's yours before you've even approached us with an offer? Well, come on, that's taking the piss.
"How do Liverpool put it right?" @robbohuyton on the Van Dijk debacle

🗣 Full show – https://t.co/EONoM0WYSd pic.twitter.com/z863V6JR45

— The Anfield Wrap (@TheAnfieldWrap) June 8, 2017
Perhaps Liverpool, or an agent wrapped up in the deal, thought sharing the information that van Dijk was interested in Liverpool, and interested in working with Jürgen Klopp, would stave off interest from other clubs with more financial muscle to flex and would keep the price down, ending hope of a public auction for the Dutchman's services.
Instead, it has potentially scuppered a deal that had lifted spirits, widened eyes and led to talk of Liverpool punching its own weight and more in the transfer market this summer.
It's not easy for The Reds to recruit the best around, not when Manchester City, Manchester United, Chelsea and Arsenal can match and better whatever you put on the table. And that's without mentioning the clubs abroad who also hold a higher rung on the financial ladder.
With all of those clubs reportedly runners in the race for van Dijk at some point, emerging from the pack clutching one of the best centre halves in the league would have been quite some coup — the much-wanted, much-referenced "statement of intent".
Instead, from the jaws of victory Liverpool have snatched a defeat. Since that late evening post appeared on the club's website there has been much said and much written; much of it — to my eyes at least — surprisingly positive for such an avoidable mess.
Why then? Why are we searching out excuses? Where is the holding to account? Why aren't there demands for more, and for better?
The transfer market is a game and every club will have a strategy, an approach — a way of going at it to achieve what they want at a price they want to pay.
However you pitch it, Liverpool messed up that strategy. Someone somewhere made decisions that led to a line appearing in the media that lit the blue-touch paper at the other end of the country. Southampton felt they were being bullied, felt their arm going up their back. So they struck back. And Liverpool had to skulk away, issuing embarrassing statements to be bolted onto previous embarrassing statements in the wider football consciousness. Remember Clint Dempsey and Fulham? Lessons should have been learned.
So why did Liverpool feel the website statement was necessary? Because they wanted the illegal approach to go away? Because the club have already had their wrists slapped over their conduct around signing players, albeit at an academy level?
In all likelihood, yes and yes. But this begs more questions: why take the risk in the first place? Why push it to a point that led Southampton to lose their rag?
Someone somewhere at Liverpool has had a relationship with a counterpart at Southampton. Too much business is under the bridge for that not to be the case.
So whether that is Sporting Director of eight months Michael Edwards, or another on the LFC staff, why did someone not consider the sensitivity around Southampton (i.e. they might just being getting a little pissed off by Liverpool consistently cherry-picking their players) and also factor in that the Reds were perhaps treading dangerous ground given their previous transfer conduct?
Why also when they got so far as getting some kind of verbal agreement with the player did they not contact the selling club? Why the sitting on hands? Where was the bid? And why did all the details — trips to Blackpool and so on — hit the press?
What's worrying from a supporters' perspective is there seems to be mounting evidence in recent years of deals falling away as Liverpool try to strategize their way to value.
Liverpool have a world-class manager (one who is pretty persuasive to potential players, it seems), a squad that has finished fourth, won 76 points and earned a tilt at the Champions League. What it needs now is competency off the field. A will and a purpose to get deals done. Skill and influence to get transfers over the line. Have Liverpool got that?
Others tell us repeatedly that Edwards, who has been at the club for six years, is great at his job. Yet as he refuses to speak publicly it's hard to cement that view in minds. How can we judge for ourselves when he refuses to engage?
Similarly, at boardroom level, communication with the support is rare. How much do they want it? How determined are they to get Liverpool up there? Do FSG see this close season as the big opportunity many fans see it as? It would be nice to hear a voice, watch an interview, feel inspired.
The Reds have had an alarming tendency to fall away the season after a good one in recent years. In 2009-10 Liverpool finished seventh after finishing second the season before. In 2014-15 Liverpool finished sixth after finishing second the season before.
This time? There is desperation to see difference, to see signings that make sense, to get deals done that are difficult.
Any transfer is a gamble, any deal comes with risk. But there remains a sense that an overriding obsession with "value" too often ruins it for the Reds. The club is a sell in itself, especially now. The manager is another pull. The ground looks great, the support is passionate, the history remains. So why do situations like the van Dijk one seemingly happen with worrying regularity to Liverpool under this regime?
It was suggested in the Liverpool Echo over the weekend that the whole debacle doesn't require an internal investigation; that FSG are more than aware what happened and why it happened because they were central to it. Signings not sackings was the conclusion in that particular piece.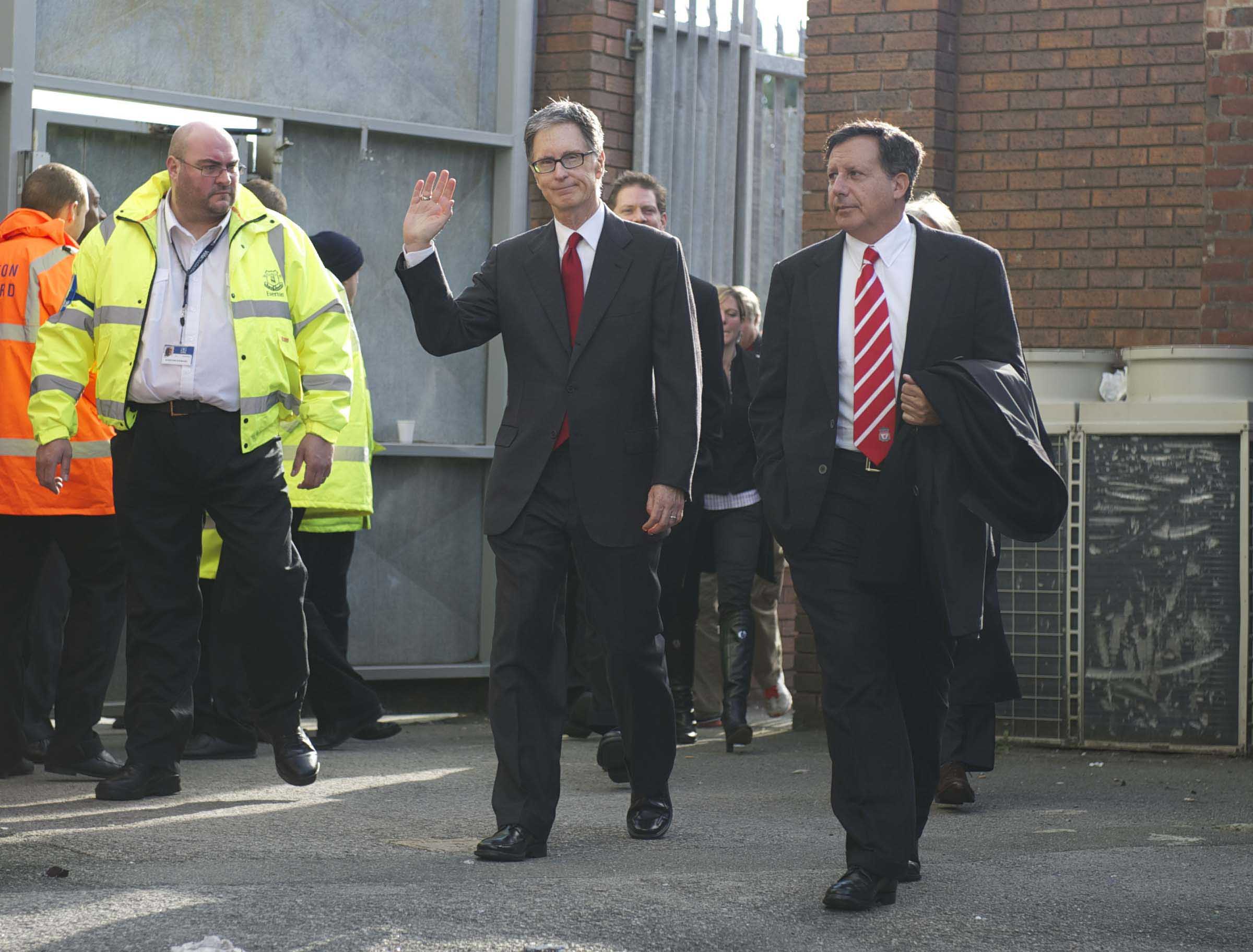 Is it that incredulous to suggest both might be required? There are different levels of competency displayed by employees in any line of work. Perhaps Liverpool just don't have the necessary brains trust to get the right punch for their pounds. At the very least it's worth consideration.
Meanwhile, talk remains of the van Dijk deal being revived. It's possible, because anything is possible. But likely?
Southampton have been stung by this, that much is clear. Their counter punches will have been greeted with cheers on the South Coast in a similar fashion to how we reacted to John W Henry's social media bodying of Arsenal over Luis Suarez.
The fact is, as evidenced by his social media output, that Southampton now have an unhappy player on their hands. He has a long-term contract but his head has been turned. It might take a while to get out of his system if he doesn't get his move this summer.
It could open doors for other clubs to nip in and do a deal. If that doesn't happen, maybe, just maybe, Liverpool could get a second bite at it. Any deal is now likely to include a premium for the bad boys of this story. It's the only way Southampton keep face. And rub it in one more time.
Given the whole thing was likely pinned on a strategy to save money it's farcical isn't it? Liverpool's reputation has been damaged. Again. And just at the moment when decisiveness was necessary. There's a long summer to put it right, and perhaps the first step is being honest about where it all went wrong and acting accordingly. Signings or sackings? Or both?
Recent Posts:
[rpfc_recent_posts_from_category meta="true"]
Pics: David Rawcliffe-Propaganda Photo
Like The Anfield Wrap on Facebook