IT may be the fact that the beginning of each of the last three weeks has been bright and spoken of warmer, sunnier days (other than that pre-derby biblical downpour); it may be because we have been mired in a pointless international break that has, yet again, served no purpose other than to injure crucial players for clubs across the top of the table; it may have been an attempt to divert my attention from the looming prospect of the derby for as long as possible; it was very possibly the fact that this season has petered out into something less than we expected; whatever the cause, I've found myself thinking, lately, about the future.
That's not to say that I'm ignoring the rest of this season and the very real need for a top four finish; I will, as ever, return to that point very shortly. I have, though, spent a great deal of time wondering about what comes next.
In the week of the unwatched England games I found myself googling 'Liverpool kit 2018', searching for an image of how our inevitably league-winning kit may appear (really hope it's that very traditional look that appeared on joe.co.uk). In fairness, this is probably actually slightly later than I search most seasons. Most seasons I'd be looking for New Balance's new creation somewhere in January and marvelling over the neediness that turns a soul to Photoshop in a desire to create clicks with sub-Pro Evolution creations. What desperation brings a soul to that moment?
Probably the same kind of desperation that sees a 53-year-old man (me, in case you weren't sure) start a new career on FIFA simply so that he can sign every player that we've been linked with since the second the last transfer window 'slammed shut'.
In case you're wondering: Mahmoud Dahoud is effective, chips in with the occasional goal, Julian Brandt is an excellent option on the left, Julian Draxler is heartbreakingly good and Alexandre Lacazette is as astonishing as you would expect/hope. The revelation, though? Daniel Sturridge just gets better and better. Oh that this real world of ours held such delights (second in my first season, walking it this time out and just been offered the Brazil job on a part-time basis so I'm doing something right. Didn't sign full-backs or goalies, such dull positions).
And all this obsession, all this thought, came to bear on last week's 'Unwrapped' show which followed on from Paul Joyce's column in The Times revealing, in what appeared to be a very heavily-briefed fashion, that Jürgen Klopp is about to be 'lavished with the largest transfer kitty in the club's history'.
The article wouldn't state the size of the kitty but that wasn't going to stop us speculating, and it's not going to stop me speculating now. Sometimes speculation is the only fun we have.
Let's start by speculating on the why and the when of this particular story being, possibly, allegedly, leaked. There are cynics among us who may think that the idea of us now having the largest transfer kitty in the club's history appearing the day before all season ticket holders receive an email telling us that it's time to renew our season tickets, with a quarter of the season left to play, is a gambit to influence us in our choice of whether to renew or not. We know that's nonsense. We still have a waiting list in the tens of thousands; if we choose not to renew then our ticket will love to the next fan down. Or, if you happen to be in the nice new big Main Stand, to one of those lads with the Carlsberg blanket over their knees and the half Liverpool/half Everton scarf wrapped proudly around their neck for their one-off visit.
The club don't need to tell us that they'll spend big next season to get our money; we're giving them it anyway. Somebody is giving it to them anyway. Let's take the idea that we're spending big as a given then, shall we? What constitutes big?
Could be anything, this. In the last five seasons we've spent approximately £366 million on incoming players with £244m coming back in sales. That's netting out at £24m a year, which is less than I'd always taken as Fenway Sports Group's average net spend. I'd always thought it to be £30m per season. We currently stand at fifth in the league in terms of net spend. You can name the four clubs above us; we all know the direct correlation between spend and position.
And that's why I believe that this summer, when we talk about a large transfer kitty, we're talking about a properly large transfer kitty. We need to be talking about that, we need to be talking Manchester United size, Manchester City size, Chelsea size. In terms of pure business we need to be talking this. I don't care about FSG's motives for spending, if spending is what they intend. Our reasons for wanting to be in the top four of the season may well be exactly the same but phrased somewhat differently.
I'm like you. Pretty much. I want the top four so that we can use that as a base to push on next season. I want the top four so that we're competing against Europe's elite once again: and I don't mean in an 'isn't it nice to see Real Madrid play at Anfield' way, I mean in a 'Real Madrid? Yeah, we're having them' way. I want top four so that we attract the very highest level of footballers so that, once we're in the top four, we can look at first. As we should, as we always should. FSG may want top four so that they can increase revenue. They may want top four in order to increase brand value across the world; a world that sees Sadio Mane playing against Luis Suarez sells more 'Mane 19' shirts. Simple global economics. FSG may want top four to increase our ability to attract top players because top players sell more merchandise, increase tourism, place a higher premium on hospitality packages. There are no two ways around this; it's easier to sell a group of businessmen a night out against Barcelona than it is Bournemouth.
Whatever FSG's motives for apparently wanting to spend in order that we, having hopefully, logically from our current position, attained top four and entered the Champions League once again, remain there, embed ourselves there, I don't care. They want the same as us. They want the big games and the big names.
We find ourselves in a promising position; not as promising as the one that we thought we were in as Sadio netted at Goodison and gave us all a new Christmas carol, but promising nonetheless. Arsenal rediscovering a backbone to take a point against City in a season that could see Arsene Wenger potentially leaving in the first season that he fails to ensure their traditional top four finish benefits us; Jose Mourinho's continual concentration on complaints about his side's inability to do anything but draw at home despite being in possession of the world's most expensive player benefits us and simultaneously shows us that spending absurd amounts on one player may not necessarily be the whole answer. We may have had a two-month long wobble but that wobble has been heavily counteracted by the problems of our peers. Yes, City can still overhaul us; yes, United can still draw level but do we really see that happening? At the moment, there's a very real chance that we will finish third. Seasons of transition from below are helping us.
I firmly believe that FSG know this. I firmly believe that, as a business, they are seeing this summer as a chance to capitalise.
The phrase 'the penny has dropped' has been used. The idea being that this penny referred to spending money on cheap potential is prevalent but has, quite convincingly, been argued against on social media. Andy Carroll, Stewart Downing and Jordan Henderson were a long way from cheap. Mane and Roberto Firmino may look like bargains but there was sizeable outlay on both. You remember the questions about the size of fee for Georginio Wijnaldum last summer, don't you? FSG haven't been cheap on players; the low net spend says more about turnover than it does about individual purchase. The negative spend last summer says more about sensible selling than it does about a tightening of purse strings. They haven't been cheap on wages either. We know that our wage spend last year was recorded as being higher than City's. We know that, when Jürgen expressed a desire/need to sign Ousmane Dembele last summer, we offered more to his club, to his agent, to the player himself than Dortmund did. We can only presume that deal falters over the player's desire for development and immediate Champions League football in the same way that the Mario Gotze deal seems to have been heavily dependent on presence in Europe's elite competition. Money doesn't appear to be the hindrance that many feel it to be.
With that said, then, what are we spending this summer? What constitutes this penny-dropping, largest kitty in the club's history?
It doesn't matter. It honestly doesn't matter. It could be a net spend of £40m. It could be a net spend of £140m. The money doesn't matter. It's not my money, it's TV money. What matters is how it's spent. What matters is how it addresses our remaining problems.
Which are?
Let's give the normal list, shall we? Goalkeeper. Left-back. Central defender. Central midfielder. Wide forward. Full-on goal-scoring number nine. We need to bring in quality in every position so that we can compete at the very top of the league, so that we can ensure that we don't repeat the mistakes of January/February.
And you can't really argue with that. Except for the first bit, which you can, a bit. We're competing with the top of the league; we compete with them every time we face them. You know this, you know this isn't the issue, you know that we can match or defeat City/United/Arsenal/Spurs/Chelsea/Everton on the field. You know that we can put out a side, no matter our current injuries, which will take the game to those teams, which will be stronger, faster, more intelligent, more resilient than they.
It's just the other teams we need to worry about. The teams that aren't as good at football as we are.
And this is where this summer is most crucial. This is where our presence in the top four is absolutely essential. This is where shopping at the top table is most necessary. The top table gives you mentality. The more money you spend, generally, the more determined player you purchase. Quite simply, the big money brings winners. It's obvious, really; the players who cost the most are the players who have reached the highest level, the players who have won at every level, who have shown the hunger, shown the know-how to break past the obstacles in their way; obstacles like defences packed with players less capable than themselves.
This is why, despite the position that Jose finds himself in, Zlatan Ibrahimovic has been such an intelligent, crucial, addition to United this season; he finds a way to make things happen. His ego won't allow him not to. Paul Pogba is the obvious exception to this rule; he appears to have Zlatan's ego and self-belief, he has the price tag, but he doesn't impact on games. Theories don't always hold true but the players that we need to be looking at will be the players with that mentality; they will be the players who will arrive in the English game and realise, as Fernando Torres did, that they can make a real difference here, that they can impose themselves on the games against the teams that they have realised aren't as able as they had presumed.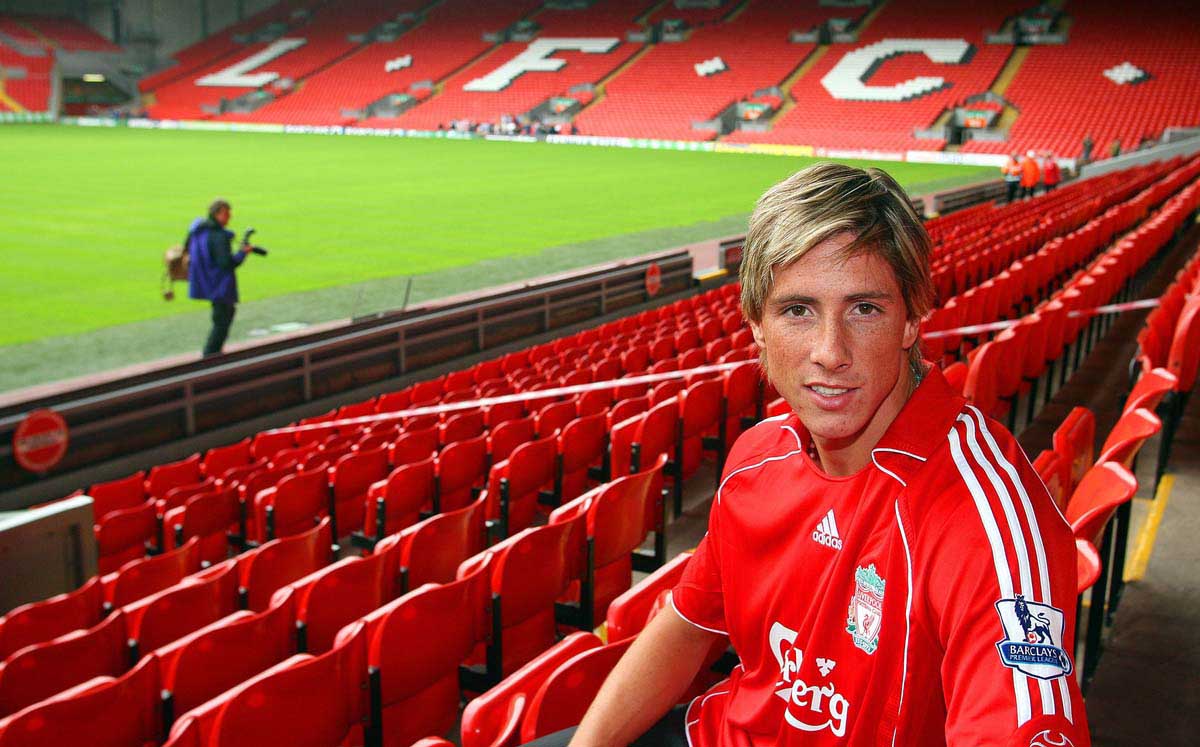 Who do we need then?
It's not a question of who. It can never be a question of who. The 'Cup Of Tea' podcast featuring Melissa Reddy was revelatory on this point; there are far too many variables in transfer sagas, far too many moments that can alter potential purchase plans. There may be a number one target but that doesn't mean that you will necessarily obtain that target. We didn't manage to sign Gotze last summer, although every outlet had made it apparent that there was nobody above him on our list. If Mane was below him, and we can never have any idea whether he was 'instead of' Gotze or would have been 'as well as', then that simply shows that number one targets and marquee signings mean nothing. It's more a question of prioritising the areas that can be strengthened with the type of player that can strengthen them.
And these are?
Left-back. Let's be honest; James Milner hasn't been found wanting, has he? The area between Milner and his and centre-back has been targeted repeatedly and occasionally exploited but, over the course of the season, he hasn't been an issue. All we need here is somebody that can do the job as well as Milner, a younger version of the same player.
Central defence. Paul Joyce's article was very specific about the club being willing to pay £50m for Virgil Van Dijk and who among us would argue with that? The fact is that Dejan Lovren will sign a new contract and the majority of us will point to his Everton display and applaud that idea. There are injury concerns though, there will always be injury concerns. The reality is that we need three first choice central defenders for those two positions and probably always will. Which means we need five central defenders on the books. Ragnar Klavan and Joe Gomez going into next season as numbers four and five on the list would seem to be a suitable position to find ourselves in.
Central midfield. Henderson's injuries are becoming more and more of a concern. His application in Jürgen's 'number six' role has become the base for the rest of the team to build on. Lucas Leiva played a variation on this perfectly in the derby, Emre Can has shown that he can grow into the role in recent games. Lucas is, as ever, likely to move; should Can's contract concerns be resolved we will still need a player who can command that area.
Wide forward. Probably the single most important position to fill this summer. The lack of Mane in January derailed the season completely; suddenly there was no out-ball, no threat of pace. Everything became slow, became laboured, became predictable. We need that pace, need that outlet, need that creativity. And for those who are asking why we didn't predict that need at the beginning of the season; why do you think Jürgen was trying to sign Christian Pulisic? He knew what we needed, he knows what we need, and he's looking for very specific players to fill that need. Which is probably why we're hearing the name Brandt so often at the moment.
Proper number nine. Well, it's the holy grail, isn't it? What would you give for a fully firing Sturridge in that position.
Names then? Don't be ridiculous, I have no names, I have no more than you do. Which is still far more than the ITK lads who will crawl out of the woodwork in the summer have.
Paul Joyce seemed to indicate that we have the field to ourselves in the chase for Van Dijk, Brandt and Demarai Gray if we so desire. And then the media sells Brandt to Bayern. Melissa Reddy pointed out, over on the TAW Subscribers' Facebook group that those reports have no basis in reality at the moment. Bayern are a huge draw, though. There are many huge draws out there. We're all looking at Naby Keita, we're all looking at Pierre-Emerick Aubameyang, all seeing James Rodriguez as a potential bargain. Names will change, links will fluctuate; pinning all our hopes on one player is ridiculous. The history of Liverpool is littered with transfers that didn't happen, with players who would have possibly improved our team at the time: Frank Worthington, Tony Woodcock, Michael Laudrup; three names from the top of my head who were definitely coming to Liverpool, until they didn't. There will be more this summer; Dahoud, Draxler, Willian, many others who will choose elsewhere.
We don't know Klopp's top targets. We may think we do but we don't. We don't know how close he came to those that were reported, we don't know if the players that we signed were those that he wanted most. We know this, though:
Three of the players to have the largest impact on our season were players that we would not necessarily have been demanding. When talk of transfers arose at this point, and earlier, last year, Mane, Wijnaldum and Joel Matip were not the first three names on anybody's list. All three are now indispensable. The next three (or five, or six) will be as well. They will be bought by the same people who bought those three, with the same criteria. They will have the same impact.
They will be the players who will make positions their own, will rotate with those already in the first 11, will offer competition and pressure, will offer alternatives.
We don't know who they are yet. We don't know who we will love this time next year but, at this very moment, with the idea that the owners will provide Jürgen with the kitty that he requires; that there is, supposedly, no set figure simply an understanding that spending at the required level is an absolute necessity; that there seems to be a desire, for whatever the reason, to shop at the very highest level, everything seems possible.
April. Seems a good time to think of August with hope. Why would you do anything else?
You know we're going to win the league, don't you?
Recent Posts:
[rpfc_recent_posts_from_category meta="true"]
Pics: David Rawcliffe-Propaganda Photo
Like The Anfield Wrap on Facebook