THE thing that alarmed me most about Monday night wasn't actually the fact that we lost 3-1 to a team who have been awful for months, we were odds-on to beat, and should have been having for breakfast, it was that we managed to play 90 minutes away from home, play dreadfully and not a single player managed to get booked. How does this happen? Surely at some point someone gets a bit annoyed and decides to put someone six-feet in the air? Or stand over a free-kick? Or call the referee a prick? Just do something a bit nasty.
We're too nice, too accommodating. That should be the first thing we look to rectify in the summer, buy a few lads who get angry when we lose. The most beautiful thing that happened last season was when Tottenham realised their league title was gone in their game at Chelsea – they went absolutely crazy, they set about taking their frustration out on Chelsea and they most definitely did. They lost in style. They used 14 players that night and 10 of them walked off with a yellow card and one of them got a retrospective ban. It was great. They did exactly what their 3,000 fans would have done in the same situation. A full-on angry meltdown.
Can you imagine this Liverpool side doing that? I can't. When we lose we pat the opposition on the back, tell them well done and then walk off the pitch quietly. Why? Why are we not hurting?
One theory I have is that we have players who are just used to losing reasonably often. Bar James Milner, how many of this side are used to being regular winners who year in, year out get 75 points or so? Even then, Milner flitted around top half clubs before he got to Manchester City.
Work from the goalkeeper to the forwards and have a look. It's a mental thing. We've got plenty of players who are used to finishing in the top six, plenty of players who are used to top half, but title challengers? Winning every week? We've got Milner and to an extent we've got Daniel Sturridge. You could make an argument that given he has a league winners' medal, Gini Wijnaldum matches up as well.
This is one thing that analysing players via a computer will not tell you. Who's a winner? Who has the attitude of a Luis Suarez who will win at all costs and do whatever it takes to get Liverpool three points? When you're used to losing, you'll become a good loser because you see it as a normal everyday occurrence. It shouldn't be when you're playing for Liverpool.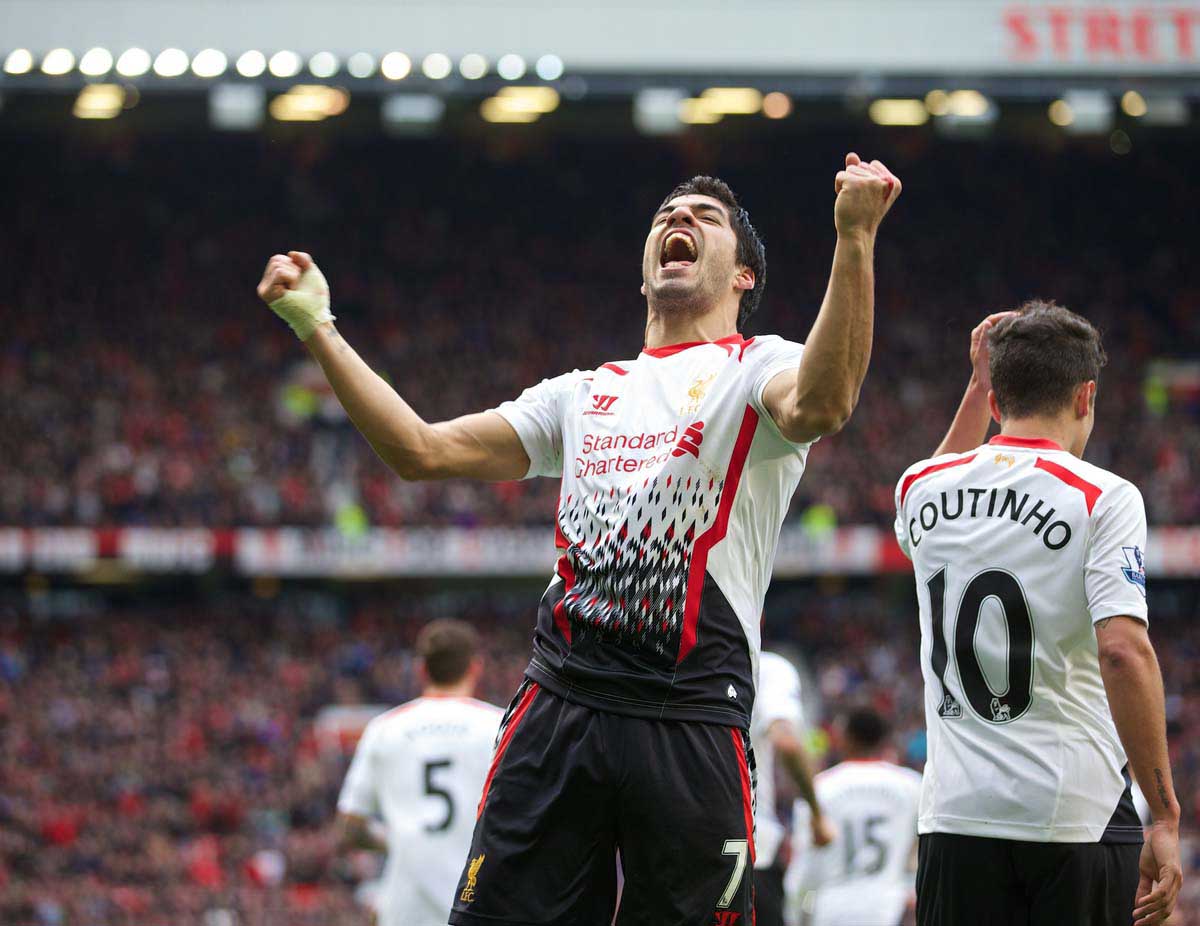 I will be in a minority but I think Jordan Henderson is a reasonably good captain, but there's only so much leadership on the pitch you can manage without a great number of players who know what it takes to win than we have. Take that side we put out on Monday night for example, with the exception of Milner what had it won?
I've had a look. It's as follows: one German Cup, one German Super Cup, two Dutch Cups, one Eredivisie, one Football League Trophy, two Brazilian Serie B titles, two Brazilian State league titles, one Austrian Bundesliga, one Austrian Cup and one Coppa Italia.
It isn't particularly exciting, is it? And you're also stretching to involve some of these players heavily in these things.
We'll probably go out in the summer with an algorithm and try and buy players by being clever. Now, this is where we get into multiple areas of grey. I think we need, to a certain extent, to out-think our opponents. We're the fifth richest team in the league so even if we did decide to spend £80 million on Antoine Griezmann and pay him £250,000-a-week, there's a few other teams we're competing with who can do the same. If we pay someone loads of money, it isn't something that's unique to us. It doesn't mean we shouldn't try, but we can't behave like our money is worth more than someone else's.
So as a result, you have to out-think. Maybe buy players before they're really good. There has to be an element of signing Xabi Alonso from Real Sociedad in everything we do. And I realise this is slightly at odds with what I'm saying about winning.
Our players aren't used to winning. It's OK signing a few players like that and even when you do sign people who have, it doesn't always work out — I'm looking at you Mario Balotelli. But winning breeds a winning mentality and mediocrity breeds a losing mentality.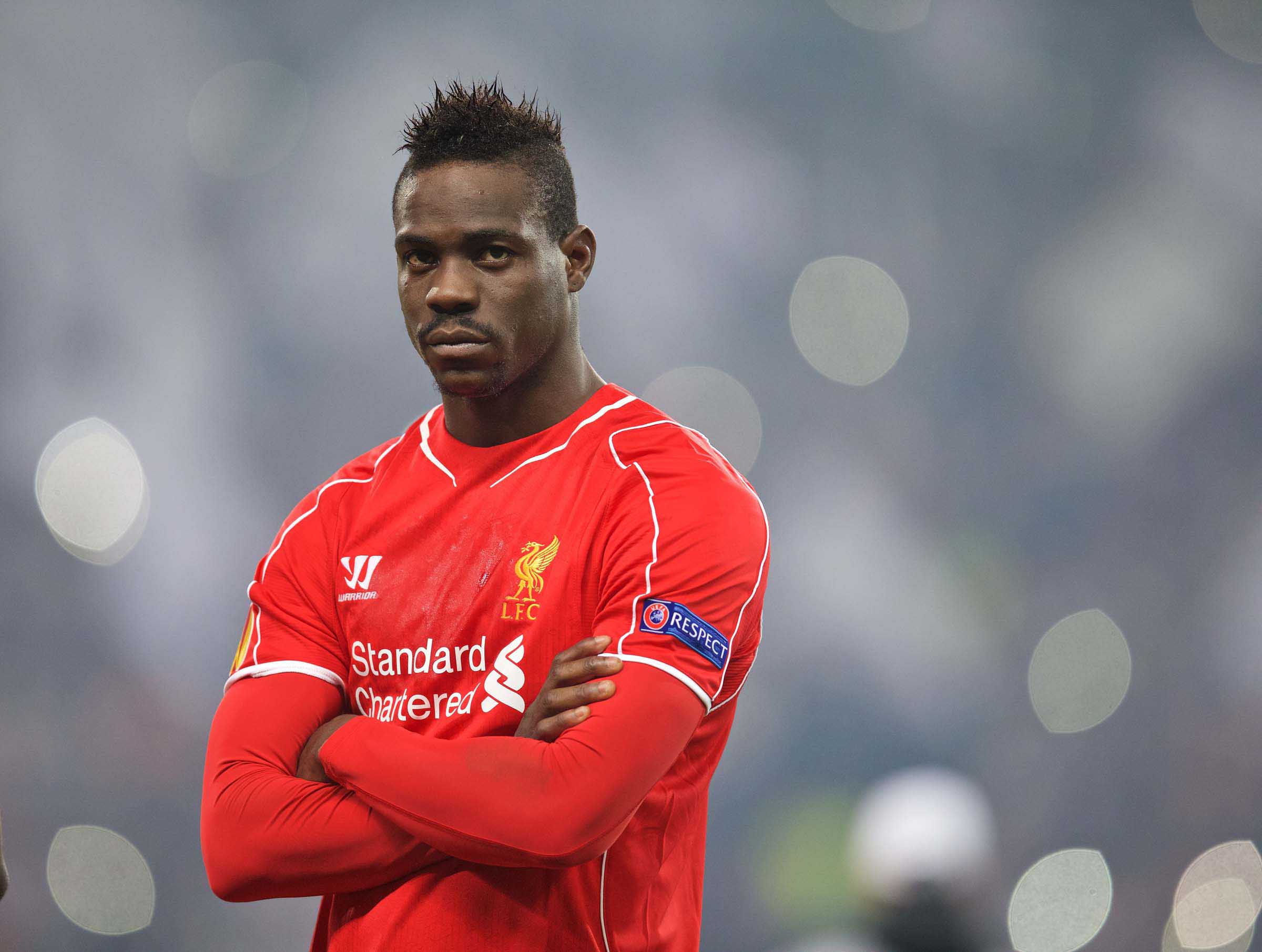 Players fit into their comfort zone. Nathaniel Clyne as an example, he very much looks like a full-back we signed from a mid table team. That was his level when we signed him as a 24-year-old so that can't come as that much of a shock. Manchester United signed Matteo Darmian who has a similar profile and guess what? A mid table full-back who won nothing before he signed for them looks like that.
Wijnaldum has had a very good season, but from a losing point of view he played in a team who got relegated last year losing 19 games. Is it any surprise that these players become accustomed to losing when it happens so often? Losing doesn't hurt. They don't react badly like Spurs did at Stamford Bridge last season. Adam Lallana spent a lot his career playing outside of the Premier League – is he really going to get angry at losing to the champions?
The talent of the players isn't in question. We have plenty of very talented players, but when it goes against them they aren't in a situation that angers them, they're in a situation that they're used to. Somewhere along the line we have to start thinking a bit differently. Can we get Michael Edwards to factor something into his algorithm that means we don't sign players who are able to lose and it be a normal part of their function? Of course we can't, because that's not how it works.
Have a look back at our defeats this season. They're all absolutely pathetic. Leicester — no yellow cards, Hull — one yellow card, Swansea — one yellow card, Bournemouth — two yellow cards (although we conceded a goal in the 92nd minute so I'm not sure this game really counts), Burnley — one yellow card. No great demonstrations of anger, no arguing with the referee, no kicking someone, no frustration at losing. Defeats where the actual goal of the football club is being eaten away and we meekly accept it.
Why is this fine? Why are they not angry? If the going gets tough, the Reds jib it. Unacceptable.
The summer is 11 games off. I don't think any problems we have are particularly difficult to fix but we need to fix them this summer. Look at Chelsea's record against the bottom 10 and then look at ours. Rectify that by having footballers who don't see their team conceding a goal and think "Not the end of the world that, we don't need to win every game." Well we're Liverpool, we should have a bash at trying to win every game.
https://www.youtube.com/watch?v=3Jw3DlGalkc
So sign some players who are used to it.
If you sign players from Newcastle, Augsburg, Southampton, Hoffenheim and Aston Villa, as we have the last two summers, don't be completely surprised if the goals of Liverpool can't be met. You might sign a good player from a bad team (like Roberto Firmino, for example), but you won't sign someone who's used to winning as much as we should be.
United aren't very good, but they signed Zlatan Ibrahimovic in the summer. There's a lesson for us in that signing.
The first question we ask a player when they sign should be "How much do you hate losing and what's your reaction to it?"
If the answer isn't "Fucking loads and I get the desire to break people," then put the phone down and let him go somewhere else. We've got too many who look like that isn't how they'd answer that question already.
Recent Posts:
[rpfc_recent_posts_from_category meta="true"]
Pics: David Rawcliffe-Propaganda Photo
Like The Anfield Wrap on Facebook