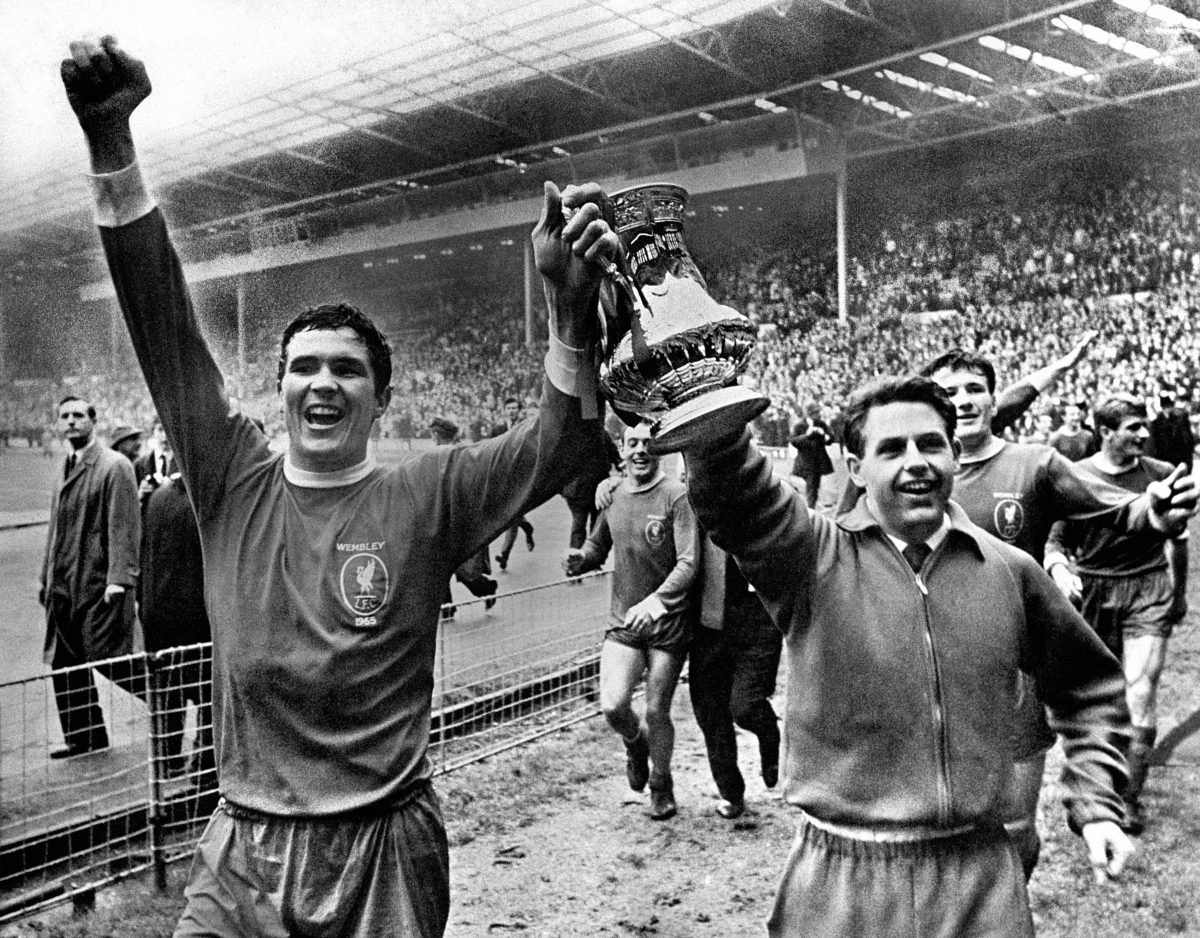 WE were walking around him. Literally, walking around him. On a small corridor, somewhere in Anfield, sometime in the mid-1990s. We'd been bused down from Cumbria as part of an Alan Kennedy Soccer School. He was moving cardboard boxes, writes JONATHAN TODD.
"Ron Yeats! It is Ron Yeats!"
Excitedly, my dad dragged us out of our historical ignorance. Yeats seemed surprised, a touch abashed, to be recognised. But there was no denying it. For it was he.
A man — according to Billy Bragg — can spend a lot of time wondering what was on Jack Ruby's mind. I've spent more wondering about Ron Yeats's. He was, as is widely known, the man that Bill Shankly asked all-comers to walk around. Then he was a functionary, so much the everyman that kids could do so without comprehension. Maybe if we were less youthfully rural, we'd have realised who he was. But his shocked reaction to my dad suggested that he had become used to blending in.
Many years later, I was half way through a tedious work trip to Brussels before I realised that I was staying around the corner from the Heysel stadium. The significance of the people that we encounter, the places that we find ourselves in, does not always immediately reveal itself.
I didn't think much of the Yeats incident at the time. On reflection, I've pondered harder the circumstances of Shankly's once man mountain. I've also discovered a pride that it was my dad who spotted him. We probably wouldn't have been there had he not forbade me from wearing the Manchester United kit that my mum, a vaguely interested United fan, bought for the five-year-old me.
I support Liverpool for the same reason that my son does: because our fathers do. This Christmas, my parents bought my five-year-old a Liverpool kit. Before too long, he'll be the same age as I was when my dad took me to Anfield to watch the last time Liverpool won the league.
I remember David Seaman of Queens Park Rangers in front of the Kop; Ray Wilkins, his team-mate, feigning to spray a pass towards what was then the Kemlyn Road stand, before attempting a defence-splitting pass towards the Anfield Road end; and at the same end of the ground, Steve Nicol celebrating the award of the penalty that allowed Liverpool to take a decisive 2-1 lead.
Given the historic importance of Liverpool's victory, this small collection of memories feels inadequate. Two-thirds of them do not even focus on Liverpool players. The whole day should be mentally preserved in aspic. But the years of my dad driving me down the M6 to Anfield boil down to a finite collection of treasured fragments.
Of John Aldridge, Peter Beardsley and John Barnes in their 1987-88 pomp. Of George Sephton wishing me a happy birthday at half-time. Of Steve McManaman making his debut. Of John Parrott parading the World Snooker Championship. Of waiting for the players' coach to arrive. Of Stan Boardman mocking Don Hutchison to the assembled autograph hunters after a boozy misstep. Of Nigel Clough, albeit briefly, being the autograph that I most wanted after seeing him wear number seven in a debut against former number seven Kevin Keegan's Newcastle in Ronnie Whelan's testimonial.
I have no specific recollections of Steve Staunton but I was excited as the autograph hunter that I once was to have him in my bar a few months ago.
To have known Anfield as a child is a passport to a lifetime in which Anfield can always return to you to childhood's wonderment and anticipation. I have been concerned, therefore, that my son is yet to know it — thanks to the magnificent Dr Dave O'Brien, this will change on Sunday with Plymouth at home in the FA Cup.
Lack of Anfield tickets means that he has previously had to make do with Midlands outings like Aston Villa v Burton Albion, managed again by Clough, on Boxing Day.
As we live in Birmingham, it might make various kinds of sense for him to support one of the city's teams. I was impressed with Villa Park, players have had more humdrum post-Anfield destinations than Staunton's. But I can't have my son follow David Cameron in supporting Villa — or was it West Ham? — more than my dad was going to let me go to United.
Clough and Staunton, of course, do not hold such exalted positions in the Anfield pantheon as Yeats. Clough isn't even the most celebrated Clough. To anyone who isn't Nigel, we'll never really know how that feels. Following his recent bankruptcy, unfortunately, Staunton faces challenges of his own.
Life can only be understood backwards; but it must be lived forwards, Soren Kierkegaard famously observed. I don't know how Clough and Staunton feel but even backwards is a stretch for me. I don't know why, for example, I took university as an opportunity to move further from Anfield. Or to study economics. Much in my life has followed from these mysterious decisions.
As I try to know the unknowable, to walk around my own life, Anfield helps. It takes me back nearer to the start of things, while allowing me to look ahead with child-like enthusiasm — a partnership between past, present and future, as Edmund Burke said of society, only with those bonds more diligently maintained than they can be in wider society.
Up the child-like and wondrous Reds.
Recent Posts:
[rpfc_recent_posts_from_category meta="true"]
Pics: David Rawcliffe-Propaganda Photo
Like The Anfield Wrap on Facebook