FORMER Liverpool striker Neil Mellor believes Danny Ings has shown before that he has the mental strength to recover from his latest injury blow.
The 24-year-old sustained his latest injury while attempting to challenge for the ball in the League Cup fourth round against Tottenham Hotspur, just over a year after injuring his ligaments in training.
But Mellor, whose career was plagued by knee injuries that eventually forced him to hang up his boots early, thinks Ings has the mental strength to overcome his latest setback.
He told The Anfield Wrap: "I'm disappointed for him. I really like him, I like his attitude.
"He suffered disappointment last season, picking up an injury straight off the back of a new manager coming in and not getting that opportunity to impress him. Then having to work so hard to get back fit and, having got back to fitness and looking sharp, playing at under-23 level.
"When he came on against Tottenham he did well, and was unlucky not to score, but I felt as though this season, while he hasn't really been in and around the first team, he had a part to play at some point and it's really disappointing to hear he has suffered another injury blow.
"He's still a young lad, he's shown before the attitude needed to come back from an injury but it is tough, it's tough mentally to have to deal with something so serious again."
Ings had spent most of the season playing for the under-23s in a bid to return to full fitness and impress his manager, after suffering a season-ending cruciate ligament injury in October of last year, and Mellor had been impressed with his performances and his attitude shown at that level.
"His performances were excellent; contributing to the game, being effective, scoring goals – which is what Danny Ings does.
"When he arrived at Liverpool, I was really optimistic that he could develop and be a top goal scorer, unfortunately injuries have curtailed that and delayed that, but I still believe that he can produce for us.
"The question is, when you suffer such an injury, how do you come back from it? It takes time and unfortunately some players are never the same again. I hope for Danny's sake he is.
"But his attitude and performances at under-23s have been first class. I think he's helped develop other players as well, we've seen the likes of Trent Alexander-Arnold and Ovie Ejaria getting into the first team, those two in particular have benefited from the experience of working with a player like Danny Ings and the attitude that he's shown."
Ings hadn't featured in a league game for the first team this season but had made two substitute appearances in the League Cup, and Mellor believes he would have had a part to play at some point.
He added: "He had done well but the problem he's got is that the players in front of him are absolutely flying at the moment in the first team.
"At the start of the season, you wouldn't have guessed that Roberto Firmino would be our main striker, with Daniel Sturridge and Divock Origi fully fit, and that's credit to Firmino and the other attacking players like Sadio Mane and Philippe Coutinho.
"They've been creating chances and scoring goals so it was going to be a case of being patient for Ings but I did believe he had a part to play."
Mellor came through the youth ranks at Liverpool but injuries disrupted what once looked like a promising career and he was forced to retire at the age of 29 and he believes overcoming the mental battle, after suffering a big injury, is the biggest struggle.
"How it affects you mentally is the biggest thing. For me, obviously I can't speak for Ings, but I felt like my dream of becoming a professional footballer was over. From a very young age all I ever wanted to be was a professional footballer, and I'm sure that's the same for Ings.
"When you suffer an injury you can't do what you love doing. You start to think: will I ever get to do it again? Is my dream over? Will I still be able to perform at the top level?
"Certain injuries don't allow that, unfortunately for me with my injury I could never perform at the top level again. I hope that Danny can and his body is still young so I hope he recovers well.
"But the biggest thing is the mental challenge of not being able to do what you love doing and wondering if you'll be able to do it again. He has shown he's mentally strong enough to come back before so I believe he'll be able to come back again."
Manager Jürgen Klopp has already expressed his disappointment at Ings' latest injury blow and Mellor believes the club will have the correct support mechanisms in place to help the striker recover – something which he believes was absent during his time at the club.
"During my time at the club it was really tough. You'd think Liverpool Football Club would have the best medical team in place, but in my team I don't believe we did. Medically, we've improved an awful lot and the resources are there for players to recover from big injuries, but back then you felt very alone and it was a tough, challenging time.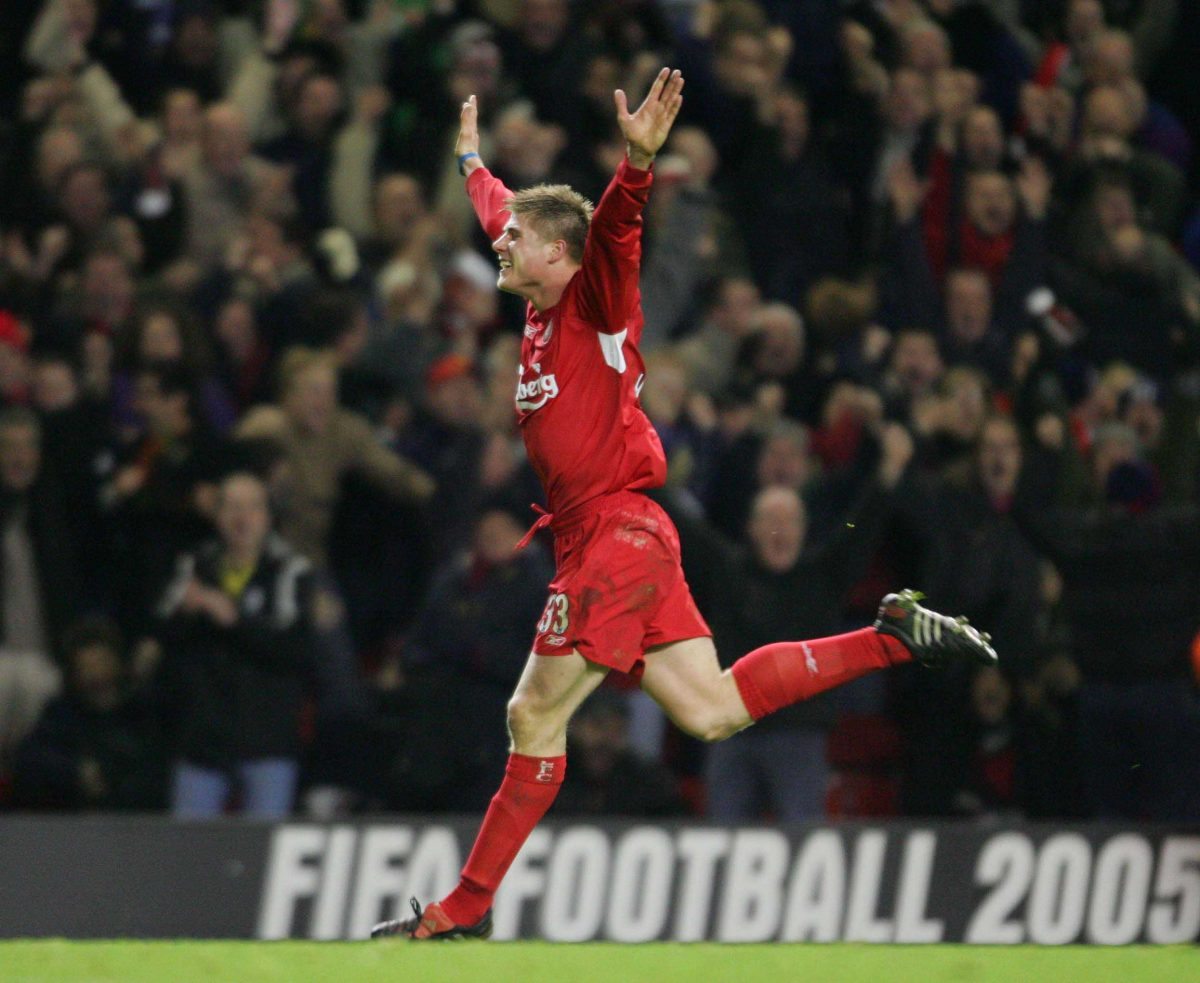 "I believe, with the resources there now for Premier League players, and we are one of the top clubs in England and in the world, that there will be people around to help Ings.
"I'd hope people will also be there to help him mentally, his family will be important as a support mechanism but he needs to know, when he's at the club, that his dream is still alive and that he can recover from his setback.
"I haven't been down to Melwood recently but I presume that those people will be there to help him."
Recent Posts:
[rpfc_recent_posts_from_category meta="true"]
Pics: David Rawcliffe-Propaganda Photo
Like The Anfield Wrap on Facebook
We've been shortlisted for Best Podcast at the FBAs. You can vote for us here.