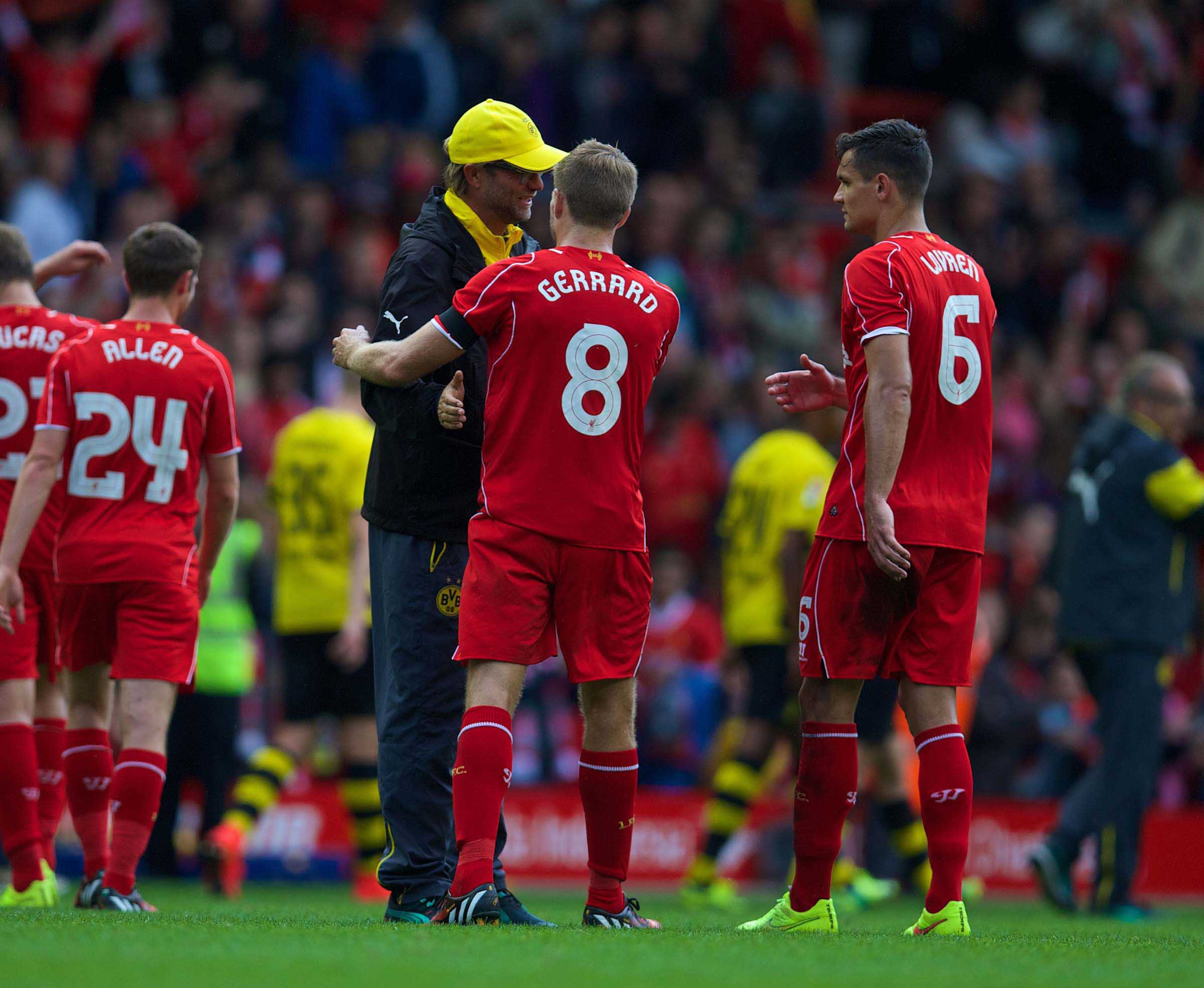 JÜRGEN Klopp hinted that Steven Gerrard could make a return to Liverpool as a coach after he announced his retirement earlier today.
The 36-year-old revealed the decision to hang up his boots having recently departed LA Galaxy and he has been heavily linked with a return to Liverpool.
The German hinted that while a role at the club wasn't imminent, the door would be open if Gerrard wanted to discuss a coaching role at the club.
In his pre-Sunderland press conference, he said: "This is not the room to speak about it. There is nothing to talk about and I am absolutely the wrong person to talk about it.
"When something is announced then we will talk. It is clear that one day in the future there will be something to announce, that is pretty sure too, but until then there is nothing to say.
"The door is always open for him. If he wants to make a different career to his former career then we want to help him.
"There is nothing else to say — but maybe that is already too much."
Klopp grew tired of the constant questions about Gerrard but did insist that if the former captain was looking for help he would be happy to oblige.
He added: "I will give him all the help I can if he wants, that is 100 per cent sure, but stop talking here because it will not help Steven and it will not help me.
"The first thing you should all learn is if someone wants to help Steven Gerrard stop being so excited about each step he is doing next.
"For everything in your life you need room and space to jump in and learn something new."
Gerrard made 710 appearances, scoring 186 goals for Liverpool and is ranked as one of the club's all-time greats — but Klopp remained blunt when asked about the former midielder's position among the all-time greats.
"He is a top player but it is not important what I think, it is important what the people think. I like him as a person.
"I saw him once playing live in a stadium when we lost with Dortmund here. It was not my best experience and that is all.
"But stop using me for stories about Steven Gerrard. You don't need me. If you want to write a story about him write it because he deserved it.
"I have only been here 14 months so how could I be the person to say how big these people are or how it is to live with legends at Liverpool?
"I've met a few and I've met Stevie and he is far away from wanting to be a legend."
Recent Posts:
[rpfc_recent_posts_from_category meta="true"]
Pics: David Rawcliffe-Propaganda Photo
Like The Anfield Wrap on Facebook