MARIO Balotelli. Moaning. Again. Let it go, Mario. Please. Just let it go. We've moved on, maybe it's time you should too, writes Oli Fell.
Every week it feels like we're blessed with some new form of Mario Balotelli-related content. Whether it's a 'Was he mistreated by Brendan Rodgers?' think-piece, or Mario just mouthing off about something in general. Again.
Most recently, it's the latter. The player once crowned 'Super Mario' by the media has called joining Liverpool the "worst decision" of his life." It's Brendan Rodgers' fault. His team-mates' fault. Jürgen Klopp's fault.
For someone who could only manage four goals in 28 appearances for the Reds, it's all a bit rich isn't it?
Plenty gave him the benefit of the doubt when he arrived. Unlike some Liverpool players, he got a song from the supporters from the very start.
His first game, when partnered with Daniel Sturridge up front away at Spurs, wasn't bad — well, apart from missing a perfectly presentable chance for a striker of quality. There were some encouraging signs though.
Balotelli seemed reinvigorated and Rodgers was happy to go along with suggestions that he had finally made the impossible possible in overcoming the Italian's much-maligned attitude problems. But no. No. And perhaps Brendan shouldn't feel bad for that — because it seems like no-one ever will.
Jürgen Klopp wasn't even prepared to try, and the nomadic forward was rightly cast aside, left to head for a league where even Joe Cole could cut the mustard. His agent, Mino Raiola, subsequently called Klopp a "piece of shit". What's the point? Let's be honest, it doesn't achieve anything and just reflects badly on him and his client.
The evidence that Balotelli wouldn't get a sniff under Klopp was clear to see before the accusations began to fly. One of Klopp's quotes on the incident involving Mario, a Manchester City youth player and a dart surfaced in the German's book. It said that if any of Jürgen's players did anything like that, "they would never wear the club's shirt again." That's a fairly damning statement. The writing was on the wall. It was when, not if.
Remember when Balotelli told Rodgers he "doesn't mark at corners"? That should have been the first indicator it wasn't going to work out.
It's mad that a professional footballer — not least one recently signed for £16million — actually had the balls to say that to his manager.
After that first Spurs game, Rodgers possibly gave Balotelli the biggest backhanded compliment known to man: "If you take away the circus around him, control the background noise and focus him on his football, he's a good guy."
That's a lot of stuff you have to wade through before you get to a competent professional.
One of the most overused terms to describe the controversial Italian is 'enigma'. Enigma (noun) — "a person or thing that is mysterious or difficult to understand."
Come off it. It's a blatant attempt to protect him every time he moves club. Balotelli is now on what feels like at least his fourth 'last chance' — even his agent admitted it. But, maybe they both feel like he never had the 'chance' here. On the subject of that, it's still bonkers that some Liverpool fans think that too, purely as a stick to beat Rodgers with. He played 28 games, 14 of which he started. That's enough opportunities to prove himself. Or not, as the case proved to be.
There was excitement at first. It felt fresh and new, it felt different. We all watched the YouTubes of what he could do (or what he did do once upon a time). It felt like this could be his time — the season he smashes through the glass ceiling of the Premier League, reinventing himself as more than just an internet meme. Him and Daniel Sturridge, loads of goals, Liverpool FC glory. How different it might have been.
"I had two coaches, with Rodgers and Klopp for a short time, but neither their methods nor their personality left me with a good impression," said Mario Balotelli, somehow.
"Why always me?" his t-shirt once read. More like, why not you?
Where Roberto Mancini and Jose Mourinho 'failed', Rodgers and Klopp did, too. An impressive list of good managers he's building up as failures to utilise his talent. Even Zlatan Ibrahimovic, a player whose ego knows no bounds, once asked Mourinho to substitute Mario because he was refusing to pass to the Swede. In his book, I Am Zlatan, he wrote: "Balotelli, that bellend." No arguments here.
Among all the million stories about Balotelli, his conduct on and off the pitch, I think two perfectly sum up his time in Liverpool. Simon Hughes' piece in the Independent from last year — which outlines why it didn't work for him, and that he didn't really attempt to make it work — is full of reasons why fans shouldn't blame anyone but Mario.
In training, Mario unleashed an effort from the halfway line beating Brad Jones. Except, it was in the wrong end. He'd scored an own goal in a training game, then walked away laughing about it. Not to mention a time when a quest for a new iPhone seemed to rule over a quest to succeed at Liverpool FC.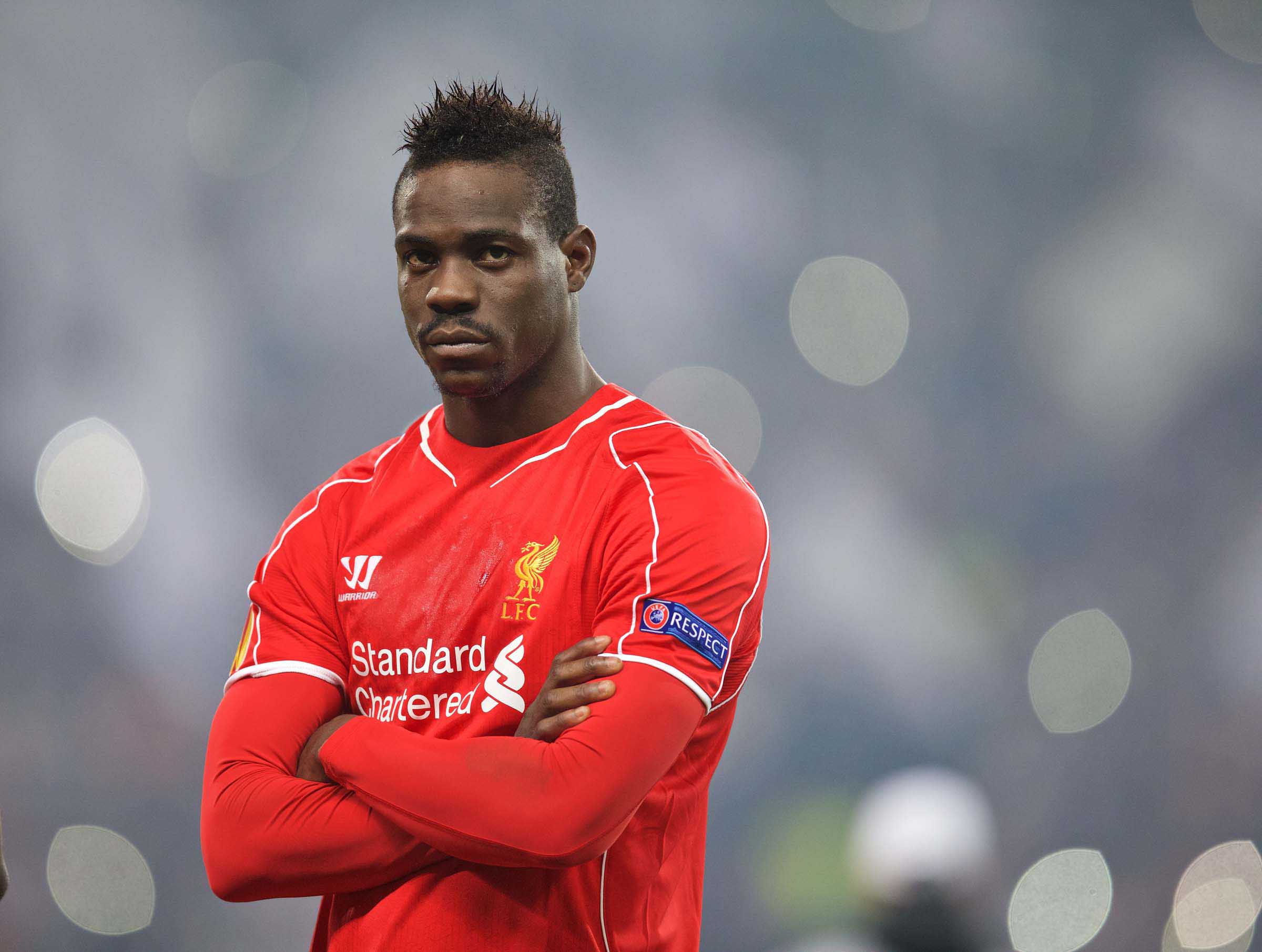 The only positives he had for Liverpool in his recent interview with Canal Plus were about the fans. "Apart from the fans, who were fantastic, and some players who I got on really well with, I didn't like the club."
Some players? Liverpool prides itself on being a tight-knit, family club. How can one of the players come out and say that? Remember the Joe Allen incident? In a team bonding session, he claimed to not know who he was. His level of professionalism and effort at the club summed up again.
Mario can say what he wants, but he shouldn't blame what happened at Anfield on Liverpool Football Club.
All the best at Nice, Mario, cheers for the winner against Spurs. Now crack on and make the world remember you for something worthwhile. Because at the moment, you're rivalling El Hadji Diouf as the ex that won't stop talking. It was you, not me. 
It really wasn't, mate.
For podcasts on every Liverpool game, exclusive interviews, past seasons reviewed and more subscribe to TAW Player for just £5 per month. Minimum sign-up is just one month. If it's not for you, all you've shelled out is a fiver! More information here.
LISTEN TO OUR WEEKLY *FREE* SHOW HERE:
https://audioboom.com/boos/5039066-bobby-dazzler