JÜRGEN Klopp has a massive decision to make ahead of tomorrow's game against Leicester City, a really difficult one for any manager.
The Foxes, so far, look like they are setting up exactly the same way they did last season — a 4-4-2 formation, which when they are without the ball sees the two strikers are dropping off on to the holding midfield players and trying to screen them.
It's a very compact 4-4-2, almost like an Italian 4-4-2, when strikers will be about 40 yards away from their defenders and the full backs and wingers will tuck right in.
They will let your centre backs have the ball and make it difficult for them to pass into midfield. Even if the ball is played out the strikers only have to turn around and make a five-yard run to apply pressure to the midfielders.
Liverpool could have a lot of possession against Leicester, and that's of course how Claudio Ranieri set up last year. When they win it back they will look to spring from a deep position.
I thought that the signing of Ahmed Musa would see them move to a 4-3-3, where Musa would provide pace from the left, but as it stands they're setting up the same way.
One of Liverpool's best home performances last year, which goes under the radar, was the game against Leicester on Boxing Day. That was a really dominant performance, where the only thing lacking was that we didn't add more goals.
Prior to that game, Klopp had slightly tweaked things from previous games, which was interesting to see. We had gone away to the likes of Manchester City and Chelsea and played with a false nine, and brought Christian Benteke on later.
In this game we almost saw a 4-4-2, with Roberto Firmino playing higher than we normally see him. We also saw a really dominant performance from Jordan Henderson and Emre Can, and all around a more mature display from the team.
It wasn't the in-your-face high tempo pressing, like we saw against Villarreal at home, the focus was on making sure our defenders held the perfect line and Leicester couldn't get over the top of us. This frustrated the Foxes and made them push a bit higher up the pitch, as a result allowing us to get in behind them, which is not something you often see.
Contrast that with the performance away at Leicester, when the defensive line wasn't perfect and Jamie Vardy was causing us problems by running in behind — although Vardy was playing with a fever that day at Anfield.
So Klopp's decision would be either stick to the same system we have seen so far, with the high pressing, or revert to the way they played on Boxing Day last year, because it worked so well. His issue is with the international break — he won't have had as long to go through the system changes with some of his players if has decided to revert.
Klopp would probably be more willing to play the same way as last year if the next fixture wasn't away to Chelsea. He's more likely to stick with the current system, to get through this run of games, and then make changes after Chelsea.
In terms of team selection, James Milner at left back could be crucial. Riyad Mahrez is at his best when cutting in on his left foot and, even though he can go down the outside, it makes sense to play a right-footed player there, to counter that particular threat.
To counter the threat that Vardy poses you have to hold the right line. Simon Mignolet will play an important role in this. He has to get his positioning spot on, so that any ball they put over the top for Vardy has to either be cleared by our defenders or drop straight through to the 'keeper. He's going to have to act like a sweeper keeper.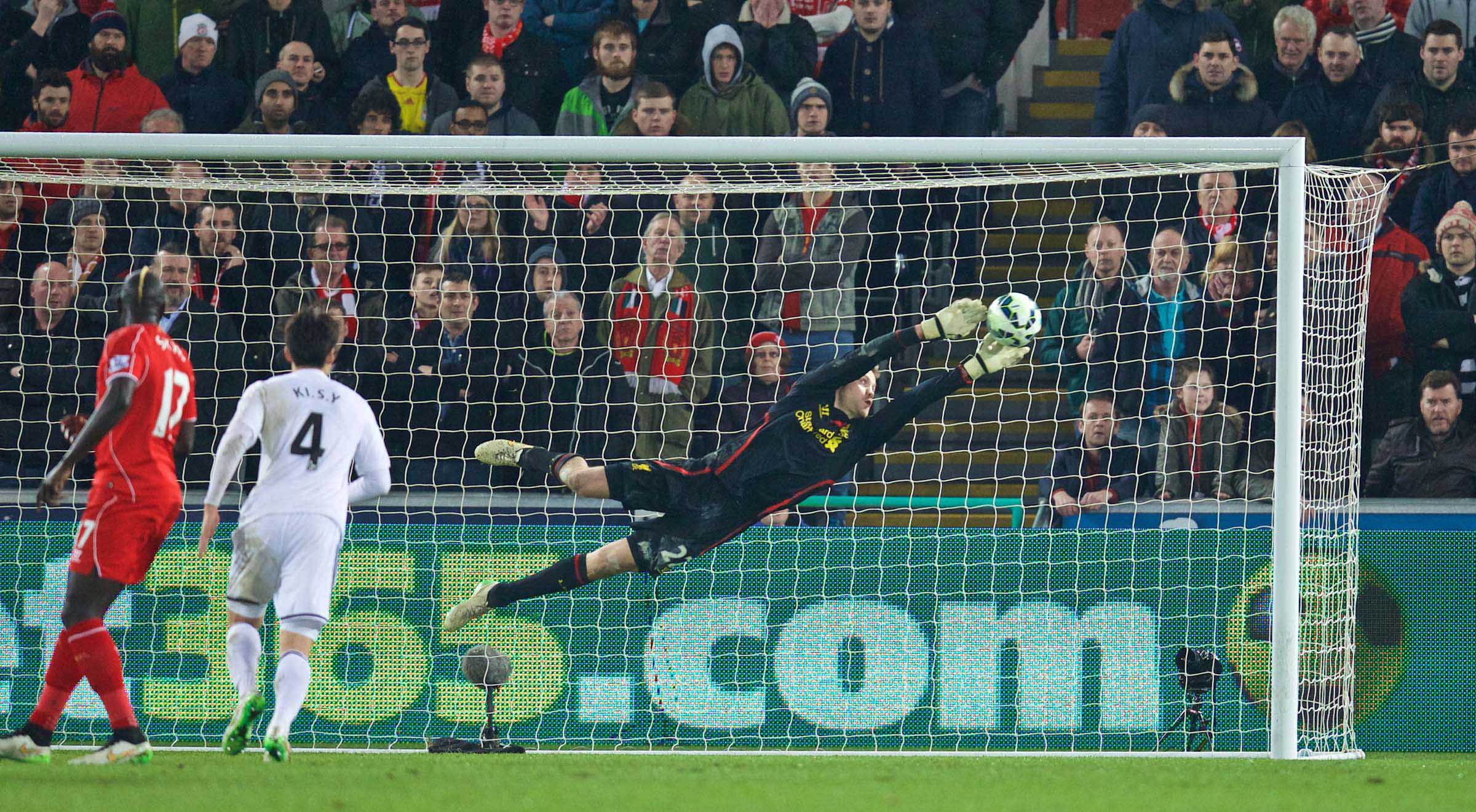 Liverpool will be better off forcing Leicester to play through them, and trying to avoid giving away cheap set pieces. The last thing we want is Robert Huth and Wes Morgan coming forward, with Mahrez's delivery, so we should see if they're good enough to play through us — I don't think they are good enough with the ball.
In the first 30 minutes or so, Leicester won't play a high line or be looking to throw numbers forward. With that in mind, Sadio Mane is going to play a different role, on the edge of the box with two or three men against him. That is something Mane isn't used to, so if that happens the best thing might be to move him out to the left and allow him to cut in.
In time, particularly against the lesser teams in the league, you might see us move to a 4-4-2 with Daniel Sturridge and Divock Origi up front, as they can cause mayhem for defences — while Philippe Coutinho will make them want to play a higher line, they'll need to think about Mane getting in behind. That will cause some teams real problems.
It is crucial that we get maximum width at home, to allow our creative players space in the middle of the pitch.
It's even more crucial that we come out of the traps, and harness the atmosphere that is going to be created by the excitement of us playing at home for the first time this season, and the opening of the new Main Stand. If we come out and start slow that atmosphere is going to die down and it could turn flat quite quickly.