THE countdown to the Reds' first Friday night game of the season continues, as Jürgen Klopp addressed the press at Melwood today, ahead of the clash with Chelsea.
The manager seemed in good spirits ahead of what already promises to be a big clash, and is aware of the Chelsea bus but believes his tricky Reds can tear down their opposition's defences. Not those exact words, but we knew what he meant.
Injury Latest
One of the key questions ahead of the trip down south was injuries. Emre Can is back training, according to Klopp, but needs some time to get his sharpness back. There is going to be a headache in the selection department when he gets back to full fitness.
Meanwhile, Dejan Lovren is set to make his comeback after recovering from that nasty eye injury that kept him out of Saturday's win over Leicester City. The Croat posted pictures on social media of the shiner, having looked as though he'd been through 12 rounds with Mike Tyson.
Hope they've been keeping Sadio Mane in bubble wrap all week.
Klopp: Costa A 'Warrior'
The Reds' manager was full of praise for the talent that Chelsea possess, in particular resident shithouse Diego Costa, who could have been sent off in nearly every game he's played so far this season — or every game ever.
Klopp said: "[He's] world class. The best thing I can say, if other supporters love you then that's not a good sign!
"But he's a real warrior on the pitch and he uses his body all the time. That's a quality and what you need to know."
Costa's style suits Chelsea right down to the ground. Not saying that I wouldn't take him at Liverpool, though. Every day of the week.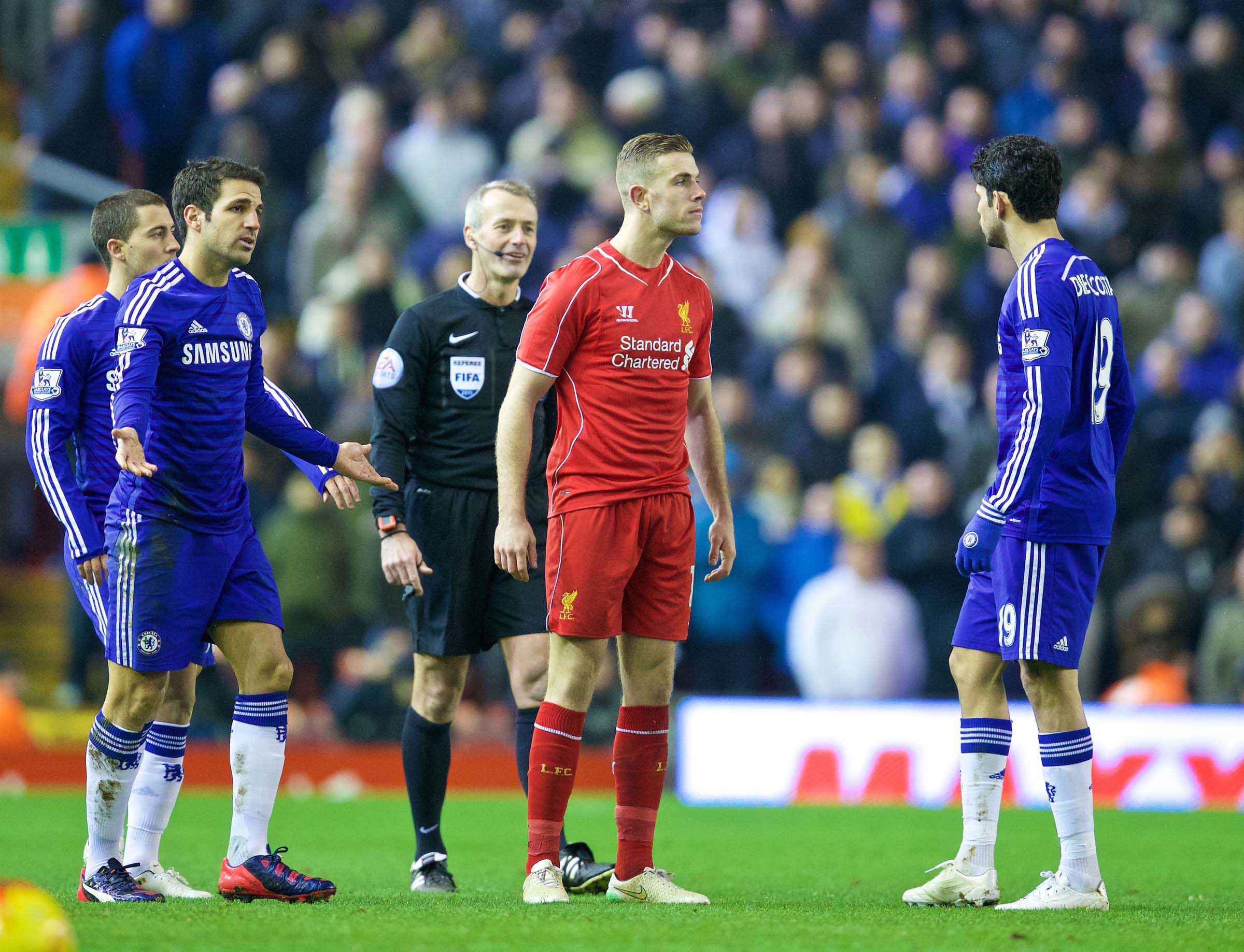 Sturridge Praised
Now that everybody has stopped falling out over the fact that he doesn't start, or that he plays on the right wing, lots of people are realising that Daniel Sturridge can actually still play football, and none more so than his manager.
Klopp said: "Staying greedy. The movements were brilliant. Daniel was involved in three or four goals. For the first one, it was a brilliant run.
"Roberto (Firmino) can make exactly the same run but if Daniel hadn't made that run he wouldn't have been free. Being that flexible is the key for all games."
He's boss, Sturridge. Deserves more praise than he gets. And less stick.
Hairy Situation
Alberto Moreno divides opinion, doesn't he? He is a bit mad, like. Does tend to fly up the pitch, realise he's out of position and either sprint back 50 yards and throw in a mad tackle, or gets caught out for being 50 yards up the pitch. He should probably jib that, firstly.
Luckily, one thing he has jibbed is his daft top knot — as he revealed on Snapchat earlier:
However, when you weren't sure how it could get worse, it somehow gets *almost* as bad:
Today's Reads
Some good stuff on the site today, if I do say so myself. First, Phil Blundell has penned his weekly column looking at Lucas Leiva's rollercoaster Anfield career. Read that here.
Then our work experience, Oli, has written about how boss we are at doing the goals, which you can read here.
Finally, I've had a look at nine times the Reds have conquered Chelsea at The Bridge, which should get you right in the mood for Friday's game. Read it here.
For podcasts on every Liverpool game, exclusive interviews, past seasons reviewed and more subscribe to TAW Player for just £5 per month. Minimum sign-up is just one month. If it's not for you, all you've shelled out is a fiver! More information here.
LISTEN TO OUR WEEKLY *FREE* SHOW HERE:
http://audioboom.com/boos/5039066-bobby-dazzler