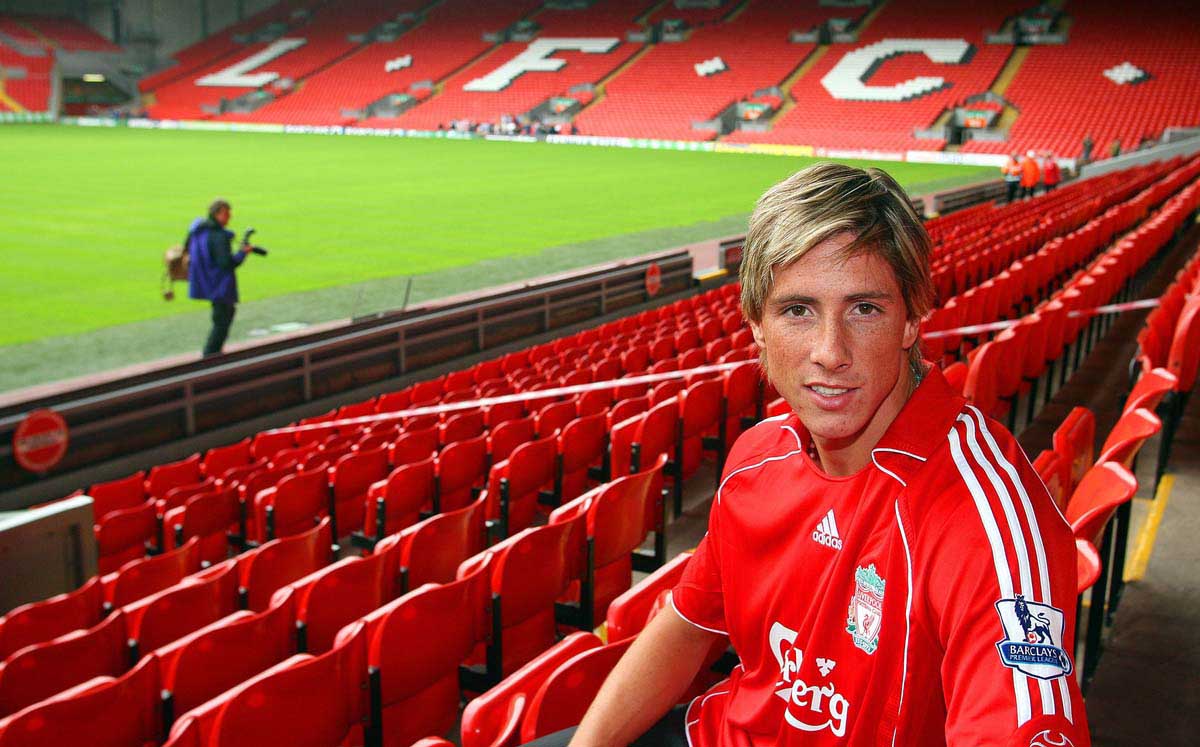 IF history tells us anything it is that the players that are brought in to Liverpool very rarely make an immediate impact, and those that do — John Barnes, Fernando Torres and Kenny Dalglish spring to mind — are few and far between, writes SAM JONES.
Slightly longer is the list of players that came in, looked good and then showed improvement. Luis Suarez, for one, hit the ground running and then stepped up again, but only after a season and a half. It took him time to develop.
And for every Suarez or Barnes we have signed there's also been an Andy Carroll, a Stan Collymore. For every Xabi Alonso a Robbie Keane, Christian Benteke, El Hadji Diouf, Stewart Downing or Alberto Aquilani. The list goes on, but the point is big money, famous, mostly attacking players — the type people call out for — seem more likely to be a miss than a hit.
So where does that leave us? Sadio Mane is already being hailed as our saviour, but history suggests he probably won't be, not yet. A more likely place to look for progress in Jürgen Klopp's Liverpool is in the players we already have. Those that have been here a year or more and are now ready to take a step up. If you think of the most impressive Liverpool players ever, the list of players who have developed slowly then improved outnumbers the immediate impacts massively.
Every great player Liverpool have had in recent history, Barnes, Torres and Dalglish aside have taken that step. Even the ones that made an immediate impact have stepped up further, and there are some candidates in the current side.
Philippe Coutinho is the obvious one. Looking him up on YouTube delivers the highlight reel to end all highlight reels. There is absolutely no doubt about his talent, although question marks remain about his consistency and occasional anonymity. The mark of the great player, the thing that separates them from players who are just good is consistency. They don't just occasionally produce, they produce every week.
If Coutinho is able to take that next step, to delivering more often than not, then the absence of a marquee signing this summer will soon be forgotten because he'll be better than any player we could reasonably hope to attract. Adding more goals to his game, the criticism that accompanies consistency, was something he did last year, taking his one in seven for most of his career to better than one in four is impressive, and though it's early days two in three bodes well for this season.
Midfield was another area where a lack of transfer business caused rumblings of concern. Marko Grujic looks a prospect, but pinning our hopes on a 20-year-old with only 45 career appearances seems unlikely, and with the loss of the dependable Joe Allen there is a feeling we are light in the more defensive midfield positions. I think that it's clear that Klopp thinks Emre Can is the answer here, and the signs of his improvement are already there.
Contrast the out of position centre back with a mad mistake in him, gifting Romelu Lukaku the equaliser in the derby under Brendan Rodgers, with the accomplished midfielder tearing through Borussia Dortmund's midfield, playing one twos at full tilt then setting up Divock Origi with a perfectly weighted through ball, just six months later under Klopp. Rarely has a young player changed their ability to impact a game so much so quickly.
There are other candidates in the squad who have the potential to take a leap forward this year. With nearly a year of playing settled football and a solid pre-season behind the team, many of the barriers facing Klopp in the development of his players are now removed. The likes of Origi and Roberto Firmino, undoubtedly talented players that showed significant promise in their first season, are now well placed to push on.
And, having said Mane probably won't be our saviour, there is precedent. Torres was brilliant from the off, but his breakout season coincided with his move to Liverpool, having better players around him and a great manager with a system designed to play to his strengths.
That gives us maybe five players who are on the verge of a step up. They are all at the age where it happens, and undoubtedly have the talent.
And who would bet against that happening? One of the reasons many were excited to get Klopp was his intention to do it slightly differently. He'll spend money if he needs to, but he'd rather make a player than buy one.
Much of this summer was spent agonising over Mario Götze. As ever there is the perennial clamour to sign Marco Reus, though thankfully it seems tongue in cheek now. Between them they cost Klopp's Dortmund 17million Euros. Granted Götze came from their academy, but we have one of those too. Robert Lewandowski cost him 4.5m. Imagine the fume if we spent 4.5m on a striker. Imagine, though, spending 21.5m and having those three.
If history tells us anything it's that the transfer market hasn't always been kind to Liverpool, certainly not in terms of the immediate gratification that so many demand now. Maybe if we learn this lesson and, instead of focusing on signing the likes of Reus and Götze, look to who in our squad will develop into Reus or Götze we'll have a better time.
We've got the manager to do it, he's got the credentials — the list of players he brought on and developed at Dortmund include Lewandowski, Reus and Götze, but also Shinji Kagawa, Ilkay Gundogan, Nuri Sahin and Pierre Emerick Aubameyang.
One trend among these players is that many of them were better under Klopp than for other managers — Götze, Sahin and Kagawa definitely point to that, so whatever you think of our current crop they are likely to be more impressive this year than we've been used to. Add that to the natural development that players go through we can expect to see one or two breakout seasons this year, especially with the time that can be spent on the training pitch due to the double edged sword of no European football.
When the dust settles on this summer's business it's not going to look so bad. Positive net spend or not, the squad looks in good shape. With maybe one notable exception, but let's not kill the mood…
Listen to the latest *free* Anfield Wrap podcast here:
https://audioboom.com/boos/5012770-home-front