LIVERPOOL travel to Stamford Bridge on Friday night, to face a Chelsea side who are unbeaten so far this season. We spoke to Scott from Chelsea HQ to get the lowdown on Antonio Conte's side.

Firstly, tell us a bit about yourself, and what you do.
I'm a lifelong Blue and created Chelsea HQ in early 2010. Over the last couple of years, it has really grown to astronomical proportions and its popularity has given me many fantastic opportunities to work and interact with great people in the world of football.
What are Chelsea's best/worst moments against Liverpool, in your memory?
There have been many great moments in recent years. Chelsea coming back from 2-0 down to beat Liverpool 4-2 in the FA Cup in 1997. Jesper Gronkjaer's '£1billion goal' which later changed our club forever. But my favourite moment would have to be our Champions League semi-final win in 2008 to reach our first ever final in that competition — a very emotional night for many reasons.
The worst moment I can think of — something that will probably live with me until my dying day — was Luis Garcia's 'ghost goal' in 2005. I genuinely believe we had the best team in Europe that season and would have lifted the trophy in Istanbul. It never happened, unfortunately.
What is the feeling like among Chelsea fans, currently?
We're a lot more relaxed than we were 12 months ago. Things could only get better after last season, but it's still remarkable just how quickly Conte has managed to turn things around. I don't quite see us competing for the title, but qualifying for the Champions League is a must this season.
Chelsea remain unbeaten after four games, how has it gone so far?
Granted, we haven't played any top sides yet, but some of our football has been mesmerising. Diego Costa is scoring goals for fun and Eden Hazard looks more like the player that fired us to the Premier League title two seasons ago. Overall, it has been a very good start to our season.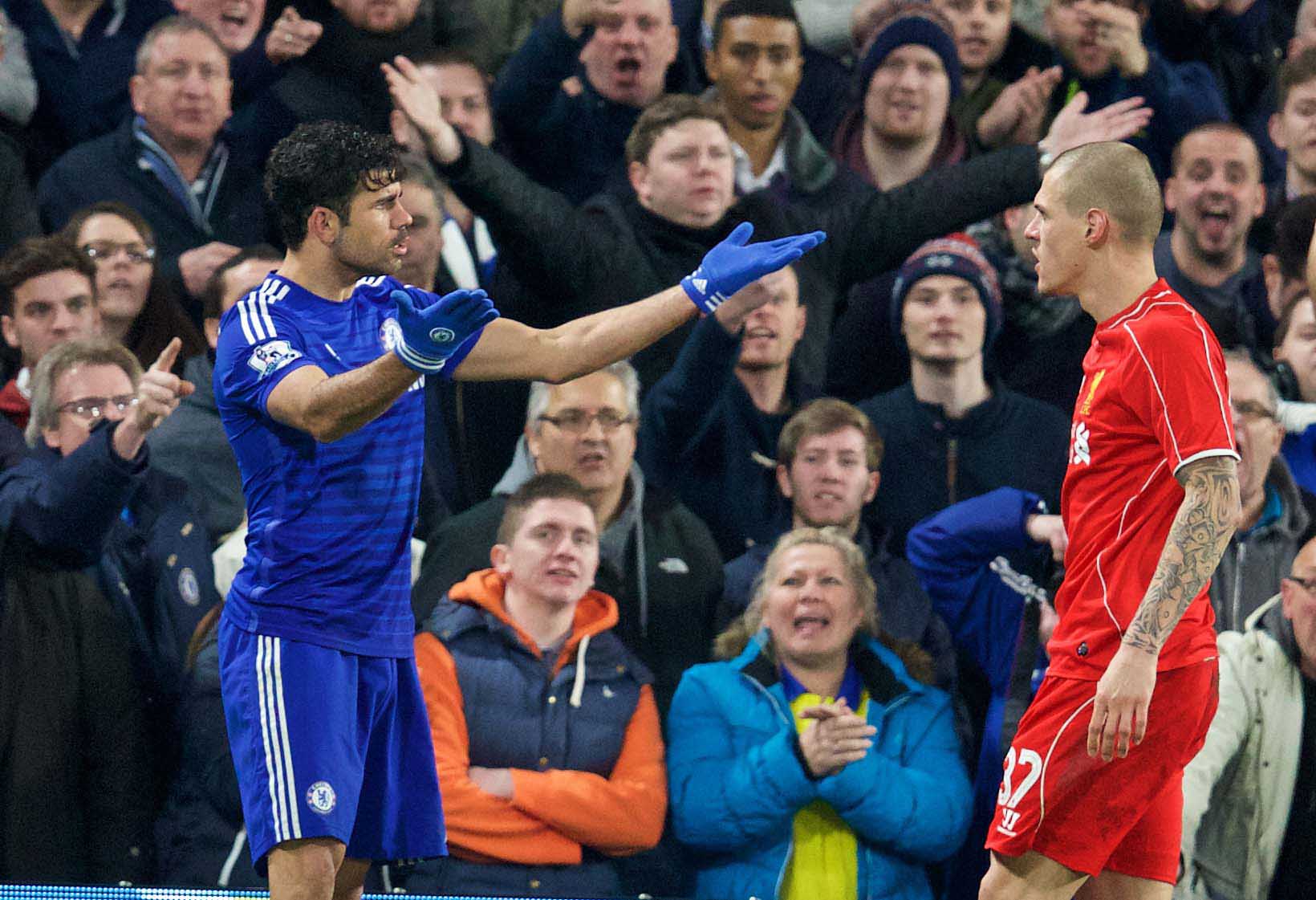 After a couple of deadline day deals, how is the squad coming together?
We left it quite late on deadline day, but we brought in the players we needed, especially in defence. Gary Cahill and Branislav Ivanovic struggled for most of last season and it was crucial to bring cover in. David Luiz maybe isn't the most reliable defender at times, but he's a great footballer with bags of experience and he knows Chelsea, and the Premier League, very well.
We're spoilt for choices in midfield and Cesc Fabregas can't even get a game at the moment. Our forward line, however, is a bit of a worry. We currently have Costa, Michy Batshuayi and youngster Dominic Solanke available to pick from. If one gets injured over the course of the season, we could be in trouble.
How are you finding life under new manager Conte?
Great! He's just the man we needed after Jose Mourinho's second marriage with Chelsea ended in tears. He has created a great spirit within the team and everyone seems happy to be working with him. He really could be the manager that brings some stability to the club, but at Chelsea you can never be sure.
What do you make of the Reds' manager, Jürgen Klopp?
When he resigned from his position at Borussia Dortmund, I immediately knew he would eventually replace Brendan Rodgers at Liverpool. It may sound strange, but on one hand I'm glad I was right because it's great to have characters like him in the Premier League.
He's very similar to Conte on the touchline and I have always preferred managers who wear their heart on their sleeve.
If Klopp is allowed to build the team he wants — and I have my doubts under the current ownership at Liverpool — you will definitely challenge for trophies again in the near future.
And what do you make of the current Liverpool side?
Liverpool do have some real quality in their team, but, from an outsider's perspective, your biggest problem seems to be a lack of consistency. You absolutely smashed Arsenal at the Emirates, but that defeat at Burnley a week later was totally unnecessary.
Many Liverpool fans will probably agree that Alberto Moreno should be nowhere near Anfield, let alone the Premier League. I'm also not convinced that Roberto Firmino is a long-term solution up front, so a few positions may still need fixing in future transfer windows.
Your midfield is a whole different story. Philippe Coutinho is a terrific little footballer and the added quality of Sadio Mane — who by the way was a really smart signing — will give Liverpool the edge in many games this season.
Do you think both sides can benefit from the lack of European football, in the battle for top four?
Definitely! We all know how hard it can be for players on the weekend when they have just come back from a long trip somewhere in Europe. Chelsea and Liverpool can fully concentrate on the Premier League and you would also have to pick them as favourites to win a domestic trophy this season.
Finally, what is your score prediction for Friday's game?
Playing at Stamford Bridge is always a massive advantage, but John Terry's absence will be a huge blow to our defence and I can definitely see us conceding. However, with Costa in such fine form, I think he will get at least one goal to win us all three points. 2-1 Chelsea.
For podcasts on every Liverpool game, exclusive interviews, past seasons reviewed and more subscribe to TAW Player for just £5 per month. Minimum sign-up is just one month. If it's not for you, all you've shelled out is a fiver! More information here.
LISTEN TO OUR LATEST *FREE* SHOW HERE:
https://audioboom.com/boos/5051116-the-friday-show-out-the-traps?t=0