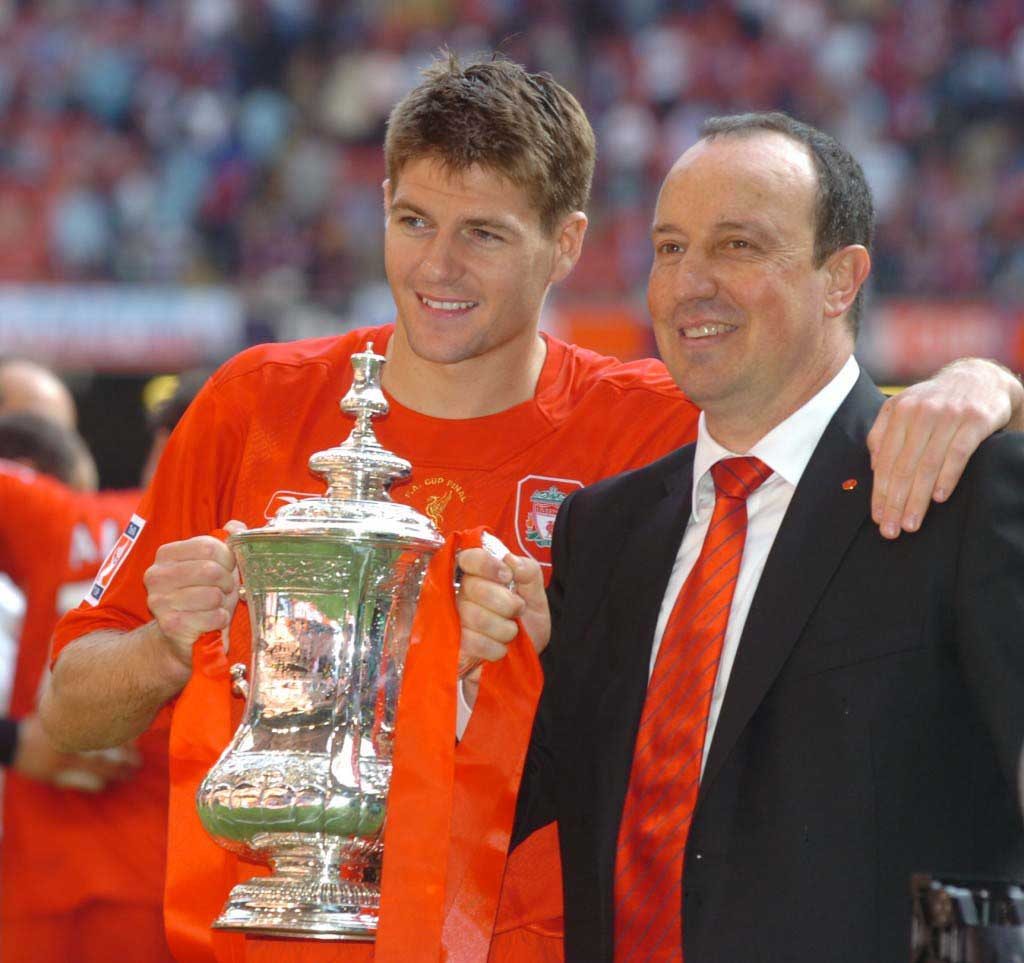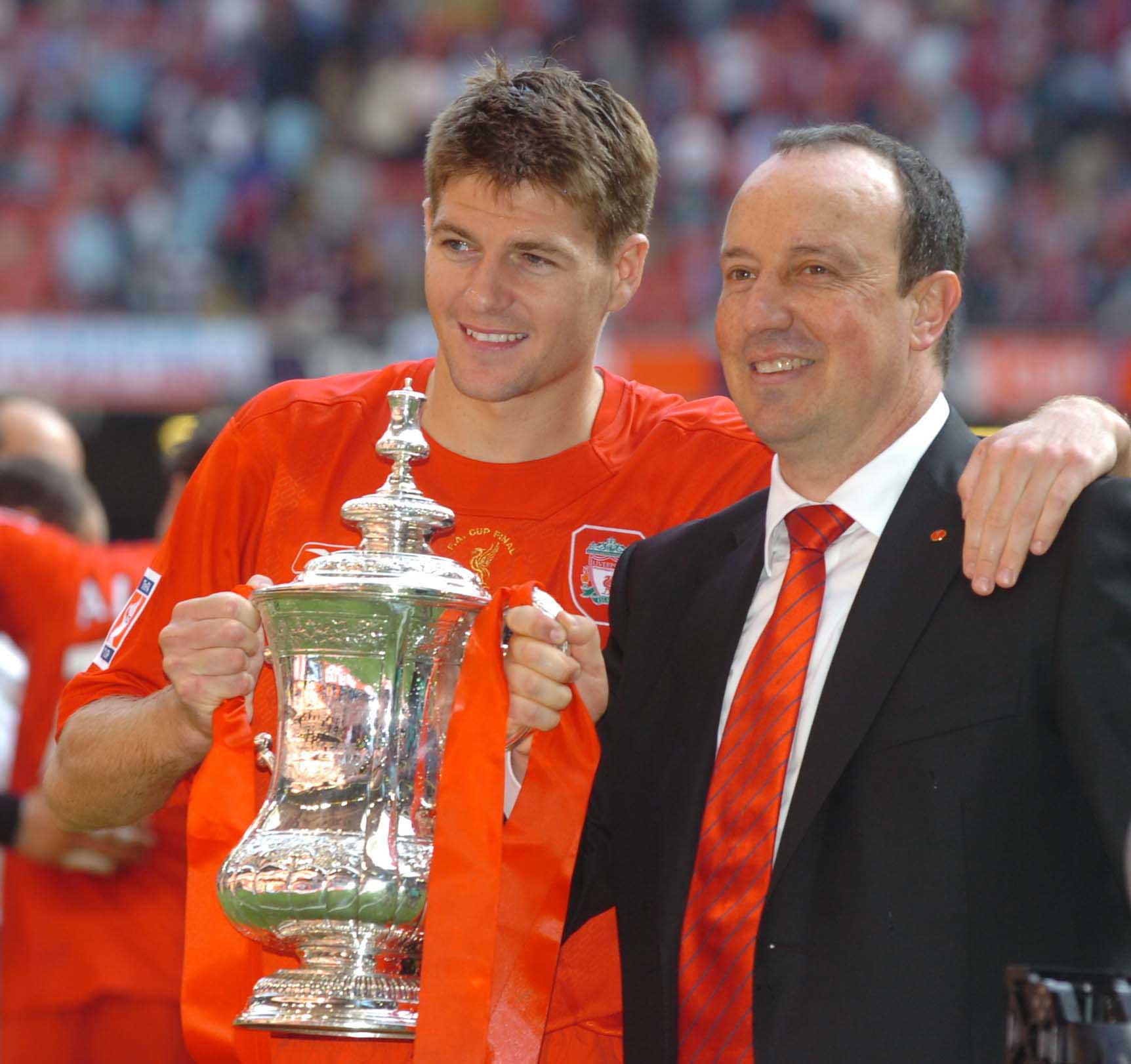 I KNOW exactly what you were doing on May 13, 2006, writes SAM JONES.
You were watching the cup final, The Gerrard Final. One of the most memorable games of the modern day – high drama, goals, penalty shootouts; the lot.
Two-nil down, pull it back. Go behind again, then that goal. Him again, that goal. Extra time, then penalties. Lifting the cup. A game you'll always remember watching. One to tell your kids about.
Except, unlike you, I didn't watch it. I'd gone on holiday (during the season, I know…) and nowhere was showing the game. So I went to the match instead.
The match in question was Arka Gdynia against Polonia Warsaw. The game was played in Arka's ageing stadium and walking up to the ground it was obvious that this was a different experience to going to the match in England, particularly if you follow a premier league side.
A large, by English standards, police presence. Paying on the gate then walking down to take a place on a terrace behind a goal with fences, it all felt like a step back in time.
Fan culture is also very different, more orchestrated. A lad on a platform with a megaphone and his back to the pitch led 90 minutes of chanting — something far closer to continental ultras than anything you get over here.
The game that followed wasn't as entertaining as the one you watched. I got a barrage of texts keeping me updated with the disaster that appeared to be unfolding at the Millennium Stadium as I watched what looked like a 0-0 draw in the making.
Then, with 66 minutes gone Polonia Warsaw take the lead. It ends 1-0 and Arka are relegated. As you can imagine the mood among my hosts isn't great at this point. Lukasz and I head to the pub to celebrate the Reds' cup win and drown his sorrows with loads of lager that was very much stronger than I was used to, culminating in getting us asked to leave for singing Liverpool songs. Sorry, lads.
Fast forward 10 years and I'm back in Gdynia — a great city on the Baltic coast that has everything you could want, including forests on one side and a beach on the other. A city with a beach, what's not to like? The Reds aren't going to trouble Europe this year, so I thought I'd have a look to see if I could fit in a game while I still don't need a visa for it (cheers, Nigel) so I thought I'd have a look at the fixtures.
Arka are just about to start a season in the Ekstraklasa, Poland's top division, having been promoted last year. I haven't been to a match there since, as a result of not going on holiday during the season, but this year their first home game of the new season was in July. On a Friday, with an 8.30pm kick-off. A Friday 8.30pm kick-off is something I'm very obviously going to.
I've not really kept up with them so I thought I'd do a bit of research, see if I recognised any players, so I looked them up. A name stood out, Paweł Abbot. Abbot is most definitely not a Polish name, and it turns out he's from Yorkshire. And never has a man more looked like he was from Yorkshire. The man James Milner aspires to be. He had a career among the lower leagues before moving to Poland, where last year his goals won promotion.

Paweł Abbott jako Turbokozak! by niebiescytv
Equipped with a new hero, it's off to buy a match ticket. New laws mean you need ID to register with the club so this means using a passport to buy a ticket. If I wasn't on a list before I am now.
This isn't the only difference to buying a ticket in England. I pay 25 Zloty for a spec low down not far from the halfway line. That's £4.85 if you're wondering — about a tenth of the price of my usual Kop ticket.
The day before the game and it turns out we're staying in the same hotel as the Wisla Krakow squad. Frankly, I think this says more about their budget than mine — I'm in no danger of staying in the same hotel as the Liverpool squad anytime soon, but it did lead to me and my wife being in a lift with about six of them. She's processing why they all wear matching outfits with matching luggage with numbers on when the penny drops and she asks them if they are playing Arka tomorrow.
"No, Arka are playing us," is the reply. Some good early needle from the Wisla lads to be fair.
Come the day of the game and it's just like at home. Apart from being really warm and a Friday evening, but a few pints then a bus to the ground. Gdynia operates some sort of trust system on their buses where you have to validate your ticket to say you've used it, so obviously everyone just bunks on. Merseytravel should have a look at this, it's a good idea.
Things have changed since my last visit and, despite relegation, Arka had managed to get a new ground built. So gone are the crumbing terraces I stood on before to be replaced by something far more modern.
The 15,000 capacity is modest by Premier League standards, but it feels bigger and has facilities that definitely put England to shame. Clean toilets, twice the leg room and hardly any queues for ale.
Speaking of which, that's obviously the first thing we do. I'm looking forward to the novelty of being able to drink in the stands rather than the concourse only to find out that it's not being served — because of the risk of disturbance.
There were only about 100 away fans so I think they might have overestimated this risk.
We head to our seats and after a couple of minutes a few away fans start to make their way out of the concourse to be met with absolute dogs' abuse from the entire ground. Anfield may intimidate with the sheer scale and noise from The Kop, but this was a far more visceral and immediate thing, amplified by a compact stadium with everyone close to the pitch. The fences around the pitch have gone, but the away end is wrapped in Perspex, though it still feels unnecessary, the atmosphere intimidating but not aggressive.
The first thing that strikes me as the game gets underway is the atmosphere from the old ground has been retained. Their Kop end is as orchestrated as before, megaphones and all, and constant noise is the backdrop to the entire game.
I'm not expecting much by way of performance, Arka lost their opening away game 2-0 and my host has managed my expectations down in a way that would make Roy Hodgson nod approvingly but they start brightly. Apparently Abbot is injured so I don't get to watch my new hero, but the number 10 Mateusz Szwoch looks lively, as does their Brazilian midfielder (does everyone have one of these nowadays?) Marcus da Silva.
Seven minutes in and to everyone's surprise Arka take the lead — a shot from the edge of the box took a deflection and Wisla's keeper was nowhere near it. There may only be 10,000 people in the ground, but it's fair to say it goes off and Arka unknowingly repaid Wisla's needle from the lift by celebrating right in front of the away end. Big fan of that.
Halfway through the first half and it's 2-0 as their keeper drops the ball and it's prodded into an empty net. We think we have it bad with keepers, spare a thought for these. He makes Simon Mignolet look like he was grown in a lab from Lev Yashin's DNA and was raised from birth by Dino Zoff and Peter Schmeichel.
It feels like game over at this stage, but Wisla Krakow keep me entertained by having their collective heads go for 25 minutes, and it's 2-0 at half time.
Arka face a lot more pressure in the second half, but ride it out and 80 minutes in win a penalty following a corner after a concerted period of pressure.
The keeper goes the right way for once, but it's straight in the bottom corner and 3-0, which is how it finished. I think I was as surprised as anyone, but they put in a good footballing performance, the number 10 Szwoch faded late on and got replaced, and there didn't seem to be much quality on the bench, his replacement was dire, but they can put out a decent first 11. The right back, Socha, looked good, solid at the back and got forward really well in the first half, though I'm told he's not usually up to much.
I'm also reliably informed that Zielinski is shite by the way, so that's good too.
The noise was maintained until the final whistle, with everyone staying in the ground way after, as the whole team go to thank the ultras before surprising me by doing a lap of the entire pitch shaking hands with any fan that wanted to around the entire perimeter of the pitch. Fair play.
Imagine if our players had a connection with the fans like that. Atmospheres like Dortmund last year could become the norm.
So a good result, all told, and while not the same as watching the Reds, I had a great time. They don't do it the way we do, but it's an 8.30 Friday evening kick off, you can (usually) drink ale in your seat and there is a genuine 90 minutes of solid, intimidating noise. Even if megaphones and orchestrated chants aren't your thing the rest of it should be. They have a lot of fun, and I think we could learn a lot from that.
I didn't make the next game, but they followed this up with another 3-0 home win, before losing 4-1 away, and they're currently 7th in the Ekstrakla — not bad for a promoted side, I think they are going to be OK, plus now they're back in the top division they have their derby to look forward to in October.
I'm going to have to go, aren't I?
You can follow them on Twitter here @ArkaGdyniaSSA (It's in Polish, obviously, but it's not that hard…)
For podcasts on every Liverpool game this season, transfer gossip, the lowdown on new signings and more, subscribe to TAW Player for just £5 per month. Minimum sign-up is just one month. If it's not for you, all you've shelled out is a fiver! More information here.
Our latest free show post-Arsenal is here – just press play!