IT'S the first day of August, and what better way to start it than a roundup of the latest transfer gossip surrounding Liverpool on this Monday morning.
Reds set to revive Hector interest
These things just don't seem to die. Jonas Hector has once again been linked with a move to Merseyside, with reports suggesting that Jürgen Klopp's fruitless left-back search could see him make an offer for the German international, especially if Sky Sports' "Football Whispers" is anything to go by.
Pretty much, Sky Sports believe they can use an algorithm to see how likely a transfer is to happen out of five. So yeah. Hector is a 3.4/5. Make of that what you will.
Willems-Wijnaldum reunion
Jetro Willems is a name cropping up a fair bit in the last week, after he practically linked himself with a move to the club.
The Daily Star have reported that the PSV left back insisted there are a number of clubs chasing his signature and he has hardly moved to fan the flames of linking up with former teammate Georginio Wijnaldum.
Klopp wants Italian
The full back search never stops. This time its Mattia De Sciglio being linked with a move to Liverpool, who despite being a naturally right sided player has featured as a left back.
Reports from Gazzetta di Parma suggest that Klopp "would love" to bring the Milan star in, for a rumoured fee of between 18-20million euros. It's a new(ish) name if nothing else.
Tough tackler heading for the exit
Summer after summer Lucas Leiva is linked with a move away from Anfield, and reports suggest it could finally happen, with the manager looking to trim his squad.
According to a number of reports, most notably Sky's infamous "sources", Galatasaray are the main interested party, though it seems unclear whether the move will be a permanent one.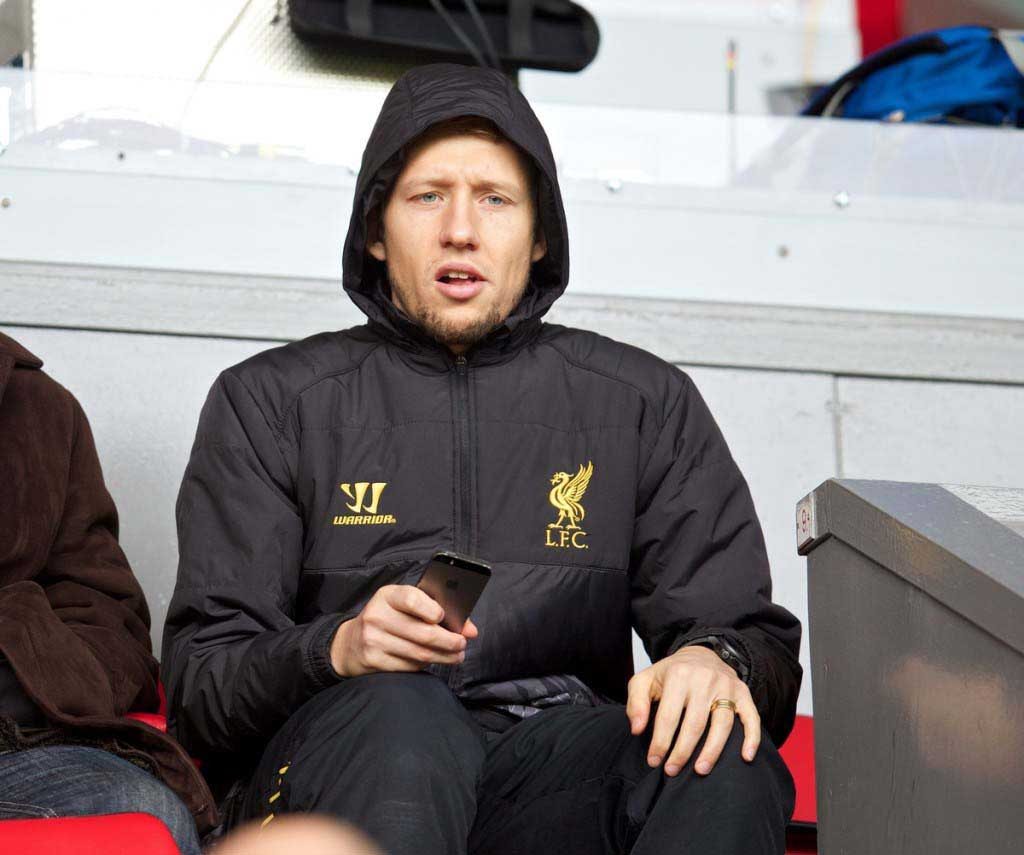 Spaniard attracting Championship interest
After a move to Sevilla reportedly collapsed, with the clubs failing to agree on a fee, Luis Alberto is attracting the interest of a number of Championship clubs, including Aston Villa, Wolves and QPR.
Various reports suggest that the attacking midfielder is one of the expendable squad members at the club, and somebody the boss will offload for the right price. Which is £6million. Pay up lads.
Flanno heading for Turf Moor
After some deliberation it seems as though Jon Flanagan has agreed a loan deal to join Sean Dyche's Burnley side.
The 23 year-old skipped the tour of the USA to weigh up his options but he is believed to have reached a decision. All the best Flanno!
Another Brazilian on the way out
Allan Rodrigues de Souza is already a name that intrigues Liverpool fans, with Klopp previously declaring himself to be a big fan of the 19 year-old.
After a successful trial at Hertha Berlin, reports from Bild suggest that the club are keen to take the starlet on loan and that contact has been made with the Reds' manager. Lets get that work permit boxed.
For podcasts on pre-season, Liverpool past and present, transfer gossip, the lowdown on new signings and more, subscribe to TAW Player for just £5 per month. New shows this week include The Pro View, with Neil Mellor and Chris Kirkland, a chat with Steven Gerrard and an exclusive interview with Jürgen Klopp in the USA. Minimum sign-up is just one month. If it's not for you, all you've shelled out is a fiver! More information here
Never listened to an Anfield Wrap podcast? Below is a free clip from our exclusive chat with Jürgen Klopp. Give it a listen.
https://audioboom.com/boos/4880920-jurgen-klopp-talks-to-taw?t=0