JUST a quick round-up of the biggest Liverpool FC related stories from today.
Karius Injury Latest
Loris Karius has provided fans with an update on his injury via Twitter. He's going to be out for around 8-10 weeks as a result of a broken hand.
Mignolet's performance last night won't have helped the fume.
https://twitter.com/LorisKarius/status/760474756298792961
Other Injury News
Updates on the injuries of Alberto Moreno and Divock Origi. Klopp has said that Moreno's injury is nothing too serious, claiming that it's "just a dead leg". We'll have to wait and see whether that's good or bad news.
Also confirmation that Origi missed the Roma game due to a groin injury. He was great against Milan, and perhaps his absence had an affect last night.
Klavan Thanks Lovren
Ragnar Klavan has been talking to the club website about the tour and his new teammates. He reserved special praise for Dejan Lovren, saying:
"Dejan as well is helping me to settle in on the field in the centre of defence. We have a good [relationship]."
https://twitter.com/LFC/status/760436307202023424
Players' Praise Fans
Daniel Sturridge and Sheyi Ojo have been ringing the praises of the fans who supported the Reds during their pre-season tour of the USA.
Both players took to social media to pass on their thanks upon travelling back home to prepare for this weekend's game against Barcelona at Wembley.
https://www.instagram.com/p/BIl8kB1BdRR/?taken-by=iamdanielsturridge
https://twitter.com/sheyi_ojo/status/760464884354129920
Suso On Why He Left
Former Liverpool man Suso has been telling Italian newspapers why he left Liverpool, citing a disappointing contract offer as his reason for leaving – as seems to be a regular feature at the club these days.
He went on to say: "Certainly it was a special place, I got there I was a kid, it seemed like a dream. If I'm at Milan it's thanks to them, however, I made the right choice in coming to Italy."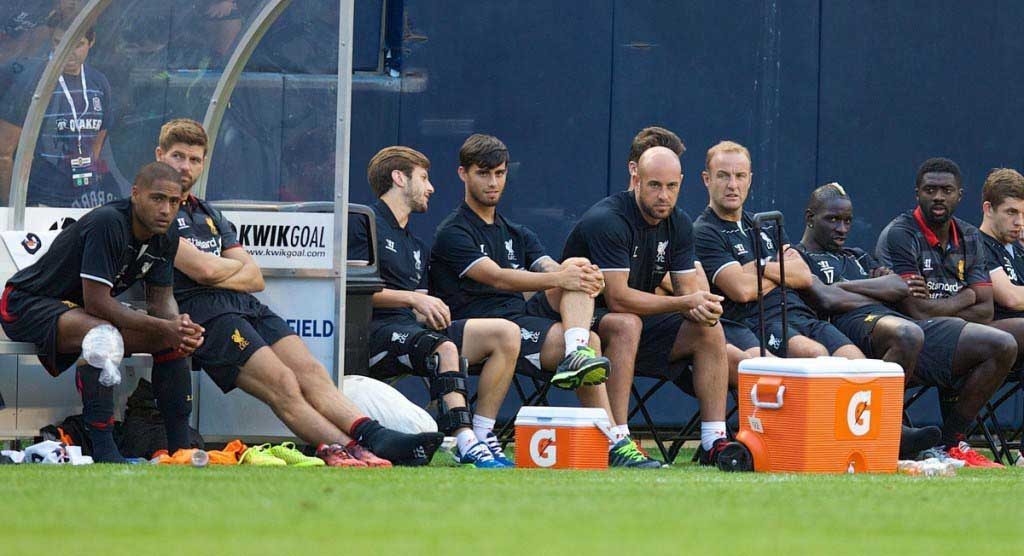 Why Vidic Turned Down Reds
Nemanja Vidic has come out insisting that he turned down a move to Liverpool before heading to Old Trafford.
He told FourFourTwo that the language barrier was causing problems, and that United showed much more of an interest.
So, yeah. Ta, for that mate.
For podcasts on pre-season, Liverpool past and present, transfer gossip, the lowdown on new signings and more, subscribe to TAW Player for just £5 per month. New shows this week include The Pro View, with Neil Mellor and Chris Kirkland, a chat with Steven Gerrard and an exclusive interview with Jürgen Klopp in the USA. Minimum sign-up is just one month. If it's not for you, all you've shelled out is a fiver! More information here
Never listened to an Anfield Wrap podcast? Below is a free clip from our exclusive chat with Jürgen Klopp. Give it a listen.
https://audioboom.com/boos/4880920-jurgen-klopp-talks-to-taw?t=0