WHEN it comes to everyday life, I'm broadly pessimistic. When the referendum result was announced, for example, I didn't shrug my shoulders and think, "we'll make it work". Instead, I slipped into a rather dark state, fearing what the future will bring.
I envisaged a world in which the country goes into a terrible recession, morons feel as though it's ok to spout xenophobic hateful nonsense and society's most vulnerable are once again the hardest hit. I can't help but picture a time in the not too distant future when right-wing nut jobs do what Neil Hamilton recently suggested at the United Kingdom Independence Party conference and lead an "armed revolution". I struggle to remember any time in the past when a country has become more right-wing and hateful of a different type of person and been the better for it.
When I hear Boris Johnson's name and the words "Foreign Secretary" together I don't think of the clown-like buffoon who gets stuck on zip wires and rugby tackles children. I think of the way he's spent the past few months telling everyone who would listen that we need to get out of Europe. I remember the time when Tony Blair visited Africa in 2002 and Boris said" "The pangas will stop their hacking of human flesh and the tribal warriors will all break out in watermelon smiles to see the big white chief." Or when he was in Uganda a year later and said: "Right, let's go and look at some more piccaninnies." I recall him writing in 2004 that Liverpool still needed to acknowledge the role "drunken fans" played in the Hillsborough Disaster. That's got nothing to do with him being foreign secretary and everything to do with him being a prick.
Away from politics, if I'm trying to get to sleep and I hear a bang outside my house I don't dismiss it as something caused by the wind or the prevailing weather, I immediately assume that someone is trying to break into my house and kill me and everyone I love. There's an extent to which this can be dismissed as insane paranoia, of course, but really it's just because I struggle to see the positives in my everyday life.
When it comes to supporting Liverpool, however, I'm surprisingly optimistic. It's the one part of my life where I am consistently seeing the best in everything that happens. I'm not the sort of person who thinks when a door closes a window opens when it comes to my personal situation; in fact I'm more inclined to think that that means you've got dodgy fittings on your windows. But as far as the Reds are concerned I'm very much a believer in the notion that things will sort themselves out in the long run.
I was one of those people who tried to see the positives in Raheem Sterling's departure a year ago today by thinking that it was OK because we had Jordon Ibe, who has now departed for Bournemouth. At no point did I think that they were similar players or even that Ibe had anywhere near the explosive potential of Sterling. It was just that I chose to believe in the most positive outcome possible and not get too disheartened when it didn't happen.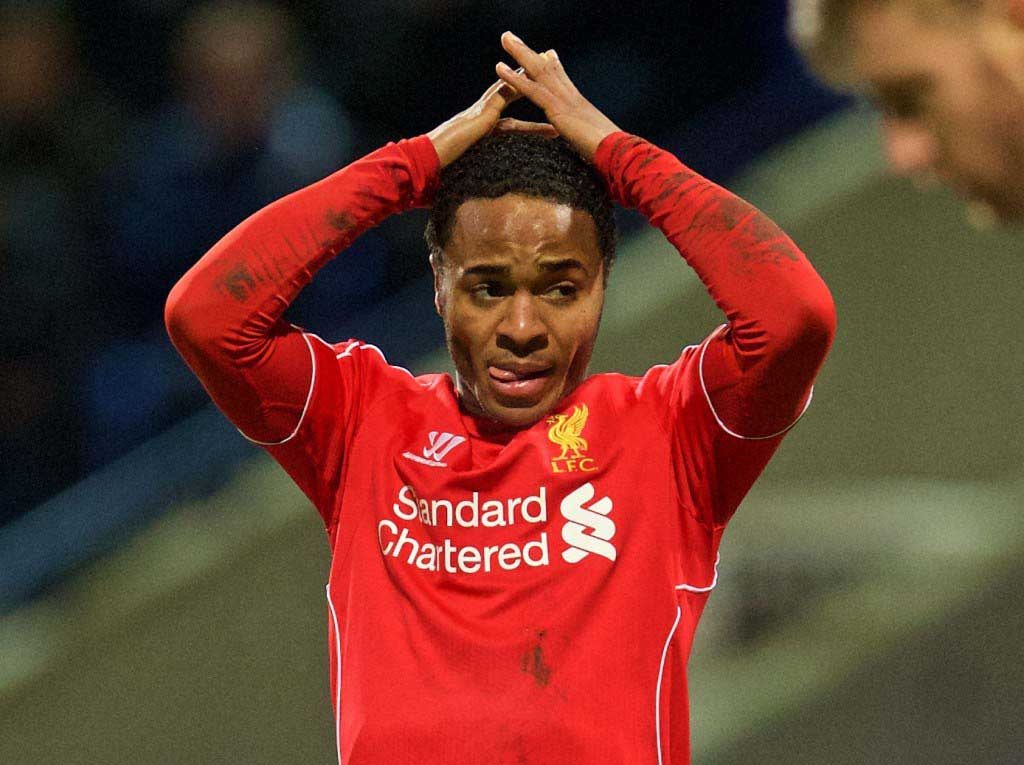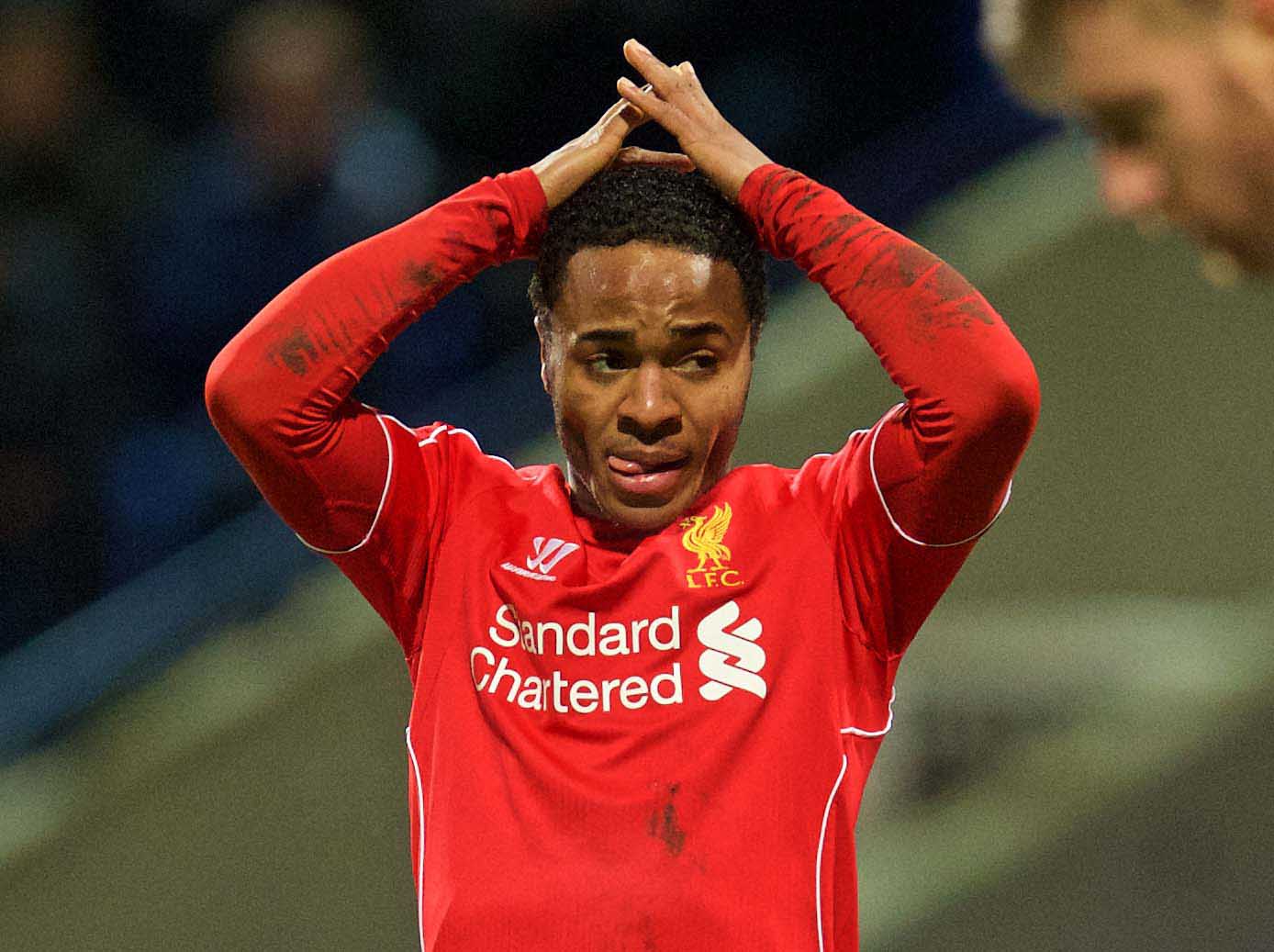 Right now I'm feeling incredibly positive about life at Anfield. I know I could look at yesterday's match and say "but it was only a pre-season friendly" or "it was only Fleetwood Town". I could remember the pre-season performances of Salif Diao and Iago Aspas and say there's nothing to read into a 5-0 win in only our second pre-season game but, for some reason, I don't. I am one of those irritating supporters who says "trust the manager" when it comes to transfers, so the fact that Jürgen Klopp wanted Marko Grujic and then he gave a performance like that in his first-half debut fills me with joy and hope for the future.
At one time or another I've been concerned about the perceived lack of quality coming out of the academy. I've worried that the club's decision to abandon the tactic of buying in the best youngsters like Sterling would leave us short of emerging talent in the future. But then I see Sheyi Ojo looking like he could be the best player in the world; Ben Woodburn scoring a goal even though he's younger than a pair of socks I've got in the wardrobe; Ryan Kent looking like he's piled on the pounds and could now be a real prospect and I realise I needn't be too worried.
Will all of these players develop into world-class talents or become Liverpool regulars? Probably not, to be honest. But that's OK because there are more players waiting to take their place and a manager who knows how to get the best out of gifted young footballers. I know other fans mock Liverpool supporters for the "this is our year" mentality that we have but I don't care. The rest of my life is filled with enough doom and gloom and pessimism to mean that I'd rather walk on with hope in my heart when it comes to the football.
And I for one really do believe that this could be our year.
NOT SMARTIN' OVER MARTIN…
IT seems only right to say a quick word or two on the departure of Martin Skrtel. The Slovakian has been the ultimate "good servant" to the club, joining us in 2008 and surviving four different managers. In 2013-2014 he was a genuine attacking threat at set-pieces, notching up a couple of brilliant and important goals.
That said, he was also part of a defence that conceded 50 goals and his constant wrestling of other players in the penalty box probably should have been punished more than it was. It took Skrtel five-and-a-half years to become first-choice at Anfield and, of all outfield Liverpool players who have made more than 200 appearances for the club since 1991 only Jamie Redknapp has lost a higher percentage of his games than Skrtel.
Skrtel reminder:
He took 5.5 years to become first choice at #LFC and only Jamie Redknapp has lost a higher % of his Liverpool appearances*

— Dan Kennett (@DanKennett) July 12, 2016
He was never a big enough problem to cause real concern and consternation, but he was rarely part of the solution to our defensive issues. We all saw last season how much better Lovren was when Skrtel wasn't on the pitch, so perhaps the Croatian didn't deserve the abuse that he got given who he was playing alongside. The reality of that situation will become clearer as the season progresses.
We'll always have the 5-1 against Arsenal. However, I really can't pretend I'm sad to see the back of Martin Skrtel. I used to defend him which, when you think about it, is more than he did for the Liverpool team on occasion.
SEAT SELL-OFF SITS UNCOMFORTABLY
I'M not going to say much about the seat situation. I think Ian Salmon absolutely nailed it in both his article and with the words he said on this week's TAW show (below). He has written and spoken more eloquently on the matter than I ever could and I am complete agreement with him on the matter.
The only thing I will say is that it's such a shame that there are no excellent, fan-driven websites that the club could turn to to take the temperature of the fanbase before making a ridiculous decision on something that could have so easily been avoided. It's a pity that they don't have, say, some sort of Supporters' Committee that they could communicate with before trying to earn themselves a measly sum of money that will make no difference to the club's income in the grand scheme of things but will really piss off loads of loyal supporters.
My take on it is that they didn't think ahead about what to do with the seats and, even if they had considered offering Season Ticket holders their actual seats, felt it was a logistical nightmare to keep track of which seat was from which row. Like so many things in life, I think this all came down to laziness. Could they be bothered trying to keep track of thousands of different seats and where in the stand they've come from? No, they couldn't. Could they be bothered speaking to fan groups or their own Supporters' Committee to find out how people would feel about it all? No, they couldn't.
So often, in my opinion, it isn't greed that dictates the decisions the club makes, it's laziness. I can relate to that, though. Most of my decisions are based on the easiest option in front of me, too. Sadly, though, I'm not a multi-million pound organisation who really should know better.
Interesting to see how a similar situation was handled by Swedish club Hammarby…
For podcasts on pre-season, Liverpool past and present, transfer gossip, the lowdown on new signings and more, subscribe to TAW Player for just £5 per month. Minimum sign up is just one month. If it's not for you, all you've shelled out is a fiver! More information here
Never listened to an Anfield Wrap podcast? The latest free show is here. Just press play on the button below.