A SLOW start, a drastic mid-season change, an upturn in form and new hope. It feels like we've been here before, doesn't it?
Déjà vu isn't just a banging Beyonce joint, it's also something the Anfield faithful have experienced over many a season and, as the Reds find themselves ending the season strongly with a European final on the horizon, yet another "crucial summer" awaits, writes MATT KENNY.
Every summer should be "crucial" if you are a big club and every summer should be even more crucial if you are Liverpool. But we've had false dawns before and it seems every time the club are on the cusp, someone comes in and decides to buy El-Hadji Diouf or Alberto Aquilani.
You see, we're only ever two or three players away. Always two or three players. Finish second? Just need to add two or three players. Scrape fifth? Not too much to change, just two or three players. Scrape seventh or eighth? Focus on quality, two or three top players.
Unfortunately, the Reds have for so long dealt in sixes and sevens, stocking up and opting for squad player multi-packs. Get you anything whilst we're there? Workhorse midfielders lacking quality are buy one get one free!
The most infamous example of this came in the summer of 2001. Liverpool had won a treble of trophies under Gerard Houllier with its strongest squad in years and were seen as clear favourites to claim the title in 2002 if they got their summer signings right.
A Diouf, a Diao and a Cheyrou later and we were right back where we started. One step forward, all of the steps back and yet another "crucial summer" confirmed for the following season.
Following the superb 2013-14 title challenge, 84 points and a second-placed finish, Brendan Rodgers was tasked with signing the players to help the club finally push on and win the league for the first time since 1990. Losing Luis Suarez obviously didn't make things any easier, but you'd think having £117million to play with would help somewhat.
The arrivals of Balotelli, Markovic, Lambert, et al, proved otherwise and another Liverpool season was defined by a manager's summer dealings. Groundhog Day without Bill Murray to give you a laugh.
Midway through the 2012 season, Liverpool experienced the rare sensation of positive recruitment turning round a campaign, with the January signings of Daniel Sturridge and Philippe Coutinho. The addition of two quality players transformed a meandering, possession-obsessed Rodgers team into a real attacking force with the momentum gained providing the platform for the following season's title charge.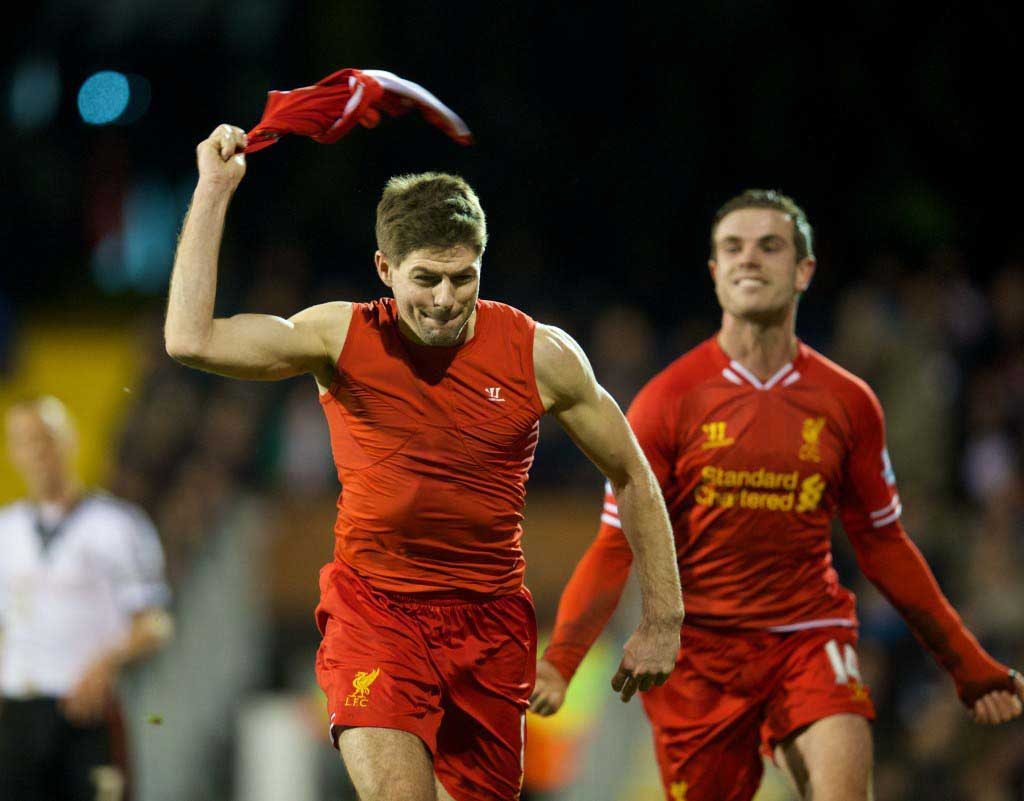 Fast forward to the present day and positivity is slowly creeping into the air again, with a mid-season change once again giving the team a much-needed boost and the impetus to finish strongly. This time however it was the appointment of a new manager, Jürgen Klopp, rather than a signing that has changed the club's fortunes.
In fact, all Klopp's good work since coming to the club has been done with the same players who were barely treading water under Rodgers. With the club into the top eight of the league, a League Cup Final and a Europa League Final, progress has definitely been made and once business has been dealt with, attention will once again turn to a summer that is sure to be CRUCIAL for the Reds.
Klopp has shown that he achieve great performances with his current set of players and he may feel only a few additions are needed.
He told Sky Sports today: "In the end I hope I have a team together who likes working together and who likes working for Liverpool and who feels the responsibility about the club and the power of this club.
"If we can do this then we can be really strong and we can win something – but I don't know what."
Bringing in eight players would mean another season of transition while they settle (or don't settle) in, and the club don't have time to wait around and watch the likes of Leicester and Spurs compete for titles.
It's worth remembering that next season Klopp should be able to call upon the services of Danny Ings, Joe Gomez and Lazar Markovic should he choose to do so.
One win in Basel next week and a trophy and Champions League football will be back at Anfield, along with a renewed sense of optimism and hope that, yes, next year can be our year. But any progress will hinge on the business the club do in the transfer window.
Rafa Benitez showed in the summer of 2005 that a few shrewd signings that fix obvious problems is often preferable to a complete overhaul, as Pepe Reina, Momo Sissoko and Peter Crouch probed to be all he needed to transform an underperforming league side into a team collecting 82 points come May 2006.
If Klopp can work similarly this summer and plug the gaps he will be more aware of than anyone, then maybe this time next year we will be celebrating number 19. Then again, we could be just two or three players away.
Only time will tell. A "crucial summer" awaits. Again.