I'VE watched last Thursday about 20 times.
The Lov leaping like a salmon out of the Kupa river and sending the Kop into raptures. Not a clue if they even have salmon in Croatia but you get my point: He jumped dead high and he's Croatian.
I'm struggling to figure out how it gets any better than that moment. If you could bottle it and sell it you'd be able to retire to your own island. I told Steve who sits in front of me we should have a suicide pact and go out on a high – don't think he fancied it to be honest, which was fair enough.
There was part of me that was concerned last season that days like these were gone. Gone was Luis Suarez and in was a team which, for want of a better phrase, was a mess. Dysfunction ruled. That Real Madrid home game in October 2014 was depressing on a number of levels – Anfield, once a fortress for such games, was like a theatre, people just happy to be there, to spectate, to watch one of the best footballers there'll ever be at the peak of his powers. It's great watching the best players, but that's not what Anfield has ever been about.
On the pitch, we were so far off Real it was a bit embarrassing. We'd just had to score two last minute winners to overcome an awful QPR side and we looked generally terrible. Sturridge was out, Balotelli was being Balotelli, the team was a mess and you didn't know what was coming next.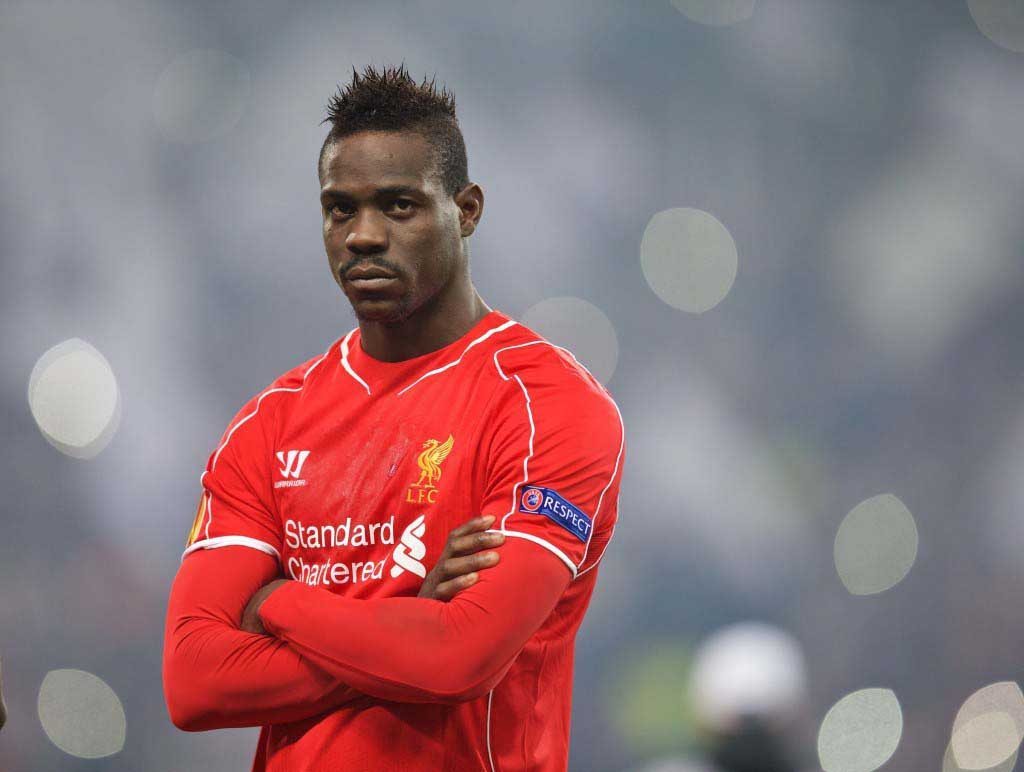 In the back of my mind I had this horrible nagging that that was it, that title challenge of 2013/2014 was a defining moment for the club. We'd seen title challenges before and we'd seen regression, but after that regression we'd found a way to bounce back. After 01/02 we had a period where we didn't win a league game for what felt like an eternity, and went from 2nd to 5th in the space of 12 months.
The season after we managed to scrape into the Champions League with a frankly appalling 60 points, losing 10 games, and in terms of sliding doors moments that one feels huge. Without that Gerrard-inspired league finish, there's likely no Xabi Alonso, there's no Istanbul, without Istanbul there's probably no Athens, there's no Fernando Torres, and at this point we're in 2007 having probably lost Steven Gerrard three years earlier.
Where the club could be had we missed the Champions League in 2004/2005 doesn't bear thinking about. After 08/09, again we regressed. A dull season featuring 11 defeats and a team that was 5/1 to win the title lost two of their first three games.
Here we go again, we all thought. This was a massive regression though, we came seventh, Manchester City's oil money was in its infancy, Spurs came fourth and we were about to sack Rafa Benitez and get Hodgey in. How do you come back from that? Truth be told, we haven't. 2013/2014 appears to have been a glorious (ED: not sure that's the right word?) anomaly in Liverpool's recent history.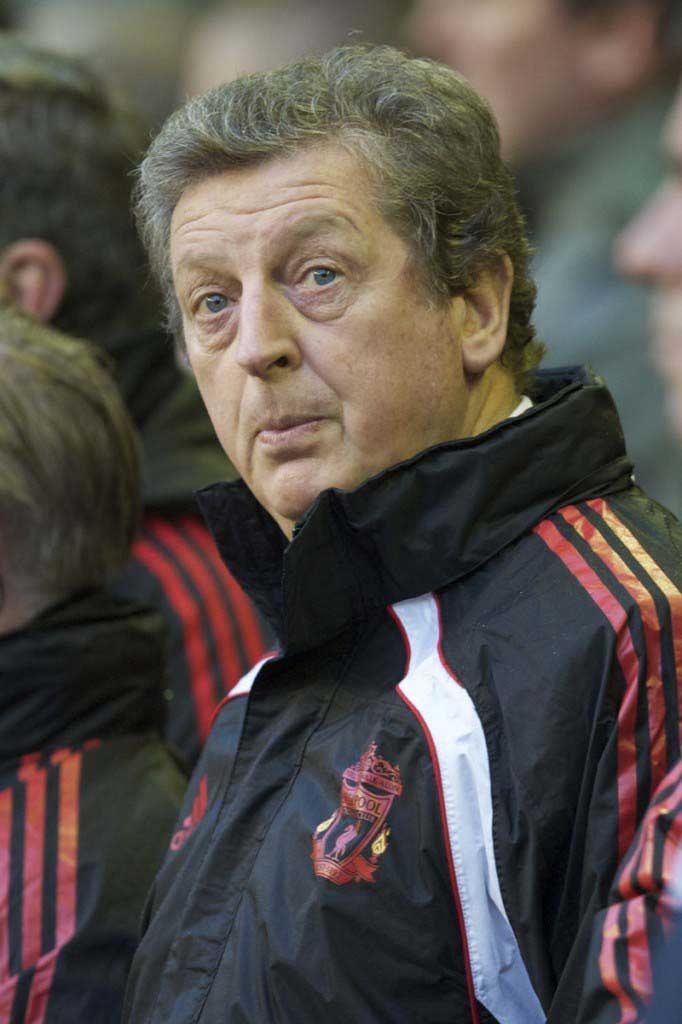 The next season we nearly went bust, lost at home to Blackpool, to Northampton, to Wolves and it was horrible. The run up until the point Hodgson left was as grim as it gets from a football point of view. The best example of this is that I genuinely jibbed a game I'd already paid for because I wanted to get up at 2.30am and watch England play Australia on TV at cricket. Good decision, 0-0 at home to Utrecht and nothing happened.
There was a brief lift when Dalglish came in featuring a League Cup, but before he left we managed to put in the single worst half of a season in 11/12 that I think, and hope, I'll ever witness. No Liverpool team should get 18 points from 19 games under any circumstances. So then a new dawn came that saw 13/14. I won't go in to details. There's a book if you want details. Really good it is as well.
After 13/14, again there was a regression. As a season, it was a one-off. Kristian Walsh of the ECHO stood next to me at West Ham when we went 2-0 down inside 10 minutes and said: "It's happening again, so close, and then completely gone." I beat him at Scrabble that night though, so it wasn't all bad.
We'd rebuilt after the previous challenges, but after THAT 6-1 at Stoke last May you wondered how it would come back. There was no Suarez, there was no Gerrard, there was a mish mash of players put together by some lads who buy players and a manager who didn't see eye-to-eye with these lads, and no overall coherent plan. The committee buying one and Rodgers buying one was so obviously destined to fail it's frankly a disgrace it was happening.


We started this season brightly from a results point at least, won our first two 1-0 and got a creditable point at Arsenal. And then there was West Ham. You knew after that the season was gone. You can't expect to lose 3-0 at home to West Ham and do anything creditable, as well as West Ham may have gone on to do this season.
Six weeks passed and we changed manager. It felt to me like our last chance. The Champions League rescued us in 2004, the emergence of Luis Suarez eventually rescued 2009, but now we've got Jürgen Klopp. If this man can't do it, what else is there?
This is why Thursday was so special. 18 months on from that utterly miserable Real Madrid game, we've managed to see a team containing not a single player signed by Klopp compete with (and granted at times outclassed by) but then beat one of the top five teams in Europe.
Make no mistake, they're brilliant. After the first leg there was a lot of 'Not that good are they lad, didn't do much there you know.' Anyone who said that was eating their words after nine minutes the other night. I went to the toilet after the Aubameyang goal and found myself wandering round saying 'They're just better than us mate, what can we do?' to anyone who'd listen. They were. They are. There's absolutely no shame in that being the case.
And so, after an hour there was a mountain to climb, and we boy how we climbed it. It's one of the greatest comebacks you'll ever see, not just in our history but anywhere, and it needs to be the first step in a road back to the top.


Klopp will do surgery to the squad this summer and mould a side to exactly what he wants. Some players will stay, some will go. You look at what he's done with these players and they all look different. Defensively the forwards protect the midfielders, who protect the defenders, who protect the goalkeeper. Gone are the days where teams are just running in straight lines at our defence and we'd just let them have a shot and they'd probably score.
Sturridge is back fit and firing, Can looks like he could stay in the midfield for 10 years, Dejan Lovren has been transformed in to a defender you'd happily have in your side every week, and even Simon Mignolet looks better. You know why? He's being asked to do less because of better organisation in front of him.
Imagine what Klopp's players will look like.
Football works in cycles. English football is currently in a bit of a rut. No offence to Leicester, but this Leicester side wouldn't have been in the top four if it were around in 2008 and every side in this country needs to improve to get back to the position where England had three of the four Champions League semi-finalists in consecutive seasons in 2008 and 2009.


Everyone needs to improve, which is good for us. Sure, other teams are better positioned than us, but none are at the level where I aspire for Liverpool football club to be. So why can't we get there? Barcelona aren't going to have that MSN triumvirate forever, Ronaldo isn't going to score 500 goals a season forever; the top teams always have peaks and troughs.
Juventus played in last season's Champions League final and weren't even playing in Serie A 10 years ago, never mind playing in a European semi final. Now they're the dominant side in Italy. They won't be forever.
One thing is for certain, if we're going back to the top of European football we aren't going to get a better chance than this. Take Istanbul away, take Xabi Alonso away, take Gerrard away, take Torres away, take Suarez away, and then take Klopp away. Where are we? Honestly? What does Liverpool look like?
Look back on May 2004 and you'll see the most pivotal point in Liverpool's recent history. Moving forward, it almost feels like it's now or never, and May 2016 is bigger than the May 12 years previously.
Get that European pot, get this club back in the Champions League, get it in a position where we can challenge for titles and hopefully the sky is the limit. But this needs to work. It feels like we're playing our joker right here, right now.