WHEN Gemma Bonner leads out Liverpool Ladies on Saturday for the fifth-round FA Cup tie against Manchester City, home supporters will have the opportunity to watch Scott Rogers's new-look side for the first time.
At the tail-end of the last campaign, Matt Beard's successful reign as manager came to an unfair and unfitting end. Liverpool were beaten on the final day of the league season by an already relegated Bristol side, making the gap between Liverpool and the bottom of the table look dangerously close.
In the space of a week, Liverpool were then defeated 2-0 by Notts County in the Continental Cup semi-finals and knocked out of the Champions League in the round of 32.
The dismal run of five straight defeats was compounded by the news that several fan favourites were to leave the club with Becky Easton, Katrin Omarsdottir and Natasha Dowie signing to newly-promoted Doncaster Belles.
They were joined in the exodus by Lucy Staniforth, Fara Williams, Corina Schroder, Ingrid Ryland, Line Smorsgard and Libby Stout.
Hannah Dale has also joined WSL2 side Sheffield FC on loan while Asisat Oshoala looks set to move to Arsenal, the club announcing back in January that a bid from the Londoners had been "reluctantly accepted" for the Nigerian forward, although there has been some confusion over her future since.
Despite the numbers leaving, Rogers was left with a strong base upon which to build and has significantly strengthened his playing squad.
Liverpool's longest-serving player Danielle Gibbons, who recovered from brain surgery last summer, signed a new contract to feature during the 2015 campaign run-in, making her Champions League debut and receiving a special recognition award at the end-of-year ceremony.
Her acceptance speech was a highlight of the evening with Gibbons pulling a lengthy piece of paper out, causing Kate Longhurst to quip: "Did you write that on toilet paper?"
Gibbons will compete for the No.1 spot with new arrival from Arsenal Siobhan Chamberlain, an international who came off the bench to help England to a place in the World Cup semi-finals in Canada.
Chamberlain is an experienced Women's Super League keeper, having been part of the Bristol side that battled the Reds for the league title in 2013. She also spent time on loan at Notts County last season.
Chamberlain has been joined by a former team mate from that Bristol side, with Welsh vice-captain Natasha Harding also putting pen to paper to complete a move from Manchester City.
Another experienced WSL player, Harding helped Bristol to the quarter-finals of the Champions League, drawing the foul for the winning penalty in the famous 2-1 aggregate win over Barcelona.
https://www.youtube.com/watch?v=OmksaXxwfoA
Harding's Liverpool story actually began a couple of years earlier when rumours on social media swirled in 2014 that the winger was on her way to the Reds, fuelled by a couple of tweets from the player herself, before she eventually signed a new deal with Bristol.
Every transfer window since Harding has engaged in good-natured teasing with supporters and now finally she is a Red.
The signing of Harding is perhaps a signal of how Liverpool will set up this year.
On one of the Ladies shows in 2015, Neil Atkinson commented how the Reds had a number of players who wanted to play in the middle but were playing out wide.
Though this was largely enforced due to the unprecedented injury crisis, Liverpool had also struggled to replace Louise Fors and Nicole Rolser, who in 2013 had provided excellent service from out wide, while also chipping in with goals themselves.
That year with Fors and Rolser, the Reds set a new league record with 46 goals in 18 games. However the following season with Fors departing and Rolser injured there were just 19 league goals and 15 in 2015.
Harding is a creative player in the Fors/Rolser mould, a fast, tough-to-beat winger who will provide assists for her team-mates.
Shanice Van de Sanden also appears to have been brought into the club to rectify this, with Rogers describing the Dutch attacker as "tricky" and "good technically, agile and very, very quick."
Caroline Weir will likely be deployed wide, and will be one-to-watch this year. After coming through the youth ranks at Hibernian, Weir signed for Arsenal at the age of 18 and moved to Bristol in the summer in search of more playing time. It was here that the left-footed Scotland midfielder was a revelation, netting six goals in 13 appearances, including one against Liverpool.
Swedish striker Emma Lundh is the new number nine, and one of a number of options up front for Liverpool. She is likely to lead the line for the Reds with Rosie White and Ashley Hodson in support, while Rogers has also pointed out he hopes Mollie Green will benefit and learn from training with Lundh.
In midfield, Kate Longhurst and Katie Zelem have been joined by Wales captain Sophie Ingle — a signing that has flown under the radar slightly despite being the Reds' first business of the transfer window — and Laura Coombs, on loan from Chelsea.
At the back, Gemma Bonner has a new partner in central defence in Netherlands captain Mandy Van Den Burg.
Van Den Burg led the Dutch in the World Cup as they were sent out in the Round of 16 by finalists Japan, with the towering centre-back featuring in all four games.
After playing in the centre last season, Satara Murray will return as a full-back, the position she played and thrived in for the University of North Carolina, providing competition to Martha Harris at right-back. On the opposite flank, Mayumi Pacheco has been joined by fellow Scouser and England left-back Alex Greenwood. Greenwood joins the Reds from Notts County having previously played for Everton and is a lifelong Liverpool supporter.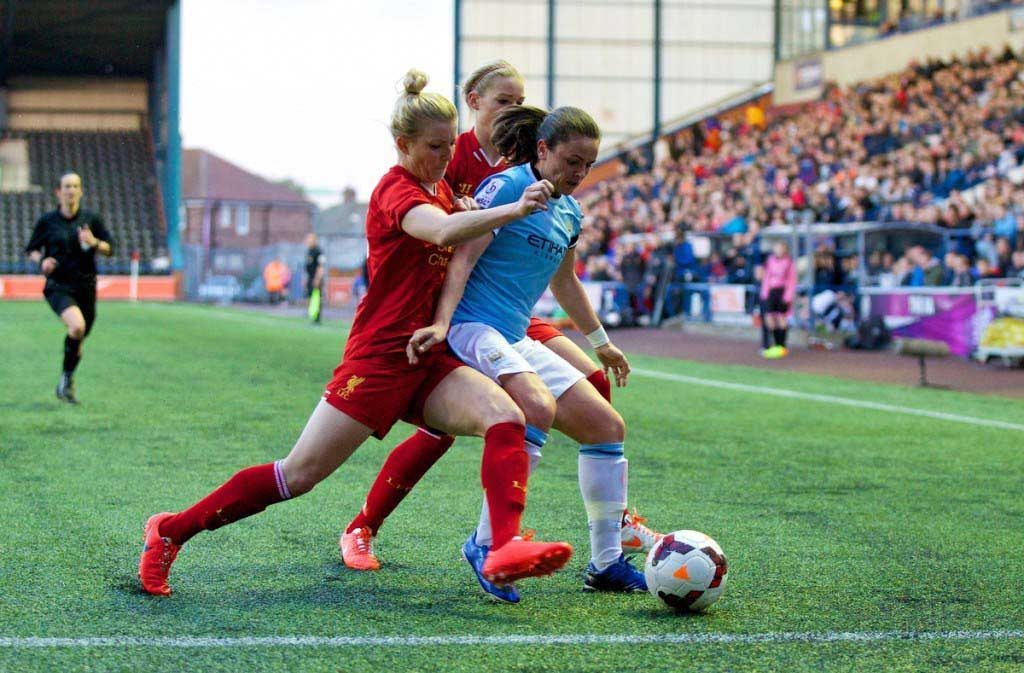 What's most interesting about the new additions to the squad is the connections the British players have had previously.
You can talk of needing time to settle and strike up understanding but Chamberlain has played previously with Harding, who plays for Wales alongside Sophie Ingle.
Ingle played with Bonner and Longhurst at Chelsea and fought relegation with Bristol last season alongside Caroline Weir.
Alex Greenwood brings it full circle as an England international and having played and trained with Chamberlain and Coombs, while each of these players have had multiple seasons in the WSL and all, with the exception of Coombs, are regular internationals.
Even with the players from abroad, Mandy Van Den Burg is joined by Dutch international team-mate Shanice Van de Sanden and former club teammate Emma Lundh.
That the players are somewhat familiar with each other and, for the most part, familiar with the league will hopefully accelerate the bedding-in period.
The Women's Super League season runs from March to November, with a month-long break from the end of May. However, the games are quite spaced out.
If, for example, Liverpool were to get knocked out in the first round of each cup competition, they would play 18 games over eight months.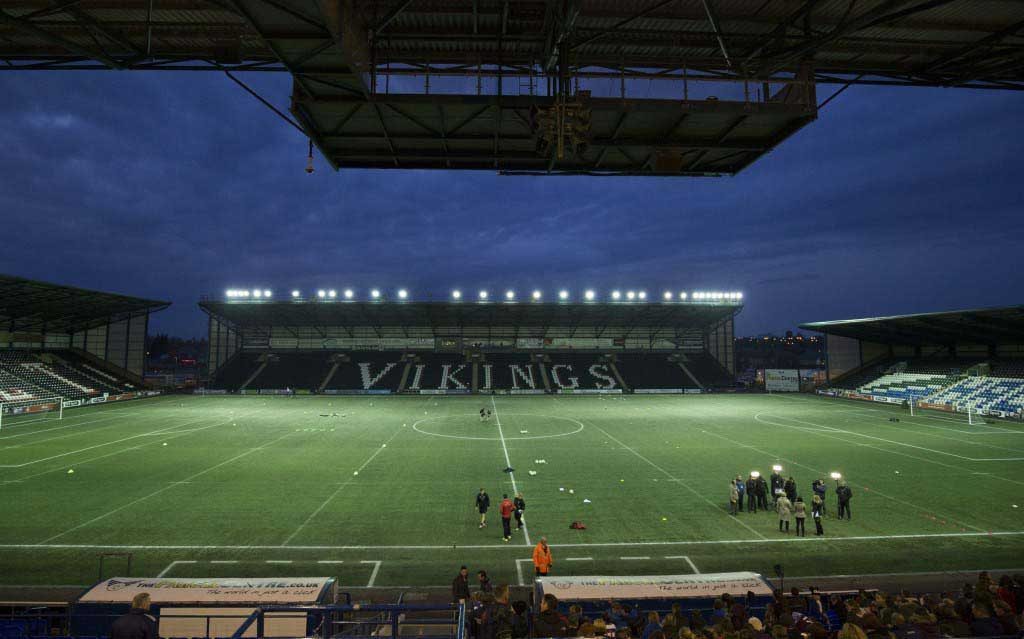 Rogers has rightly laid little expectation on his new squad. Liverpool has had more arrivals and departures than any other top-tier side over the off-season.
In the latest LFC magazine, while talking up the talents of the team, the new boss also points out that this is to be a two-year project.
The potential within the side is exciting and the pressure is off with the weight of being defending Champions now a pressure on another team's backs.
Manchester City at Widnes on Saturday (kick off 5.30pm) will act as a marker as to where the Reds are at before the opening WSL game just four days later.
Season tickets covering all league and cup games are available from the official website priced at £35 adults, £17 for concessions and a £70 family ticket for two adults and two children.
I would strongly urge anyone who hasn't previously watched Liverpool Ladies to make the trip out to Widnes. Enjoy the unique atmosphere created by the band of singing supporters (who have a song for every player!), take the chance to meet and talk to the players post-match and support the growing women's game.
– Keep up with Liverpool Ladies by tuning into the show dedicated to the team, which is part of the TAW Player subscription. A new show previewing the new season is here.