"I DON'T know why I am doing this. I don't even like jogging." Beginning the Liverpool half marathon, I felt similarly to the bloke behind me who said that, writes JONATHAN TODD.
One reason why I am not sure about jogging is that it provides limited escapism. Playing or watching football is more immersive. For 90 minutes, life's stresses are forgotten. Or replaced by different stresses if Martin Srktel is playing.
In contrast, when jogging, I find thoughts about work and life creeping over me. My tired body doesn't need this mental battering.
Here are the 13.1 thoughts that occurred to me over the 13.1 miles of the Liverpool half marathon. I am counting this preamble as 0.1 of a thought.
First, we pass Princes Road Synagogue in Toxteth. When it was constructed in 1874, Jews were 0.8 per cent of the UK population. I know this because I finished My Promised Land, The Triumph and Tragedy of Israel by Ari Shavit the night before the half marathon. Now they are less than 0.5 per cent. "There appears to be a gradual loss of interest in Jewish life and Jewish identity in Britain," laments Shavit.
Inexplicably, Yossi Benayoun goes unmentioned but, nonetheless, it is the best book on Israel and Jewish life that I've ever read.
Second, upon entering Sefton Park, I pass Speedo Mick (above). I later explain to my wife that he goes to every Everton match dressed only in speedos. "That's a bit weird, isn't it?"
Third, my wife and I have this conversation walking through Liverpool city centre. It is much more compact than the Birmingham city centre that we live in. I suspect, other things being equal, this makes city centre regeneration easier in Liverpool than Birmingham.
Fourth, another difference between Birmingham and Liverpool: while having my four-year-old son with me has prevented me entering some Birmingham pubs, even in the middle of the day, we later lunch in a Liverpool bar in which my son is so welcome that he has an impromptu kick around with another child in the bar.
Fifth, the day before the half-marathon, I bumped into someone that I went to school with. We are on Albert Dock. "How much," I ask, "has Liverpool changed since you were a student here in the 1990s?" "Incredibly."
Sixth, I made a mistake when I entered 'J Todd' on the half-marathon's entry form. This results in spectators saying, "Keep going, Mr Todd". Which is nice but sounds a bit like the Travelodge staff addressing Alan Partridge.
There are some shouts for "Toddy" and others for "pal". Other runners, presumably having performed the wonder of completing the form correctly, receive encouragement in the form of their first name. I'm sometimes not sure whether this is Jonathan or Jon, maybe that's why the form stumped me. Flanagan can't suffer such identity crisis. He seems to know exactly who he is and why.
Seventh, my Srktel joke has greater currency after Southampton. But even during the half-marathon, I thought, "Lucas and Toure have stronger cases to be at Liverpool next season than Srktel." Sakho, Lovren and Matip are ahead of Srktel. Toure seems more of a positive, largely background influence than Srktel. Lucas feels more of an in-case-of-fire-break-glass option than Srktel — both in central defence and midfield. Gomez is certainly more of an emerging prospect than Srktel. Not sure this leaves space for Srktel. Ilori is another debate.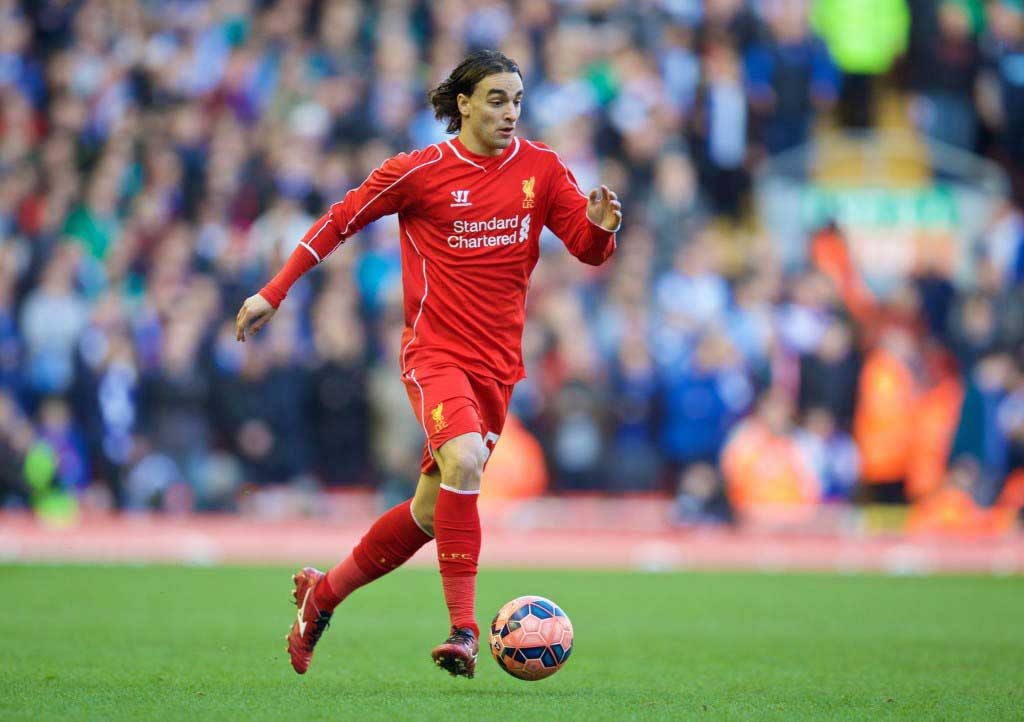 Eighth, I hope that there is room for Markovic. This time last year, Can and Markovic were similarly advanced in their Liverpool careers. Can has improved immensely under Klopp. If Markovic experienced an improvement under Klopp commensurate with Can, he would be some player.
Ninth, most Liverpool players, I feel, could survive in trophy-winning squads but few would be stand-out performers in such squads. This does not suggest a need for a vast overhaul in the summer but some significant injections of quality in key areas.
Tenth, it remains hard not to feel, in spite of a penalty save at Southampton and some better performances from Mignolet, that goalkeeper isn't one of these areas. At the same time, we shouldn't underestimate how easy an upgrade would be. Who might we attract from within the Premier League? Jack Butland? It's not obvious that he would come or is even better. I hope the solution is more apparent to those paid to spend time on behalf of Liverpool FC focused on the football beyond these shores.
Eleventh, an answer to their business task provided by the marketing managers of Vitality, the health insurance provider, is to sponsor the Liverpool half marathon, as they sponsor Bournemouth FC and have quite a presence on the advertising hoardings of other Premier League grounds. They probably think that the kinds of people who take part in half marathons and attend football matches are the kinds of people who will be attracted by their insurance products, which incentivise and monitor healthy living.
Twelfth, as our big data world evolves — expanding the parts of our lives that are measurable and thus, as McKinsey consultants insist, manageable — we'll see, I suspect, more services following Vitality and integrating the monitoring and management of personal behaviour into their service offerings. Which is progress. In the sense of making us — at least those of us with access to the technologies and the motivation to use them — physically healthier. If, arguably, a rather sinisterly invasive progress.
Thirteenth, within minutes of finishing the half marathon, Vitality has sent me a text to say that I finished in 3,816 place. I feel a bit like a lab rat.
I doubt they felt that when the Princes Road Synagogue was in its pomp. Alongside Vitality's emphasis on individual betterment, perhaps some nourishment of the collective soul must be recovered for progress to feel less hallow.
Whether or not Markovic, Mingolet and Srktel are on the pitch, many will keep looking for some version of this at Anfield next season. Making the club more Princes Road Synagogue than Vitality. No matter what the moneyballers, data crunchers and bean counters may insist.
Up the Reds.