THE rumours began to circulate on Sunday morning. I watched, listened and read as the word spread further and further but I could not allow myself to believe it until the team-sheet was published on Twitter around 1pm
Daniel Sturridge, Phil Coutinho and Roberto Firmino were starting for the Reds against Aston Villa. Starting. For Liverpool Football Club. In a real game of actual football. It had finally happened.
Then, for 90 minutes, Liverpool were on a scale from good to quite good up to very good, without ever being breathtakingly brilliant.
And still won the game 6-0.
What left most of the fans purring, however, was the potential we had seen in that front three. The potential for breathtakingly brilliant to become something of a regular occurrence once again at Anfield.
The more I thought about the potential of not just the front three, but of a large number of players in Jürgen Klopp's squad, the more it dawned on me that a lot of the good and the bad for the Reds at the moment can be traced back to that one word. Potential.
Implicit in the meaning of potential is that it is something that will manifest itself away in the future.
A player with potential today might not become good until tomorrow, or next season, or maybe never. Having a squad with potential today is not a bad thing when you're hammering Aston Villa 6-0.
However, having to wait for tomorrow becomes more of a problem when you're drawing 2-2 at home to Sunderland or being beaten three times in one season by West Ham.
That potential does not manifest itself right now, today, is in general a bad thing in football, which demands that everything single thing happen right now. Today.
Potential is bad because it is not happening right now. What potential leads to is not occurring right now and that hurts the Reds. It hurts the Reds because right now is when our potentially good, potentially very good, left back will play two out of three games like he is an absolutely loon who has only now discovered football, slamming hopeless crosses into an empty box or diving into a tackle which he then misses.
It hurts the Reds because they pay £20million for a Serbian teenager who is potentially going to be an extremely tidy player but is only growing and learning and becoming in the right now.
And when the manager decides that he is not growing or learning or becoming fast enough, he is slung out to Turkey for a season where his potential certainly cannot help him and the panic sets in that the Reds have splurged big money on a bit of a turkey (before the lad can let us know either way).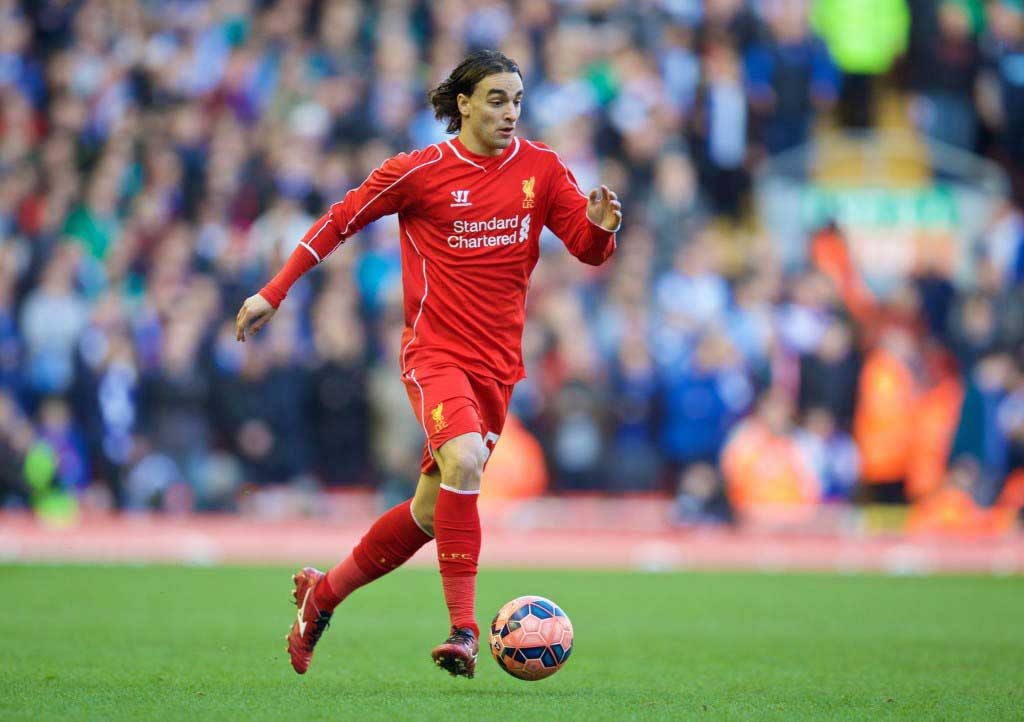 It hurts the Reds because potential is not a guarantee but it is the best that we can hope for right now. The economic reality is that only a small handful of the richest clubs can afford the finished articles, the safer transfer bets.
Everyone else, and that includes Liverpool, must take punts on potential. They sign lads barely out of their teens for big fees in the hope that they will turn out to be the real deal, the finished article. And with every risk, there is a reward but there is also the massive looming spectre of failure.
Signing a lad with bags of potential only to see it come to nothing is one of the most frustrating (and well worn) elements of being a Liverpool fan today.
It means that if a player does not turn his potential into something more concrete very quickly, the fans can get their backs up.
They can shift uncomfortably in their seats, exchange nervous glances and worry if the new lad who cost almost £30m is actually a sack of shit. It happened with Roberto Firmino. A slow start, slowed even further by injury, meant that people began muttering and whispering and wondering.
Yet, all of a sudden, a run of games where he shows he has something about him and talk is he is proving he is in the best three or four players at the club.
If potential hurts the Reds so much, why do we bother with it? What good does it do us?
Well, potential can be great. You'll see a flash from a player, it could be one pass or turn or shot. And you'll know. He has it in his locker, He has something about him. And it might take three or five or 10 games for him to do it again.
Fans will be getting on his back, you'll even have your own reservations. But in the back of your mind, you'll remember the flash.
And it will happen again. And again and again. Until the flashes are not flashes anymore and the potential has been fulfilled.
Potential is great because you can watch Emre Can impose himself on a game, run all over a midfield or sweep a low drive from the edge of the box into the net and see how he could turn into a really top-class Liverpool midfielder. You can actually see the path that his career could take.
Potential is great because you can see Jordan Henderson grow into his leadership, talking more and in better ways, bossing and organising and running his team. You can see how he can be the type of player to learn to deal with that constant pain in his heel, putting mind over matter because this is his team.
https://www.youtube.com/watch?v=m2Dz4yD9CNE
Potential is great, most of all, because you can look at a front three of Coutinho, Firmino and Sturridge and see how Liverpool can be totally transformed by it. After one game together, against an admittedly shambolic side, the Reds scored six goals.
Sturridge became the pivot that the two Brazilians needed. Everything could revolve around those three. It really has potential.
In this current Liverpool squad, there are an awful lot of "could bes". Players with potential who could be wonderful players for Liverpool Football Club.
Logic and experience tells us that most of them will not. And that we will have invested a lot of time, emotion and belief in them, only to see their potential in red unfulfilled.
And that will hurt.
Potential gives the fans hope. And it's the hope that kills you. But, after days like Sunday, hope can also sustain you.