ONE of my finest moments as a reporter involved Daniel Agger and a stare out.
I'd interviewed him before. I became conscious of the delays between question and answer that seemed to go on forever. I suspected he hoped the question might disappear if he left it long enough; that maybe I'd give up or that a sinkhole would appear in front of him and I'd get swallowed.
In the end, I asked. "You don't like doing interviews do you, Daniel?" And then, naturally, he took his time to shake his head.
On this particular occasion, I'd asked him an open question about the mood inside Liverpool during a rocky period when the manager was under pressure.
I realised it was the type of question he might not like: one directly to do with other people and one that is newsy — one that is a bit boring, in fairness.
He'd previously explained to me that he loved football — the games, the match day, the scene inside the stadium, the noise. But he did not think so positively about the baggage that came with it — expectations to act in a certain way, soundbites just to please an audience, meetings with a journalist like this one…
His pause here lasted for something like 25 seconds — an age during an interview. In the past, I'd buckled after 10, filling the awkwardness with some sort of inane observation, blurting it out. Wife and kids ok, are they?
I began to think inwardly, stopping myself.
This time, I said nothing and looked into his eyes. Arms folded, he leant back into his chair and looked into mine, blowing into his cheeks initially, releasing a familiar heavy sigh.
Silence: uneasy, horrible silence. Slowly, he began to talk. On and on he went. We had an answer. A great revealing answer, which sadly, never went to print for one reason or another.
He later explained to me that he preferred to do his talking on the pitch, reasoning with some force that supporters should judge him from what he does there. Fair enough. Fair. Enough. Got the message.
I liked Agger: the tall, strong, silent type. Had he played in more games, I'm convinced he would have been regarded as Liverpool's greatest modern defender.
There was a subtle defiance in him that many did not see because of all the injuries.
I'll never forget the sight of Fernando Torres making his debut for Chelsea against Liverpool and Agger terminating a run by using all of the weight in his body.
https://www.youtube.com/watch?v=YflS479W9SM
Torres looked at him sheepishly as if to say, "Hey, we're meant to be friends." Agger glared back. "No more, Fernando," he was probably thinking. "No more."
Agger bought a Mexican restaurant in Lark Lane in the south end of Liverpool, ran it for a couple of years and was present most Saturday nights after a game, unwinding.
A former colleague of mine was dining there once and Agger recognised him, approached, and sat chatting intelligently for a while, revealing he was not really as he seemed when away from the claustrophobia of the interview room.
Agger ran a charity, too, but maybe because Jamie Carragher and Steven Gerrard also had charities at the same time, his benevolence probably got lost somewhere.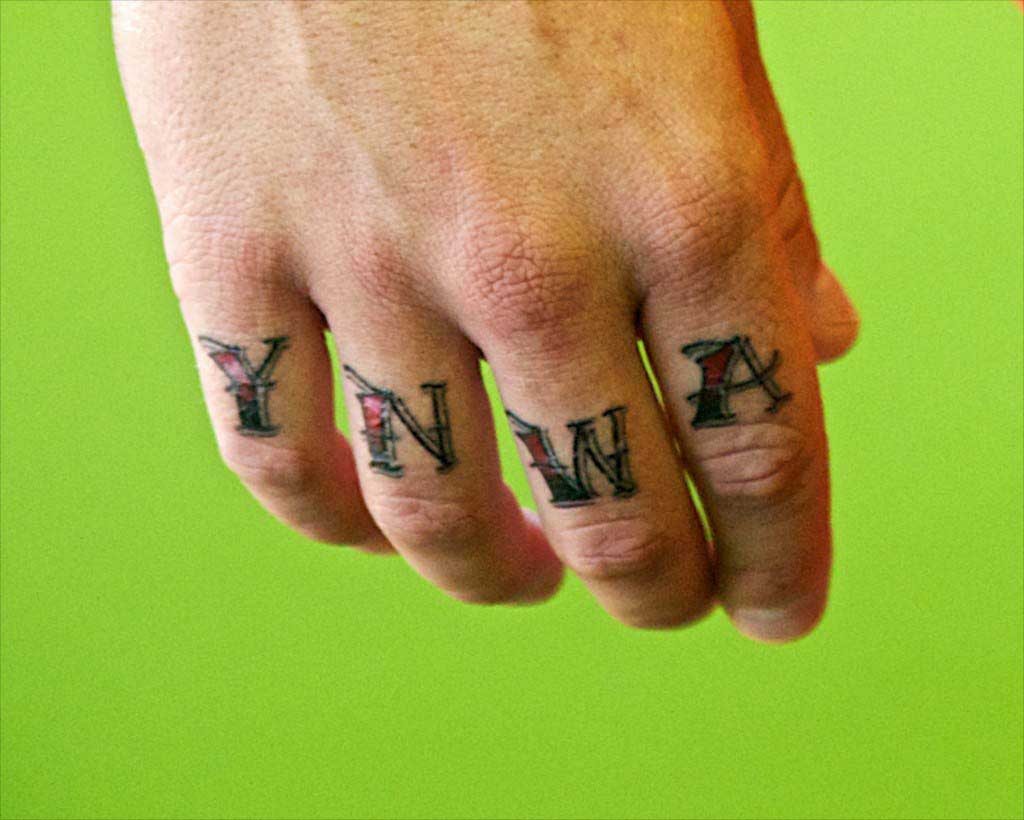 He liked tattoos and had You'll Never Walk Alone imprinted across his knuckles though he did not really have a song at Anfield.
Songs need momentum to grow in popularity and he would probably be the first to admit that he did not feature enough to justify one.
Upon being told he was allowed to leave Liverpool in 2014, he is said to have wept.
Agger could have signed for much bigger clubs but felt he owed Brondby so went back there instead. And off he toddled, fading from memory, living a relatively quiet existence in Copenhagen.
I thought of Agger for the first time in ages this week. His replacement in the team, Mamadou Sakho — a left-footed defender — filmed a video, which has gone viral. It is less than 20 seconds long but features Jon Flanagan wishing him a happy birthday. "Happy birthday, lad," Sakho responds.
By adopting an impressive Scouse accent, which should be half decent considering he's two-and-a-half years into his Liverpool career, Sakho sent the Internet spinning. 'Look, he's one of us,' someone wrote on my Twitter timeline before a barrage of similar observations appeared.
Sakho might be a thoroughly decent bloke. Like Agger I have met him before, albeit in a superficial environment where dictaphones and interpreters are involved. Sakho was different to Agger and certainly more quotable. I liked him instantly.
As footballers — and maybe it's only the way I view it — they are opposites but what they share is a willingness to help out others (Sakho has his own charity — he paints, he decorates).
They also share an unfortunate injury record, which has made it difficult for Sakho, like Agger before him, to build a momentum that will enable reasonable judgements to be cast on his ability.
It is perhaps a sign of the times that we react so giddily, though, whenever supposed "character" is displayed publicly by a footballer; that somehow, because he seems to be a better human being, it makes him a better player and therefore a better fit for Liverpool, especially when a feeling pervades amongst many that Jürgen Klopp's team is in need of some personalities.
Whenever a player goes off-message, the reaction is stupendous. There is a tendency to blame traditional forms of media for the introverted lives most footballers now lead but with the emergence of social media, everyone now has a platform to be their own critic and it has an impact on the way footballers present themselves.
One told me recently he'd given up on Twitter altogether because the abuse now travels "through the walls and into your home".
He reasoned there is a synergy between those who find time in their lives to troll people in the public eye and those who are the first to mourn a person's passing whenever the fateful day arrives.
These are strange, confusing times and everyone in some way is to blame for an environment where wider judgements are made based on mere snapshots.