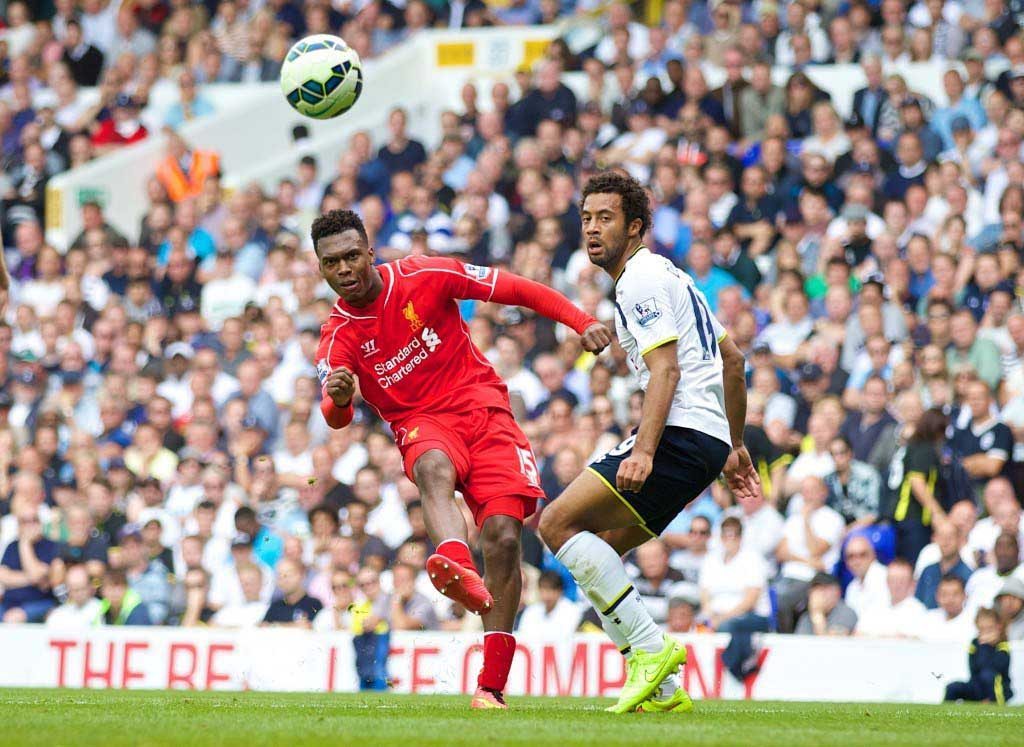 THE Daniel Sturridge v Fernando Torres cold stats are in Sturridge's favour; slightly better total goals to total appearances ratio, significantly better total goals to starts ratio. But I don't want stats.
I want to slay some dragons and move on. Torres was magnificent. He had such grace in his finishing, such a touch, such a great footballing brain. He looked the part, lovely blonde hair bobbing, a pretty face, wearing number nine. He ticked the boxes.
All of that grace, all of that touch, all of that brain — Sturridge has shown that. Sturridge has had that.
He's had that elite-level orthodoxy and then he has brought so much more to the party. Sturridge has done keepie-ups on Stoke's goal-line. Sturridge has drawn penalties at Old Trafford. Sturridge has scored a number of goals to the level of Torres against Blackburn Rovers.
Not one or two but a highlights reel of them — lobbing a keeper from 25 yards who was still in his six-yard box against West Brom, embarrassing Tim Howard, driving home against Stoke.
His all-round play has been stronger — he hasn't been fortunate enough to live his life on the shoulder as Torres was. Sturridge wants to be more involved in the game and has had to be — playing with Suarez was both a blessing and a curse.
A peak-era Steven Gerrard existed for one thing — to create for Torres. His purpose was to find Fernando, find Fernando, find Fernando. And he was good at it, too. Very good indeed.
https://www.youtube.com/watch?v=I7LGSC0DoSs
Sturridge has never truly had that for Liverpool when he has been fit. He has never had someone spend their time putting it on a plate for him. He's had to go and find his football, deep mine his goals.
And he's done it — scoring quicker and more effectively than Torres and while doing it he has been intricately involved in setting up a ton of goals for his team-mates. We see flashes of it with Philippe Coutinho, but the current Coutinho can't be 2008 Steven Gerrard.
Indeed, you can look across Torres's career and see all the high watermarks as that — Fernando Torres: the Gerrard years.
Sturridge has kept scoring whichever Liverpool team-mates he has. Kept doing the dance, kept flashing those marvellous arms, kept staring out Evertonians. He hasn't stopped putting the ball in the back of the net. He hasn't gone missing when he has been on the pitch.
But even when Torres was Liverpool's number nine with Gerrard behind him, he didn't match Sturridge — in the 08-09 season, the one everyone remembers Torres nearly firing Liverpool to the title, he only scores 14 league goals. A decent return and like Sturridge he struggled with injury. But it is still only 14. Sturridge scored 21 league goals in 13-14.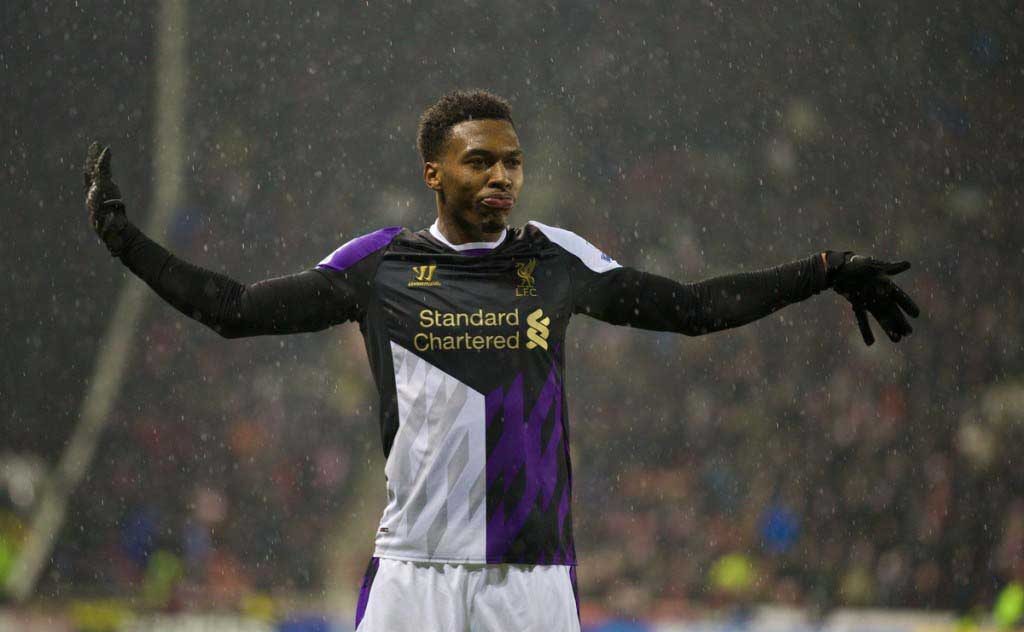 The true heroes of that 08-09 side where elsewhere. Torres was good — great, even — but his peak season for Liverpool was 07-08. That was when he was on fire.
The injuries began to take hold. The strange thing about Sturridge's injuries is that he keeps coming back and looking the part. You worry he could go Torres's way. He definitely needs to get on the pitch more. But when he is on the pitch he shows so much and defines the side.
Torres came to Liverpool and he was catalysed by Gerrard, Rafa Benitez, Dirk Kuyt, Xabi Alonso et al.
Read TAW v TIA: Changing the domestic cups – good idea or bad idea?
Sturridge came to Liverpool and was a catalyst for Luis Suarez, Raheem Sterling, Jordan Henderson, Gerrard. The signing of Sturridge saw Liverpool kick on — in 2007 Fernando Torres joined a side that had played in two Champions League Finals in three seasons.
He was coming as the final bit of the jigsaw. Sturridge made the picture on the box begin to make sense.
Vote Sturridge. Live in the now. Do the arms.