I WAS told by my lecturer when studying journalism in Sheffield that it is inappropriate to start any article with a question, but the theme of the unfathomable will run here and I'm not in the mood for travelling around the houses to cross the road. So, is it safe to mention the role of the transfer committee again yet?
I have written in this column before about the way that Liverpool operates like any other business, where lanyard-wearing middle managers reign, accountability is blurred, while self-justification and fiefdoms usually end up trampling over the search for a greater good, in this case a one-club mentality that should be, as is so often is said on The Anfield Wrap: "When The Reds Win, We All Win."
Jürgen Klopp has claimed publicly that he does not need to buy anyone in January. And yet, Liverpool will sign Marko Grujić next month before loaning him back to Red Star Belgrade immediately.
Grujić is a Serbian central midfielder and naturally, as far as the geography is concerned, it has been advertised that he comes on the recommendation of Klopp's Bosnian assistant, Zeljko Buvac.
None of what follows might appear to matter if Grujić proves himself to be at the standard of a Liverpool player, of course; whatever that constitutes these days.
Liverpool, indeed, is a club with a structure that invites questions, rather than one that provides clear answers, so — again — does the decision to sign Grujić render the opinion of the committee irrelevant? Or did they have a role in his recruitment as well?
Alternatively, their approach in the workplace might be one where it is considered wiser to be seen as doing something rather than nothing at all.
Will Grujić's arrival prompt the committee to shove one of their suggestions in front of Mike Gordon or Ian Ayre?
It would be generous to describe the attitude of the Liverpool team in the weekend's chastising at Watford as feeble and Klopp must take responsibility for that because he had all week to prepare them.
Yet the craven performance leads to another poser, related to Grujić. What does it mean for a prospect from the academy like Jordan Rossiter? Someone who plays in the same position as him; someone who with reasonable time, would surely be able to harness what passion is left on the terraces and plant it on the pitch?
Will Rossiter be pushed in the same way as Grujić even though the people that brought him are not employed by Liverpool any more and, considering the club has not made the same financial investment on transfer fees on him as they have in Grujić?
Given they are close in age as well, unless Klopp is really bold in his selection policy, is it fair to assume that 19-year-old Grujić will be included first and at the expense of Rossiter who, wages and signing on fees aside, cost nothing?
Klopp would have chosen Rossiter more often had the 18 year old not sustained an injury while on international duty with England when he played three games in five days. Yet negotiations over his contract began long before and they have still not been resolved.
Is Rossiter's loyalty being taken for granted in a similar way Jamie Carragher's was, when he was not offered a pay increase while others were after becoming a Champions League winner?
Two years later, while negotiations for four other players' contracts were dealt with first, Carragher's was left until last because the manager in charge thought he would not be tempted to go elsewhere because Liverpool was his home.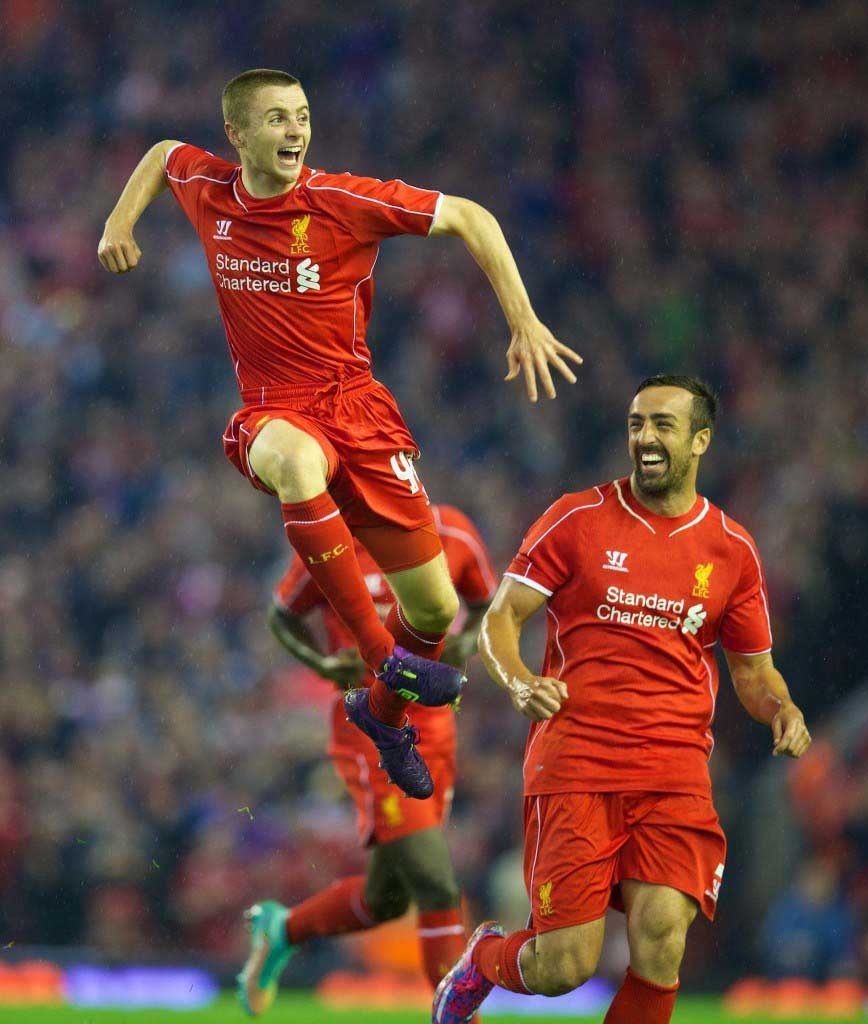 Jon Flanagan is another local player with an uncertain future. His situation is made more complex by the knee injury, which has kept him out of action for the past 18 months. Liverpool cannot wait forever for him to recover but again, is his passion being taken advantage of?  Had Liverpool invested millions of pounds in bringing Flanagan to Anfield, he would know where he stands by now.
Flanagan has played in 42 games for Liverpool. That his record is superior to any other academy graduate making his debut since Kirkby was granted elite status in 1999 is damning and makes you consider why they bother trying at all. Is it any wonder that Steven Gerrard's cousin Bobby Duncan, a centre forward, plays for Manchester City rather than Liverpool?
There is a temptation to believe that players simply have not been good enough, overlooking the fact Liverpool have had six managers in that period, with nearly as many different academy directors taking governance, not to mention dozens upon dozens of coaches that have come and gone. Statistics like Liverpool's and Flanagan's are the offshoot of too much change, too many ideas; too many controlling influences trying to prove themselves with ultimately, too little time to do it.
Similarly, Liverpool has become a place where the very best players do not stick around for very long. Fenway Sports Group's approach of buying them young and trying to sell when the market value is at its maximum fails because supporters, and indeed players, have realised Liverpool is merely a stepping-stone on the journey rather than the destination.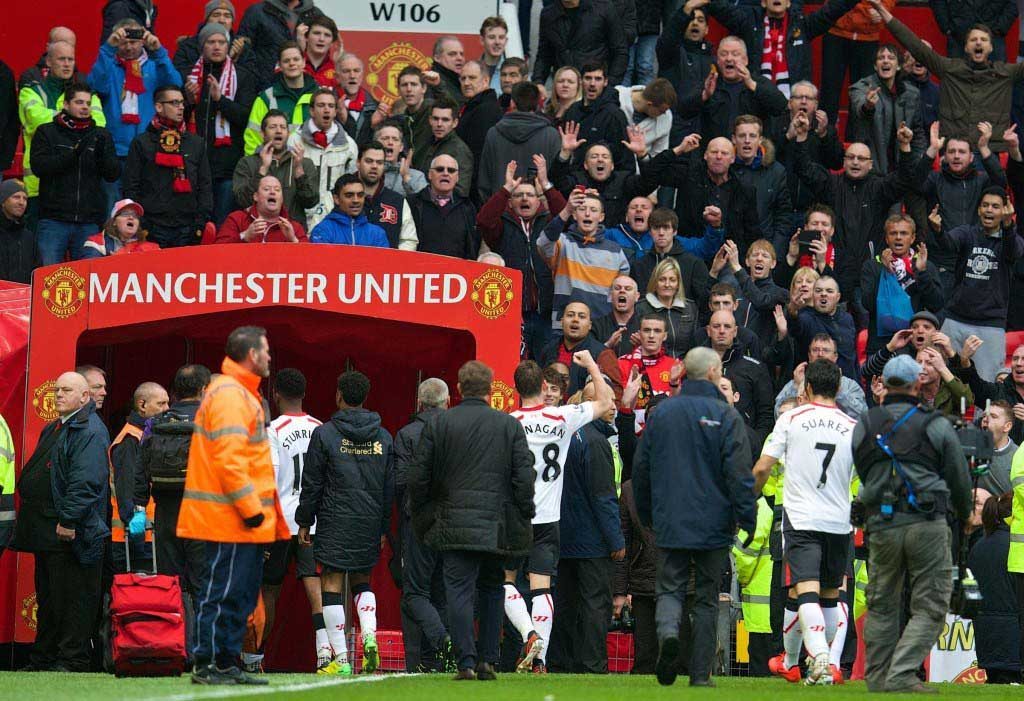 Martin Skrtel was substituted when the going got tough against Watford. Along with Lucas, they are are the closest figures that Liverpool have to club-men: those with a feeling for the city; players who will not move unless they are pushed out of the door.
Liverpool do not have a leader with a bit of nasty.
Meanwhile, Rossiter's agent been contacted by at least two other Premier League clubs as well as one from abroad over the last few months.
I remember watching his debut for Liverpool's Under-21s against Southampton two years ago. With 20 minutes of the game gone, the referee began negotiating with him over contentious decisions, asking him to help because his voice could be heard over the rest. Rossiter was 16 and the youngest player on show by some distance. Apparently, the following week he told Patrick Vieira where to go when the French legend complained during Liverpool's victory at Manchester City.
If Rossiter departs Anfield next summer, Liverpool will have lost a player who has genuine potential to appeal to the senses.
[rpfc_recent_posts_from_category meta="true"]
Pics: Propaganda-Photo–David Rawcliffe
Like The Anfield Wrap on Facebook