SO we were invited to the launch of Football Manager 2016 at the National Football Museum in Manchester. The museum itself is a disgrace by the way. Wall-to-wall Manchester United with some vague mention of Liverpool winning five European Cups somewhere at the back.
But the night was great. As is Footy Manager. Although, to be honest, I've banned myself from it now, having lost (I haven't got the heart to say "wasted") far too much of my life trying to win back-to-back league titles with Liverpool or promotions to the Premier League for lowly non-league clubs.
The turning point was hosting a party in my house, but sneaking upstairs to play a Champions League semi final, even though there was alcohol, friends and real-life actual girls that should have had my full attention. I hid my discs away soon after, and have been scared to buy a new copy since.
However, loads of you are still piling hours and days of your life into the most addictive computer game ever made. We were given three copies to give away, so we asked our subscriber mailing list to give us their stories of Football Manager addiction, with the best ones winning the games. The responses were so good we couldn't resist sharing them on here.
Do let us know your similar stories in the comments below. To protect the innocent, we have just used the individual's initials.
HEAR WE GO, HEAR WE GO, HEAR WE GO…
CR: "At my old job, as an IT Specialist, I asked my employers to move me to an end desk away from my colleague's due to "hearing issues". I am deaf in one ear, which my colleagues know, but I told them I was struggling to hear people on the phone due to how loud they all were throughout the day. I also requested a privacy screen to sit at my new location, so no-one could see my second screen, due to the "often sensitive and confidential employee and client" information I would receive.
"In truth, I just wanted to play FM all day without anyone knowing. So I was now sitting alone, no-one able to see my screen and playing FM in peace throughout the day. As a girl, I don't think anyone suspected!
"Always Liverpool and always restarting a game if I lost to United or the Bitters! Up the Reds!"
PRACTICE MAKES…
NC: "Please give me the new Football Manager. I'm so bad at it that it only took me 10 years to have the Reds playing in the Conference (2014-2024). I need the practice."
OH BROTHER…
CH: "Me and my brother always play a multi-player game. First one to win the Champions League wins. We used to start as low as possible but this one season we started off in the Premier League. I was the Reds and he was the scum bags Man U! (Yeah I know, cunt).
"My season didn't get off to a great start losing to my under 21s in a pre-season friendly (I should have walked then!). The situation didn't get much better and after a couple of months I was shown the door, tough managing Liverpool ya know! My brother meanwhile was comfortably in the top four and cruising.
"After a few months in the wilderness I managed to get a job with my home town Plymouth Argyle. Bottom of League Two and no money, the best I could do that season was to finish mid-table. The next two seasons I managed back-to-back promotions and won the Johnstone Paint Trophy!
"My brother at this stage was still playing Champions League football with Man U but still hadn't won a trophy. 1-0 to me. 'JPT is shite, though,' according to my bro. 'Still been to Wembley more times than you, though,' was my reply.
"Three seasons in the Championship and I won promotion to the promised land via the play-offs! First game of the season in the Premier League ever for Argyle was against the Champions Man U, my brother. I won 1-0 with a 90th-minute penalty (what a time to be alive).
"First season wasn't great but I still managed to avoid relegation. Quite a few seasons later my brother still hadn't won the Champions League. I managed to squeeze into a Champions League spot with Steven Gerrard my assistant manager.
"With my brother getting knocked out of the group stage, I was still in the competition with a tricky tie against Barcelona. With a 4-4 aggregate score, it went to pens. I won it 5-4 and never looked back beating Wayne Rooney's Inter Milan in the final.
"Glorious….".
BACK TO THE FUTURE…
MP: "I swear to God, I'm still playing LMA manager 2007 and it might be time for an upgrade. Although I do enjoy how they thought the footballing world would play out in my current game: Freddy Adu is naturally the best striker the world has ever seen, but plays for Charlton in The Championship.
"Meanwhile, Anthony Vanden Borre is the best right back ever to grace the game. Luis Suarez is the epitome of a journeyman striker, languishing in some Mexican divison during his prime years. Brazilian Adriano is still brilliant, not retired at 28 like in real life. José Antonio Reyes has been the top Premier League scorer for longer than time itself.
"So yeah, FM2016 would be sweet."
CONTINENTAL TILT…
AS: "I've been playing this game for years, but probably a prouder achievement is leading the mighty Southport FC to a European trophy 11 years into my managerial reign. A true force within European football.
"I have since been to watch Southport maybe 10-12 times, trying in vain to have conversations with regulars about players they had four years ago that faded into oblivion — and then bumped into one of those players' dads! For the life of me I cant remember the name, but he must have been hugely bemused as I listed his vital role in our promotion to League One."
PEACE, LAND, BALABANOV…
JR: "Regarding Football Manager, I'd like to take you back to 2001-02 Barclays Premier League Manager, if I may. Some may not have realised that there was a secret player called Balabanov, who played for some obscure Russian team you will not have heard of. Probably a glitch in the game (Rated 99 for everything). Anyway, when times were tough, and if you had 10 minutes to kill, you were able to watch the full 90-minute game on a graphics card that would make FIFA 99 look unbelievable. As a manager you were able to shout instructions to the players, be it "Pass", "Shoot" or "Tackle".
I'm not sure that many people knew of Balabanov but for a mere £36.5million you had a central defender on your hands that would not only shoot on sight but would shoot every time you pressed 'Control S'. Guaranteed corner, goal probably one in five. When you need a goal in the Champions League quarter final I'm sure you will forgive me for using this to my advantage.
So yeah, Balabanov, would love to know how many people know about him and why he even existed? There's my story. Addicted to success. By the way, my Liverpool team back then: Buffon, Carragher, Hyypia, Balabanov, Gerrard (RB), Hamann, Murphy, Thompson, Owen, Fowler, Heskey.
It would be an honour to receive a code for access to the new one. Since the missus and I got the mortgage life has been a bit of a drag and this would be a great excuse to have some "me time". By "me time" I mean a weekend of football manager in my pants."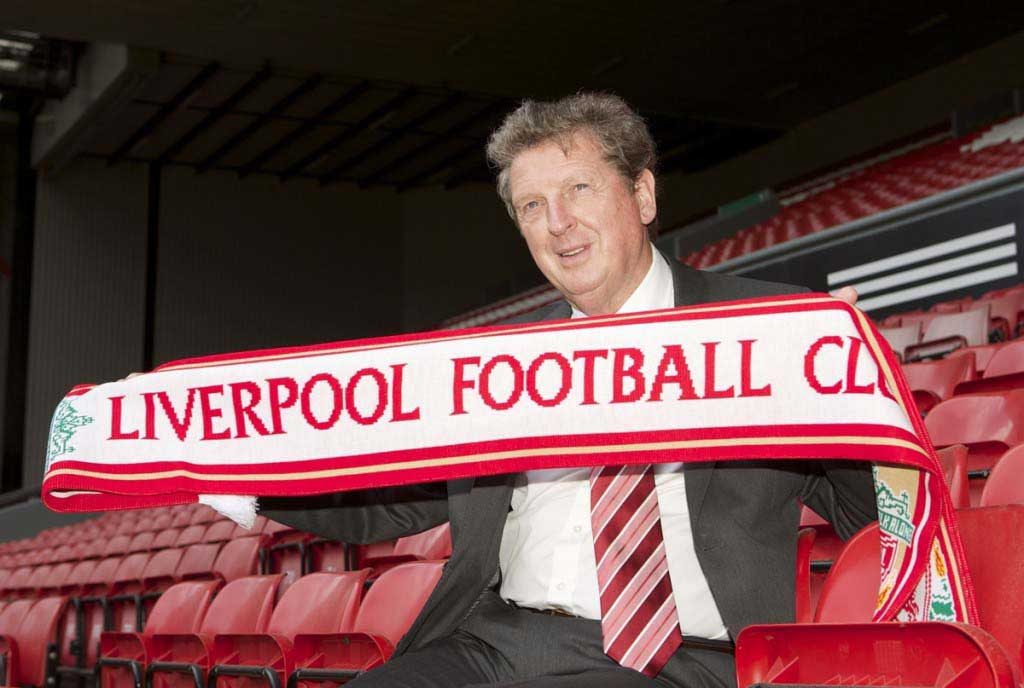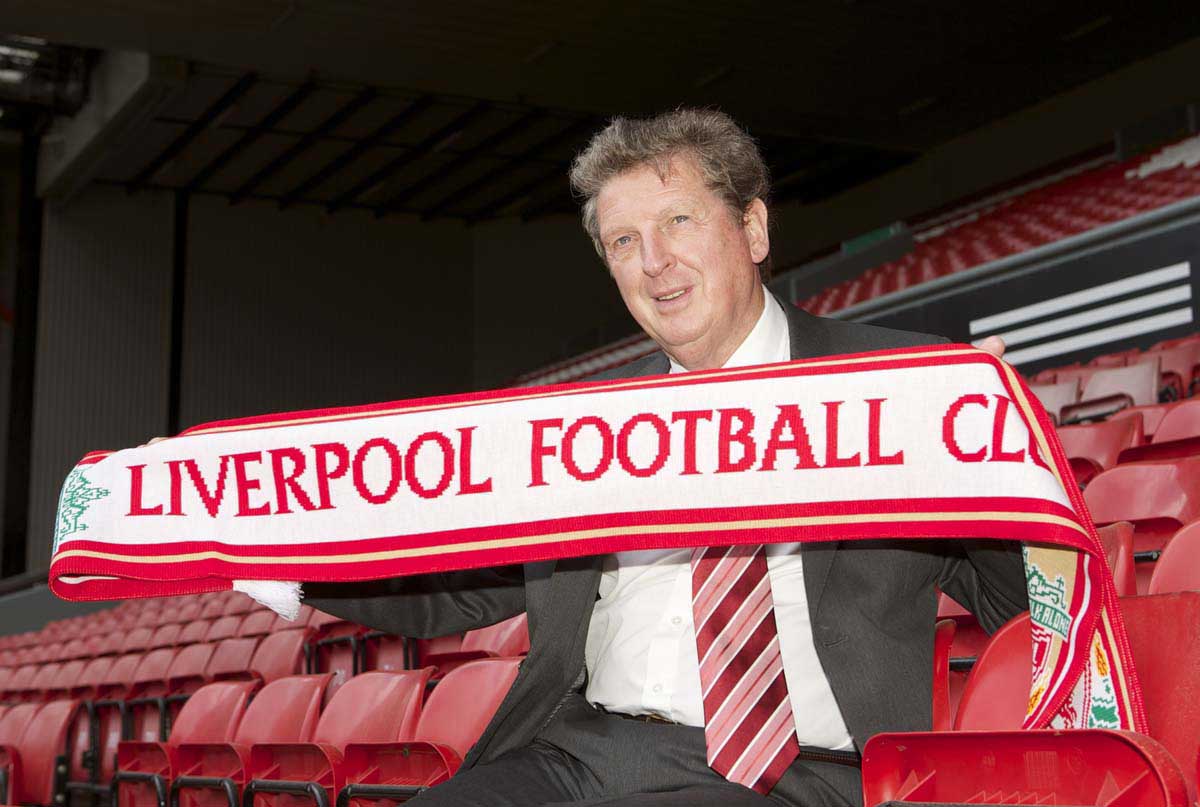 ESCAPE FROM THE HODGE
PD: "The game I took most seriously was when I got Football Manager 2011, bought while Liverpool where in the depths of Hodge and football had stopped being fun. FM became a refuge for me, my team being local lads Tranmere in League 1. But it wasn't as easy as predicted and a harsh sacking after 1 and a half seasons left me wondering whether football just wasn't for me.
Then came the Southampton calling, sacking Alan Pardew after successive failed promotions, it was like love at first sight. Double promotions lead The Saints back to the promised land and my main man being captain Morgan Schneiderlin, for whom I would sing "Schneider-eider-line, Schneider-eider-line, Schneider-eider-line, Schneider-eider-line" over and over until I drove my parents mental.
Once in the promised land, I secured the signing of a young lad from Everton on a Bosman, a regen called Ben Noone. A rough first season meant we scraped survival along with a League Cup win, giving the fans long-awaited trophies, but then after an after an FA Cup victory the season after something miraculous happened and in the 2015-16 season we went all the way to Europa League Final, only to be defeated at the final hurdle.
The season after came a Premier League title. I had taken Southampton to the top of the English game, but I wasn't finished there and the season after that Ben Noone was finally at top of his game and years of faith paid off, scoring the winner, in yes, the European Cup Final. Now what would be awaiting Southampton now, sustained European Success? PD to become the greatest manager in the history of the game?
Sadly we'll never know and it's all thanks to my sister shutting down my laptop during a save, the game was corrupted and left me heartbroken, what was I supposed to do with my life?
No more Ben Noone, Morgan Schneiderlin or the Southampton crowd singing my name? I've played each of the Football Manager games since and probably will continue to do so, but will it ever be the same? Can't imagine so."
FAMILY AFFAIR
JK: "Was well pleased to see my cousin in the West Ham youth team back in the first ever FM in 92. Always my first signing whichever club I was at, even though he was shite!"
MORNING GLORY
KJ: "When I was about 12 or 13, my mate and I were hooked on FM and played all day, into the evening, through the night. We thought we'd finally go to sleep at what we thought was 1am…. but when we heard the birds outside and saw it was getting light we realised my clock had stopped and it was actually 6am! A solid 15-hour straight stint. Rather than regret this, I see it as an achievement!"
WHO ARE DEY?
JP: "My first interaction with the game was Champ Man 97/98 when I was four or five and my brother was 11/12 and I'd take my little chair, plonk down next to him on the old PC and watch him for hours. I eventually got the game installed on my computer and remember being in tears when I realised it didn't have the updated squads on (was around 1999/2000 by this time).
"But I suppose my best addiction story was probably around FM2008 when it's pretty much all we'd talk about at school. I'd taken Accrington Stanley to the brink of the Champions League final (in 20 years…) and none of the lads believed me so, (this was in the time before I had a mobile) I'd printed out the screen grabs and took them to school, found the lads and just slammed them on the table, "there y'go, lads" and walked off like billy big bollocks."
WIN, LOSE OR SNORE?
AJ: "I had a decent game going couple of years ago. Started as the Reds but got sacked (gutted). Ended up at Leicester in the Championship, bottom of the league with 15 to go, finished top half then promoted season after. Stayed up in the Prem and ended up at Spurs after 'Arry got his dream job with England. Won the league a couple of times and a couple of Champs League finals in four years. Anyway, at Spurs I was desperate to sell Lennon, he wouldn't go, and it must have got to me so much. My missus founded me shouting out at night in my sleep: "Fuck off, Lennon you twat, just fuckin' leave will you!"
HOURS ABOUT THAT THEN?
DR: "I'm not even sure I *WANT* to win a free copy of 2016….

"I won the Premier League with Crewe, turned Athletic Bilbao into world-beaters. Won the World Cup with England and retained the Champions League three times running with Fiorentina. Enough said ?!"
BLUE MONDAY
EMc: "It was the day before my GCSE RE exam. I woke up about 8:30am with the intention of getting straight to a day's studying. I opened up the laptop, however, the road to hell is paved with good intentions and half two came round when my mum unexpectedly came home from work to find me still not having left bed yet. Faced with the ignominy of the situation, I decided to let on to my parents that I was watching porn instead."
Have you got any mad Footie Manager stories? Let us know on the comments section.
* We've been shortlisted for Podcast of the Year by the Football Supporters' Federation. Please vote for us here! Don't let Alan Davies win!*
[rpfc_recent_posts_from_category meta="true"]
Like The Anfield Wrap on Facebook