AFTER news this week that the percentage of home-grown players in Premier League squads has reached a new low, this week's TAW Unwrapped show asks: What should we expect from Liverpool's Academy?
To accompany the debate on the show, The Anfield Wrap's GLENN PRICE spoke to TIM LEES, a former Liverpool, Wigan and Watford academy coach.
————
TAW: Thanks for joining us, Tim. So, what should the aim of an academy be?
TIM LEES: It's different depending on what club you're at. I've worked for three different clubs and at each one the aim of the academy was different.
For example if I'm working for a category three academy (the categories have implications on number of staff, and whether staff are full-time or part-time), category three clubs in general, as much as they want to produce players for the first team, given the compensation under the Elite Player Performance Plan rules (EPPP) a lot of players now will leave before 16. So any player from the age of nine to 16 who looks like an outstanding talent, as you know, will be purchased by a category one club.
A category one club will send scouts out to category two and three games on a weekly basis and they're looking for the best talent. If I'm at somewhere like Wigan, for example, we might lose our best players between the ages of nine to 16. So if we're judged on how many players we produce for the first team, then it's not going to be that high. We don't know how good those players that leave could have been and they might have gone on to represent other club's first team.
The business model for smaller clubs can either be: can we produce a player for the first team? Or can we produce a player that produces a profit for the academy? Ultimately, the academy will be judged on how many players they produce, whether that's a player getting in the first team or getting sold.
In four years at Wigan, we had four players sold and that probably amounted to around £20,000 minimum. The way they look at it is, 'we've got a kid at nine, by the time he gets into the first team the management structure at that club could be elsewhere', or they'll look at it and go 'we can't guarantee that this nine year old will play first team, so if someone is offering us £5,000 now we can take that and reinvest it elsewhere in the club'. That usually goes into the first team.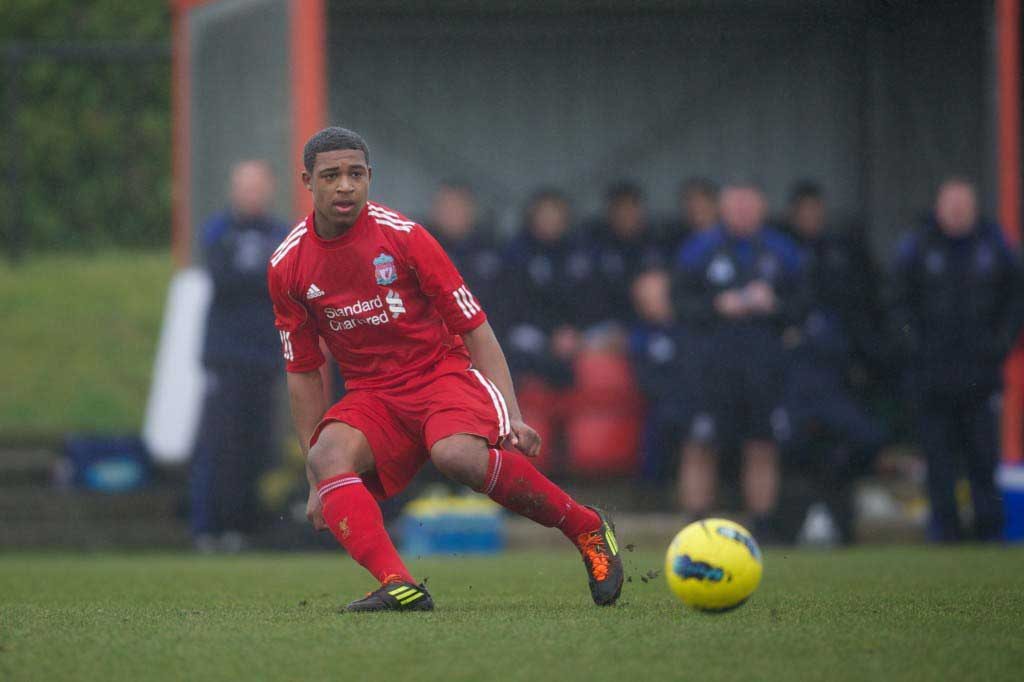 In terms of Liverpool, I can only speak from my experiences with the new regime, which came in a couple of years ago under Alex Inglethorpe. Their philosophy is very much to produce players for the first team. To produce an elite individual player who is going to be able to compete in the Champions League, that's the aim of Liverpool's academy.
TAW: What do most first-team managers want from the academies?
TL: It depends on the manager. I've worked under some managers who have come down to the academy and want to play a big part. Some have a vision and even bring in their own staff to put their own imprint on it. But I've worked with some managers who couldn't even tell you the postcode of the academy.
It's difficult because I look at it from a development point of view, so I'm about developing players in the long term. But if you're a manager you could have six bad games and you're out of a job.
You can spend all your time and energy on developing the academy but then all that time really has to be spent on the first team because that's where you're ultimately judged.
It's alright as a manager setting up a great academy that's going to produce players long term but you're probably not going to be there. I think the bosses who have an academy vision for the long term are the ones that have been successful for a while and have some time to plan for the future.
TAW: Given the talent in first teams, and the financial resources of many clubs, what would you say is realistic expectation of an academy?
TL: I've seen it from different perspectives. If you look at Wigan, when they were in the Premier League they had players that were trying to get into the first team and some of them couldn't get into the Under-21s. Two years later, some of those players who were on the verge of getting released are starting every week.
But if you take Bournemouth or Watford, for example, players that were in the under-18s when they were in the Championship were training with the first-team regularly but now it's a completely different profile they are working towards because they're in the Premier League. All of sudden, these players who had a chance are now having to go out on loan and are finding it difficult to break through.
At Liverpool, their aim is to produce a Champions League player. You look at the players that have come through the ranks at Liverpool recently; Raheem Sterling and Jordon Ibe, they were bought.
The process now in place at Liverpool is definitely one to produce players in the long-term. But to see the fruits of a programme that has kids in at nine years old you're waiting a long, long time. It will produce players, though.
TAW: Do you try and nurture a superstar or do you try to find solid players who can do a job in the first team, instead of spending money on back up squad players? What are the priorities?
TL: Again, it depends on the club. For example, a lower-league club might have a remit to get eight scholars through from their under-16s. They look at it as a numbers game, a business model, and then look to bring in players released from other clubs.
But for a club like Liverpool, as much as they'll want to bring as many players as possible, it's based on criteria — does this player have the potential to be a Champions League player? I think their aim is to produce a game-changing type player rather than just getting numbers through. It's less of a numbers game at the top clubs.
TAW: Football is a ruthless business, even at youth level, and most of the academy players won't make it at Liverpool. With this in mind, are you trying to produce good footballers in general rather than focussing on the goal of appearing for the first team?
TL: Players at category one clubs live at the football club. For example, with the day-release programme (which combines education and academy work) some kids will have three sessions a night then two day releases, as well as a Saturday session and a Sunday game. Some of them are at clubs five days a week from the age of nine. I think there's a massively responsibility to produce players, but also you have to always look for long-term potential.
There are going to be a lot of players that won't make it, so their exit route is really important because you know that 90 per cent of the players aren't even going to make it to scholarship age.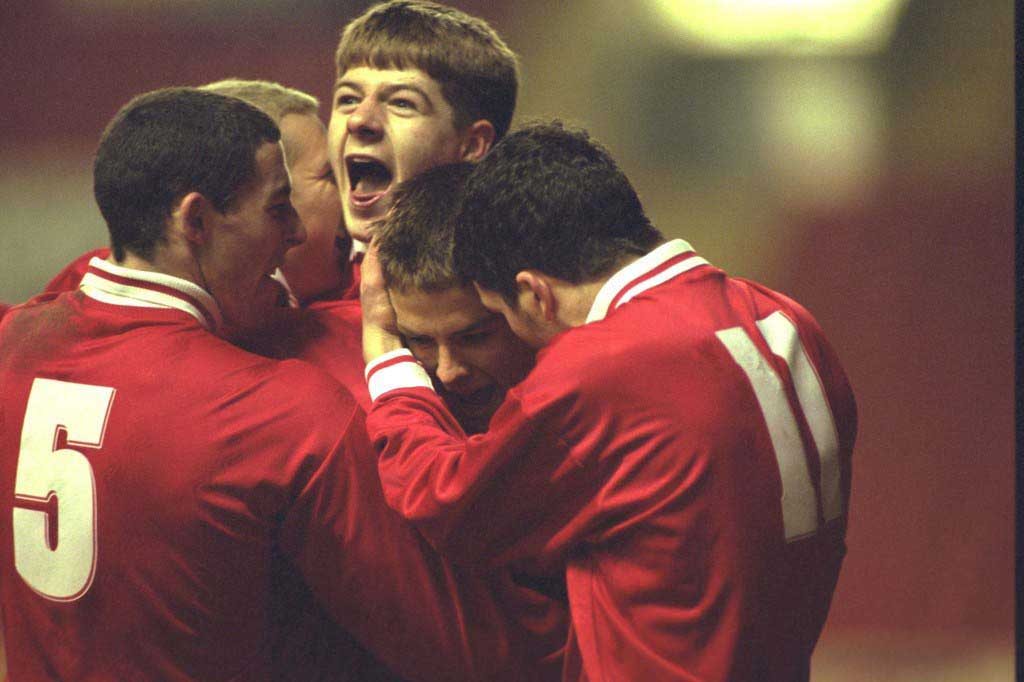 TAW: What is that exit route then and what's done to help that unfortunate percentage?
Liverpool are excellent at it, other clubs not so — it'll just be "sorry, you're not good enough" and then they've got to find their own club. Then they end up drinking at 18 and falling out of the game.
Liverpool has a great structure in place. The education officer there will tell them at the first opportunity whether they think they're going to get a scholarship and will give them every opportunity to find another club.
They actively use the network they've got and phone clubs. Ninety-nine per cent of players who leave Liverpool below 16 will at least have a trial at another club. Quite a high percentage of them will go on to sign scholarships with other clubs.
Others who get released at 18 and can't find another club look to get scholarships in the US and go down the university route. Liverpool is genuinely one of the best clubs I've seen at setting up exit-routes for players who are released.
I've seen a lot of kids fall out of the game and you're in a restaurant and you bump into them and say "what are you up to now?" Some of them are not even playing football anymore. It's very sad to see. It was quite refreshing when I first came to Liverpool just to see how much they look after the players.
Obviously, that's a lot easier when you're released from Liverpool because they pretty much take their pick with Championship clubs and down. Whereas if you're getting released from a lower league club, it's hard to find a club.
But it's important because you're shaping people's lives, you're with them for so many hours and you influence them off the pitch. You do have a huge responsibility.
https://www.youtube.com/watch?v=JWNjKitEa7Y
TAW: What's your take on loan moves for youngsters, given the number of players clubs like Liverpool and Chelsea have out on loan?
TL: People have different view on this. The negative side is that players can go out loan and get demotivated because they're not really playing. I know some players out on loan who can't even get into the first-team squad.
But the counter argument is the likes of Jordon Ibe — players where loan moves have been instrumental in development. If you're playing Under-18 or 21 football, the result doesn't really matter that much but if you go on loan to a club where the result really matters, the crowd are on your back and it's gone from being nice and looking towards the long-term to a lot of bad language and the need to produce.
As bad as it sounds, that's part of the development for young players.
TAW: It's a hot topic because of successes with youth development in Germany and Spain — what's going wrong at the academy level in England?
TL:  Some clubs just get some ex-professionals in who haven't really studied the game, have no real interest in developing players, who are stuck in a game that was happening 20 years ago. They'll be playing 4-4-2, hit the front-men early, as soon as you play it out from the back and there's any sort of mistake then you abandon your principles. There's a lot more of that going on than I think the common person not involved in academy football realises.
TAW: But on the flip side, I've no doubt that academies are doing some things right?
TL: If you look at Liverpool, who have somebody at the top, who's very good at what they do and works incessantly to instil a top philosophy, culture, environment, coaching programme and methodology, that will produce players.
A lot of academies, especially low down, have part-time coaches who have been working all day and go straight to the academy and plan session son the way over. It means that you can have one philosophy at one age group but then you can move up an age group and it's completely different.
The detail that goes on at Liverpool is unbelievable. They'll play a game on the Sunday and by the time they come in on the Monday, a player will go into the room and press play on a computer and they've got clips from the game the day before of the four seconds before and after they've received the ball.
That means they can analyse how they're receiving the ball, the opposition, decisions, and then what they did after that and how they can improve that. They'll then sit down with analysts and coaches individually to go through that. That level of detail isn't going on 99 per cent of other clubs.
* We've been shortlisted for Podcast of the Year by the Football Supporters' Federation. Please vote for us here! Don't let Alan Davies win!*
[rpfc_recent_posts_from_category meta="true"]
Pics: David Rawcliffe-Propaganda-Photo
Like The Anfield Wrap on Facebook