A FEW years ago, I interviewed a young academy coach who worked for a football club in the north west of England. Immediately before our meeting, he had trained players aged 16 and under in an outdoor session and despite the rain, the first detail that struck me was his dry tracksuit with silver embossed initials: making clear exactly who he was. And then there were his polished boots beside his neatly-presented desk, resting there decidedly un-muddied.
On introduction, he shook my hand earnestly; ringing through to the receptionist who promptly arrived presenting a pot of tea. With constant, if slightly unnerving, eye contact throughout the next half an hour, I spent a great deal of the time being sold his football philosophy; one that if absolutely believed, would surely last throughout the ages.
I enjoyed the coach's company and found the insight into his working world incredibly revealing. I didn't need to ask many questions because he was always speaking and the detail was largely fascinating.
It was as if his whole career — life even — was already mapped out – in his mind at least anyway. Conclusions had already been set and I reasoned inwardly, as he rattled on, that he was a product of his environment; that academy coaches find themselves in a place where survival rates of employment are just as precarious as they are with the first team. So they always have to be thinking about the next big thing.
He told me without blinking that there were certain players under his tutelage that would become professional footballers. The players in question were 13 years old.
I left wondering what the future must hold for the rest of the kids, the ones he didn't mention by name. If minds were made up at 13 and the chosen ones were being pushed with such conviction, it seemed like there was little room for oversight. Would an oversight even want to be proven?
After driving home, I concluded, not for the first time, that football clubs are like any other working places: that so many want to justify their own existence by making decisions, which rather than progress the business, occasionally progress their own interests instead and only end up interfering with everyone else's hopes and plans.
I realised that football is not the exact science that it sometimes claims to be. I am sure that great players will prove themselves to be great merely because they are great from an early age. But what about those whose talents are revealed a bit later when a natural mental maturity arrives — something that is more difficult to predict, particularly if you are under pressure or are just not very perceptive?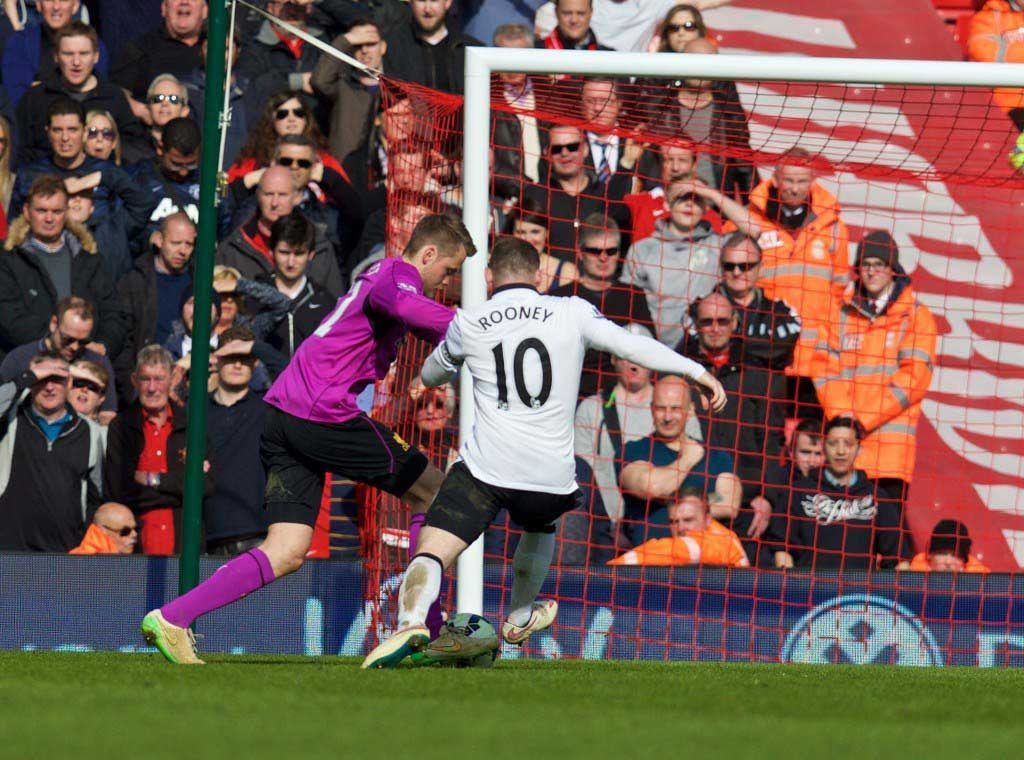 The quest for perfection from an early age has been draining for the game and its happiness. When Wayne Rooney exploded onto the first team scene at 16 by scoring a wonderful goal against Arsenal in 2002, a light switch appeared to go off in the way clubs recruit the youngest players.
Rooney was a phenomenon so there must be more of his types out there. Nets were cast across Britain. Suddenly, Liverpool were close to signing Cherno Samba, who at 13 years old scored 132 goals in 32 games for his youth side in Blackheath. Millwall, his club, valued him at £3million and Liverpool, as well as Manchester United, offered only £2m and with that, the pursuit was over. Whether or not Samba had the ability in the first place is up for debate but the experience is said to have scarred him and his professional career was over at the age of 27 having had enough of playing in the Norwegian third division.
What followed next, in 2004, was a breakthrough season for Cesc Fabregas at Arsenal — the 16-year-old Catalonian midfielder taken away from Barcelona. Premier League clubs — including Liverpool — reacted by trying to repeat the trick and millions of pounds were spent on the recruitment of young foreign talent.
At Liverpool, the investment was spread across more than a dozen players and it was a hopeful rather than a convincing approach.
Since then — and focusing completely on Liverpool now — the club has had five different figureheads running the academy: Steve Heighway, Piet Hamberg, Pep Segura, Frank McParland (below with John Henry in 2012) and currently, Alex Inglethorpe. Underneath them, there has been vast change too: with staff (including coaches) coming and going so regularly, it would be understandable if you believed Kirkby to be a call centre with zero hour working contracts.
The academy exists because it is supposed to develop players yet the flux has left them without the guidance they need. For example, can someone brought in at 15 by McParland expect to be pushed further by any of his successors?
Can someone like tough-tackling midfielder Michael Roberts — who was brought to Liverpool at 16 from Tranmere Rovers in the months after Heighway's departure in 2007 — really expect to progress when there are three revolutions of academy control until the point he is let go in 2012?
His stay must surely have been confusing and it would have been understandable if he was disappointed by the lack of consistent supervision.
It is possible that this background explains why Jürgen Klopp is currently in the process of inviting many of Liverpool's young players out on loan — even at the lowest levels of professional football — back to Melwood to train. It is right that he wants to make decisions based on what he sees at this moment because it is possible that someone, somewhere, has missed something
He has a history of seeing what others do not. Klopp was watching Borussia Dortmund's second team play Mainz's second team in 2012 when he liked the look of Erik Durm charging about up front, Durm being a 20-year-old with a modest goalscoring record and seemingly set for a career in the lower leagues.
Klopp told Dortmund's board that his recruitment was imperative even though he wasn't quite sure precisely of the player's qualities. Twelve months later, Klopp called Durm into his office where he told him of good news: he would become a Bundesliga player; and then bad news: it would be as a left back.
That Durm now has a World Cup winners' medal at the age of 23 suggests all is not lost for those who were left on the fringes, for whatever the reasons, by previous regimes.
*We've been shortlisted for Podcast of the Year by the Football Supporters' Federation. Please vote for us here! Don't let Alan Davies win!*
[rpfc_recent_posts_from_category meta="true"]
Pics: David Rawcliffe-Propaganda-Photo
Like The Anfield Wrap on Facebook