As TAW Unwrapped examines what we've seen from Klopp so far, we take an in-depth look at some of LFC's future attacking options.  Here's Neil Docking's take.
IN THE wake of a barren 2014/15, The Anfield Wrap's Neil Atkinson spent the summer urging Liverpool's transfer committee to prioritise one commodity above all else — goals.
Buy goals. Buy goals. Just buy bloody goals. That was his mantra. It was one many fans shared.
After a frustrating season in which the Reds' strikers scored a paltry eight times in the league – Daniel Sturridge (4), Ricky Lambert (2), Mario Balotelli (1) and Fabio Borini (1) – the necessity of this strategy was obvious. Especially when our two top scorers Steven Gerrard (9) and Raheem Sterling (7) also left the club.
So the much maligned transfer committee acted. And credit where it's due, they bought goals. Christian Benteke goals. Roberto Firmino goals. Danny Ings goals. Even James Milner goals.
However, the 49 goals Benteke scored in 101 games for Aston Villa, the 23 Bundesligia strikes Firmino notched in two seasons at Hoffenheim, or the 11 Premier League goals Ings registered for Burnley, simply haven't materialised with a similar frequency at Anfield. Sadly for Brendan Rodgers and now Jurgen Klopp, the main reason is that all three players have been plagued with injury.
We've seen glimpses of how great a Liverpool number nine Benteke could be. There was a dubious poacher's effort versus Bournemouth, a goal of the month contender volleyed into the net at Old Trafford and a superb header in front of the Kop to open the scoring against Southampton. But he's not started the last seven games and now has a knee injury casting doubt over whether he will be fit to face Chelsea at the weekend.
Ings won over Liverpool fans almost immediately with his dynamic performances and goals against Norwich, Carlisle and Everton. He then suffered a devastating cruciate ligament injury, which ruled him out for the season.
Firmino meanwhile has never truly got going, promising substitute appearances failing to translate into a tangible impact on the pitch before he badly injured his back.
This has left us with with Milner, whose five league goals for Manchester City last season aren't going to transform our fortunes on their own. And certainly not if he continues to be deployed in a deeper central midfield role, to which he is seemingly ill-suited.
With Sturridge reminding everyone of his immense talent with two gorgeous efforts against Aston Villa before succumbing to another mystery injury, Klopp's plethora of attacking options now boil down to a collection of players with no great goal scoring pedigree.
There's Divock Origi, who last year was named in L'Equipe's Ligue 1 worst team of the season after scoring only eight goals in 33 appearances, which included a 20-game goal drought between October and March. At just 20 it simply isn't fair to expect him to be able to lead the line for a Premier League side on his own and he has looked lost in Liverpool's last two games in league and cup.
After a scorching winner against Stoke City on the opening day, Philippe Coutinho has reverted to his former goal-shy self and slumped in form.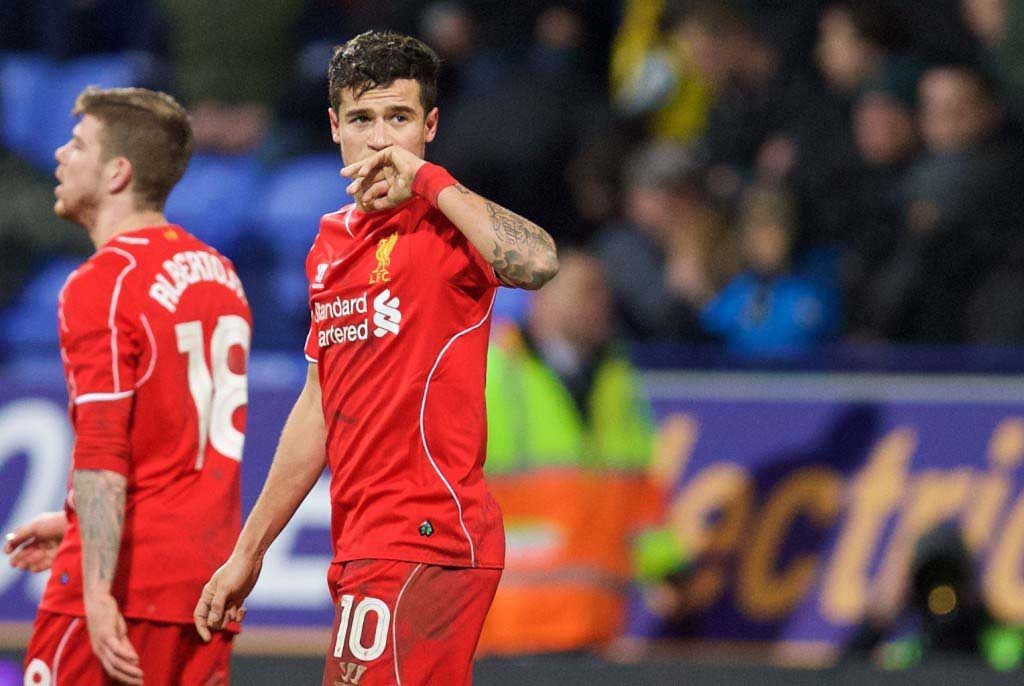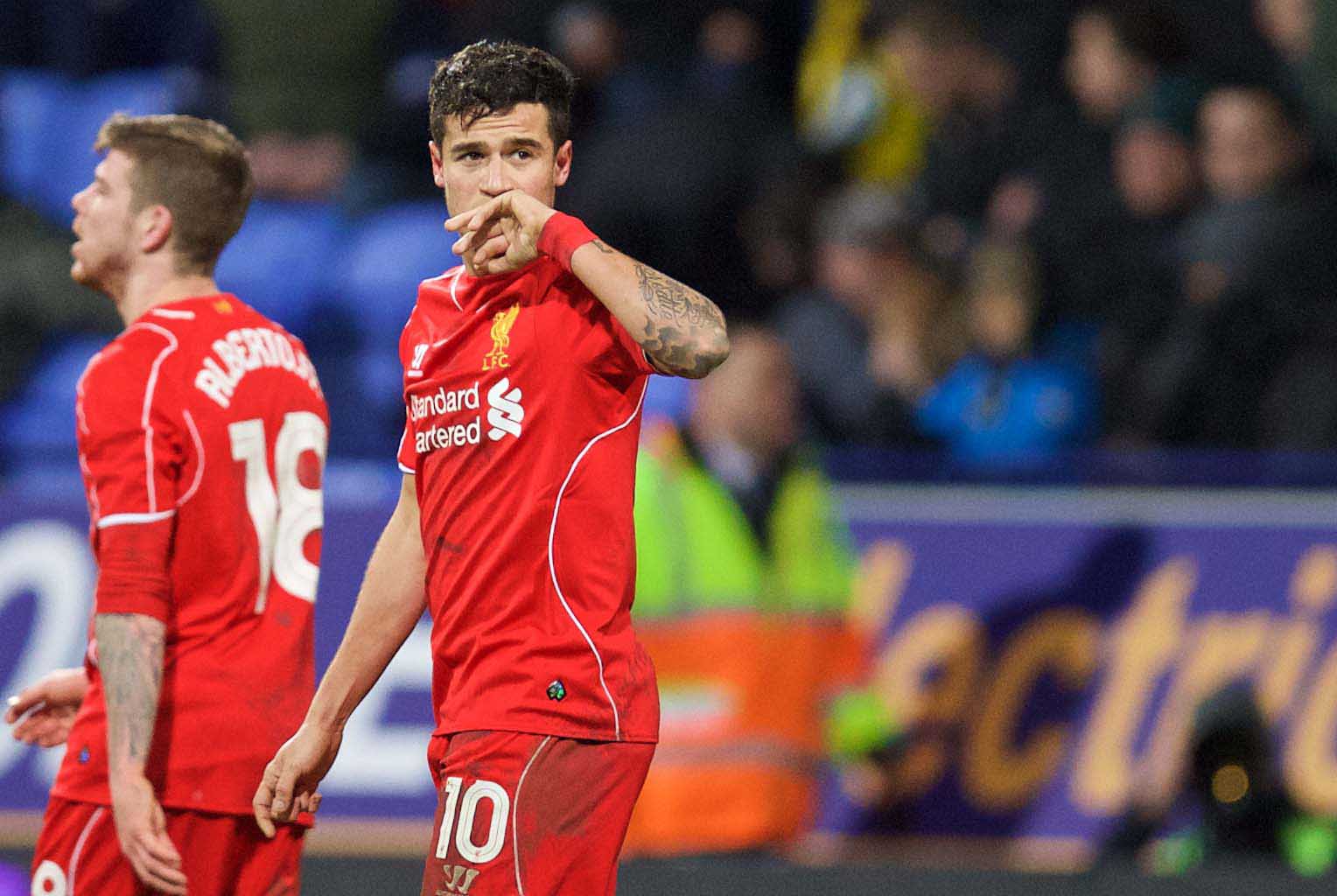 The inconsistent Adam Lallana was capable of a stunning effort away in Bordeaux, but too often for all of his beautiful footwork he dwells needlessly on the ball and lacks any conviction in front of goal.
Jordan Ibe appears bereft of confidence after months of being asked to play at wingback and given the paucity of options, the decision to let speed demon Lazar Marković go on loan to Turkish side Fenerbahçe looks crazier by the day.
The midfield trio in Klopp's 4-3-3 is hardly helping the frontmen, as without our captain Jordan Henderson – who scored eight goals and created another 14 last year – Lucas Leiva and Emre Can alongside Milner aren't providing the necessary creativity.
So how can Klopp transform this bleak picture, short of hiring a witch doctor or investing in some horse placenta?
A start could be to drop either Coutinho or Lallana back into midfield, where they could pull the strings from a deeper position with more of the game ahead of them. Both work hard enough to fulfil the demands of this role and link play better than the incumbent options.
That might allow for Milner to assume a wide role in the front three, where he can do more damage and replicate his best performances for Manchester City. His cross to Benteke on Sunday from out wide was excellent and when he bursts into the box and gets involved in one-twos, as he often did at the Etihad Stadium, he can be very dangerous. He is a good finisher, has three assists already this season and Liverpool need to get him closer to the goalmouth action.
An alternative could be to drop one of Can or Milner, reposition Coutinho or Lallana in midfield and perhaps shift Origi to the flank, where the onus on him to hold up the ball and bring others into play is not so great, and he can utilise his pace to run at fullbacks.
Failing that, Origi could be dropped and the equally pacy Ibe instead given the chance to make good on the effervescent talent he showcased with his direct runs when he was first drafted into the team.
Either way that would create an opening for Firmino to fulfil the central striker role he excelled in during his time in Germany.
Klopp hinted at this yesterday when praising the attacker who he believes was briefly "the best player in the Bundesliga".
The manager said: "What kind of player is he? He is in the Brazil national team, and the last game I think he played as a nine, so he can play there.
"But usually he plays as an offensive midfielder or second striker. He can come in from the wing, he can play in the centre. He has quality and I think everyone recognises that."
After eight draws in the last nine games, where we have either failed to score or notched just a single goal, surely now is the time for Klopp to experiment.
[rpfc_recent_posts_from_category meta="true"]
Pics: David Rawcliffe-Propaganda-Photo
Like The Anfield Wrap on Facebook