IF YOU haven't read Michael Calvin's Living on the Volcano, you should – particularly if you happen to be a football manager. It acts as an essential survival guide for those attempting to operate in the most perilous of sporting environments in the year 2015.
Emotionally, the book is exhausting and that's a good thing because it strips away any of the glamour and makes you realise that rather than being paid too much, perhaps football managers aren't paid enough. The sooner we all stop judging other people by what they earn, the better: otherwise we will continue to co-exist in a very jealous and ultimately very unhappy place indeed.
Anyway, as I step down from the lectern and hurl the scripture into a bin, I ask you, in which other industry would someone move home more than 30 times just to find work?
Ian Holloway nursed his wife Kim through cancer in that time, before they had kids; twins Eve and Chloe are deaf. For the last three years of his playing career spent at Queens Park Rangers, Holloway commuted daily from Bristol to London, a 250-mile round trip, so the children could attend a specialist school in Bristol. As a result, he developed severe sciatica in his back.
You find out much you did not realise. From a Liverpool perspective, there is an illuminating interview with Brendan Rodgers, which from reading between the lines of discussion must have taken place late last year, when Rodgers still believed he could nurture the talent out of Mario Balotelli.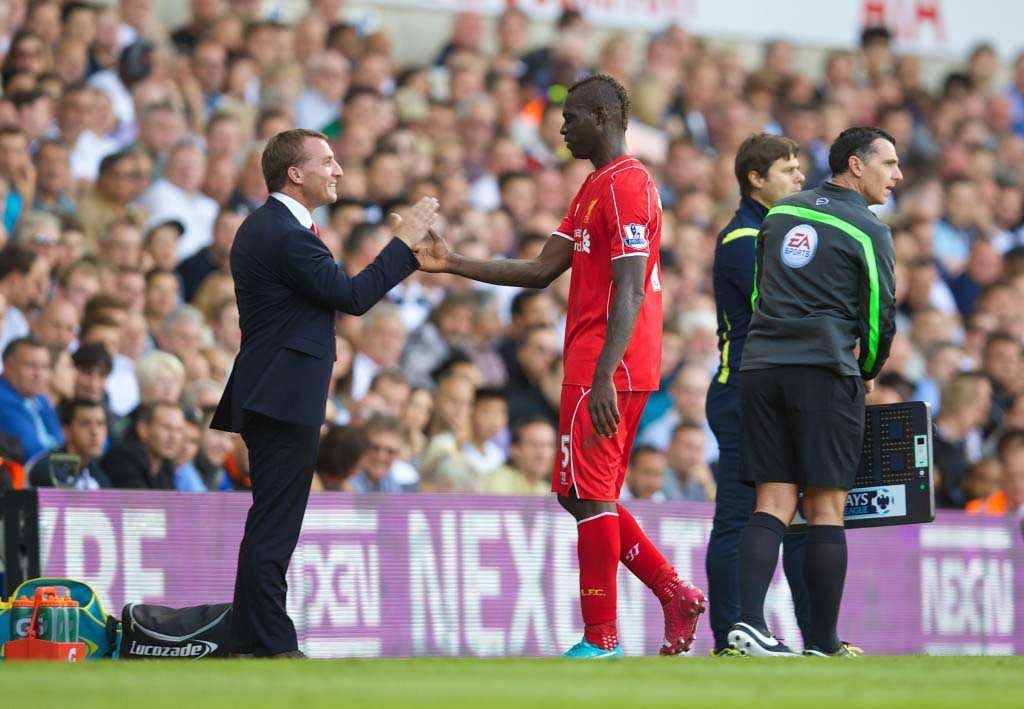 The chapter begins with Rodgers talking about how he enjoyed running around West Derby in the early evenings after training at Melwood had long finished. There, alone, he found solace, passing homes where he could smell the mince cooking in the kitchens of families like the one he grew up in; working class folk.
Calvin is clever here because he veers away from dewy-eyed anecdotes and gets to the core of what makes Rodgers, Rodgers. There is one particular quote which struck me profoundly, where he describes the last five years of his life: an appointment as manager of Swansea City, the death of both parents in quick succession, moving to Liverpool and the break up of his marriage after two decades. This would be a lot to take in for anyone, regardless of whether some of the pressure was brought on by himself.
I read this chapter after Rodgers was sacked by Liverpool. The book was published in August, so although Calvin like many others may have seen it coming, it exists as a stark reminder of how swiftly a manager's position can change. I finished with Rodgers feeling sorry for him: that it didn't work out in long-term because he clearly once had all of what he would describe as "tools" to be great before losing sight of what made him the most exciting young manager in Britain in the first place.
Through reading the book, it nevertheless seemed obvious to me that Rodgers wanted to be perceived in a certain way: with a degree of varnish around him. I will always remember sitting in the press room at Old Trafford after his Liverpool team trounced Manchester United. It was 3-0 but quite easily could have been seven had it not been for David de Gea. Rodgers was so cool and while he was praised for that in some quarters, I thought at the time it might have been better for him to live a little and bask in the moment of the victory – at least give us a smile or some form of celebration on the touchline, rather than the one-armed salute he often offered. He was too choreographed and made me think of him reading one of those FA coaching manuals where there are probably passages that tell you how to react.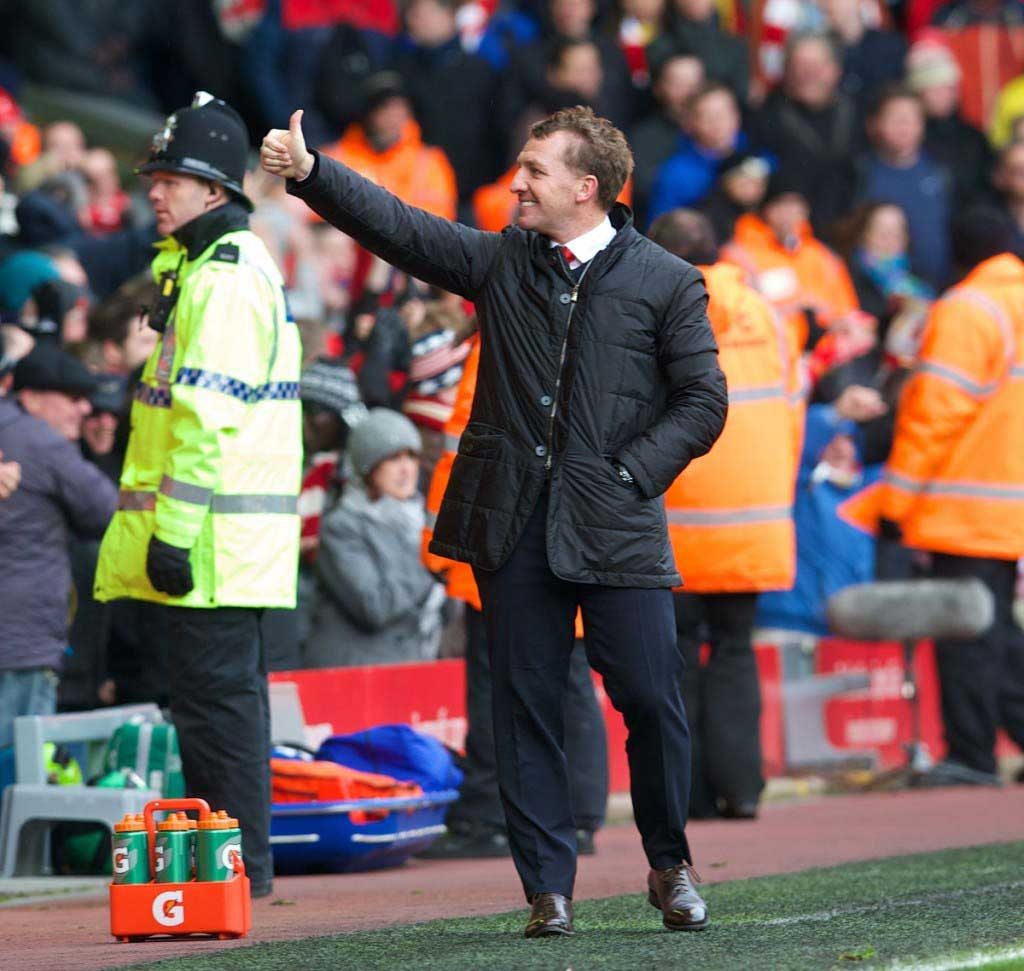 The quest to remain calm for Rodgers – or any manager, in fact – must surely be the most draining mission of them all. Perhaps that is why Jürgen Klopp goes a bit crazy on the touchline: the release of energy is good for the body and the soul.
In football, like in society, there is a desire to categorise everyone and everything. Clichés act as convenient shorthand to convey ideas and concepts. Germans like Klopp, for example, may be efficient and ruthless, which provides a useful explanation for their ability at penalty shoot-outs without precluding much admiration for their technical prowess.
Klopp, however, as I have written elsewhere, is a romantic. He freely admits it and it explains why he is now Liverpool's manager rather than maybe Chelsea's. Yet that does not mean he is a romantic and that alone: his character is nuanced.
We are currently witnessing the pragmatist in him. Imagine being appointed to one of the most eminent jobs in world football, at a place where ambition has not been realised for a quarter of a century. Imagine having injuries confirmed to three of your strikers within days of your arrival. Imagine the club's most promising young defender and the club's most promising young midfielder returning from international duty and reporting that they are not able to play for a while as well.
Outwardly, Klopp's personality is obvious. Yet inwardly, there appears to be a calm. He is building Liverpool from the back and despite fielding more or less the same personnel as Rodgers, suddenly Liverpool do not look like conceding very often from open play. The counter-pressing in midfield is working in midfield from a defensive point of view but it has not yet contributed very much in an attack, which is without proven quality anyway.
There is enough to be encouraged by already and even if Liverpool lose to Bournemouth at home tonight – and it is a possibility they might, with Klopp giving home debuts to Connor Randall, Cameron Brannagan, João Carlos Teixeira after the young trio impressed him in training – it is unlikely the manager will get too despondent in the stink that might inevitably follow.
Klopp's most pertinent comment of all came on Sunday when he described the emotional wreckage before him following Southampton's late equaliser:
"We conceded one goal and it felt like the end of the world," he said, reminding that there was still enough time remaining to go and win. "This…" he added, shaking his head, "…has to change."
[rpfc_recent_posts_from_category meta="true"]
Pics: David Rawcliffe-Propaganda-Photo
Like The Anfield Wrap on Facebook