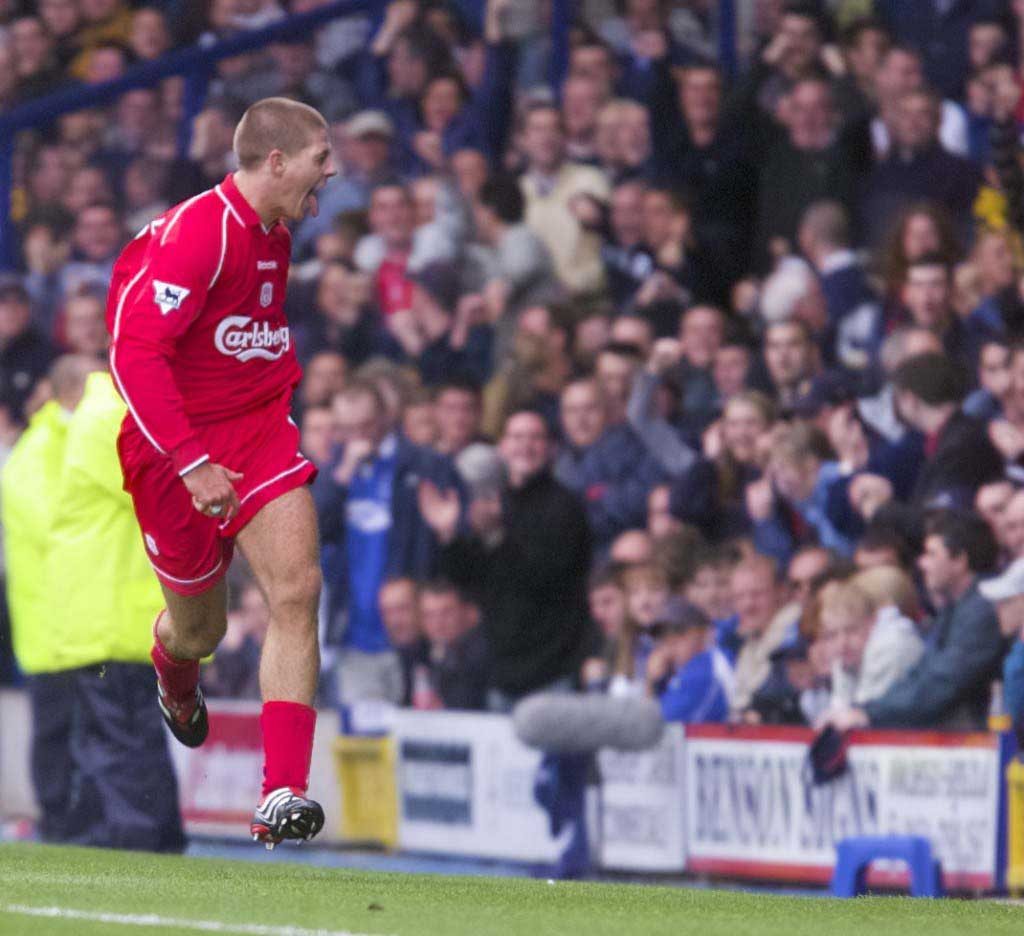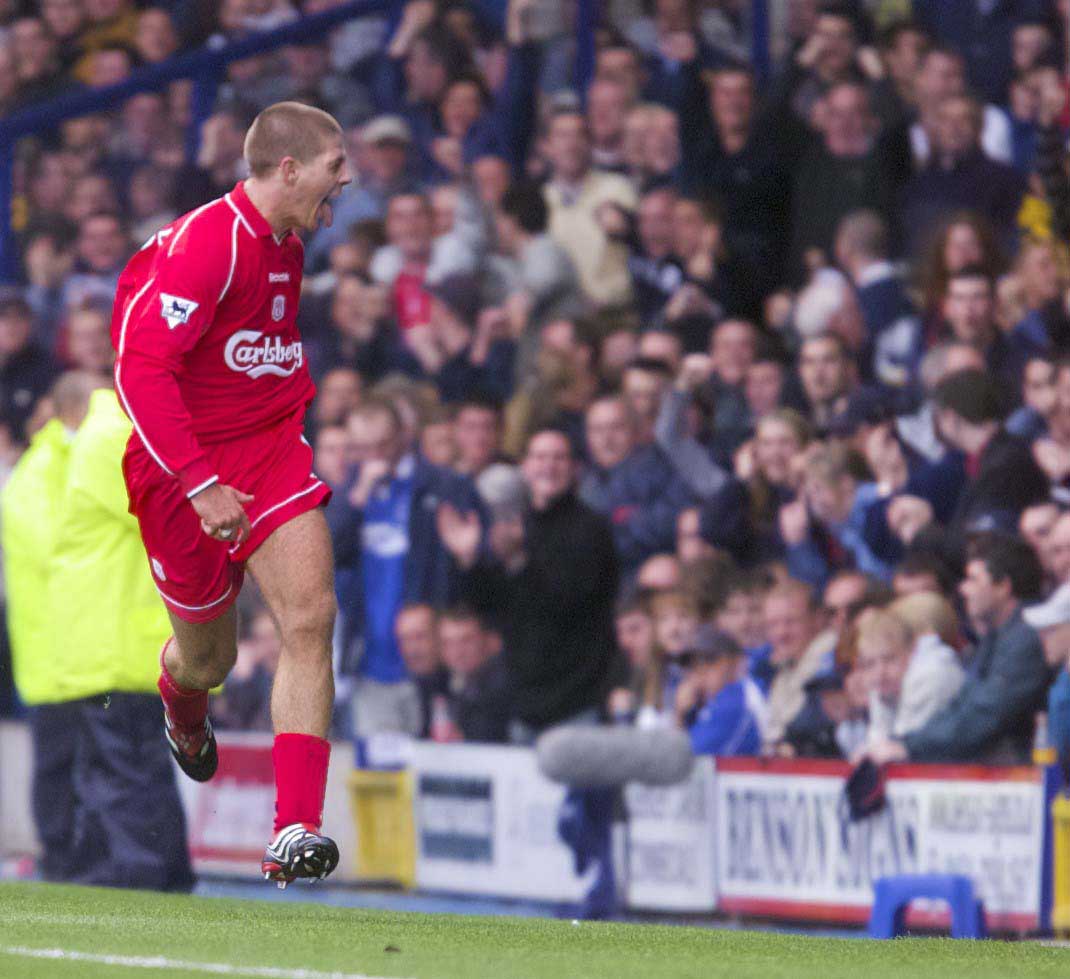 THE 225th Merseyside Derby then. Got to be honest, I haven't got a clue how it's going to pan out, my head's a bit done in with The Reds at the moment.
It's funny, though, how confident some Blues are about bagging their first win over us since Roy Hodgson was the manager at Anfield. And that doesn't count. Because Roy Hodgson was the manager at Anfield and he said all this. And besides, as we all know….the form book goes out of the window blah, blah, blah. The Blues are only a point ahead of us in the league but they will point to their win over Chelsea and the comeback against West Brom as reasons why this is their year. The Reds — sadly — are yet to turn in a convincing 90 minute performance in the season so far.
There's always hope though. And the finishing of Daniel Sturridge allied to the battling qualities of Lucas Leiva, James Milner and Alberto Moreno that have been on display recently gives us that.
The overall stats show Liverpool, unsurprisingly, are a long way in the lead when it comes to having the upper hand in these affairs. The Reds have won 88 of the 224 contests so far, with 70 draws and 66 wins for the Blues. At Goodison, the teams have met 110 times, with Liverpool winning 39, drawing 31 and losing 40.
The bookies, despite the Blues beating Chelsea on their home turf and Liverpool's current problems at both ends of the pitch, only make them marginal favourites to win on Sunday. So it's almost like they think we might sneak it.
And with Sturridge scoring two belters last week, Phil Coutinho capable of anything, Milner looking better and Lucas, Moreno and Danny Ings all ready to charge round loads, why is it a fait accompli? We've won there before, you know. Not since 2011, granted, but it happened down at Goodison, not so long ago…. Here are five Reds wins at their gaff to get you in the mood.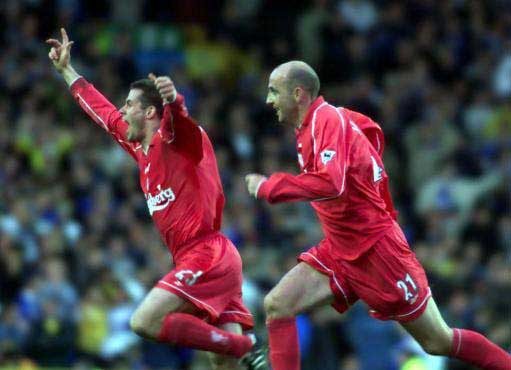 1. Everton 0 Liverpool 2 (Carroll 71, Suarez 82) — October 1, 2011
The last one there. It's been three draws since then — 2-2, 3-3 and 0-0. Eventful this. Jack Rodwell was sent off by Martin Atkinson (the referee on Sunday as you have probably heard) on 23 minutes for a fair tackle on Luis Suarez. Charlie Adam hit the bar, Dirk Kuyt had a penalty saved, then Carroll and Suarez sorted it all out and let everyone get on with having a nice quiet bevvy together in the October sunshine. Honest.
2. Everton 0 Liverpool 5 (Rush 11, 55, 71, 85, Lawrenson 55) — November 6, 1982
Rush scored one, Rush scored two, Rush scored three and Rush scored four… OK, so this was so long ago. But as if you're not shouting about this forever. That's why we have the song. And you can guarantee they would if it was the other way around.
"Four for Rush, five for Liverpool and…an awful day for Everton." Words you should never tire of.
3. Everton 2 Liverpool 3  (Heskey 5, Babbel 58, McAllister 90) — April 16, 2001
OH WE LOVED YER DERBY GOAL! It doesn't need an explanation really does it? We all remember it. 44 yards. Last minute. Houllier's face. It doesn't really get much sweeter. And it was the catalyst for everything that followed that season. What a time to be alive.
https://www.youtube.com/watch?v=6-bc0wWMNT0
4. Everton 2 Liverpool 3 (Dalglish 1, Rush 16, McMahon 42) — September 21, 1985
I love the first goal in this from Kenny Dalglish. Look at it. Imagine that flying in at Goodison 20 seconds after kick off. Our end would go nuts. It did go nuts. And so did Kenny. Jimmy Milner banged in a super-quick one last Saturday. Come on Reds, one of these tomorrow. The Reds were 3-0 up at half-time in this before Everton had a go second half. Unlucky, lads. Watching England boss Bobby Robson described it at the time as 'one of the greatest games I have ever seen'.
5. Everton 1 Liverpool 2 (Kuyt 54 pen, 90 pen) — October 20, 2007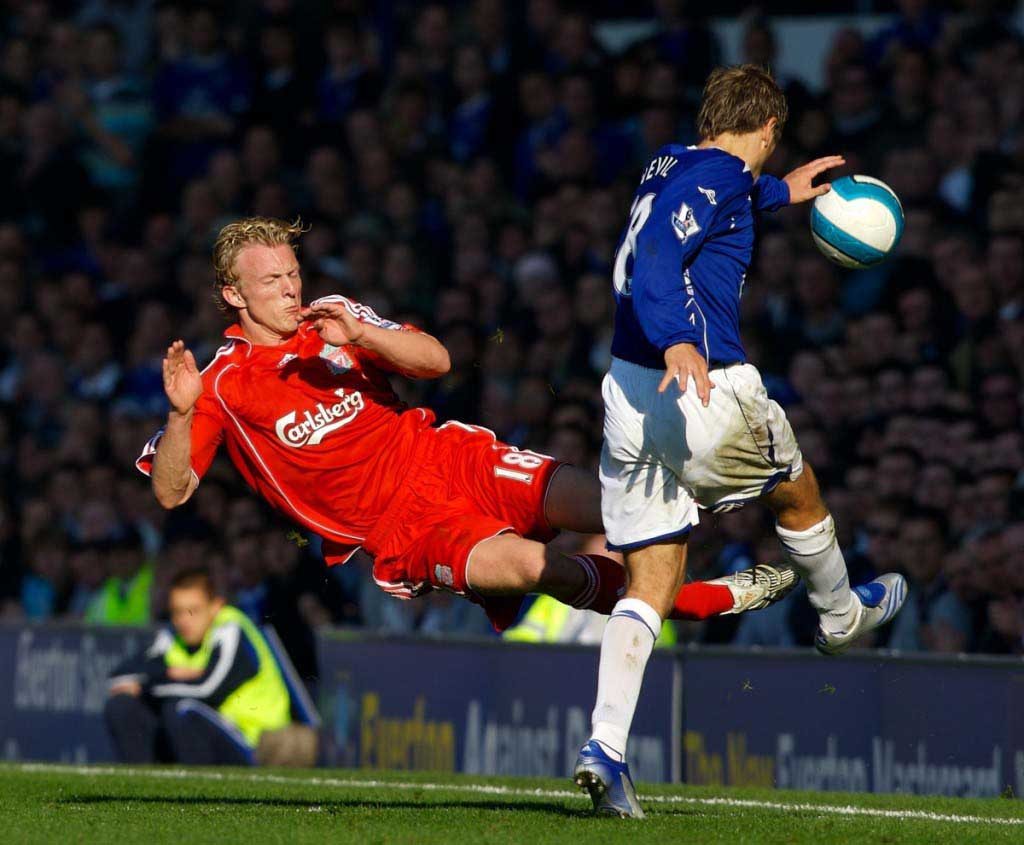 An own goal, two Everton red cards (Hibbert and Neville), two penalties and one of those a last-minute Liverpool winner from the spot. Phil Neville preventing a Lucas goal for the deciding penalty and Dirk Kuyt, who had earlier launched himself into that glorious two-footer on Neville, did the rest. Just about. Everton had taken the lead in the match as well after a Sami Hyypia own goal. All those biffs in the national press that write a piece saying this match doesn't matter every year should watch this. Up the Reds.

Liverpool v Everton 2-1 2007 by dahom303

Dirk kuyt scores the last minute winnin pen at… by scoopex
READ: Everton v Liverpool Preview
LISTEN: Free podcast previewing Everton v Liverpool
[rpfc_recent_posts_from_category meta="true"]
Pic: David Rawcliffe-Propaganda Photo
Like The Anfield Wrap on Facebook