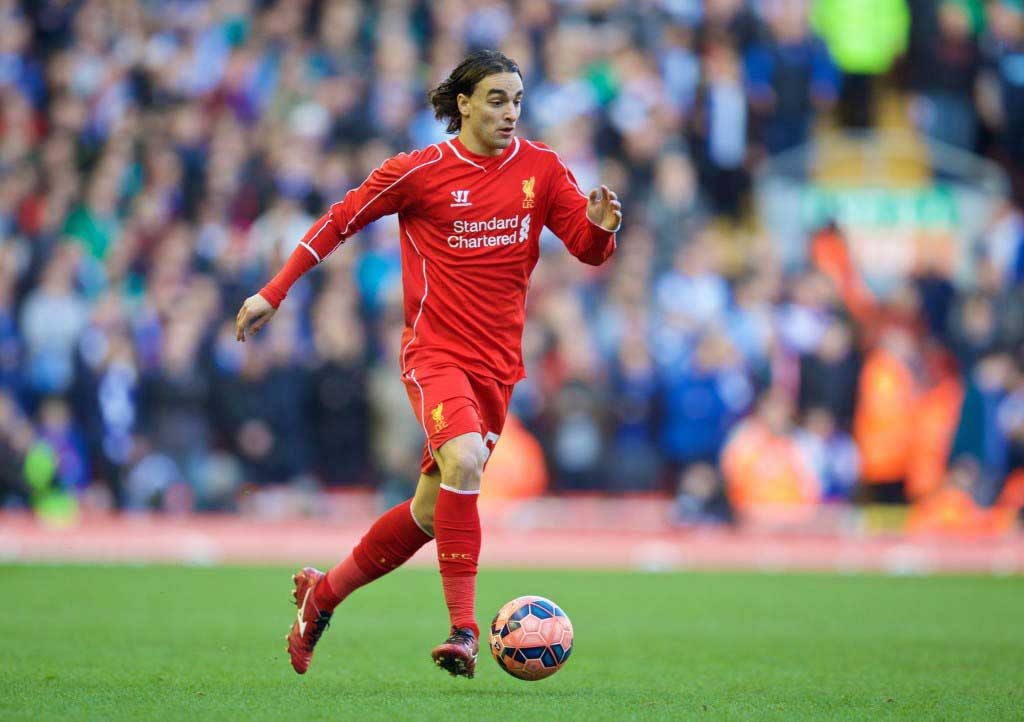 THE transfer window's closed then, a crazy period of time when Premier League clubs buying a dozen players and selling a dozen more to try to magically improve results becomes an accepted norm.
What has also seemingly become accepted, by the league at least, is the greater number of players who Premier League clubs buy, aren't quite sure what to do with, and then loan out.
Last season the fact that Chelsea loaned out 26 players caused a bit of a stir. It wasn't breaking any rules, of course, but there was a general consensus that it didn't seem right and "something needed to be done".
To be fair to Chelsea, they did do something about it. They increased the number to 33 this season.
Like many things since 1990, Liverpool have had a look at what successful English clubs have done, and copied it in a slightly less committed way. This season there are 18 Liverpool players out on loan at various places. Although in many cases even calling them Liverpool players seems slightly false. You ready? They read…
Mario Balotelli – AC Milan
Luis Alberto – Deportivo de La Coruna
Samed Yesil – Luzern
Ryan McLaughlin – Aberdeen
Danny Ward – Aberdeen
Andre Wisdom – Norwich
Jordan Williams – Swindon
Kevin Stewart – Swindon
Lawrence Vigouroux – Swindon
Sergi Canos – Brentford
Lazar Markovic – Fenerbahce
Lloyd Jones – Blackpool
Joe Maguire – Leyton Orient
Harry Wilson – Crewe
Sheyi Ojo – Wolves (above)
Taiwo Awoniyi – FSV Frankfurt
Tiago Ilori – Aston Villa
Allan Rodrigues de Souza – Seinajoen Jalkapallokerho
A motley crew of lads we don't want but can't sell, young players we seemingly feel can "benefit from real football" and a few lads who've just got here and haven't even unpacked. The Liverpool Lads on Loan.
A few things grab me about the above list. Firstly, only two have gone to Premier League clubs. Meaning, you would guess, that only two of the above appealed to Premier League clubs, which suggests that most are a long way away from appearing for Liverpool any time soon.
So the career move isn't from a loan move to the Liverpool first team. It's more likely to be a loan move to another club. The lads at Swindon, if they do well, win a loan move at Derby next year. Who are then replaced by another load of lads at Swindon next year.
It also seems to be completely random who goes, and where. Why is it best for Sergi Canos to go to Brentford but Pedro Chirivella to stay at Liverpool? Why does Harry Wilson go to Crewe but Ryan Kent remain with the Under-21s? Which situation is deemed better than the other? Is it to do with maturity? Who other clubs fancy? Or are we just making sure we can fulfil Under-21 fixtures before loaning out the rest?
There is also the slightly strange case of where they go. Swindon seems to be flavour of the month for the way they play football and the fact Brendan Rodgers' son plays there. Crewe have been a long-time favourite, and Brentford has been used before too, although not very successfully in the case of Joao Teixeira.
Then we've got two players at Aberdeen. Why the Scottish Premier League for these two? Is this better or worse than playing League One in England?
The oddest to me are the cases of Taiwo Awoniyi and Allan Rodrigues de Souza (who I'm just going to call Allan from now on). These are players we presumably worked very hard to get, only to send straight off to play in Germany for FSV Frankfurt and in Finland for a team with a name so ridiculous I refuse to believe it is real. Why these seemingly random football clubs? Why not just let them stay here for a bit? Settle in at their new football club? Play for the football teams that exist at the club for players of their age? See if they are any good?
I'd feel better about the whole thing if the Liverpool loaning system had been more successful. It hasn't — and the whole thing feels like a massive lottery the players can't always control. On a recent Central League show, I mentioned the case of Andre Wisdom.
Last season Wisdom went out on loan to West Brom and started reasonably well. Liverpool would have been pleased to see him getting Premier League games. Then the manager changes, and Tony Pulis prefers someone else. Suddenly, Wisdom is watching instead of playing.
This season Wisdom has gone to Norwich, one of the two players going to play for a Premier League club. So far, he has made one substitute appearance. It is early days, but it may get to the point where you question whether he is better off being at Liverpool; playing UEFA Cup games and working with our coaches learning what we want him to do to become a Liverpool player.
All the players we have on loan are at the whim of managers changing selection policy, or chairman changing managers. What is best for a player? What is indeed fair on a player?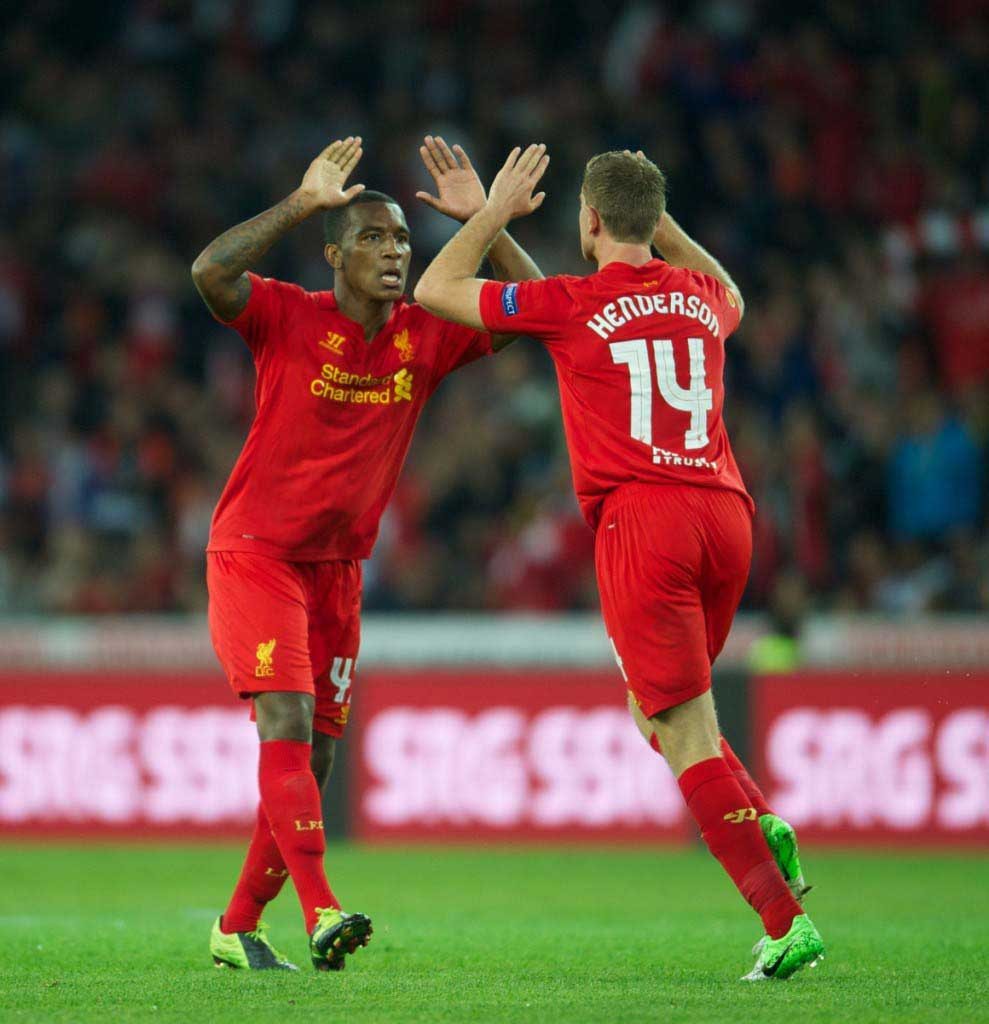 Chelsea Technical Director Michael Emenalo said last year when he was asked about Chelsea's loan policy: "We think this is the best way to go. We identified that for young players, the ages of 18 to 21 are the most difficult time as they wonder if they are good enough for the Chelsea first team and what is next for them….We felt it is better for them at that age to go on loan to somewhere where they get visibility and good competition. For psychological and physical reasons that is the best thing to do at that age."
Now I know this isn't Liverpool. But it's an interesting insight into the mind of those controlling the destiny of a young footballer. The first part I find very frustrating when we are often talking about foreign players who haven't come through the academy. Instead of buying them and then wondering if they are good enough, and what is next for them, why not just leave them where they are?
Presumably that club were doing a perfectly good job with them if the player managed to catch your eye. They might have even had a plan involving putting them in their first team. They might have even been in their first team. So leave him there until he's good enough to get into yours. Instead of throwing a load of money at him, promising the world and then wondering what the hell to do with him during this 'difficult time'.
Then he talks about visibility. What does he mean by visibility? Does the manager of a football team need to see him play for another club to monitor his progress? Can't he just watch him play for the Under-21s? Doesn't having him at your football club actually make him more visible to you? Or are they already talking about selling him on for a profit and making him more visible to buyers?
The last part is interesting, too. Talking about what is 'psychologically and physically' the best thing for a young player. Is moving a young player around different countries what is 'psychologically' best for them or is it keeping them in a settled environment? Are we talking about their welfare as human beings here or just footballers? Doesn't one link into the other anyway?
The other of the two Liverpool players who has gone to a Premier League club this summer is Tiago Ilori. He moved on to much talk and a surprising amount of anger over whether Liverpool had done the right thing. There was plenty of debate over how he could have been used, and the player he might turn out to be. But today I've just been thinking about Tiago Ilori the lad.
Ilori, along with Teixeira, caught our eye playing for a Sporting Lisbon development team that gave Liverpool a bit of a thumping. He made his debut for the Sporting Lisbon first team aged 18 and had played 12 times, both in the league and in Europe, before Liverpool paid £7million for him.
They then, as Michael Emenalo might describe it, wondered what on earth to do with him at this 'difficult time'. Because apparently leaving him at Sporting Lisbon and seeing how he got on wasn't an option.
So we had a look at him for four months and presumably let him get settled in a house and then moved him to Granada for the sake of nine first team games of football.
The next season it was deemed that the best place for him to learn how to play for Liverpool was Bordeaux (I assume we checked if he could speak French first), where he played 12 times. Then he came home and we wondered what to do with him again. Before sending him to Aston Villa and telling them if they liked them they could keep him, as we'd tried nothing and we were all out of ideas.
I'm not particularly angry about us letting him go. It's probably for the best now. I just can't help but feel the whole thing has been a rubbish experience for the lad. He could have stayed at Sporting Lisbon, a perfectly good football club, and played over 50 times for them by now. He would probably be a much better footballer than he is now for the experience. The kind of defender who Liverpool might be looking at for the first team.
Iloris are all over the country, of course; young foreign players stockpiled by clubs in the hope that one or two of them make it. Clubs that then seemingly don't have a clue how to develop them and so send them off to random football clubs in the hope they come back the finished article. If they don't, then they are moved on and new talents bought in.
I find it depressing. But it seems unlikely that top football clubs will stop hoovering up the best young talent, or that authorities will try to do anything about it, or even that those representing football players might advise them that if you are 18 and doing pretty well in your career it might be a good idea to stay where you are.
But we could at least try to find a solution that keeps them at the football club, and indeed the country, they have chosen to move to. That allows them to settle in an area, work with the coaches at that football club and try to learn how to play in the style of the first team at a level that suits their needs.
The head coach of Liverpool's U21s, Michael Beale, has spoken of the issues of the gap between development football and first team football, saying to the Liverpool Echo last year: "There's definitely a cut off point from development football to performance and the Under-21s programme probably doesn't give that.
"Look at our fixture list, we play two times in a week and then don't play for a month. Although we arrange friendlies we don't have a regular league programme, the under-21 league is too sporadic and it is hard for the local fans to get an affinity with the 21s because we don't play in the same place. We'll either play at Langtree Park, or Anfield or here at the Academy.
"It is not a fixture list that is set in stone and games can move in less than a week's notice. In Spain, Holland and Germany they have a huge advantage over us at that last part of the development between 17s and 21s. It is hurting us but I don't know the full answer."
I understand his frustrations, but he talks like Liverpool Football Club, and clubs in general, can't do anything about it when surely that isn't the case. The clubs control the Premier League. If there isn't a good enough bridge between development football and the Premier League then create one.
If it's a problem that the team doesn't play in the same place, then build somewhere new and play there. If Spain, Holland and Germany do it much better, than maybe have a think about copying them. It might not be a 'full answer', but it's a start.
A competitive young reserve league featuring all the players currently on loan all around Europe could easily be achieved if the clubs wanted it enough. They could create knock out tournaments and play offs to make it matter that bit more. They could resurrect things like the NextGen tournament to pit Europe's best against each other, which is where we saw bloody Ilori playing in the first place. If it was located and priced correctly they could get the crowds that young players need to practice playing in front of.
I'm not saying this would eliminate loans, but it should reduce them to when they are completely necessary. It should allow young players to truly feel part of a club rather than shifting them about all over the place. Working with coaches who care about their future, rather than seeing what they can get out of them for one year. Developing them and not making them feel like commodities.
Tiago Ilori might never have made it at Liverpool. But he should at least feel like a Liverpool player.
[rpfc_recent_posts_from_category meta="true"]
Pics: David Rawcliffe-Propaganda Photo
Like The Anfield Wrap on Facebook