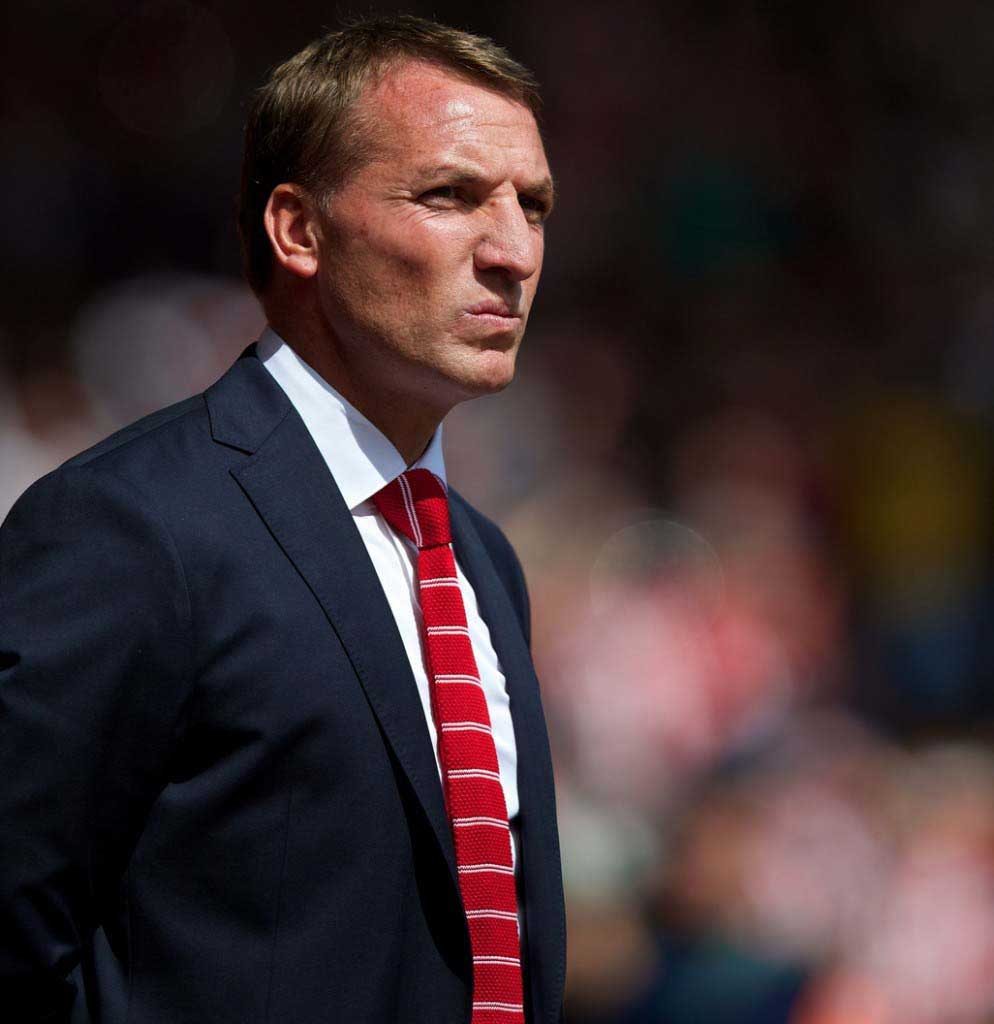 AT 36 years old I have seen my fair share of Liverpool managers, says STUART WRIGHT: Dalglish in the mid 80's was the first I was truly aware of and he didn't really need much assessment. Some however have done, though I pride myself on being able to say that I've been open minded and backed them all to begin with. The rest was up to them. Never has a man fallen so swiftly and deservedly as Roy Hodgson. Never has a man fallen so frustratingly as Graeme Souness. Rafa Benitez didn't fall as so much as he was pushed – by the Keysian (that's Richard) agenda and our own fifth columnists. The point being that when the time came for The Hodge and Souey, I was happy for the club to pull the trigger (in the case of the former I was bloody ecstatic). We can only ask that a manager gets a fair run, with all facts taken into consideration. All facts – not selected ones to substantiate an argument.

All we can try to do is show balance. Balance based on knowledge of the game and knowledge of the man who is at the helm of our football club. The birth of Sky Sports News has compounded the need for soundbites and a narrative for our managers to fit into, as if they were part of some pre-determined plot where every character seamlessly fits; an easily categorised model for success or failure. Social media now provides the perfect platform for hysteria if a manger wanders from his designated path.
Which leads us on to Brendan Rodgers – a man who many seem to have made their mind up on. At least Benitez polarised opinion. You either got him and loved him or you didn't and did not. There was little in-between. For Brendan many seem to have decided he's not worthy and of the rest many seem to be unsure. Or maybe it's just that the angry folk shout the loudest. I find myself in the latter unsure category though at the positive end of this spectrum.
It's easy to be negative. For 99% of managers, all roads lead to the sack – eventually; the denouement is almost always failure in the end. Those who chose to back Benitez against the public tide no doubt recall it was exhausting. Every match a battle ground. Every goal an opportunity to turn on your own fans who you knew were celebrating through gritted teeth. Eventually the tide overcame us and him. By that point it was probably for the best.
Being positive in that kind of climate was hard and it could become as tough around Rodgers. I want to be positive. I want my fellow supporters to be positive too. Positive support isn't supposed to be easy – it's a test for fans, players and the manger. "Walk on through the wind. Walk on through the rain." It's just even harder when the people who are supposed to be walking with you just leg it instead. Thirty eight league games are in front of us. We should try and be positive, surely. So why are so many of the 'most knowledgeable fans in the game' so quick to leg it on Brendan Rodgers? Lets take a look at the accused and the allegations that lie before him.
i. "He's spent lots of money and we are no further on."
Under his tenure Brendan has spent money but even a cursory analysis of the situation brings greater balance to the argument. When Brendan took over in 2012, Liverpool had just finished eighth. Eighth. This means there were seven better teams than Liverpool that year. If somehow over the following three years these seven teams had suffered the imposition of a transfer embargo whilst we had been spending proficiently, then yes we may be reasonable in our expectation of a title by this point. But this has not been the case and many of these teams have also spent an exorbitant amount of money. While Brendan's spend has allowed him to compete, it has not been enough to overcome. I'm not even going to begin to discuss net spend. Despite this, in his second year Brendan led us to second in the league. Second. Second to one of the richest clubs ever seen in this or any other sport. It wasn't all down to Suarez, we'd just finished eighth in 2012 with Suarez in the team.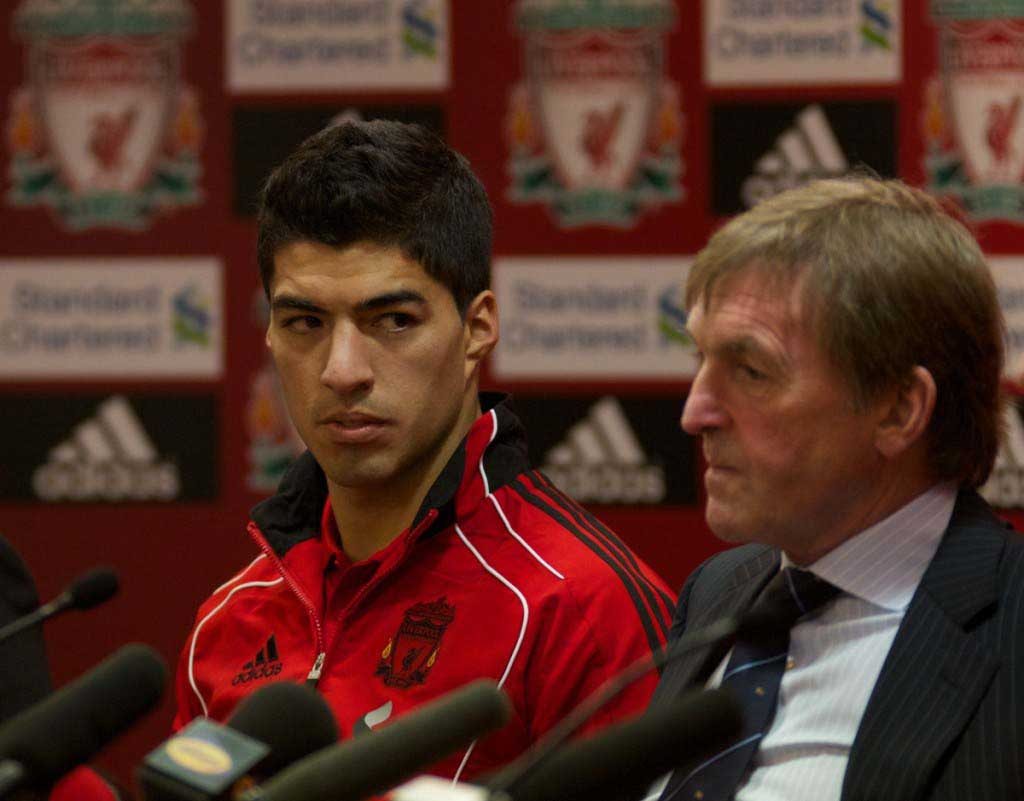 Surely we're collectively beyond the idea that any team recruits constantly brilliantly while trying to win silverware? Beyond the idea that when you have to take gambles, as Liverpool do, to close gaps, they will always work? It isn't going to happen.
ii. "He's tactically inept."
Whilst I agree that chopping and changing tactics every week in 2014/15 in desperate search of a winning combination did nobody any favours, the flexibility and innovative approach to team shape in 2013/14 saw us seamlessly interchange between a 433, 4123 and 442 diamond, making us a nightmare for opposing mangers to predict and an even bigger one for defenders to try and mark our fluid attack. His rich array of options upfront now with the additions of Firmino and Benteke could be a blessing or a curse if he confuses the players with too many systems. But aren't these the problems a manager wants?
Again it is over to Brendan to demonstrate that he can arrange the pieces of this tactical jigsaw in a manner which engenders significant progress. If not then those in the 'unsure' category will quickly leg it too – me included.

iii. "He won't buy a defensive midfielder."
To be honest I too have scratched my head at this one. But this is a tactical and stylistic choice that he has earned the right to make as manager. He'll stand or fall by such a choice but at least he's backing himself. A manager that backs himself is one I can begin to get behind rather than one who flip-flops to the whims of the crowd. The fact is that he has a DM at the club in Lucas, an intelligent if not dynamic player, who Brendan feels can do the job when called upon; negating the need thus far for a significant portion of the kitty to be spent in this area. I may not always agree with this but I understand the rational behind the decision. Managers whose decisions I disagree with are fine (I've been proved wrong too many times) but managers whose thought processes I struggle to understand quickly lose my trust. In any case we didn't do too bad in 2013/14 without a traditional holding midfielder.
iv. "Picking Lovren over Sakho."
Sorry Brendan, you're on your own here. See my previous point about understanding decisions and sort it out. Please.

v. "He's a fraud and bluffed his way into the job. What had he won before he got here?"
Here is a brief synopsis of Brendan's career path for those who need it…
A professional footballer who's career was painfully cut short (both physically and emotionally) by the age of 20, he committed himself to learning his trade as a coach. Whilst rising through the coaching ranks to Reading Academy Director, he took himself abroad to study the coaching techniques of other cultures. His reputation led to an approach by Jose Mourinho at Chelsea, who he impressed enough to be promoted from youth coach to reserve team manager within 2 years at the age of 33. Now I may not like the self appointed 'Special One' but I'm pretty sure he knows his onions in football coaching matters. Moving forward a few years (and a couple of jobs) he was approached by Roberto Mancini to be his assistant at Manchester City before taking the Swansea manger position instead. After leading Swansea to promotion in his first year, I witnessed Brendan Rodgers' Swansea team come to Anfield and give us a footballing lesson. We couldn't get a kick – and we weren't the only team to be schooled by Swansea that year. People noticed, heads were turned and Swansea's Brendan became our Brendan. His brief tenures at Watford and Reading were inconsistent as he cut his managerial teeth but this is not unusual for young managers, particularly on the continent – see Rafa pre-Valencia for example. To answer the "What had he won before he got here?" question, I'll ask a couple more. How many teams outside the top 5 have won a major trophy in the last 5-10 years? Not many. So how does a manager earn the right to manage a top 5 team if he can only do so by winning trophies the top 5 win?
Ultimately this is the career path of a man who has worked hard at this trade, demonstrated aptitude and application, risen through the ranks, taken his knocks and learned from them, reaching a position it is hard to say he has not earned in some degree. On route he received references and job offers from men who have won multiple European cups and league titles between them. A year ago he publicly rejected any potential advances from Manchester City, a job where he could earn more money and have a greater platform for success. He did so out of desire to succeed at Liverpool Football Club.
vi. "He talks too much."
So do I. So do you, probably. The man backs himself and mostly I'm fine with it; sometimes I'm not. How relevant is it, really, to what happens on the pitch?
Regardless of all this, last year was poor. Really poor. Brendan needs to prove it was a blip rather than the true trajectory of his tenure. However for too many it seems Brendan's narrative has already been written. For them we are merely witnessing the managerial death roll in the months that lie ahead. It'll be more important that they were right about Rodgers all along than the state of our season. Seriously, where's the fun in that? All right lads yeah, nice one – well done. Well I reject this mindset. I rebuff the sound bites and I refute the inevitability of the conclusion. Football is an unfair game and we need a manager who backs himself to take the risks needed to break the shackles of expectation. Isn't this exactly what happened in 2013/14? Do it again Brendan. It's August – a time to dream. A time to focus on 38 games. Maybe by November the dream will have died for another year and I'll have joined those who want the manager's head on a stick outside the Main Stand. Or maybe it'll just be another storm for Brendan to walk through. For now lads, let's walk with him eh…

@stuwright78
Pics: David Rawcliffe-Propaganda Photo
Like The Anfield Wrap on Facebook