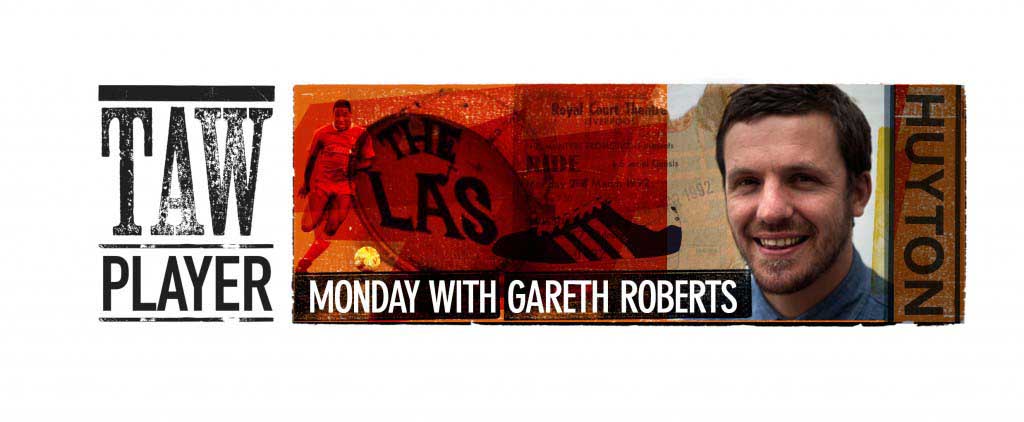 AS the old cliché goes, home is where the heart is. And there's nothing more heart-breaking than humiliation on your own doorstep.
When Liverpool play at Anfield — our patch, our city, our ground — we expect to win the match. No matter who the opposition, we fancy our chances. It's what we've been brought up on — watching the red machine in full effect and, more often than not, emerging victorious. A lad I know who used to go every week backed the Reds every home game to score five. A mad punt — but one born of a time when you couldn't rule it out.
Having a good team helped and perhaps it's rose-tinted romanticism, but it felt like a collective spirit on and off the pitch willed it to happen. Anfield wasn't ever a place where teams or their supporters got an easy ride. In the main, Liverpool's home record was something to be proud of.
The Reds did not lose a league match at home in seasons 1893/94, 1970/71, 1976/77, 1978/79, 1979/80 and 1987/88. Between January 1978 and January 1981, Liverpool were unbeaten at Anfield for 85 games.
Ancient history? More recently, Gerard Houllier went close to taking Liverpool to the Premier League title in 2001/02 with a second placed finish on 80 points after winning 63 per cent of home games.
And between October 2005 and January 2006, Rafa Benitez's Liverpool went 10 games at Anfield without conceding a goal, equalling a club record set in 1920.
They are the high watermark of standards at home for Liverpool. Some say these standards are a cross to bear.But even under the much maligned Graeme Souness the home record was strong. In 1991/92, Liverpool finished sixth, but 13 wins at Anfield matched the home record of title-winners Leeds. The following season was another sixth place, but again the Reds clocked up 13 league wins at Anfield.
A 0-3 to West Ham cannot be shrugged off. A pattern cannot be allowed to develop.
Brendan Rodgers — the man who insisted on the return of Anfield's red nets and gave the nod for the oldest This Is Anfield sign to be restored to the tunnel — knows the pride Liverpool has in its history and recognises the role of tradition. It's why he referenced the importance of a good home record on his arrival at the club, declaring his intention to make games at Anfield "the hardest 90 minutes of every opponent's life".
The current manager's best season at Liverpool was built on the Fortress Anfield idea. In the 19 league games played at Anfield in 2013/14 Liverpool won 16, drawn one and lost two. It was a record bettered only by title-winning Manchester City (17-1-1).
Last season, as the Reds limped into sixth place, they finished the season with a home record of won 10, drawn five and lost four in the Premier League. Champions Chelsea didn't lose a match at Stamford Bridge in the league all season.
Far from being the hardest hour and a half of the opponents' lives, we watched Liverpool roll over 1-3 for Crystal Palace in Steven Gerrard's last game for the club at Anfield. And that came on the back of a season that featured home draws with Championship sides Blackburn Rovers, Bolton Wanderers and Middlesbrough in the domestic cups, Basel in the Champions League and Leicester City, Sunderland and Hull in the Premier League.
All sides Liverpool can reasonably be expecting to beat on home turf.
https://www.youtube.com/watch?v=4XPckVhU40w
Far from being a fortress, the plan for a successful raid on the Anfield points booty seems to be well increasingly well publicised and all too easily repeated — sit deep, frustrate and counter with speed. We witnessed it last season and now this. Every result offers fresh encouragement to the next team to head for L4. It's a trend that must end.
With another summer of spending, a backroom shake up and three encouraging results at the start of the season, it wasn't unreasonable to expect a comfortable win against West Ham. The coupons showed a home banker. And, as we've been reminded ever since Saturday's Hammers horror, it was the first time the Londoners had triumphed at Anfield since 1963, the year The Beatles came to prominence in the charts.
After claiming "all of my teams will have a certain element of steel" Brendan was left looking like the Fool on the Hill at 5pm on Saturday while many in the Kop did a great job of hiding their love away with boos raining down from the stand at half-time. At the final whistle, the empty red seats made their own statement.
It was no wonder. No matter how you describe the volume of liquid in your glass, it was a terrible performance from Liverpool all over the pitch with odd selections and questionable tactics compounded by shocking individual performances. The Dejan Lovren experiment should now be over while Martin Skrtel shouldn't escape criticism either, a poor header leading to the first and his backing off allowing the third.
In midfield, the balance between graft and guile was swung too far to the former with confusion reigning over creativity while up front Christian Benteke, starved of service or support and offered little protection by referee Kevin Friend, didn't offer a threat on goal.
That the villain of the piece for Reds, Lovren, managed the only Liverpool shot on target in 90 minutes felt like someone somewhere was taking the mick. Sadly, it wasn't Liverpool attackers out of West Ham defenders.
It's still early in the season and so the caveats remain. Liverpool missed Jordan Henderson. Roberto Firmino will surely get better. New players need time to settle. And so on.
But however it is couched, Rodgers simply can't afford many more days like these at Anfield, not against sides Liverpool must takes points from to reach the top four or better. The decision by the owners to back rather than sack their man after a prolonged silence post the 6-1 at Stoke left many supporters disillusioned, some undecided and others glad of the stability.
The numbers adopting those distinct mindsets shift by result but many decisions about which camp to pitch in will be made by what unfolds in front of eyes on the Kop more than anything else. Too many days of home heartache are hard to take and forty-odd thousand Reds had a fresh seed of doubt sewn in their collective conscience as they headed for home with anger-filled thoughts on Saturday.
Opinions swing from high to deep. Now, what was perceived as three positive results and a solid start is two goals in four matches — one a worldie, the other offside. The battling qualities hailed at The Emirates against a side Liverpool have consistently finished below in the league in recent years, and at a ground where few points have been yielded, are now frowned upon as weaknesses when taking on a side set up to defend and fight away from home.
Liverpool had all the ball against West Ham yet comfortably lost the game to opposition that hadn't scored at Anfield for nine years. Why set up in the same way with the same team as at Arsenal despite the change in opposition, venue and challenge? Why play a defensive midfielder in Lucas — unwanted and set to be sold a matter of days ago — in his second successive game? Why wait so long and persevere with a plan that clearly wasn't working?
Only Rodgers knows the answers to these questions and more.
A trip to Old Trafford minus the services of Philippe Coutinho is next to face another side whose supporters are doubting the suitability of the manager. A backlash awaits either Rodgers or Louis van Gaal if they take nothing from the match but losing away to a rival is always the lesser of two evils. Perhaps Liverpool as the underdogs for this post-international break scuffle can benefit from the backdrop of playing in a ground that could be waiting to wail with manager misery like West Ham did at Anfield on Saturday.
Regardless, in many ways it's perhaps the fixture that follows in the league that will lead to greater scrutiny for Rodgers: Norwich at home. A promoted side. A team Liverpool are expected to beat and beat well. Boos will already be on the lips of many, even more so if the Reds can't take something from the canal banks of Salford.
A home record of won six, drawn nine, lost four in the league proved to be the undoing of a club legend in Kenny Dalglish and opened the door for Rodgers' appointment as Liverpool manager three years ago. Anything approaching similar this season, will see it slammed shut in his face with the Ulsterman on the outside looking in after a summer of unequivocal backing from inside the club.
"It's going to be a really difficult league to get your home wins in," said Rodgers after West Ham, leaning on the fact that there have been only nine home victories in the 40 Premier League games played so far this season.
"There will be lots of games like that and we have to find the way to win them."
Teams have tried to shut up shop at Liverpool for years. It's up to the manager to keep the points in and keep the men coveting his job out.
Rodgers has to build the fortress again. Fast.
FREE PODCAST: The Anfield Wrap – Liverpool v West Ham
[rpfc_recent_posts_from_category meta="true"]
Pics: David Rawcliffe-Propaganda Photo
Like The Anfield Wrap on Facebook