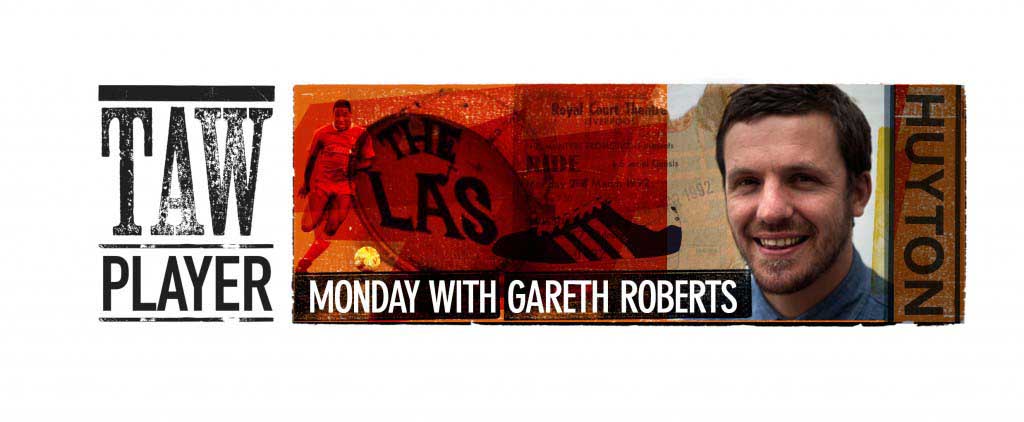 AFTER a whole week of discussion in the national media about the actions of the gobshite that is Jose Mourinho — and a fresh delivery of camera-facing crap from the mouth of the Portuguese yesterday ('fake result' my arse) — it's worth remembering that the Chelsea manager doesn't always talk shite.
Back in January, after a side that would go on to be Premier League champions were held to a 1-1 draw at Anfield in the first leg of the League Cup semi-final, Mourinho said: "If Stamford Bridge can give us 25 per cent of the emotion Anfield gives Liverpool, I think we can do it."
It's not the first time Mourinho has recognised the power of a pumped-up Anfield but finding a voice for Chelsea at home in the last four of a cup competition is easy. They're the pantomime villains in Liverpool's recent history, with the manager repeatedly playing up to his role as chief baddie, from the shushing of fans in Cardiff to keeping the ball to charging down the Anfield touchline — what's not to hate? As my old fella always used to say, he could start a fight in an empty room.
Tonight though, we don't have all that. No nemesis to stoke the fires, no set of fans to make the blood boil. How can you get wound up by a team Liverpool have only faced six times in the club's history and never in the league? Eddie Howe and Bournemouth is a rags to riches story that most footie fans have enjoyed so there's no malevolent motivation to draw on for making a din come 8pm.
It's not a semi-final with silverware within touching distance, either. Instead, it's a game Liverpool are overwhelming favourites to win. A televised home game against a club playing its first season in the Premier League. A match where anything less than a comfortable victory will spark criticism.
And there's the key bit. We've waited 93 days for this. It's three months and a day since the last home game — the woeful 1-3 against Crystal Palace on May 16. So what's the mood going to be? Happy to be back and determined to fire up the players on the pitch? Full of hope and dreaming of the title? Shouting to the rafters and singing your heart out? Or watching arms folded and waiting to be impressed? Carrying a load of baggage into the ground because you thought the manager should be sacked last season or that he should pick Mamadou Sakho over Dejan Lovren?
It might not be the biggest occasion Anfield will have witnessed tonight, it's not going to be a re-run of St Etienne, but it remains an occasion nevertheless. An opportunity for those that fill the ground to show the players we support them and we mean business. A chance to set the tone for the season ahead.
Adam Lallana spoke over the weekend of the influence of the Anfield crowd saying: "It's important we start fast and get the crowd behind us because that's such an important asset for us. When Anfield is loud and noisy, it's a great atmosphere and can help us in our performances and in picking up wins."
What about the crowd starting fast? What about our performance? What will we get out of 10 for tonight's showing? And how about Anfield showing Bournemouth's travelling fans what we're about? When they ask where our famous atmosphere is, show them. When they politely enquire if this is a library point out in no uncertain terms that there are no fucking books. Crystal Palace fans have managed to sort out a way of showing their support that has had old heads nodding approval so what's stopping us?
The unspoken words from Lallana are that when Anfield is quiet and broody it can also be a terrible atmosphere. One that has been the undoing of many a man in red (exhibit A, see Downing, Stewart). It shouldn't be that way. Good football teams win more than they lose at home because playing on your own turf is a huge advantage. We have it in our power to keep it that way. Anyone who says how the fans behave on the day doesn't really matter should be instructed to watch a match played behind closed doors. It's a glorified training session. Eerie, weird and wrong — because a key part of what makes it what it is has been stripped away.
History says the odds are stacked in the home side's favour — studies have traditionally suggested a 60-40 swing to be exact. Psychologically, logistically and historically, the team at home has the upper hand.
There's even evidence of a deep-rooted physiological advantage for home players. This study noted "…we showed that salivary testosterone levels in soccer players were significantly higher before a home game than an away game."
It's because you're defending what's yours. You're comfortable in your surroundings and you're sticking it to those that dare to suggest they can take away what is rightfully yours — the three points, the win, the victory.
The team at home wears its first-choice kit, runs out in front of stands filled mainly with their own supporters and research has even suggested the home side is more likely to get favourable decisions from match officials.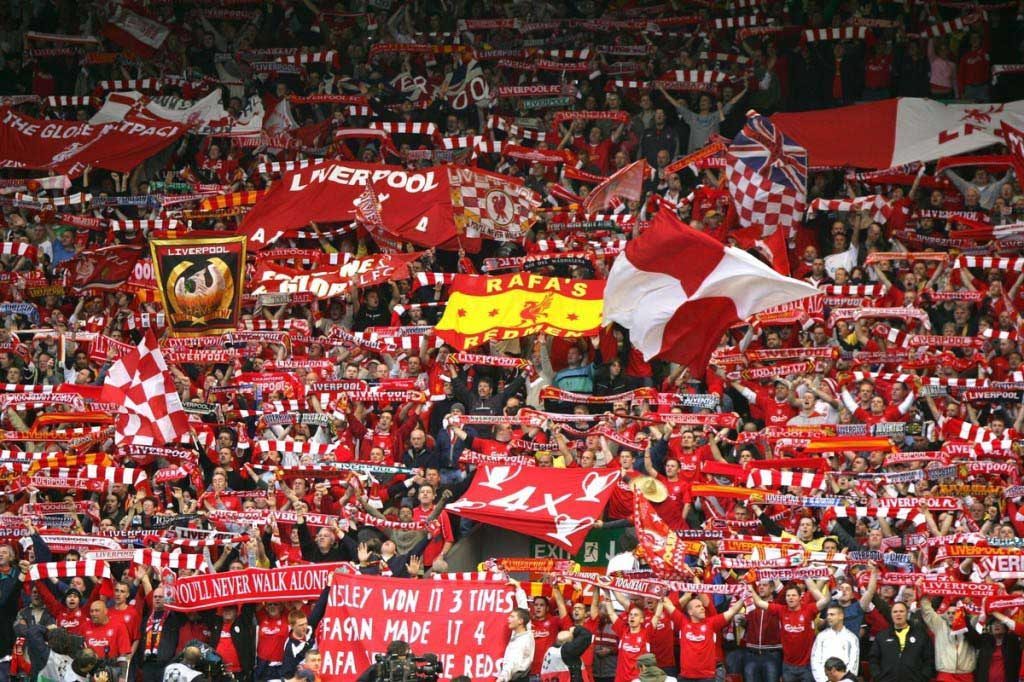 That research was based on a noisy passionate crowd though. One berating the officials. One calling for everything to be Liverpool's. One winding up the opposition and outsinging the travelling support.
Too often what should be home advantage has felt like anything but at Anfield. And too often when the subject is discussed it is met with excuses: the team should inspire the crowd. It's the type of fan in the ground these days. It's modern football. It's this, it's that, it's the other…
Bollocks.
Everyone knows what to do. You sing You'll Never Walk Alone. Loud. All the way through. You scream "Come on Red Men" just before the first whistle sounds. You make your players feel 10 foot tall and show the opposition that this isn't A N Other football ground.
Whatever it takes you to get up for a match, do it. Have a pint. Have a short. Watch your Istanbul video. Whatever it takes.
And for 90 minutes — enjoy it. Play a part. Support. See where it gets us.
Does a crowd calling the manager things that would have a libel lawyer booking a round-the-world cruise help matters? Does a crowd going 'oooooh' to point out a penalty AGAINST Liverpool (this, bizarrely has happened recently at Anfield) help? Does a crowd that screams abuse at the players it should be supporting should they put a foot wrong help? Does a crowd more interested in phones, Facebook and selfies rather than the action unfolding in front of them help?
It's not hard is it? It's common sense. So do it.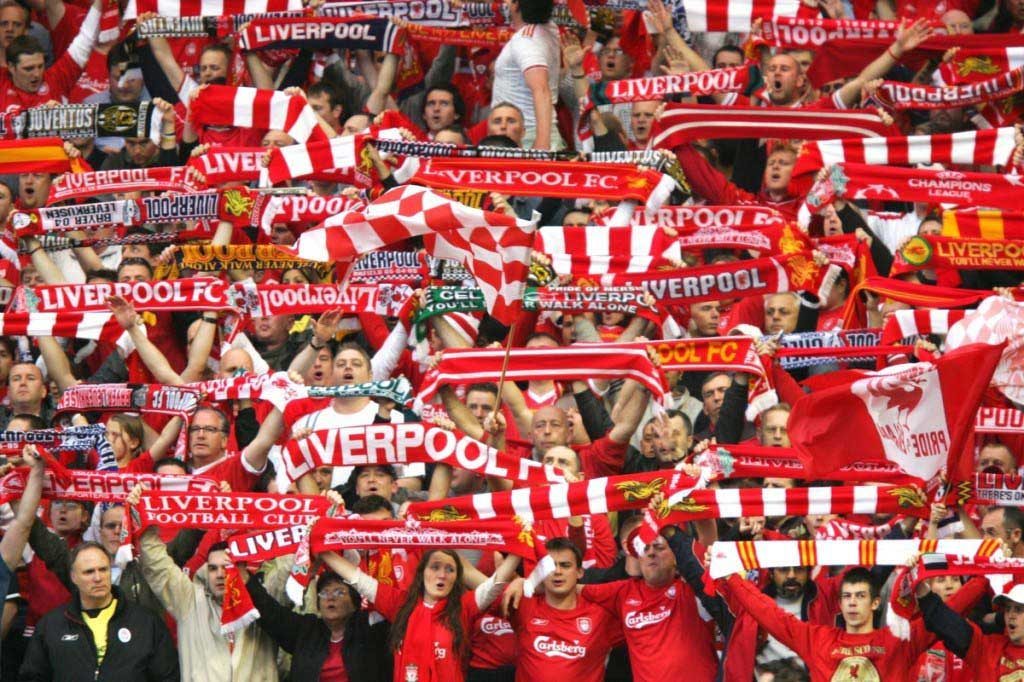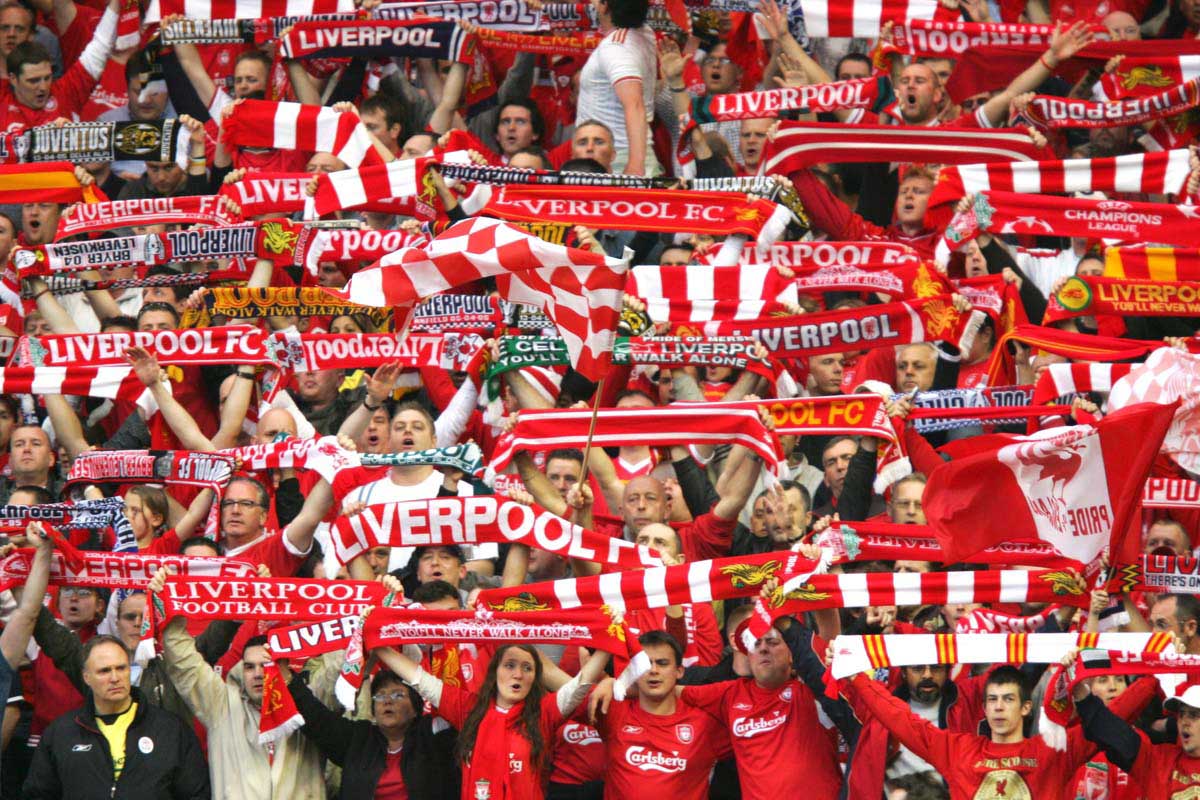 It's not likely to be a season-defining, tell the grandkids kind of game tonight, but think again about one that was. Chelsea 05. When the Kop rocked and London Bridge was falling down.
Lubos Michel, the referee on that night, said: "Roman [Slysco – the linesman who gave Luis Garcia's 'ghost' goal] beeped me to signal the foul by Cech, but I didn't know that till later. It was the noise from the crowd that stopped me hearing it. I have refereed at places like Barcelona, Ibrox, Manchester United and Arsenal. But I've never in my life been involved in such an atmosphere. It was incredible."
Expecting something similar tonight is fanciful, but it's in the power of every person who clicks through a turnstile tonight to get close. To at least try. Start a song. Tell your mate to join in. Shout "Come on you, Reds", clap your hands, scream at the ref. Whatever. What's the worst that could happen? What are you worried about?
It's not hard. So let's keep the home fires burning. The atmosphere in 2013-14 was superb. But the team inspired it to be superb. How about we try it the other way round? It might just work. What else are you doing on a Monday night?
[rpfc_recent_posts_from_category meta="true"]
Pics: David Rawcliffe-Propaganda Photo
Like The Anfield Wrap on Facebook