MEMORIES can be funny things, can't they? Sometimes, they are so clear and vivid in your mind that you know you will never lose sight of them. And then other memories can ebb and flow, hang loosely in the back of your mind and leave you unsure to if they ever really happened, or if you simply imagined it all. The passing of time can do that to a memory. And so can 6-1 defeats to Stoke City.
That humiliation on the final day washed away a lot of the good memories from Liverpool's season — but it also blurred what should have been one of the worst,  too.
In a campaign filled with plenty of disappointing results, excluding the 6-1, Liverpool's 4-1 reversal at the Emirates in April must rank as one of the more depressing days out. Yet, in the wake of a pretty rotten run in, this comprehensive defeat has largely been forgotten. With the Reds once again heading to North London on Monday night, perhaps it is worth revisiting that chastening day.
The game began fairly evenly and Liverpool had a gilt-edged chance to take the lead only for Lazar Markovic to overhit a pass to Raheem Sterling when he should have taken a shot. Then a lot of strange things began to happen.
Arsenal slowly took more of a hold in the game as it moved past the half hour. With 35 minutes on the clock it was still 0-0. And then the Liverpool roof fell in. Three Arsenal goals before half time settled it. Three bloody goals.
It seemed that every shot they took for those 10 minutes might go in. The pace at which they ripped Liverpool apart was quite frightening (and quite embarrassing) while some of the defending left a lot to be desired.
At 3-0 down, the second half was almost incidental; a consolation penalty from Jordan Henderson and a fourth Arsenal goal, a red card for Emre Can…none of it really seemed to matter. The game was won in those brutal 10 minutes before half time when Arsenal were given an inch and they took a mile.
https://www.youtube.com/watch?v=plfB4IgeeY0
It was the second season in a row when Liverpool had rolled into the Emirates only to be given a footballing lesson. The difference was, in the 'year we nearly won the league', the 2-0 defeat in November was an outlier — an aberration in a season where it seemed like we played everyone else off the park.
Last season's clash, by contrast, was our year in microcosm. From the 2-2 draw in the reverse fixture in December, Liverpool went 13 games without loss until the week before the game with Arsenal, losing 2-1 to United at Anfield. But it seemed then that when things went wrong for Liverpool, they went very wrong quickly. They conceded one goal to Arsenal after 35 minutes and by half time had given up two more. They lost to United then got hammered by Arsenal and for the rest of the season only won two more games.
The man running the show for Arsenal that day was Alexis Sanchez, who in another (kinder, more Kopite leaning) timeline could have been turning out for Liverpool. As we know all to well by now, the Reds offered Barcelona more money for Sanchez than Arsenal but the player turned down Anfield for the Emirates, Rodgers for Wenger, Champions League football for, well, Champions League football. Sanchez's decision is endemic of the battle Liverpool now face.
Liverpool and Arsenal are two of English football historical elites. The last 10 and even five years have brought about significant change to the footballing landscape and these two clubs now exist in a different reality to the one they were used to. They have had to come to terms with being rated fourth and fifth in a raft of rankings such as revenue, wage bill and, increasingly, league standings. Every season sees an ever steeper uphill battle to remain realistic trophy contenders, to retain their positions at the top table of English football.
Sanchez's decision shows that Liverpool's fight is even greater than Arsenal's. The perception has changed entirely. To players coming in from Europe and further afield, history and legend is all well and good but their decisions will be based on the ability of a club to offer consistent Champions League football. Last year, Liverpool could do that. But Sanchez still chose Arsenal. It stung. It hurt badly. We were no longer being passed over for Chelsea or City but now by Arsenal, too. It felt like we were slipping — falling further away from the top of a mountain we had been so close to only months before.
Had Sanchez come to Anfield, he would have been adored. He would have been revered, worshipped. His work rate and his hunger matched to his devastating skill would have heard his name sung from the stands all season long, Luis Suarez being forgotten bit by bit with every passing week.
However, he did not choose Anfield and judging by the league table last year he was proven right. And so now, all the team can do is prove him wrong. They must endeavour to show him, and all prospective signings, and England and Europe, that Liverpool does not just stand for history but for a present and a future, too.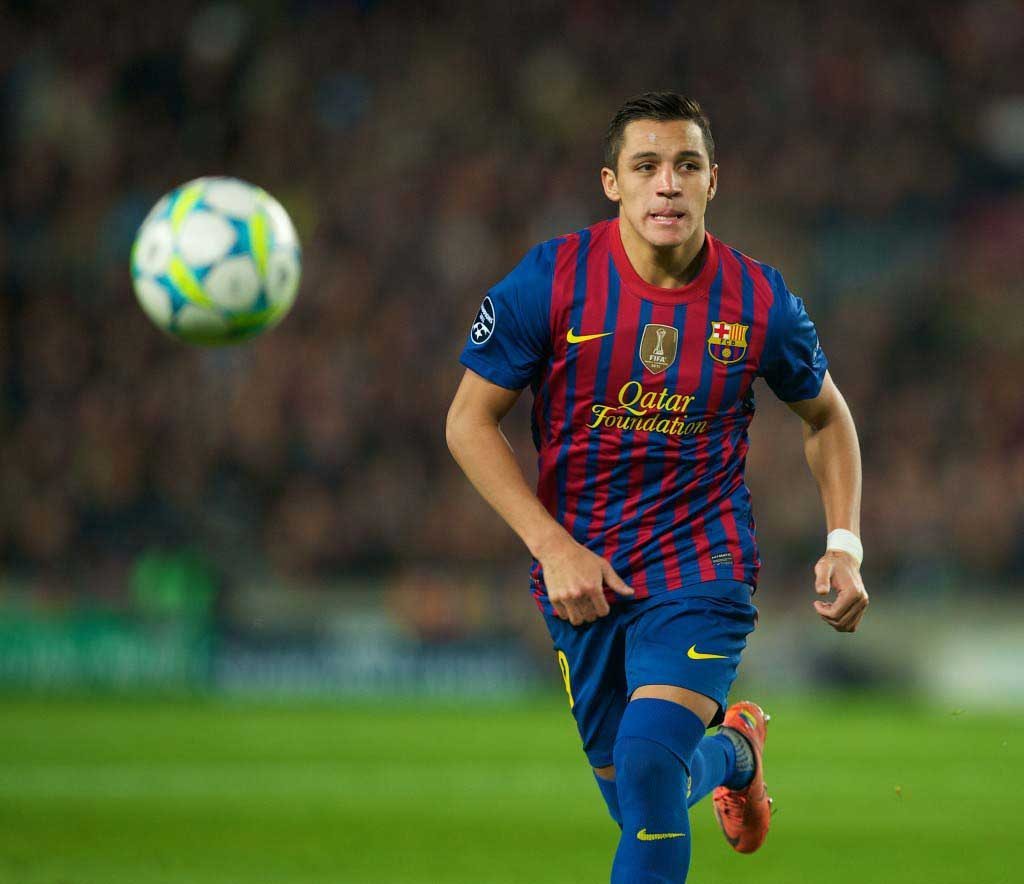 We want our players to understand where this club is coming from and what it has achieved. But we want them to have been attracted here by the promise of today and tomorrow. We want the team to do something to suggest that when Liverpool and Arsenal next do battle for a player that he would be mad not to choose Anfield.
The memory of last season's 4-1 defeat may have been blurred by the Britannia battering but Liverpool would do well not to let the same happen to the memory of Sanchez's rejection. Bottle that feeling, hold on to that memory and use it as fuel.
Players like Sanchez and Ozil now choose Arsenal when once they would have picked Liverpool. That is the battle Liverpool are fighting — one of perception. To us, Liverpool are the biggest club in England — the only club. To transfer targets, to the rest of Europe, our position is lower down the food chain. The club must not let the memory of that rejection become blurred. It must remain front and centre in their minds. Time must not erase it. Only success should be allowed to.
Monday night will not define whether Liverpool can challenge for the title or rejoin the top four. A victory will not confirm supremacy over Arsenal. But it will offer Liverpool a chance to shift the perception and an opportunity to start proving Sanchez wrong.
[rpfc_recent_posts_from_category meta="true"]
Pics: David Rawcliffe-Propaganda Photo
Like The Anfield Wrap on Facebook