WE HAVE been haunted in recent seasons by the ghosts of Gerrard past contends PAUL LITTLE. The skipper was like a troubled spirit that couldn't move on, as in some clichéd poltergeist nonsense. The Anfield Haunting, if you like. Clanking his chains round midfield, a ghostly lost figure, an increasingly sorry reminder, a positive influence for so long that had gradually morphed into a negative, a burden, increasingly a space for others to fill.
It is rather sad to think of a club legend in that way – but it was the reality of recent times, and most perniciously last season, where the skipper also managed to become a distraction.
I often wonder how the aging Gerrard might have been handled in Liverpool's halcyon days. What would Bob Paisley have done, for instance? Would Paisley have looked to accommodate the player for so long? Or would Stevie have been eased out in or before his early 30s like so many other legends were under Bob – as a ready-made replacement stepped in to fill the breach and push us on?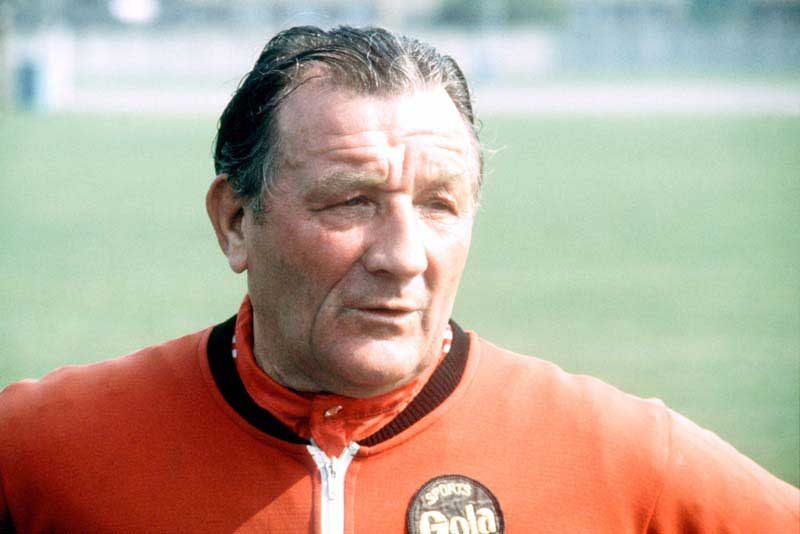 Of course, back then, by dint of his incredible standing in the game, Paisley could do just that. He'd been around long enough, he'd succeeded enough, for his judgment not to be questioned.
Brendan Rodgers has not had that kind of room for manoeuvre, naturally. And with the club in an almost constant state of churn and chassis, Gerrard was allowed to become – or simply just became – almost bigger than the club itself.
His name, even when his powers were on the wane, was synonymous with all Anfield endeavours. His efforts and those of the club intertwined – almost in a death hug by the end. Witness the embarrassment of his last home league game as evidence – a game where three points were up for grabs, even if they ultimately were meaningless in the grand scheme of things, was allowed to become a festival of sentiment, by one side at least.
Crystal Palace, however, gleefully, painfully, and correctly reminded us that such carry on should be consigned to post-season testimonials and that professional football is tough and often unfeeling.
The 3-1 defeat came to symbolise all that had been slowly going awry in a club too often leaning on one man. A man, increasingly forlornly, raging against the dying of the light. And now he's gone. Gone to the other side. Gone to California. And in a way we are all free, even Steven Gerrard. Perhaps, watching his wide smiles across the Atlantic, especially Steven Gerrard.
In many ways a burden has now been lifted. Rodgers no longer has to figure out what to do with a player who even in his playing pomp caused managers positional difficulties. He no longer has to turn a blind eye to the failing legs. No longer has to accommodate. No longer has to worry about the daft media and many fans who would have screamed blue bloody murder had he benched the skipper in his last 6 months.
Now those who had learned all they could from him, no longer have to cover for him on the pitch. Now they can play their own game and not theirs and a bit of his.
It may seem harsh. It may seem disrespectful – but Gerrard, 35-year-old Gerrard, no longer being involved in our engine room is a good thing for all concerned. He has left with deserved applause and adulation in his ears. Those left behind are free to get on with it and get on with it they must.
Personally, given the evidence of Liverpool's only decent run last season when the skipper was notable by his absence, I believe they will. I believe that with no passengers, our midfield should be able to provide the kind of platform our creative players and forwards crave. They should also be able to provide a much better defensive buffer for our often harassed defence. And ultimately, I believe that Brendan Rodgers will be able to get his players playing the kind of collective, cohesive, front foot, attacking football he believes in.
So thank you Gerrard, thank you for all your incredible, death-defying efforts. But no one beats time. And in the end, I am happy in the knowledge that it really was ok for you to let go and move on and looking forward to a season of discovery of what these footballers actually are and aren't capable of in your absence.
Pics: David Rawcliffe-Propaganda Photo
Like The Anfield Wrap on Facebook