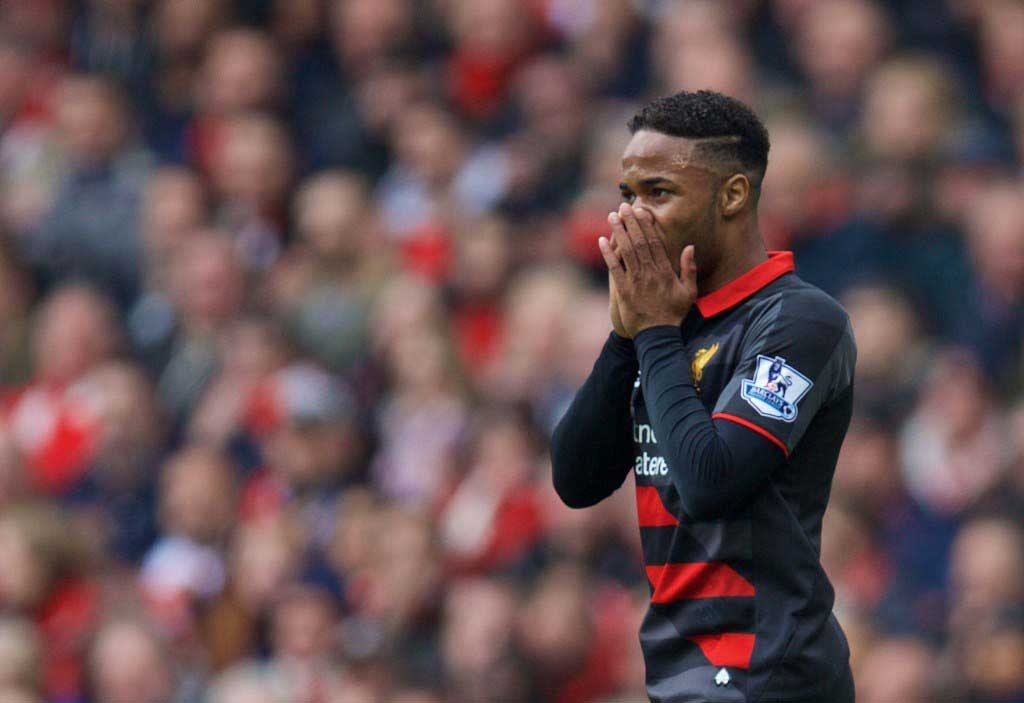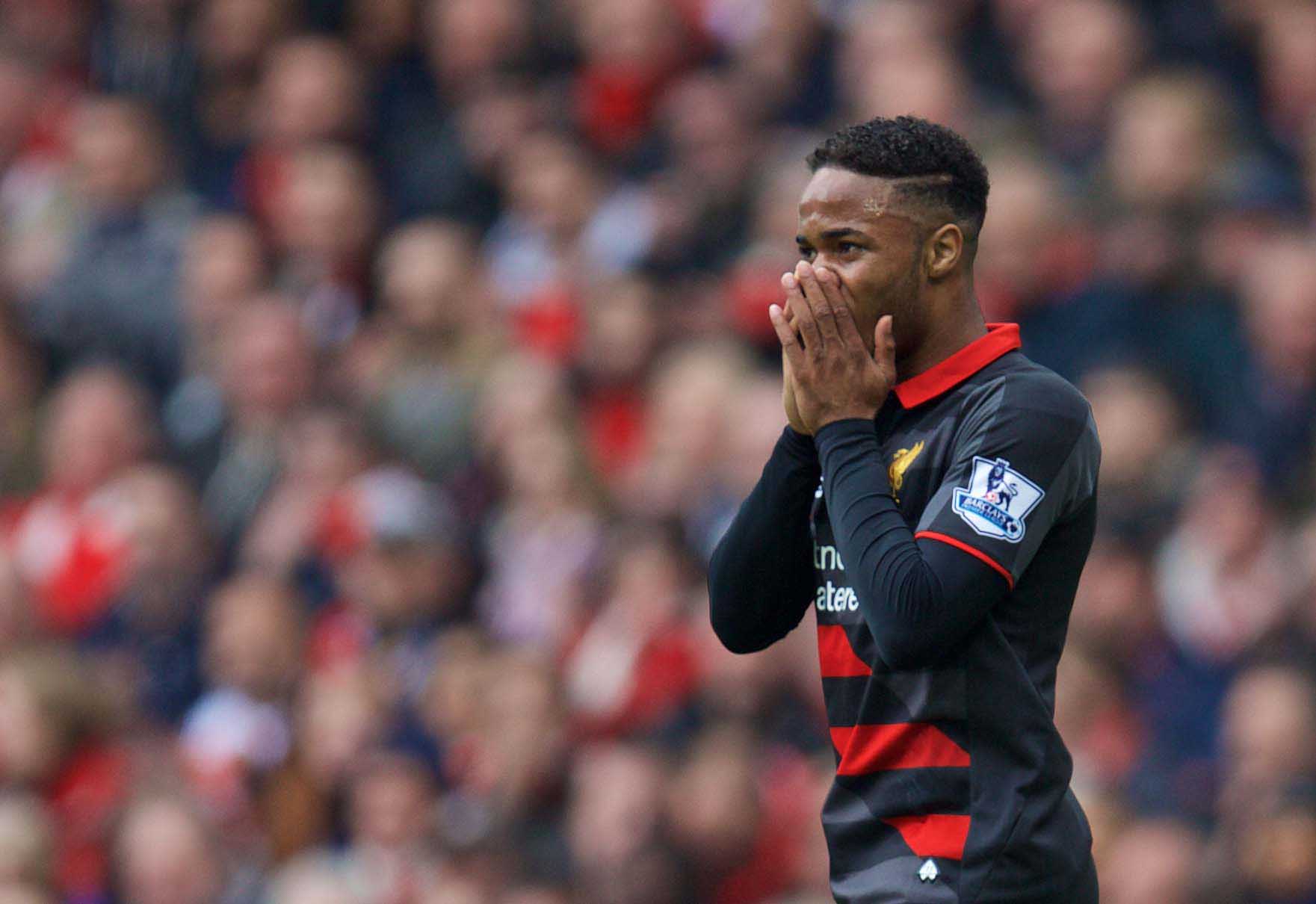 THERE are two sides to every story and I don't believe for a minute that there aren't things Liverpool couldn't have done differently when it comes to the handling of Raheem Sterling over the last couple of years.
He should have had bump in his wages to reflect his status and influence in the first team, particularly when his manager described him as the "best young player in Europe". That the club allowed him to remain on a weekly salary of c.£30,000 while Mario Balotelli trousered more than three times that figure was always putting trouble in the post. How would anyone feel in that situation?
Sterling left QPR for Liverpool for the money, the opportunity, the lure of the club, the prestige and the chance to win things. That he wants to do the same again after a season when Liverpool finished sixth should come as no great surprise and it doesn't reflect well that nobody at the club thought to move to prevent this situation earlier.
That said, when the toys were first hurled out the pram and Sterling decided to face the BBC cameras without the permission of the club, I wanted nothing more than the club to stand up to him and his agent Aidy Ward. Why should Liverpool be bullied into submission? Player and agent wanted a fight — what else was there to think while there was still football to be played? So let's fight then. Let's take the Suarez stance. Make him stay. Make him play. Show that we're a club with a pair of swingers that aren't to be messed with.
But that was then.
Then the thinking was, well what's he going to do once the actual football starts? Down tools? Sulk? Stand there with his hands on his hips? Surely he wouldn't want to jeopardise his career and his public image by doing that? Frankly, now, I'm not so sure. The soap opera around Sterling has become stale. Today, with the triple whammy of ringing in sick, saying he doesn't want to travel on the pre-season tour and getting it out there that the manager is to blame for all this rather than the lure of money — well that's just taking the piss. A distraction Liverpool, and Brendan Rodgers, don't need.
Sterling is a talented player, and anyone suggesting otherwise is plain wrong — think back to his Liverpool form in the second half of 2013-14 for a reminder of what he can do. But this isn't ending in any other way than him going to Manchester City. It can't now. Liverpool need to get the best possible fee for him and move on. Fast. Make him train on his own in the meantime. And take pictures of him doing it. The outcast. Two can play the PR game.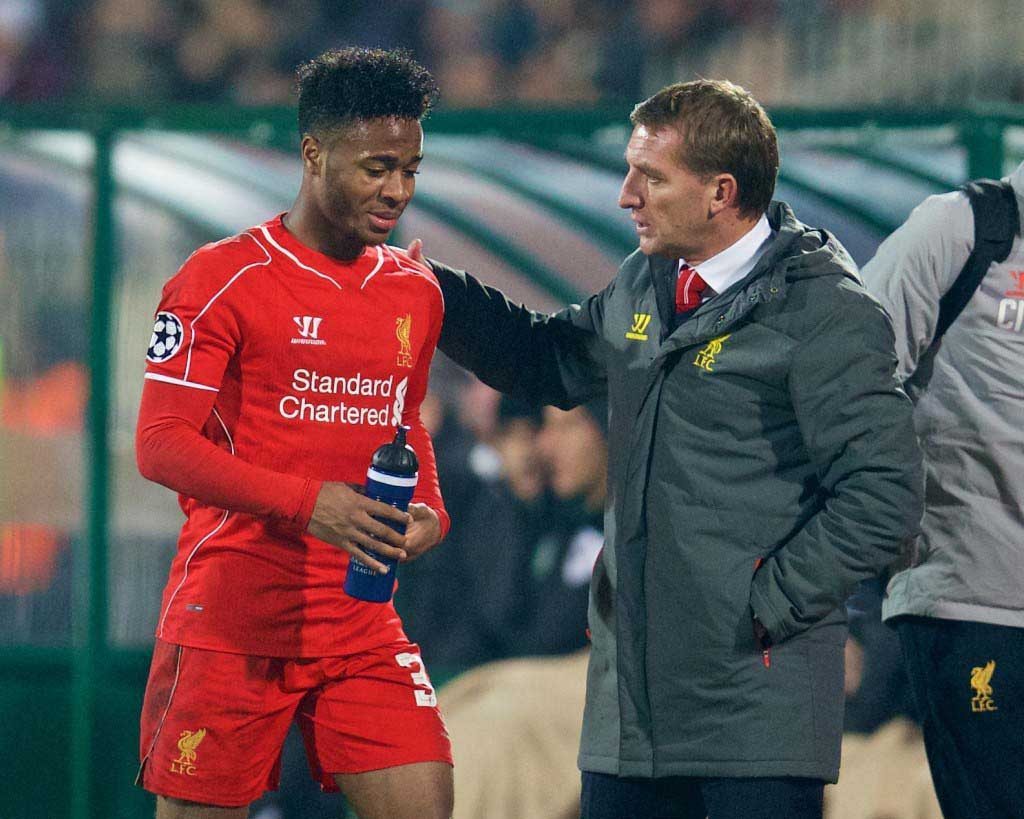 Talk is that Liverpool will insist he goes on tour and he will face disciplinary action if he doesn't. All well and good. But it's just delaying the inevitable. He should never be allowed near the shirt again.
When Liverpool dug their heels in over Suarez and Arsenal it was celebrated and rightly so. The difference then was the player in question. Think what you like about Suarez — and I'm not the biggest fan of the person — but you knew from his performances on the pitch that he would struggle to go through the motions no matter what. It's not in his make up; he's a winner and he wants passionately to win every time he takes to the field. Whoever it's for and whatever the circumstance. So it proved.
Sterling had his head turned a long time ago. After today's events his position at Liverpool is untenable. I liked Sterling, and hoped this situation could somehow still resolve itself. It's not easy to find footballers of that age with that talent, hence the persistent pursuit from City. But the liking and the hoping are very much past tense now. He's ruined his public perception, his reception at Anfield would now be poisonous and there's simply no way back. Blame the agent all you like — and he warrants criticism — but ultimately he is his client's master. England fans booed Sterling recently and that won't be the first time. He can expect stick wherever he goes from now on. And that's all of his own doing, aided and abetted by the man he employs, Aidy Ward.
"I don't want to be perceived as a 20-year-old money-grabber but as the kid that loves to play football," Sterling said in April. Good luck with that. Sterling will from this point forward be forever perceived as a (C)Ashley Cole MkII.
What matters now is Liverpool. The start to the season is always important, particularly so for the manager this year. The Ward and Sterling sideshow can't be allowed to affect the focus. And a 20-year-old lad who has publicly criticised the manager in tow will do just that.
Most of those that would know suggested Sterling was going to City anyway this summer so what's the point in the latest episode? Today is just the latest in a string of unnecessary mini-dramas. It's unprofessional from the player and unprofessional from the agent.
The bid that seals his move away from Anfield can't come quick enough. Ta-ra, Raheem.
[rpfc_recent_posts_from_category meta="true"]
Pics: David Rawcliffe-Propaganda Photo
Like The Anfield Wrap on Facebook
Subscribe to TAW Player: https://www.theanfieldwrap.com/player/subscribe