IT'S funny how sometimes you can be thinking about someone and they pop up in different places. Like when someone recommends a band to you, and suddenly you see their name wherever you look. I've been thinking about Kevin Keegan a lot recently, and then he was discussed in wonderful detail during And Could He Play last week… which got me thinking about him even more.
The reason I've been thinking about him is that the vogue conversation at the moment, when we're not all flapping over transfers, is that there needs to be more experience behind the scenes at the club. In particular more Liverpool Football Club experience. The names that are frequently mentioned are Sami Hyypia, Jamie Carragher, Steven Gerrard, even Bolo Zenden. I just keep thinking about Kevin Keegan.
Used in the right way, Kevin Keegan could be a vital asset to our football club. I wouldn't have him on the training ground, I doubt he'd even want to be there now. I wouldn't quite have him as Director of Football, although he did do the role briefly at Fulham. But it's more than an ambassador. It's more than whatever we get Ian Rush doing in Singapore. Its selling the football club, to players we have and players we want. It's making everyone think Liverpool is the most wonderful place in the world. Including our contingent of miserable fans.  A recognisable face fighting to make sure Liverpool's aims are where they should be.
You're going to take some convincing on this aren't you? Fine. Here goes.
Firstly I will say that Kevin Keegan loves Liverpool Football Club. Neil Scott argued far more eloquently than me earlier in the year why he should be thought of as a Liverpool legend. I would just add that Keegan still goes the game. Not in an obvious way in the directors box with the club, but on the other side with his mates. I saw him last year against Chelsea. Others I know have seen him this year. He kicks every ball. He's also the man who said this:
"When they start singing 'You'll Never Walk Alone' my eyes start to water. There have been times when I've actually been crying while I've been playing!"
Once you rightly embrace Keegan as a Liverpool legend, it almost seems strange why he hasn't had a greater official connection with the club since he left.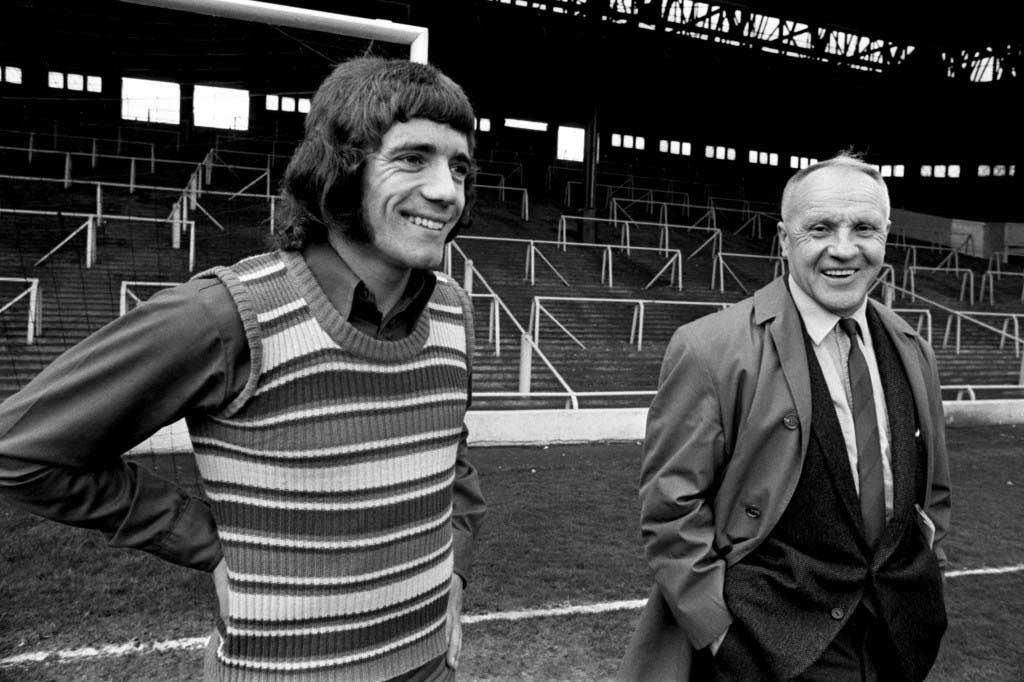 Those 'mates' I talked about who he goes the games with are his former team mates. What is interesting watching their group dynamic is that they all treat Kevin like the star. Footballers whohave won European Cups and league titles themselves all buzzing round Kevin Keegan like he's a massive deal. Because he is. He's got an aura, which you feel in his presence. Even lads who have won European Cups. There is no-one I would want talking to players we wanted to sign more than Kevin Keegan. Here is Les Ferdinand on signing for Newcastle, ahead of many other clubs, when he was manager:
"Kevin came on his own, shook my hand and sat down. He started to sell the club. To be fair, just shaking his hand and saying hello did that. I had made my decision there and then. I was impressed with what he said, where he wanted to take the club and how he wanted to take it there. I wanted to be part of that. My blood was already bubbling."
Now my friend Neil Atkinson would say: "Yeah but a 23 year old lad from Brazil doesn't know who Kevin Keegan is." Too which I would answer, yes, but he's got Google and a phone and he knows what twice European Footballer of the Year is. He knows what European and Uefa Cup winner is. He knows what ex-England manager is. He'd know who Kevin Keegan was after he'd spoken to him, and there are few I would trust to sell Liverpool more.
I'd have him talking to our players too. He might have been labelled as "tactically naïve" as a football manager, but his man management skills were second to none. He knew how star players wanted to be treated, he'd been one himself. Here's Newcastle player Rob Lee on Keegan:
"The first thing Kevin Keegan did every morning was to tell David Ginola how much he loved him. He put his arm around the Frenchman and whispered nice things in his ear. Kevin's reward was that David was absolutely brilliant. That's how you handle these players. They need looking after. Their talent has to be caressed."
Now some might say Keegan is too old, and would find it hard to identify with the modern player. Firstly I would say he is only 64, one year younger than Arsene Wenger, and secondly Keegan arguably invented the modern footballer in this country. Keegan had boot deals and sponsorship contracts way before it was the done thing. Nivea adverts? Keegan was doing Brut adverts 40 years ago.
He was media savvy, supplementing his income at Liverpool with a ghost column for the Daily Express in the early 1970s that allegedly made him as much money as his football did. But he also recognised that you couldn't have your cake and eat it, as so many modern players seem to think you can. A few years ago he had this advice for footballers:
"You can't have all the contracts, you can't sell your wedding to magazines and things like this and suddenly say, 'That's the tap I want to turn on, but we want to turn the other one off'. It's just one tap and I know, from when I played, that if you are advertising boots and all these things, you have to go and make appearances. You are going to appear in the paper. You can't then turn around and say there's too much paparazzi around or there is too much publicity. One minute you are courting it, the next minute you're saying 'I don't want this'."

Keegan was obviously ambitious, but he was smart with it too. He moved at the right times for his career, and negotiated himself release clauses in his contracts so he wouldn't get tied down if it didn't work out. He's who Raheem Sterling should be talking to now. You feel what Raheem is missing at Liverpool is someone who can talk to him on his level. Keegan couldn't tell Raheem he should never leave Liverpool. How could he? But he could encourage him to stay longer, to become a hero on the Kop before moving on to conquer another challenge. I'd trust Keegan to get a solution to the Sterling situation ahead of anyone currently at the club.
Finally, it is worth noting that Keegan is tough — much tougher than is made out. Don't be fooled by the daft hair and friendly smile. He was kicked up and down the country and happy to give it back. Most people know about the time he was sent off for fighting Billy Bremner in the Charity Shield in 1974. Less well known is that he was sent off for Hamburg in a mid-season friendly against VfB Lübeck after knocking out an opposition player with a punch. Let's have a think about that for a second. A mid-season friendly. When any normal player is going through the motions wondering what the point of the whole thing was. Kevin Keegan was knocking people out.
He was ruthless as a manager, too. After promotion to the Premier League with Newcastle in his first full season (they had finished 20th the previous year) he sold his top scorer David Kelly, despite him scoring a hat-trick on the last day of the season. The reason he was tough and the reason he was ruthless was because he was a winner. He won at Liverpool, then he won at Hamburg where they hadn't won the league for 19 years, then he became agonisingly close to winning the league as a manager with bloody Newcastle. How many winners are at Liverpool now? How many demand winning from everyone around them? Keegan would.
He's a man who understands pressure. Who understands ambition. Who understands egos. Who understands winning. He can put his arm around your shoulder or knock you out. He can certainly show you his medals. He might not fancy it, of course. But I reckon you could appeal to him. Just a few hours a week, Kevin. It'll be a laugh. Chatting to footballers. Telling the transfer committee what a winning footballer looks like.
Help us conquer the bloody world.
[rpfc_recent_posts_from_category meta="true"]
Pics: PA Images
Like The Anfield Wrap on Facebook
Subscribe to TAW Player: https://www.theanfieldwrap.com/player/subscribe