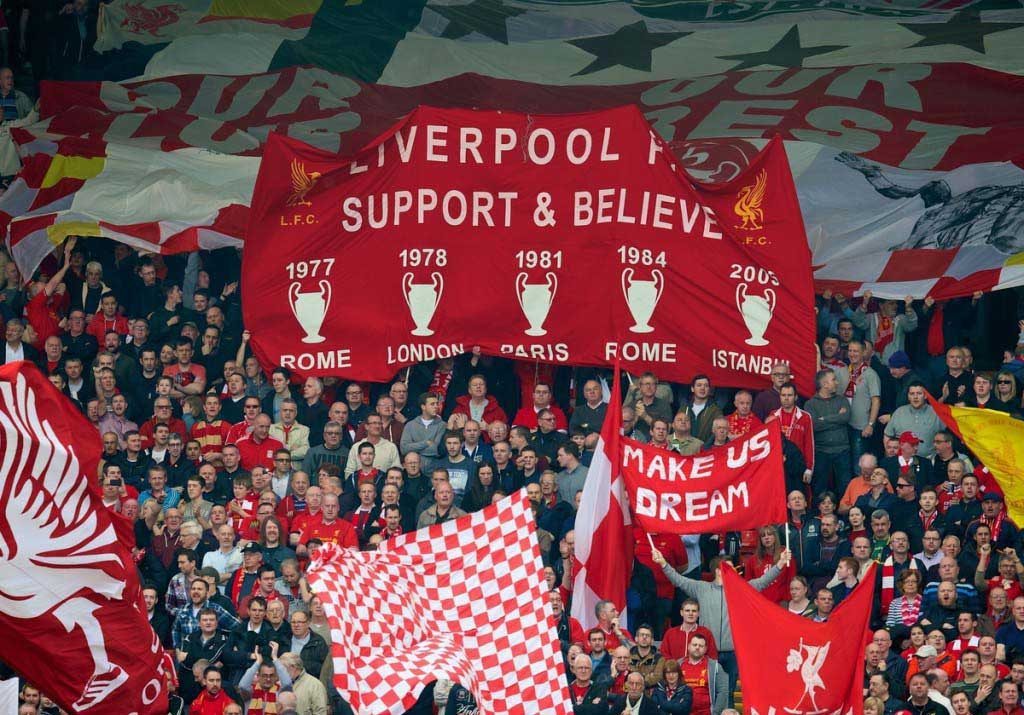 I LIKE the summer. And I love a pre pre-season when there's no football on. Non-tournament summers are like paradise for me. Why? Because I can put Liverpool away for a bit. I don't have to worry about them.
At this moment I've no idea who Liverpool's next opponents are. I've no idea how they'll set up, I've no idea what we'll do to counteract them and I have no fear of losing. This is a lovely time. Liverpool are always unbeaten in June.
When the final whistle blew last Sunday I'd hoped that that would be the end of the slings and arrows for a short while. The lads went off to Dubai to work on their escalator routine (needs work), Brendan will have his chat with FSG and we'll spend a few idle months speculating over new players, systems and, as this is the third year since we've done it, the possibility of a new manager.
The case for dismissal is a strong one.
Wasted money, complete lack of heart on the pitch, a disgrace at Wembley with some of the strangest tactical decisions ever witnessed and the worst Liverpool result in my lifetime. Yes, the owners can dress it up with exciting new sponsorship deals and people can point at transfer committee woes but one thing is certain. Liverpool have failed. Let's not get away from that.
Liverpool have failed.
It's that sentence that should be examined carefully, not the excuses that are trailed out time and again. If Sturridge had been fit, they weren't Brendan's signings, he's had the Gerrard 'problem' to deal with etc. Yeah, great. Point at that as much as you want.
Liverpool have failed.
And you know what? People fail. Only one team can win the league, only one team can win the cup, but it's the manner in which we've failed which hurts the most. Liverpool have been an apology. Our best performance was in August.
The performances at the Britannia, Wembley and the Emirates were a disgrace. There's nothing there but wobbling lips and excuses. Failure happens to 18 teams in our division but the majority never learn from it or, worse, accept it as a footballing truism.
If you're not one of the likely ones to lift trophies you have to put yourself in a place where it can become possible. We had this in 2013-14. We found ourselves in a position where planets aligned or whatever and Liverpool had a puncher's chance at the title. United were coping without Ferguson, City had a new manager, Mourinho was still getting his feet wet on his return to Chelsea and Arsenal were famed for throwing it away when the pressure was on so we looked around and decided that, as there was no nailed on favourites, we could do something about it. And we nearly did. We had that belief.
We shrugged our shoulders and got down to upsetting the odds. No, we didn't win the league but there's failure and there's that sort of failure.
Houllier was right when he said you can't program success, you just have to prepare for it. Last season, Liverpool didn't prepare. We were mentally weak as early as the second game. If you have a fixed target in mind, preparation is key. If your target is to finish in the top four — a very vague target — you have to come together and buy into it. 'This is what we're doing this season, lads. Are we all in?'
No, we weren't and that lack of success turned to excuses and then onto pointing the finger before any plan is lost in the static. Every debate about transfer committees, targets and the manager's teeth are nothing but an unwelcome distraction towards that original target. Any second that doesn't repair the damage of a failed Liverpool season is a wasted second and that starts right now. Actually, it should have started after the United game.
We nearly had it in 2014. We were on our way. If we didn't win the league we went close. As tragic as that was it should have aided our preparation. In many ways, it was the perfect. The hurt was there, sure, but now the players, the coaching staff and the owners know what's needed to win this league. That should have been a platform, a foundation for what was to come. But it wasn't. It became a millstone. Liverpool failed. Miserably.
As things stand, Brendan is still the Liverpool manager. Many wish it were otherwise and I personally would take an upgrade if one is available, but the problems are larger than him. You can have all the Klopps and Ancelottis in the world but it's the club that's the issue, not just the man in the dugout.
Picture the dream scenario. Let's say Carlo Ancelotti decides that the problem with his back is all that endless sun on the continent and the best cure are the dunes of Ainsdale and a parking space at Anfield. Jesus, imagine that. The place would be in uproar. It's always sad when a Liverpool manager leaves (bar one) but Ancelotti would make everyone sit up and take notice. But what would meet him on his first day?
"Welcome, Carlo. You alright? Mr. Henry will be over in the New Year sometime, but he's said that your Director of Football is some lad in a suit who no one has heard of so all the best with that. Oh, and some people are going to hate you here because you're not the last man and others won't like you because, y'know, whatever, but just get us fourth and do what Ian says. We put the bins out on Thursdays. Cheers."
It's time for new thinking. Nothing gets around the fact that Liverpool failed last season and I'm sick and tired of listening to the stupid 'we don't need fans like you' or 'yeah, but he traded his wife in' shite that comes with it. That's just nonsense. I'm not interested in taking sides or hatching agendas. I'm just looking at this one line. Sixth place, 62 points, goal difference +4. Failure.
Yeah, that season hurt, but it's the summer now so it's time that the club stopped feeling sorry for itself and got down to business. Stoke is done. We can't go back and fix it. It's on record now and it's not going anywhere. What we can do is learn from it, to take something from it and use it to our advantage rather than protecting ourselves or being 'woe is me' about it.
One thing I'd like to do is ask everyone involved at LFC if they're doing enough. The majority will say yes, but we can't compete with Chelsea and City etc. So, is the structure good enough, bearing in mind that the owners think that the transfer committee works? I'll answer that one. Sixth place. 62 points, +4 goal difference.
No, it doesn't work, lads, and taking whatever power Rodgers has from that structure isn't going to help.
Fenway are looking at short cuts all over the place, trying to re-invent the football wheel. Buy young, find value, sell high. Yeah, it looks great on a spreadsheet but what does it do to that one line of stats? Not a great deal at the moment. It isn't working and just because it isn't working yet, it doesn't mean it will work tomorrow either. Nothing gets past that one line.
But here's another line. Will it win us the League?
It's weird, this. Kenny was sacked for not finishing fourth and the Wembley visits meant nothing. They do, though. They really do. Anyway, it's their club so the owners wrote a new definition of success — fourth. There's a lot of economic sense to that but it's not one that gives us days out. Brendan's position is shaky, rightly or wrongly, but a trophy under his arm would aid his cause no end.
In 2012 some of the LFC fora bought into this brave new world of 'fourth is success' and laughed at the League Cup win. Some probably still do. It's odd then that many people would argue that a trophy, any trophy, would help Brendan out. It would but not where it counts. Cups don't count in Boston.
Liverpool fans are, by nature, argumentative, dramatic, spoiled and sulky. Once we stop shouting at the opposition we shout at ourselves. That doesn't half change when there's a cup win. Nothing unites us more. But, okay, if cups are irrelevant let's not replace that joy with such an anodyne one as being the fourth best club in the country, shall we? How about a proper target? One that would we all want. The seemingly impossible one. Why not have a crack at that?
On the night when Liverpool beat Newcastle last May, Liverpool didn't go home and sulk. Liverpool went to town. Liverpool stayed in town and Liverpool sang till night became day because Liverpool believed. Make us believe again, lads.
Fourth place doesn't warrant a night out in town. You should only target for deep, deep joy in May, and, what's the only target we should ever accept?
How about this question? Will it win us the League?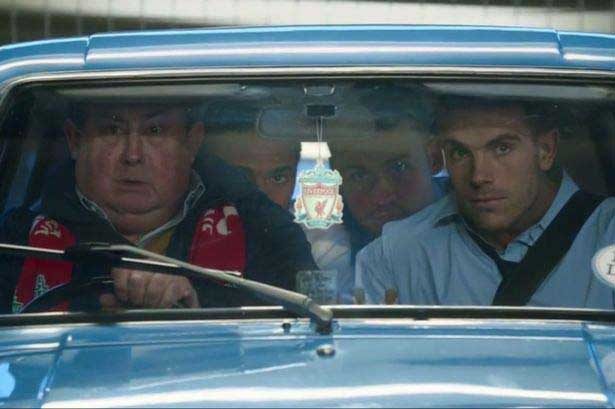 I'm calling for a new credo. I want every second of next season, every internal meeting and every press conference to be based purely on that question. If there's an advert coming up to help a sponsor I want that question to be asked. No, it won't so we don't do it. Making Rickie Lambert a tour guide at Melwood for a nice bit of PR, how about that? No, it doesn't so we don't do it. How about false nines, pointing at everyone else's chests but your own when things go wrong? Does that win us the league? No. So we don't do it either. We only do what prepares us to win games that wins us the league title.
I'm sick of transitions, I'm sick of divided loyalties and I'm sick of spreadsheet targets becoming football targets. I want more from this club and everyone connected with it. I want 38 battles next season and every muscle worked in every one of them. I want people crawling off that turf using their teeth. I want the entire Liverpool fanbase to go to their doctors next May with laryngitus. Fourth isn't an option any more. That's for other people. That's not for Liverpool.
So, if Brendan stays or goes — and it looks like he'll stay — can we concentrate on that final stat in May? That's the only one that matters.
Last season, there was a giant poster over the Kop facing Walton Breck Road. It featured Steven Gerrard standing next to the word #DEMAND. I wish we did. I wish we did demand but those are just words. That's just a slogan to flog shirts. We talk a good battle at this club.
One of the arguments that came out from Stoke was that the players aren't playing for the manager anymore and that the manager should go. Demand? Where was our 'demand' then? You don't play for the manager, you play for us, and if you're not playing for us you're not welcome. And it doesn't win us the League. Will not playing for the manager win us the league? No, it won't. So we don't do it.
It's the summer. It's a time of rest but it shouldn't be for this club. Wrongs have to be righted. The FSG formula isn't working and its time they swallowed their pride and saw that. They have to decide what they want from this club and if it's fourth they shouldn't be our owners. They want Liverpool to do well. It's in their interests too, but it's time to set our sights a little bit higher than 'alright, I suppose.' This club is failing. This club is accepting that failure because it doesn't believe in itself and a steadfast apology for failure gets us nowhere.
Sometimes a bit of self-belief can work wonders. I suggest we try it.
Win us the League.
[rpfc_recent_posts_from_category meta="true"]
Pics: David Rawcliffe-Propaganda
Like The Anfield Wrap on Facebook